SharpSpring is a highly-rated global provider of affordable, cloud-based marketing automation.
Marketing agencies and businesses around the world rely on SharpSpring to generate leads, improve conversions to sales and drive higher returns on marketing investments. Known for innovation, open architecture and exceptional customer support, SharpSpring offers flexible monthly contracts at a fair price.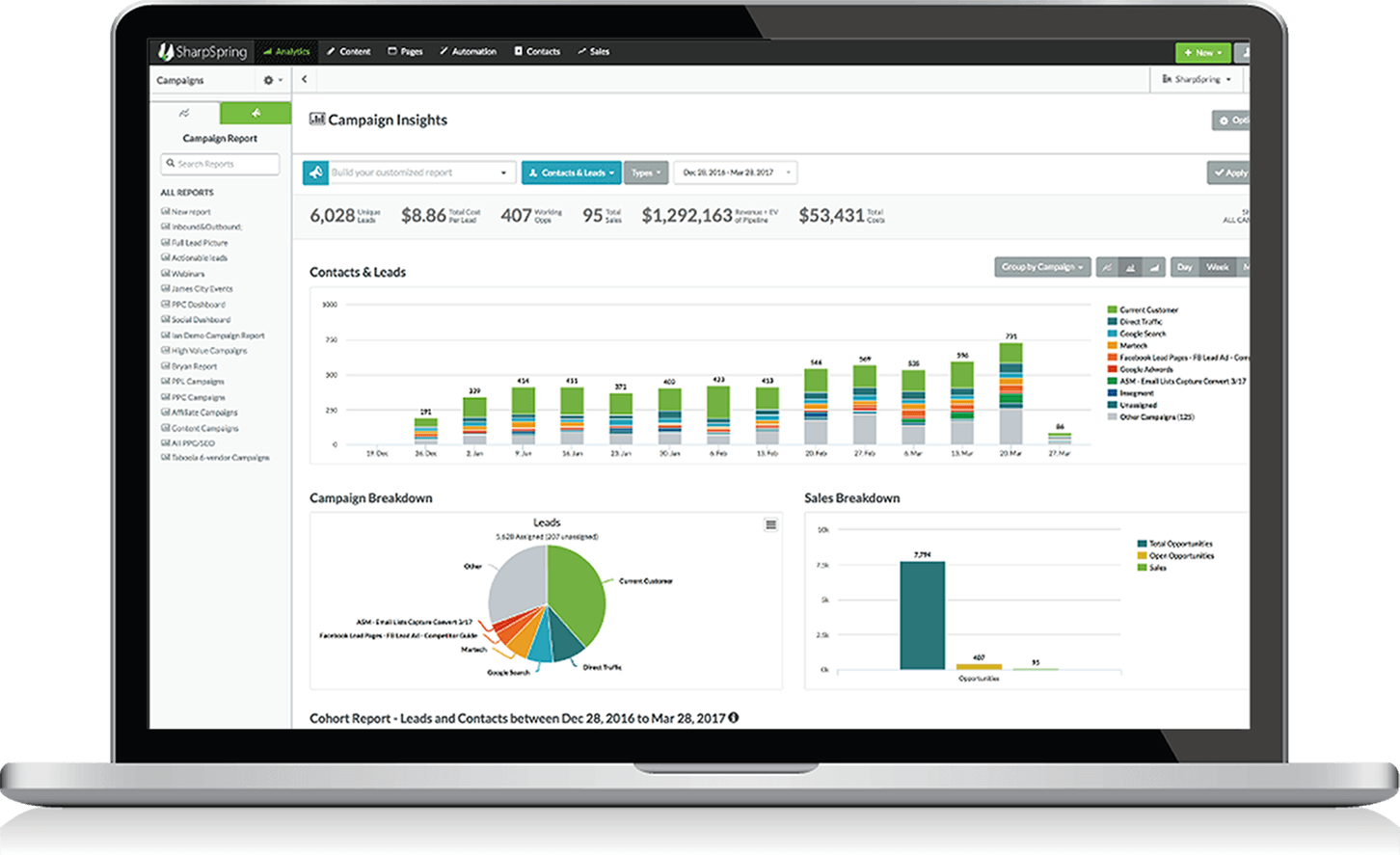 WhatConverts integrates with SharpSpring to send your incoming phone calls, form submissions and chats as leads along with the marketing data that inspired the customers to reach out. You can use the WhatConverts marketing data in SharpSpring to optimize your marketing automation efforts by getting leads from calls, form submissions and web chats. Integrating your SharpSpring platform with WhatConverts gives you a better understanding of incoming leads. While leads can be entered manually, WhatConverts seamlessly sends leads directly into your contacts list in SharpSpring.
SharpSpring also offers a full app marketplace available for integrations.
You can read more about how to integrate your WhatConverts account with SharpSpring: