Each company has their own unique reporting needs, and previously we had to either apologize or go crazy with Excel. Now we can say go ahead, create and save any report you need.
Our development team has been working for months on a new lead reporting platform. The Report Builder will allow you to create just about any report you may need based on the data in your WhatConverts account.
If you want to see a lead report on the best combination of Keyword + Ad + Landing Page, all you have to do is select those dimensions from the drop down and boom you will see a report that displays all the leads for the above combination.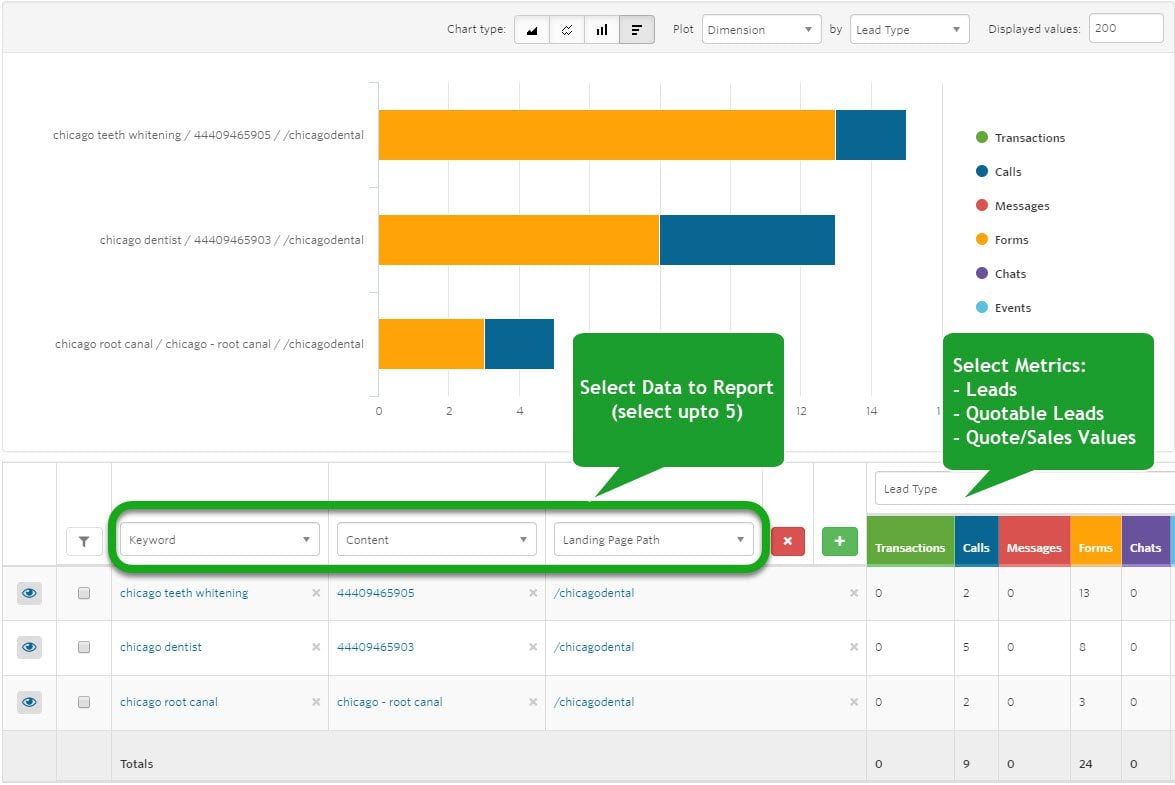 From here you can filter, sort or add even more dimensions like Source + Campaign to further narrow down your best marketing.
Select what metrics to report, you can choose between:
Lead Types – shows number of total leads by conversion type.
Quotable – shows number of quotable leads.
Quote Value – sums up quote value added to leads. (see example below)
Sales Value – sums up sales value added to leads.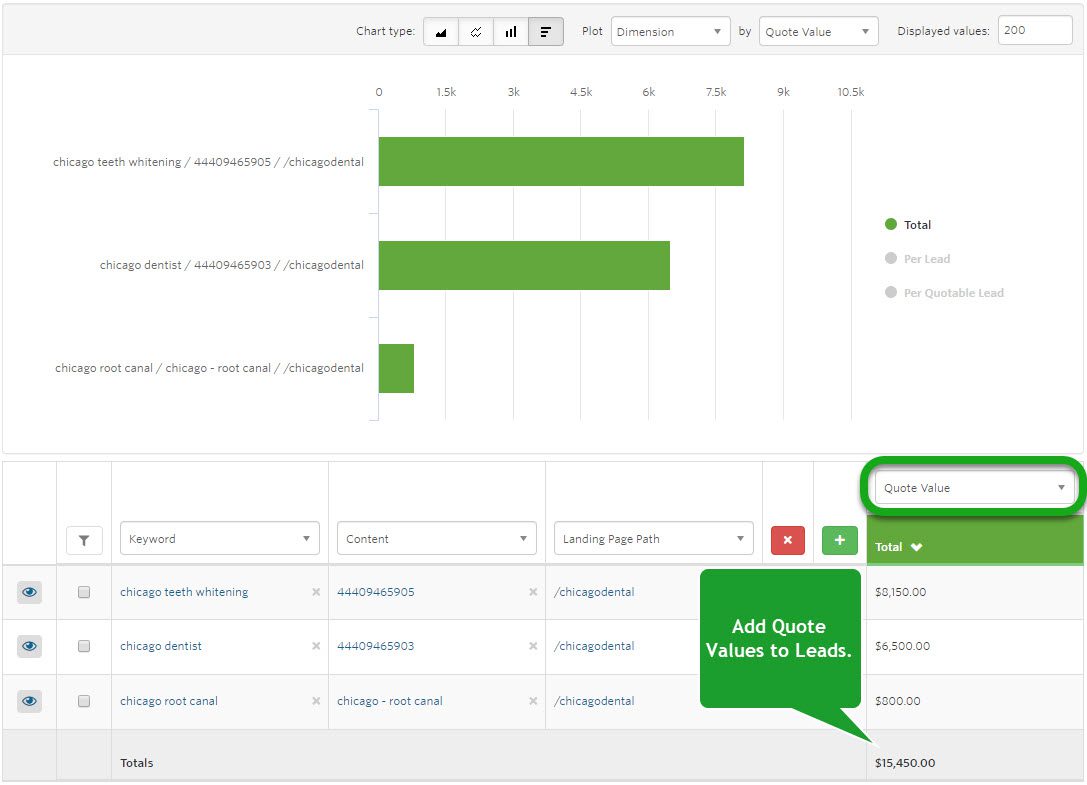 The fun doesn't stop there, any combination you can think of can be created into a beautiful reports, charts and tables.
Unleash the power of your imagination on lead reporting to the whole world.
Save Time, Increase Value and Gain Insights.