This feature is available for WordPress websites through the WhatConverts Plugin.
Marketing data is appended to any online order confirmation email. Gain insight into what marketing source, campaign or keyword is responsible for bringing the user to your website and then completed an online order.
Website owners appreciate seeing what marketing generated each online order through the email confirmation. In addition to appending marketing data to emails, we include reporting and lead management where we capture and store all orders so you can view, sort and manage leads and orders.
Sample of Data Appended to Email submissions: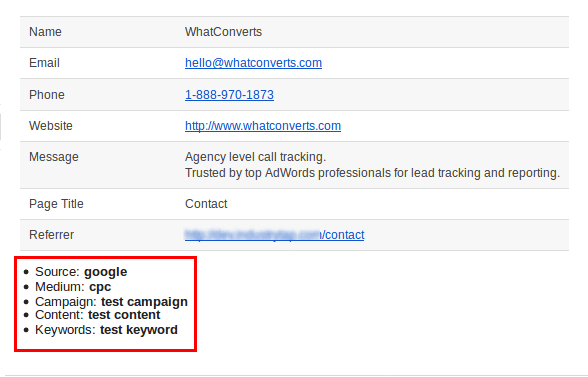 Report Summary Sample:
Within WordPress we offer lead reporting by marketing source and keywords.