Need a ReportGarden alternative for marketing reports?
You don't need multiple tools to capture leads, organize them, and create client reports. WhatConverts is designed to track, manage and report on every lead all from one dashboard. Our custom reports help and your client understand how exactly marketing impacts the client's bottom line.
If you want to share marketing ROI with clients instantly and easily, consider switching to WhatConverts.
What is ReportGarden designed for?
ReportGarden is a multi-channel reporting platform that helps digital marketing agencies build and generate reports quickly. It is not a lead tracking platform, nor is it a lead management tool.
ReportGarden is great for pulling in information from multiple sources to create client-facing reports. However, it requires a third party to actually capture the lead data for each report.
WhatConverts, on the other hand, can capture the lead with marketing attribution and instantly turn that data into client reports.
What is WhatConverts designed for?
We help agencies prove their value to clients by revealing opportunities to increase marketing spend on the most effective channels, and stop ineffective campaigns.
WhatConverts provides real-time marketing reports that show exactly what marketing sources are leading to calls, form submissions, chats, and transactions.
Like ReportGarden, WhatConverts can group PPC, SEO & Social accounts into one client report. The difference is WhatConverts also captures the leads that go in each report. Our lead management tools allow you to filter leads before creating reports, so you qualify leads and assign sales value in real-time.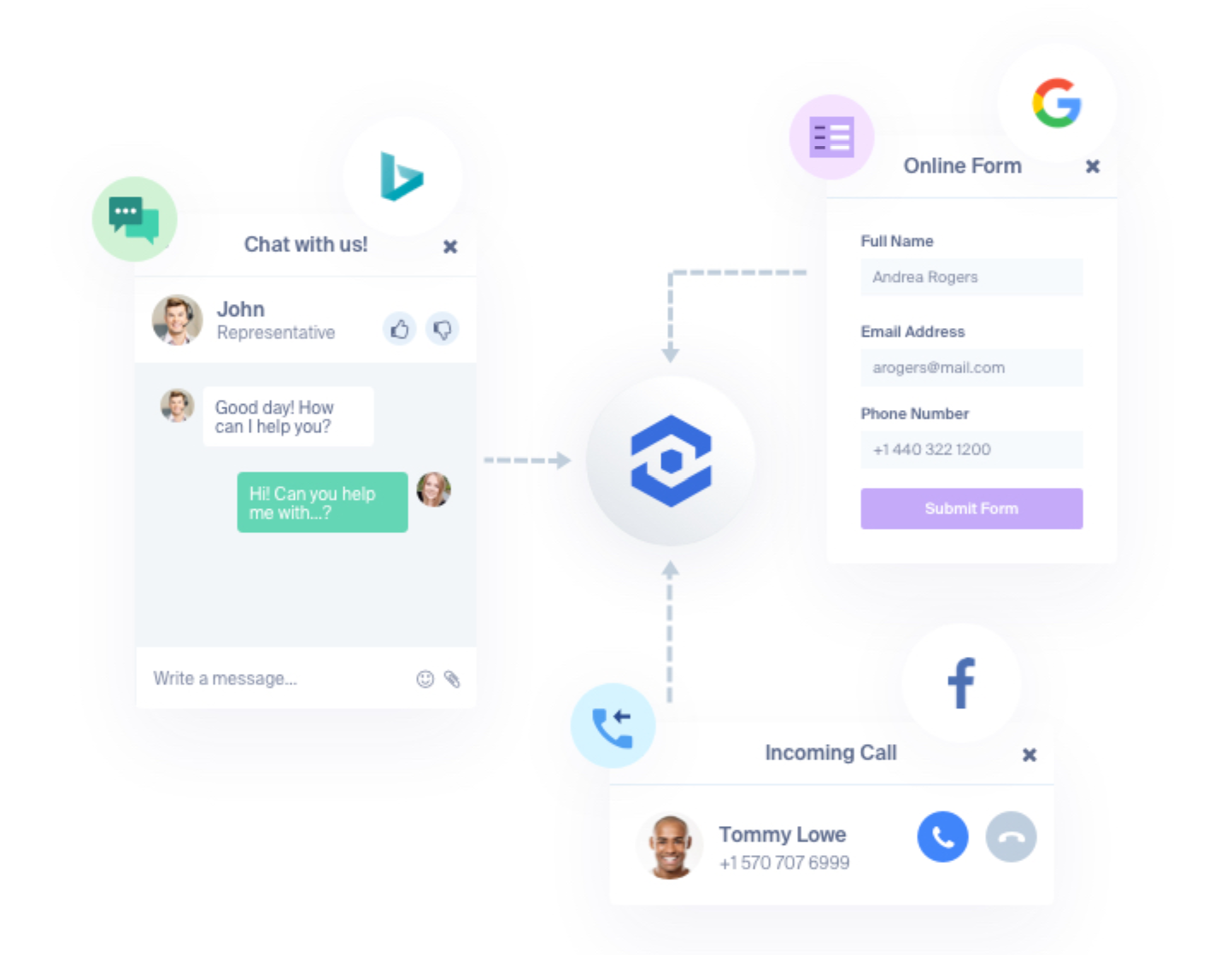 WhatConverts captures all leads from phone calls, forms, chats, transactions, and events. Every captured lead contains marketing data, including:
Who the person is
What they wanted
Where they came from
From the WhatConverts dashboard, agencies can see how many leads came from each marketing source, then drill down into the individual leads to make sure they're qualified opportunities.
Agencies can then create, schedule and send custom reports all from one platform.
See how WhatConverts stacks up against ReportGarden and similiar reporting platforms.