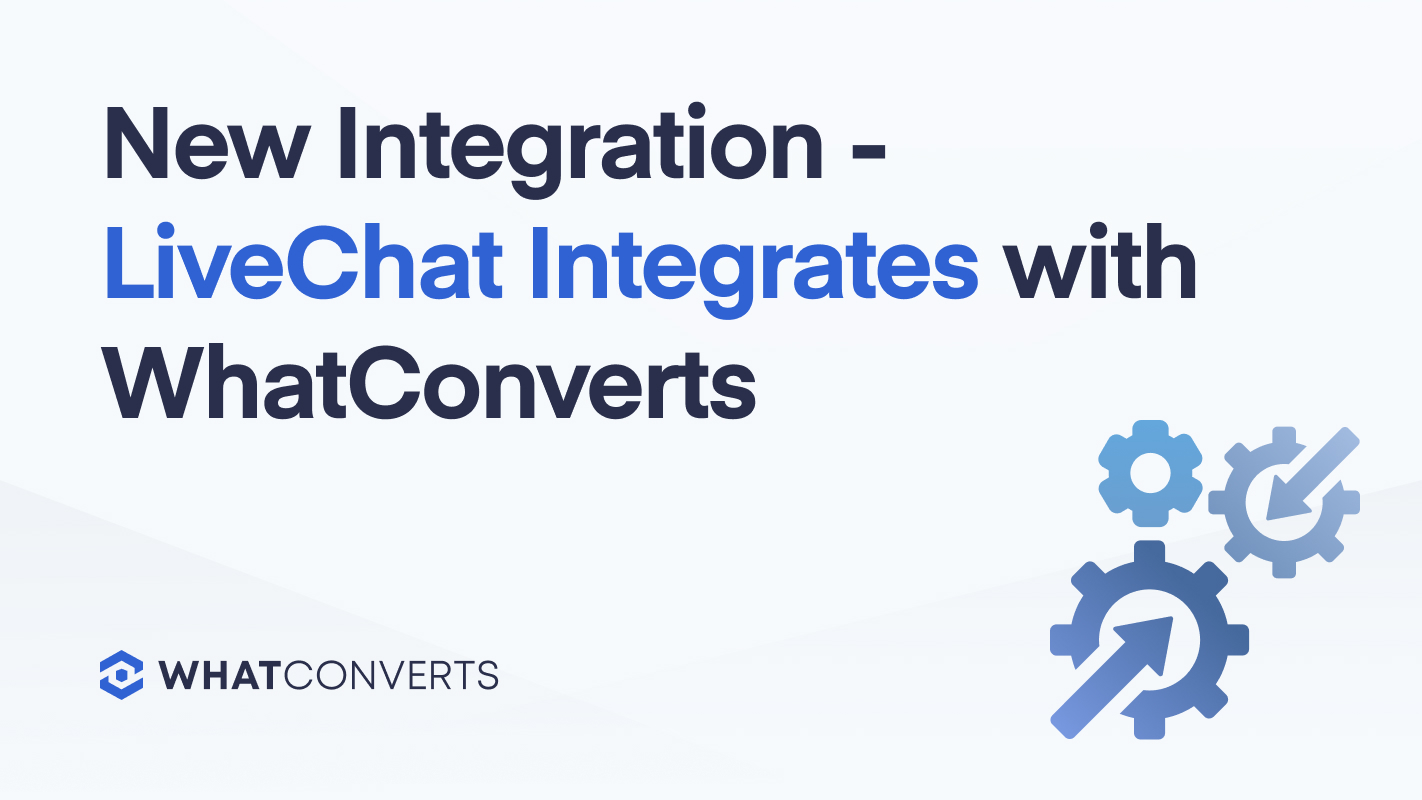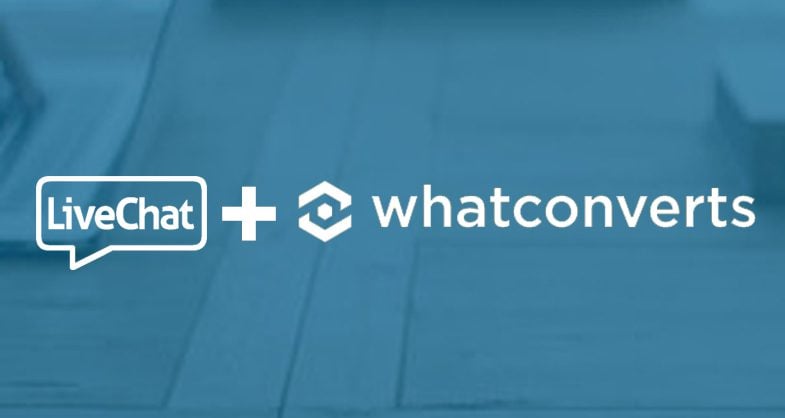 WhatConverts has a simple goal, we want to show you What Marketing Converts. Our software ties marketing and leads (conversion actions) together with reporting and lead management.
We are happy to announce that we now have a deeper integration with LiveChat. WhatConverts has been added as an integration partner with LiveChat, which enables WhatConverts to add important marketing data to each chat, and then report on the marketing responsible for the chat leads.
Your chat sessions can now be tied to the marketing source, medium, campaign, keyword, and landing page. Let us look at a few screenshots of the LiveChat and WhatConverts integration.
LiveChat Window
WhatConverts marketing data within LiveChat during a chat session. Now you will know how the visitor found your website while chatting with them.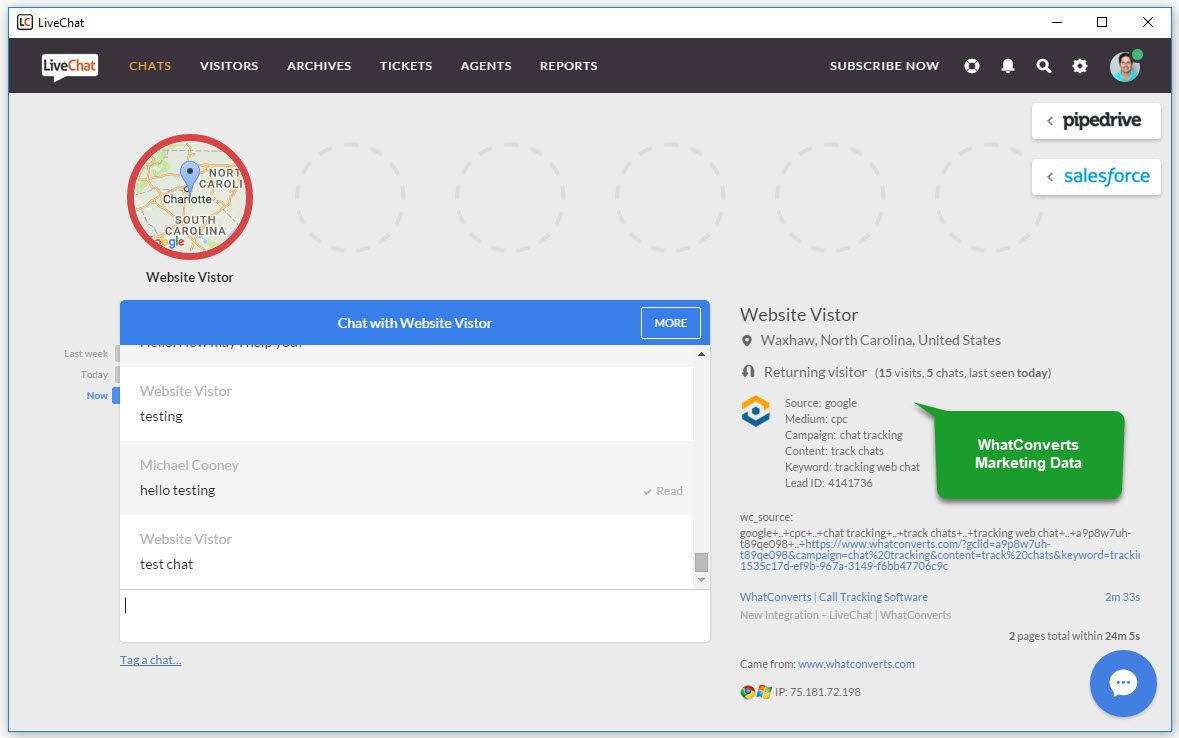 WhatConverts Notification
Get email notifications for each chat session with the marketing data that generated the lead.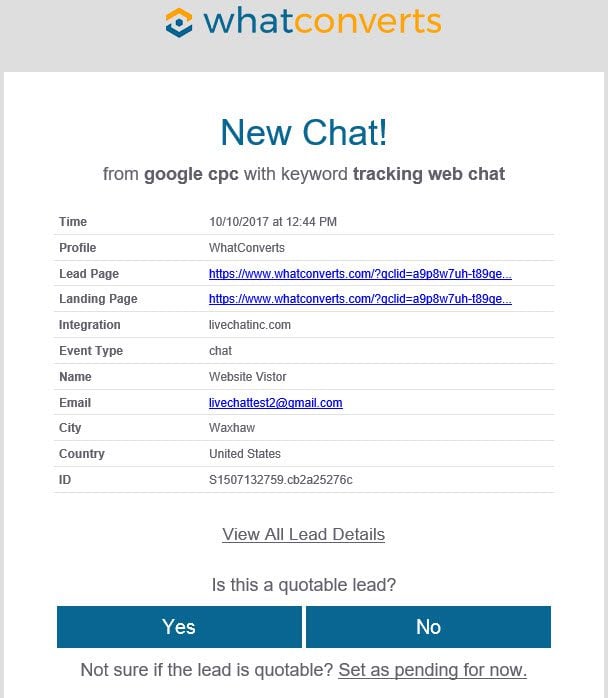 WhatConverts Lead Data
Enjoy a complete view of your chat conversations with marketing data, chat logs and contact information.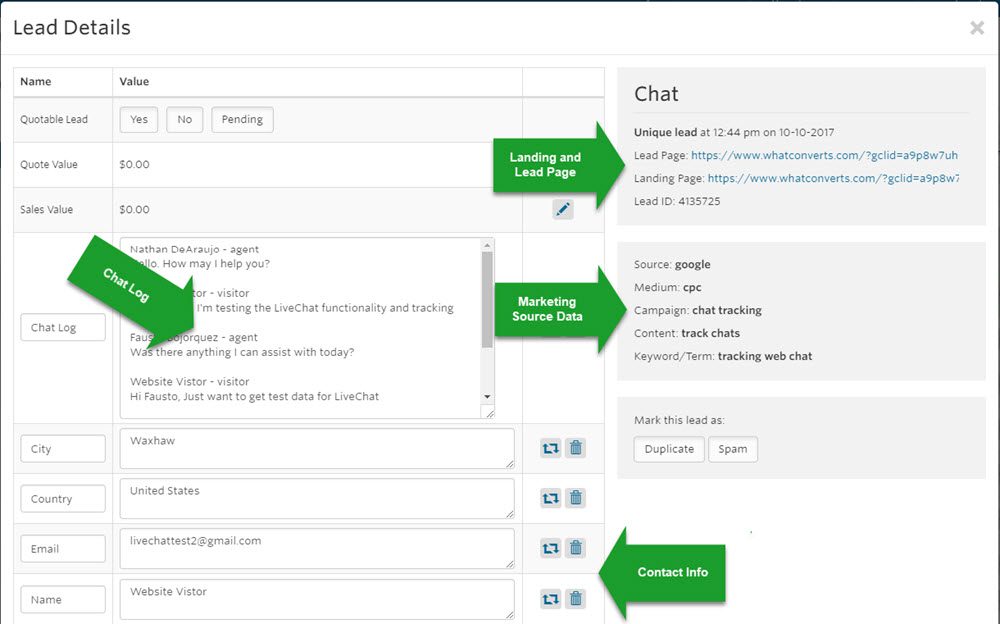 WhatConverts Reporting
Reports display chat, form and calls leads by marketing source and medium.  By adding the chat leads to your marketing reports shows you all conversions by traffic source.

How to integrate WhatConverts with LiveChat.
From your WhatConverts dashboard, first navigate to an account (required for agency plans) then select a profile in your account. If you have only one profile in your account it will be automatically selected.  Select the "Integrations" menu item and then click on "Live Chat" from the drop down menu. Here you will find specific instructions for your account and how to integrate.
Add Chat Leads to your CRM
Beyond tracking chat leads, we have customers that use LiveChat as a conversion channel. LiveChat and WhatConverts integrate with several CRM's, where a new lead or contact can be created in your CRM. When these leads become prospects and sales, your WhatConverts reporting can be automatically updated with closed sales, quote and sales values to provide deeper reporting linking marketing to conversions to actual sales.
We are the only marketing source partner that adds the ability to track the marketing campaign, keyword and landing page to each chat.
To Summarize some of our unique features:
See marketing data with each chat.
Detailed chat lead reporting and management.
Integrate with CRMs by combining chat conversion tracking and reporting with a monetary quote or sales value.
We've worked to make our LiveChat integration as hassle free as possible. Please contact support@whatconverts.com if you have any questions.