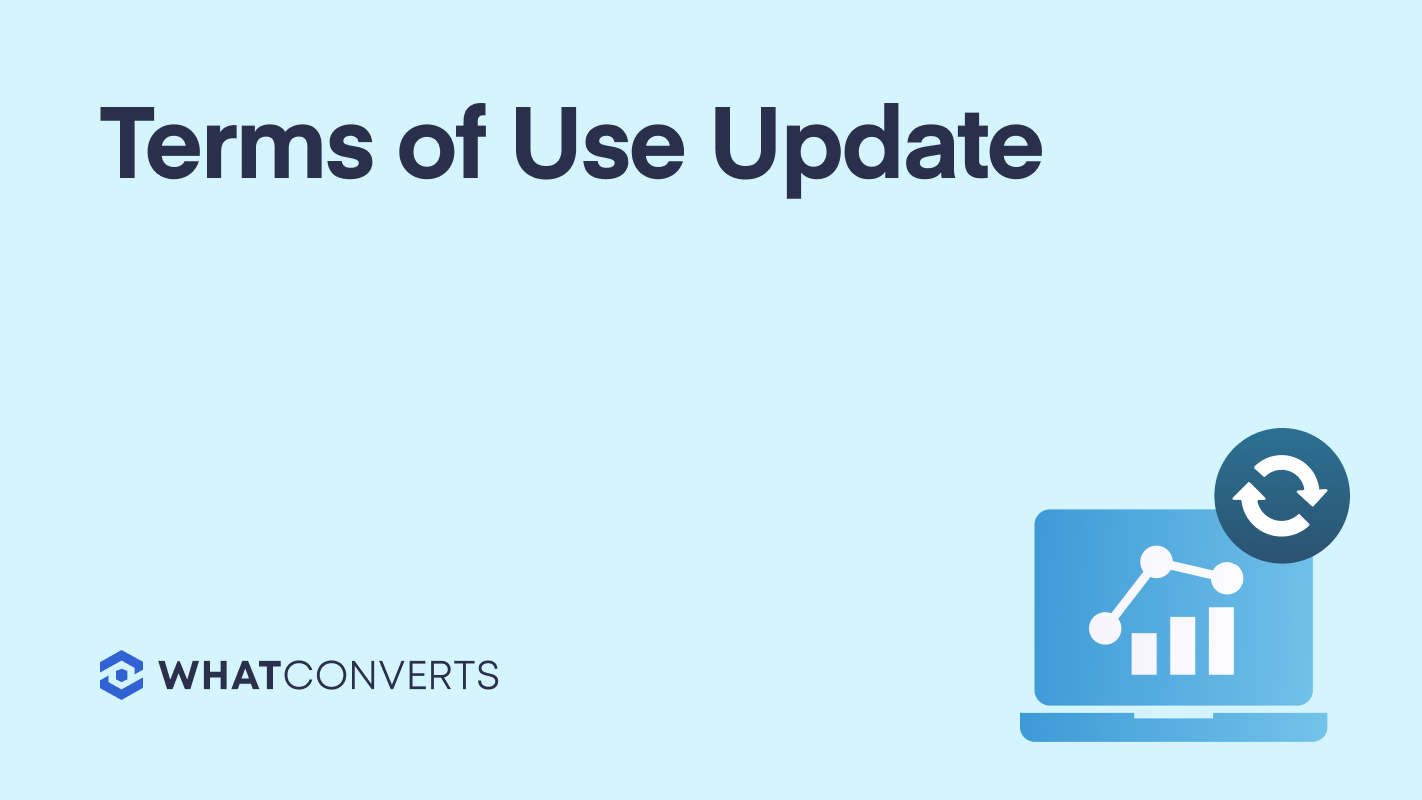 At WhatConverts, we are committed to ensuring the utmost security and privacy of our customers' information, and this update reflects our dedication to maintaining the confidentiality of your data. We have recently made an important update to our Terms of Use that will come into effect on October 2, 2023.
The primary change in our updated Terms and Conditions is the addition of a new confidentiality clause to continue our SOC 2 compliance. This clause outlines our commitment to safeguarding any confidential information that you share with us during the course of using our products or services. It reaffirms our promise to handle your information with the utmost care and outlines the measures we have in place to protect your data from unauthorized access, disclosure, or use.
For more information about SOC 2 compliance and WhatConverts' continued commitment to protecting your data, please refer to our Security Page.
For ease of reference, we have included the clause below. Please let us know if you have any questions or concerns prior to October 2, 2023.
---
Confidentiality Clause:
Each party agrees that it will use the Confidential Information of the other party solely in accordance with the provisions of this Agreement and it will not disclose, or permit to be disclosed, the same directly or indirectly, to any third party without the other party's prior written consent, except as otherwise permitted hereunder. Notwithstanding the foregoing, either party may disclose Confidential Information: (a) to its employees, officers, directors, attorneys, auditors, financial advisors, contractors, and other representatives who have a need to know and are legally bound to keep such information confidential by confidentiality obligations consistent with those of this Agreement (and for whom each party is responsible for any breach of this Agreement); and (b) as required by law (in which case, to the extent legally permitted, the receiving party will limit the disclosure to that required by law and provide the disclosing party with prior written notification thereof in order to allow disclosing party the opportunity to contest such disclosure). Neither party will disclose the terms of this Agreement to any third party, except that Icon Digital, LLC may confidentially disclose such terms to actual or potential lenders, investors or acquirers. Receiving party agrees to use the same degree of care that it uses to protect its own confidential and proprietary information to prevent the unauthorized use or disclosure of disclosing party's Confidential Information, but in no event less than a reasonable degree of care. Promptly after disclosing party's request, receiving party agrees to return or destroy disclosing party's Confidential Information; provided, however, that receiving party shall be entitled to retain copies of Confidential Information solely to the extent necessary for purposes of such party's ordinary course records retention and backup policies and procedures, or to comply with Applicable Law, provided that such Confidential Information is treated as such for so long as it is retained. Each party acknowledges the irreparable harm that improper disclosure of Confidential Information may cause; therefore, the injured party will be entitled to seek immediate injunctive and other equitable relief, in addition to all other remedies, for any violation or threatened violation of this Section.