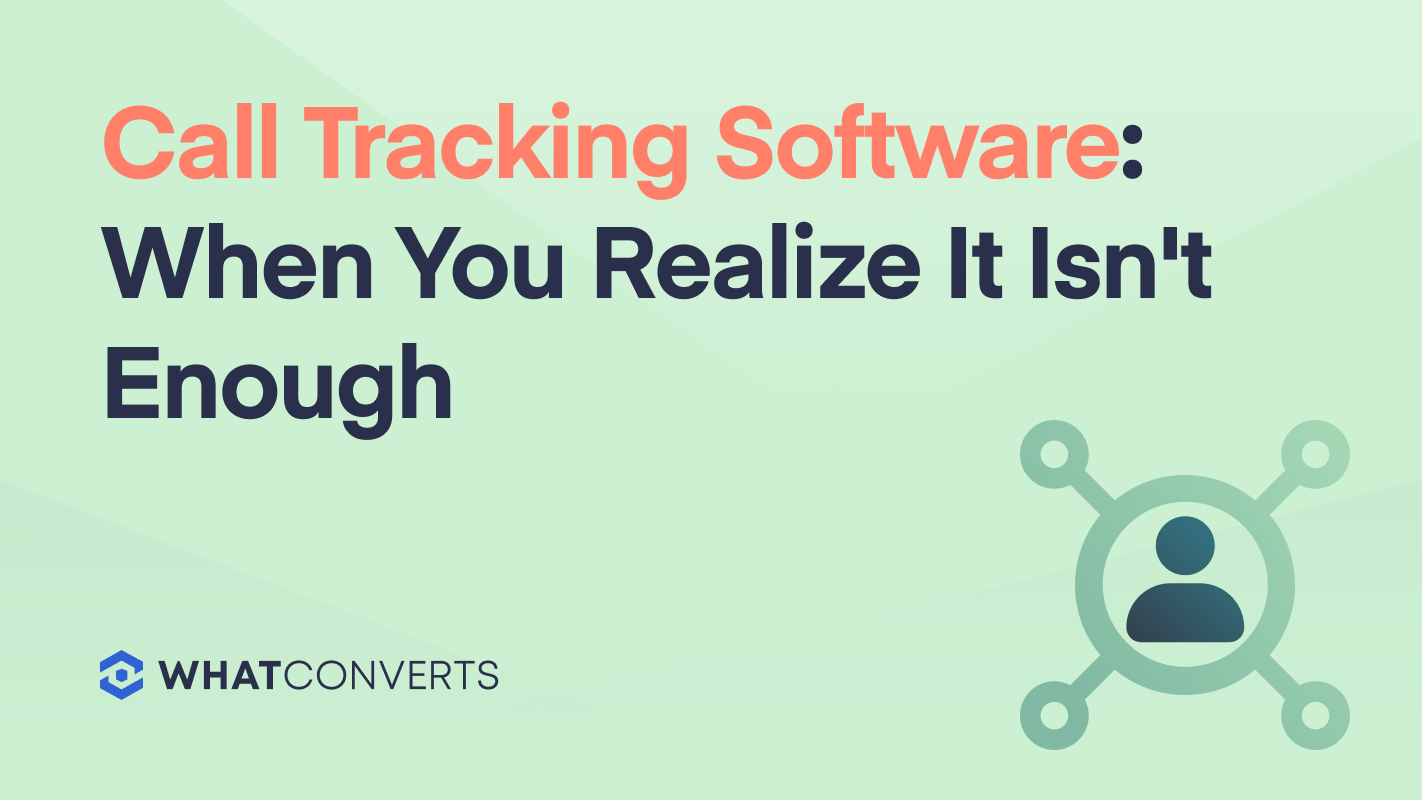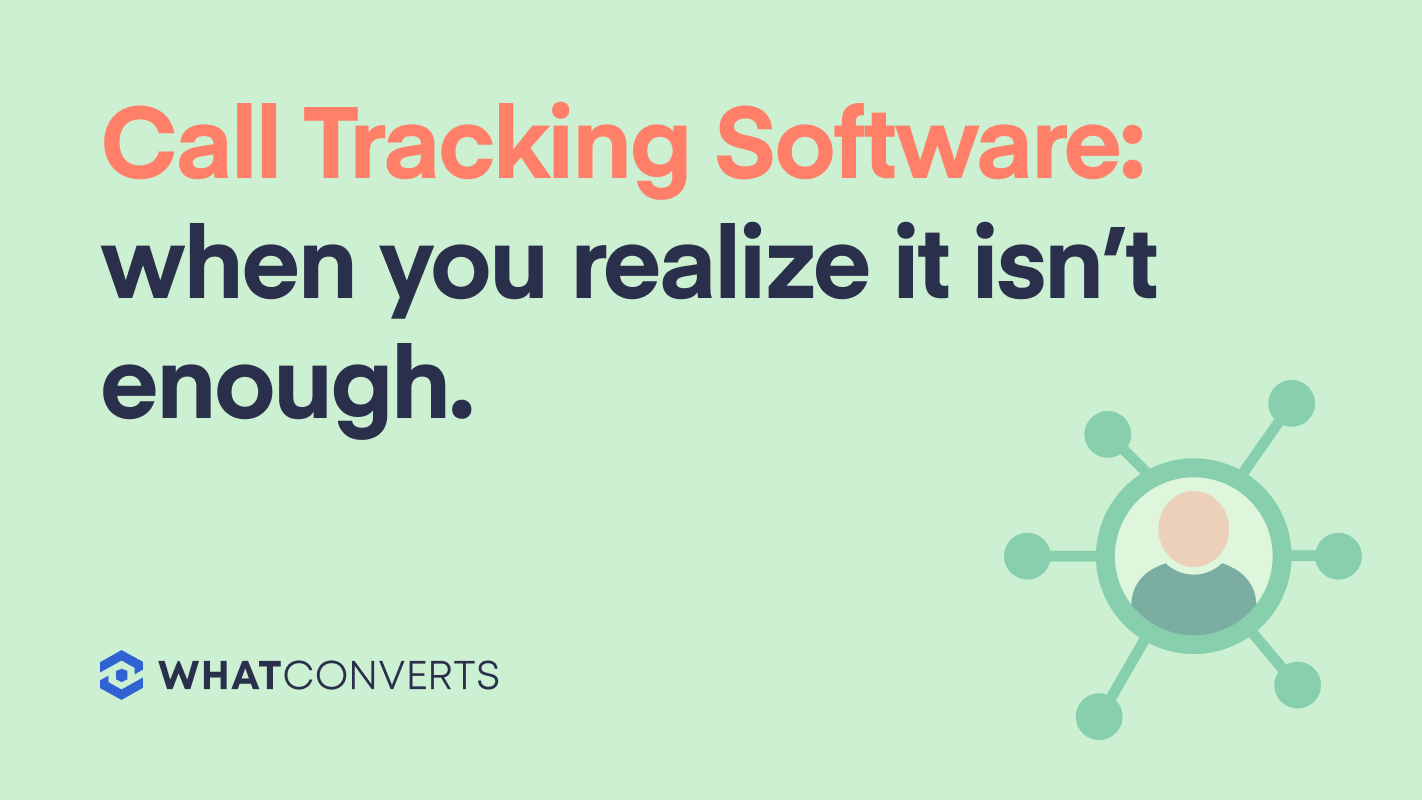 For every spectacular innovation that happens in 2019, there is a piece of existing technology that becomes a commodity. Call tracking software is only the latest.
Professionally-designed websites used to be a major differentiator for brands; now, anyone can create a good looking website. Hiring a digital analytics person used to be the mark of a forward-thinking business; now, it's a standard role in any marketing department.
Call tracking used to set businesses apart. Now, businesses need to take it a step further.
com·mod·i·ty
(kəˈmädədē/)
noun
a widely available good or service whose wide availability leads to few differentiating factors between brands.
Commoditization happens across all industries, and it's currently happening to call tracking.
Call tracking used to be a major differentiator for marketing departments; business that could track calls could capture every lead, and track it back to the marketing channel responsible. Businesses that couldn't track all leads had a tough time figuring out which marketing channels were working.
With call tracking as part of the picture, business owners could suddenly capture every lead.
Now, call tracking is becoming a commodity. Any business that receives calls needs call tracking, and dozens of companies offer call tracking software. A quick search on Capterra reveals the crowded call tracking space. Businesses have realized how important it is to track every lead back to the marketing channel.
While the ability to track calls is no longer the differentiator it once was, businesses can still gain a competitive advantage by integrating call tracking data with all other lead data. With a complete lead management platform, business can enhance lead data, organize leads and uncover insights.
[blog_newsletter_signup]
When call tracking information is combined with form-fills, chats and eCommerce transactions, it brings clarity to a chaotic marketing picture.  Here's what it looks like when you can track every detail about every lead, all in one place: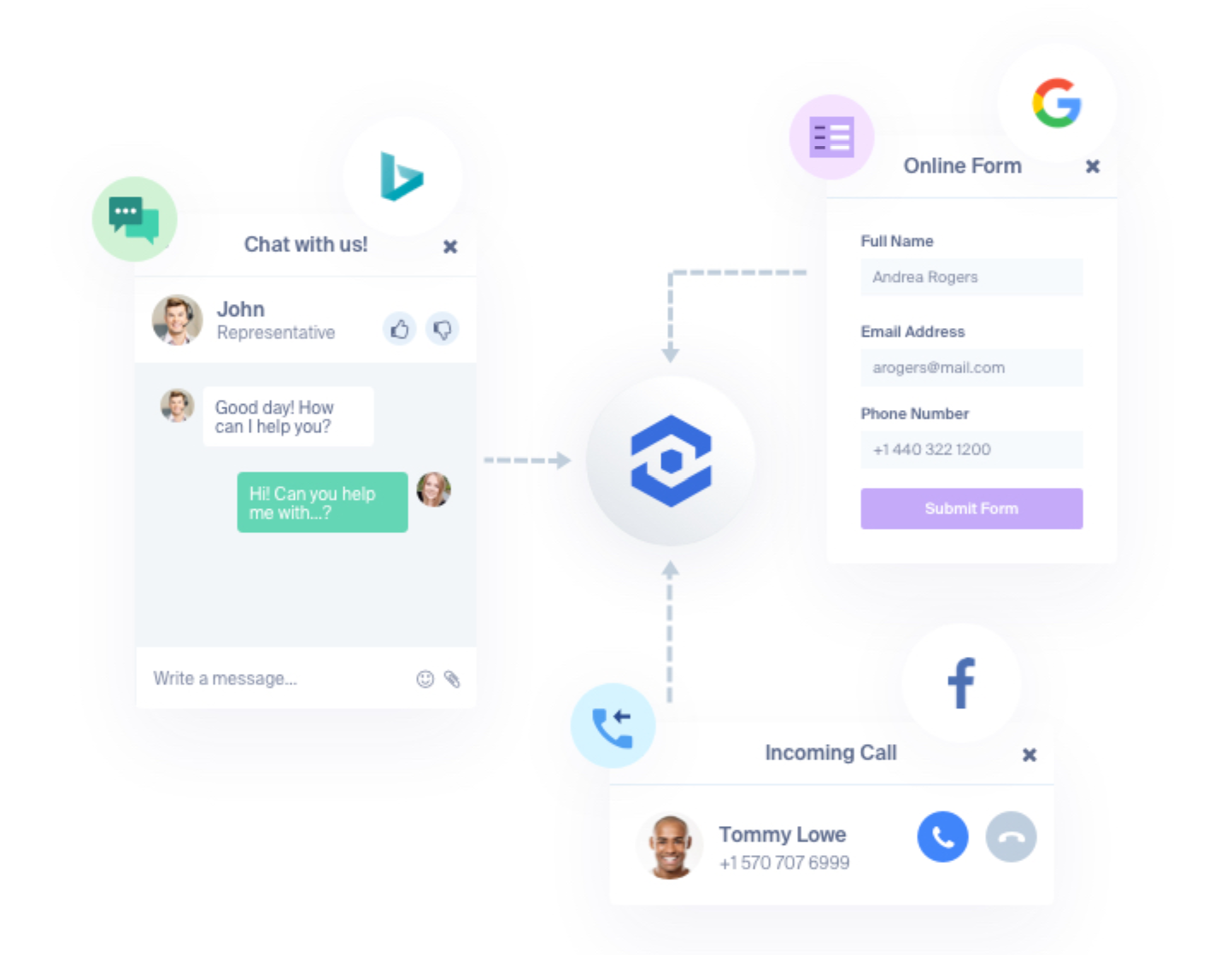 The competitive advantage comes from doing more with the data.
With more data comes better decision making
While standard call tracking software is being commoditized, it does share a purpose with newer, complete lead management software; both help businesses create a more complete marketing picture.
Both tools help marketers make decisions based on complete information rather than relying on incomplete information. Before call tracking, businesses couldn't track — or analyze— leads from phone calls when analyzing where their leads came from. Before call tracking, businesses were making decisions based on incomplete information.
Call tracking allowed businesses to include call conversions when analyzing which marketing channels drive leads. However, this still doesn't show a complete marketing picture. Call tracking software alone cannot help a business show which leads are qualified, which marketing channels deliver the best leads, and how to fully realize ROI on every marketing channel.
The lead qualification aspect is incredibly important for B2B marketers. According to MarketingSherpa, 61% of marketers send all leads to sales, when only 27% of those leads will actually be qualified.
Complete lead management tools allow a business to continue completing the marketing picture.
Most call tracking software tracks that a potential lead called and which marketing channel the lead came from. A complete lead management tool takes lead detail a step further; allowing a business to qualify leads, track and marketing information to individual customers and measure marketing effectiveness to see which channels grow sales.
What happens when a business moves beyond call tracking software
Here's an example of the power of a total lead management tool:
A local dentist's office has been doing well as of late, and the owner decides to spend some money on marketing. The team launches two Google CPC campaigns; one targeting the Keyword A: "Springfield dentists office" and another targeting Keyword B, "teeth cleaning in Springfield."
The ads include the office's phone number. They also link to a landing page with a form-fill where new patients can provide contact information.
In an ideal world, the owner of the dental office could answer all these questions about their marketing.
Which keywords are working?
How much am I paying for each new patient?
Are new patients coming from this campaign, or somewhere else?
How many leads am I getting in return for these campaigns?
Are people calling, filling out a web form, or scheduling an appointment online?
If I spend more money on these campaigns, will I be rewarded with more clients?
The only way to answer all those questions is to collect a lot of information. That includes:
Where each lead came from; which ad and keyword
Information about the people who dial the phone number

What they want
Who they are
How likely they are to become a paying patient
The monetary value of the lead

Information about people who fill out the form-fills

What they want
Who they are
The monetary value of the lead
When a business can do all that, it looks like this:
A few months after launching the Google CPC campaigns, the marketing team at the dental office wants to know which keywords worked. They see that Keyword B, "teeth cleaning in Springfield" generated 50 phone calls and 25 form-fills. Out of the 50 phone calls, 40 of them came from brand new patients making appointments for expensive teeth cleaning services — driving over $3,000 in new business revenue.
Keyword A, "dental offices in Springfield." resulted in 200 phone calls and 100 form-fills. However, more than 3⁄4 of the calls and form-fills came from dental office supply companies who were trying to sell products. There were only 20 actual patients who inquired about dental services.
If the office only used call tracking, and did not have the ability to track the lead quality and lead value of the calls and form-fills, they may have seen that Keyword A generated more calls and form-fills and assumed it was the keyword that worked best. This may have convinced them to invest more money into Keyword A, which would have been a waste.
The bottom line on call tracking commoditization
Call tracking still matters, but is only a differentiator if the leads that come from calls are integrated and organized with other leads from form-fills, chats and eCommerce. The call data must be a part of an overall lead management platform that gathers leads, organizes leads, and churns out insights.
Call tracking is being commoditized, but it is still part of a larger picture; now, it's just one piece of the marketing puzzle.