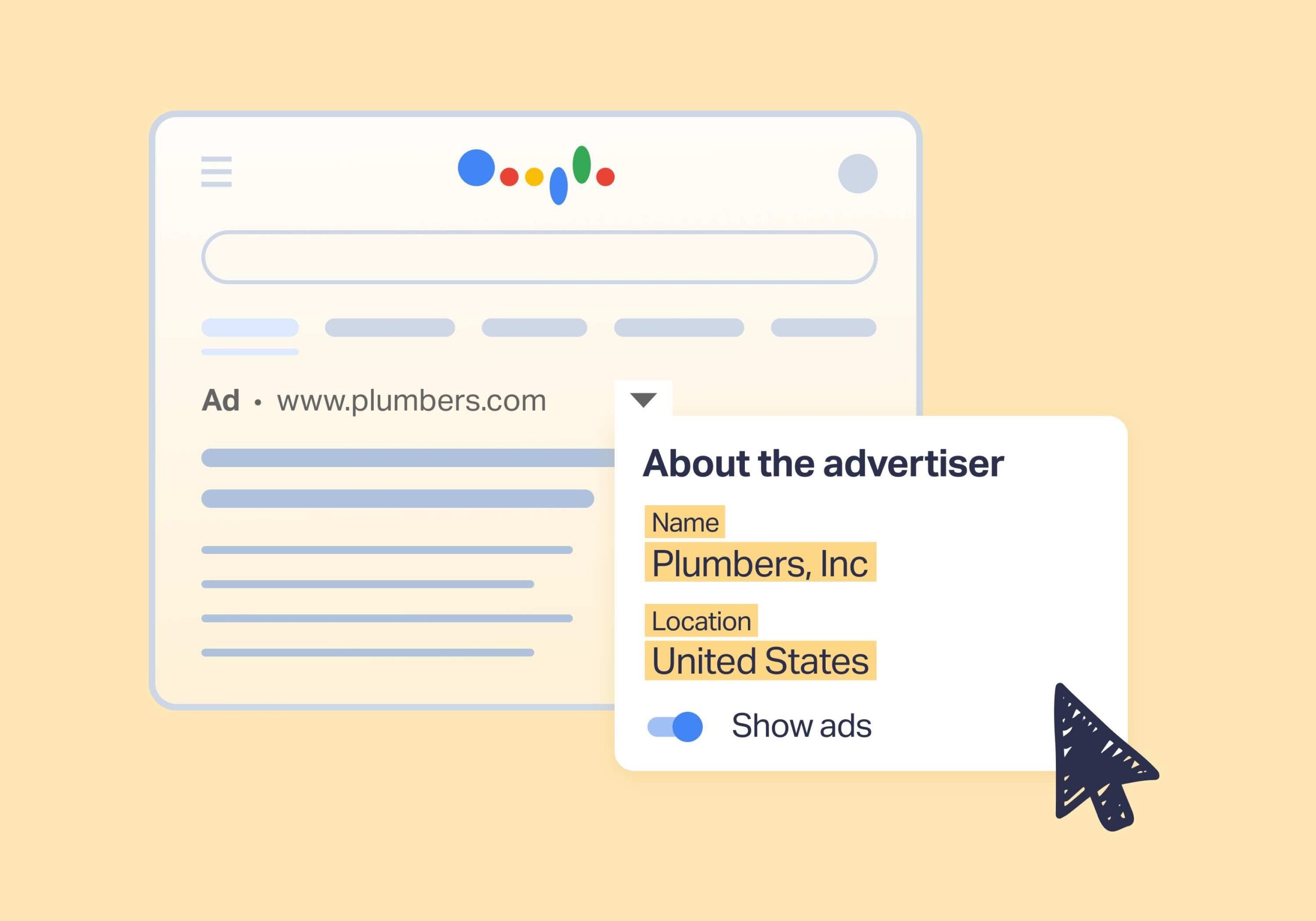 New changes are coming that make Google Ads Transparency Center all the more transparent.
In an announcement sent out earlier this month, Google released a statement outlining new changes to the database going into effect in July.
Users will now be able to see where ads are coming from, who is paying for them, what they've advertised in the past, and more useful information.
What Is Google Ad Transparency Center?
The Google Ads Transparency Center began rolling out on March 29 in an effort to provide users with the information they need to better understand the advertisers behind ads they see on Google Search, YouTube, and Display.
Google themselves outline the purpose of the database as such:
We want to empower users to make informed decisions about the ads and advertisers they see through Google. This means providing greater transparency about who our advertisers are, where they are located, and which ads they show. We do not earn any revenue from these pages.
This searchable database provides a variety of information on all Google Ads verified users and the ads they run, which after the July update may include:
Advertiser details (location, business name, etc.)
Ads they're running/have run in the past
Format of ads
Location and date ads were run
The ads viewable in the database are those that were shown in the past 30 days for non-political ads and those that are from up to seven years ago for political ads.
Users can access the Google Ads Transparency Center by directly visiting the site, clicking the three-dot menu that appears next to the ads Search and YouTube ads, or clicking the Ads Choices icon in Display.
For example, if you were to see an ad from WhatConverts via Search, you could click the three-dot option next to the ad to see this popup: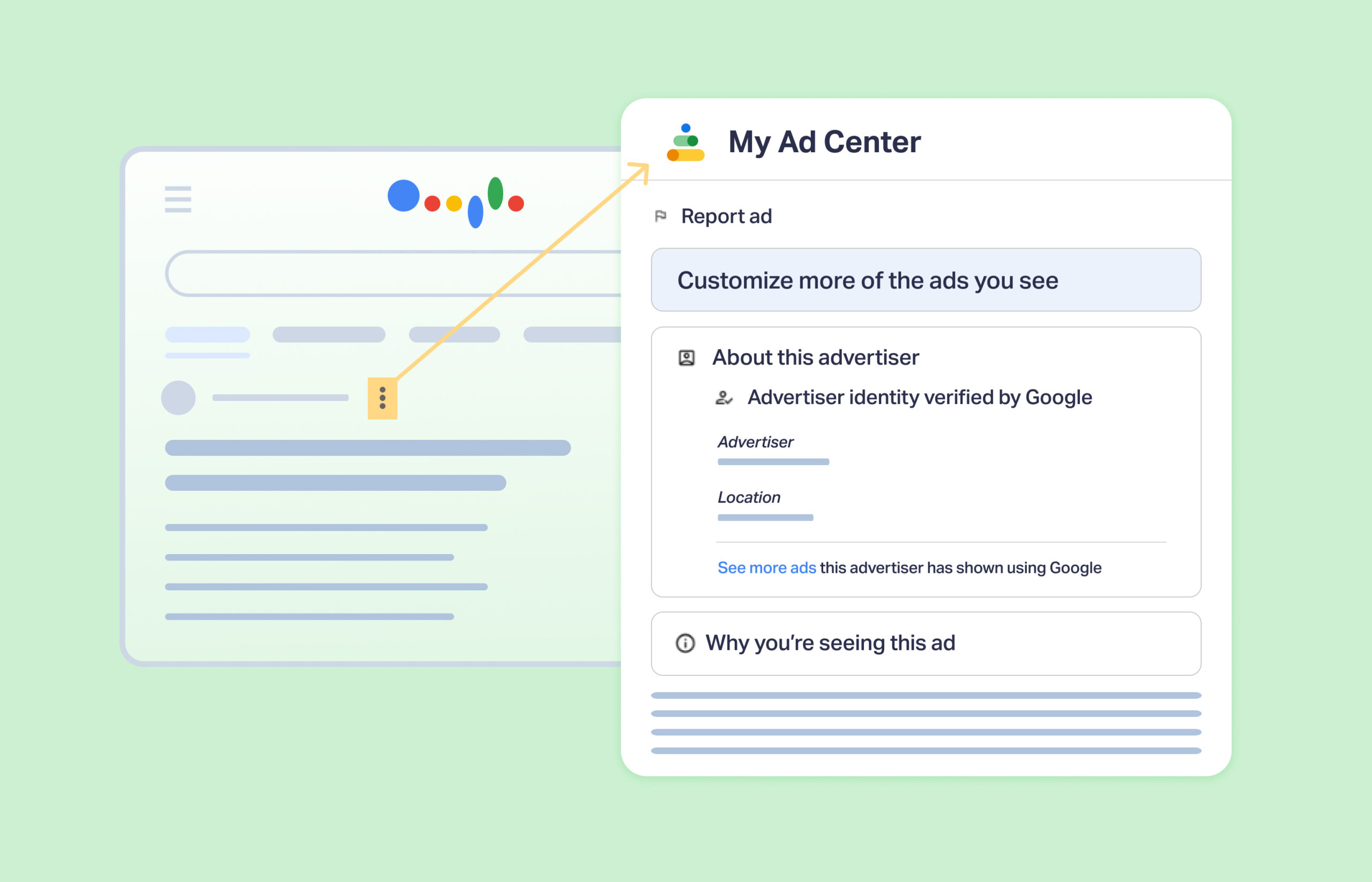 Then click the "See more ads" link to be directed to the Google Ads Transparency Center: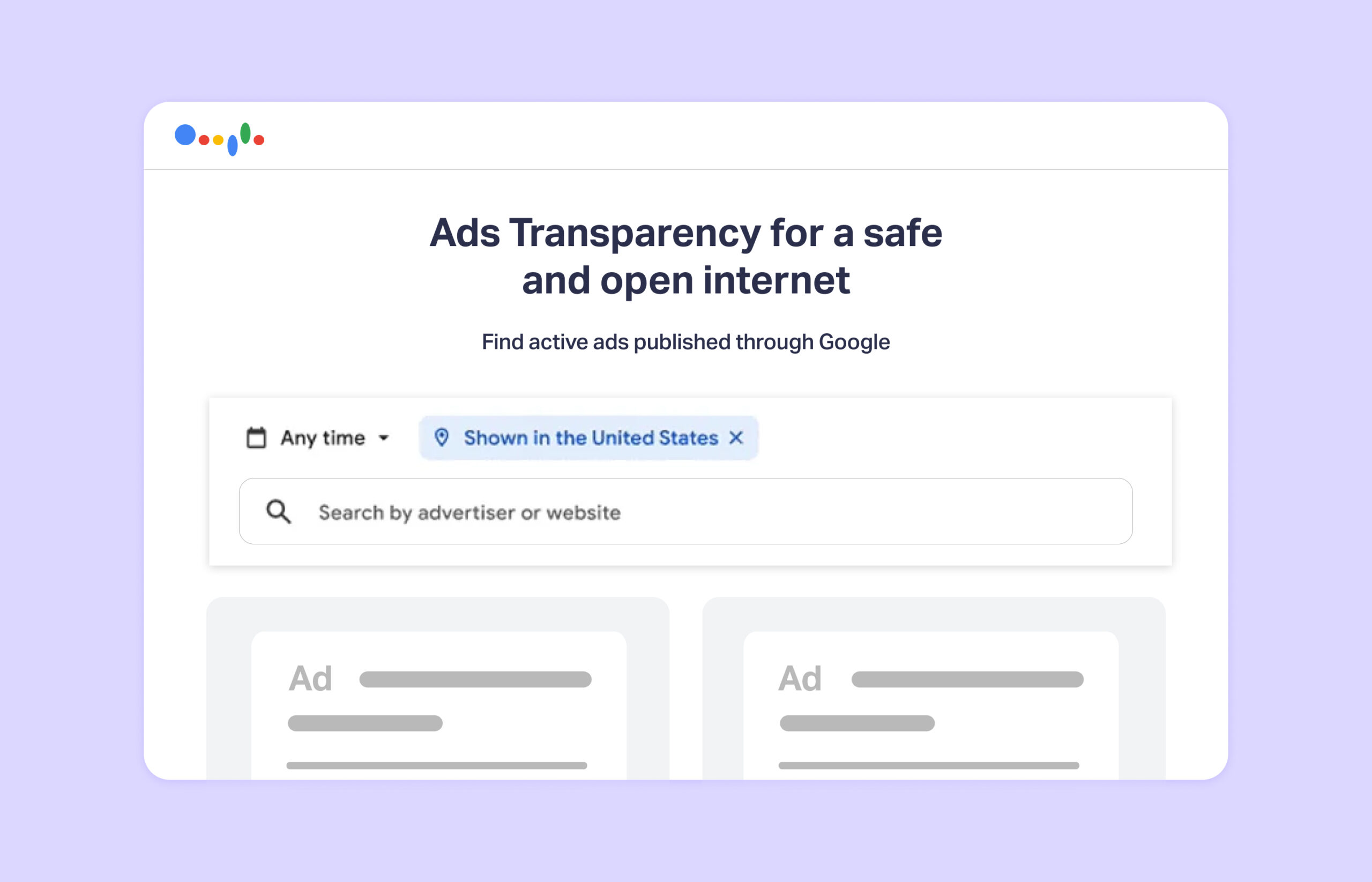 Here you can browse through all ads the selected advertiser ran in the past 30 days.
Google Ads Updates Transparency Center: What's Changing?
Google has yet to outline the exact changes this new policy update will bring.
However, they did note in their announcement that "More detailed information will be provided in the policy."
Major changes may include additional information on:
How users are targeted
Advertiser details
Subject matter of the ads
What the Google Ads News Means for Marketers
The Google Ads Transparency Center brings with it a couple of implications for marketers.
Easier Competitive Research – With the full 30-day backlog of all Google Ads at your disposal, you can quickly search and find ads from competitors to analyze. That being said, certain key metrics aren't included (e.g., impressions, clicks) so you'll have to take it with a grain of salt.
Be Honest – With such easy access to the identity of who's paying for an ad, advertisers need to be honest and upfront with their marketing practices. This applies most readily to political advertisers (with ads lasting in the Transparency Center for up to seven years). But just the same, every marketer should also avoid cloak-and-dagger advertising.
Get Timely Feedback – Users can quickly and easily report ads on a new platform. Though this option is specifically for ads that violate Google's policies, you can still get some helpful feedback on whether your ads are misleading, for example.
Wrapping Up
More information on the updated policy will be available in July.
For now, you can learn more about the Google Ads Transparency Center through their website, FAQ page, and Principles page.
Get more out of your Google Ads with WhatConverts Marketing Value Intelligence (MVI). Start your free 14-day trial today!