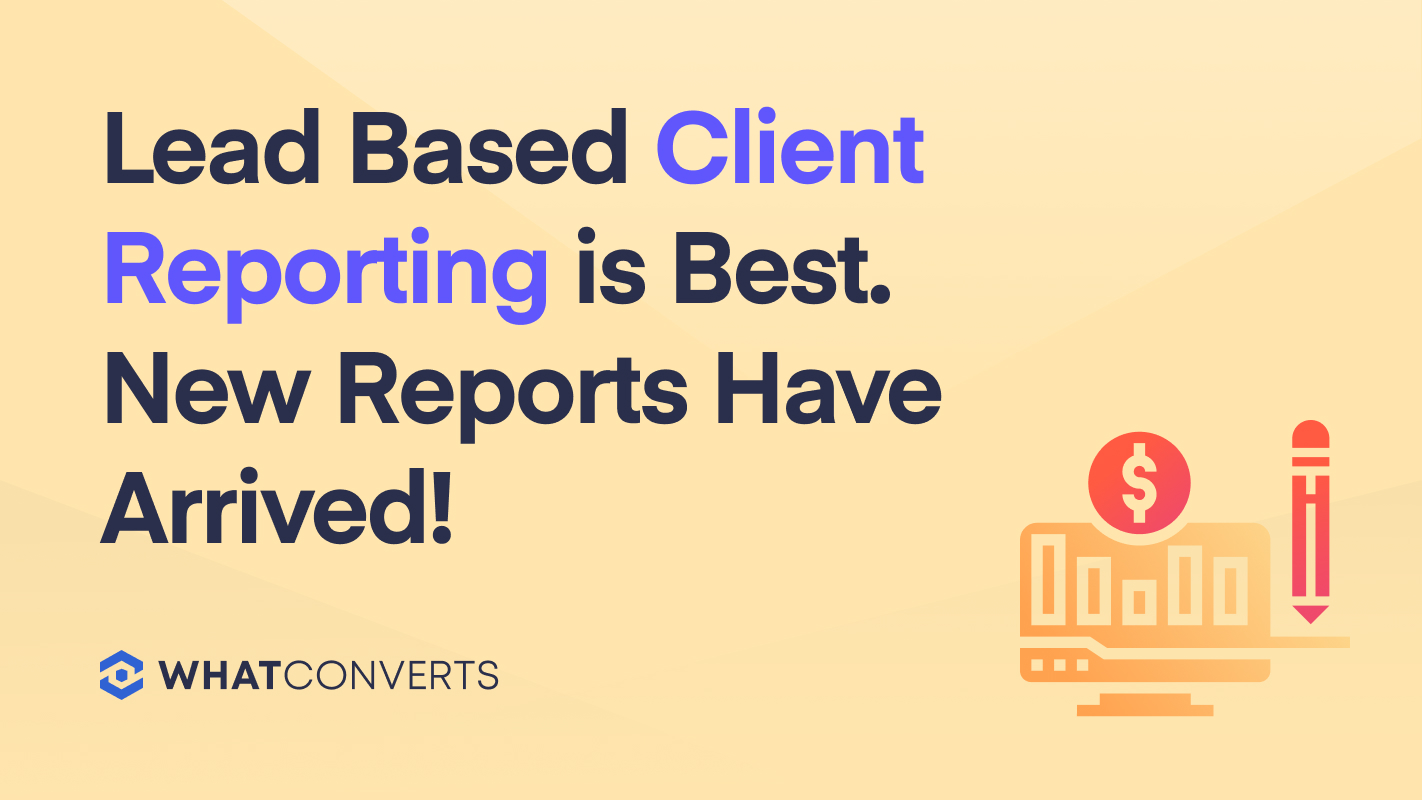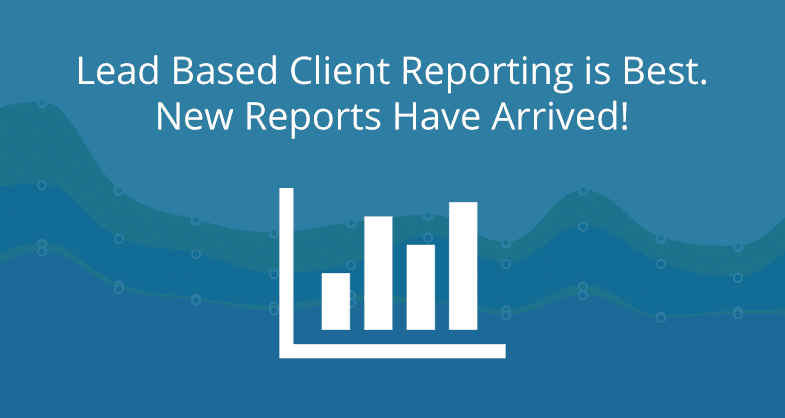 Two challenges face every marketer; generating value and demonstrating value.
As a marketer, it's crucial to show value. Easy to say, but difficult to do. How do you show value when the resulting sales data is delayed, hidden or reliant on a sales process you have no control over? If marketers had easy access to lifetime customer value (LTV), it would be so much easier to demonstrate value.
With 20 years in the digital marketing space, I have the benefit of seeing the result of marketing for clients over the span of a decade. When my clients have given me access to sales and customer data, I have been able to gain insights that have allowed me to motivate more aggressive marketing campaigns and increase growth. These client relationships are more rare than you and I would like, but what I've found is that lead based client reporting demonstrates value even if sales data is not available.
Lead Based Client Reporting
Let's clarify what I mean by a Lead. Captured leads form the foundation of lead based reporting. The reason I would like to clarify what we consider a lead is due to many people telling me, "We report leads in Google Analytics." It's at this time I need to point out that a Goal Completion in Google Analytics is merely a Conversion Action. All Google Analytics can tell you is that an action (such as a form was filled in or possibly a phone call) was made, there is no way to know if it was a good or bad conversion. However, within the WhatConverts platform we capture leads that can be defined with the following formula:
Lead = Conversion Action + Who + What + Where
Conversion Action: What action did they take to make contact? Phone call, form submission, chat or transaction.
Who: Identify who the person is.
What: Request information. What did they want?
Where: Where did they come from. What marketing source.
WhatConverts reporting is on based on a solid foundation of lead data. You and your client can see the value of your marketing, even if they don't add in the sales value. Our reports are designed to give you beautiful reporting with summarized charts and table data, with the option to drill down into individual leads with a single click.

New Reports
Let's take a look at some of the new reports. Our previous reports are still available, and offer a few additional features. For now, I would like to give you an introductory look at some of our new reports.
Leads by Landing Page
This is a report that offers great insights from what pages are bringing you the most organic visitors, to what landing pages result in the most conversions to leads. From this reports it's also easy to see the preferred conversion methods all on one chart.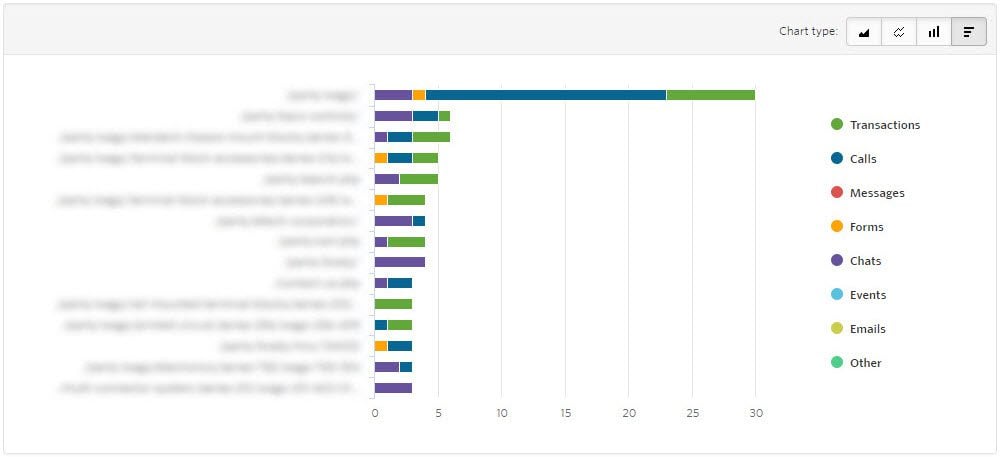 Leads by Lead Page
This report will tell you the end of the journey and where the actual conversion took place. Are they converting on a contact us page, or on the actual information page. Many conversion rate insights have been gleaned from this data. Improve your conversion rate, and you instantly increase your value.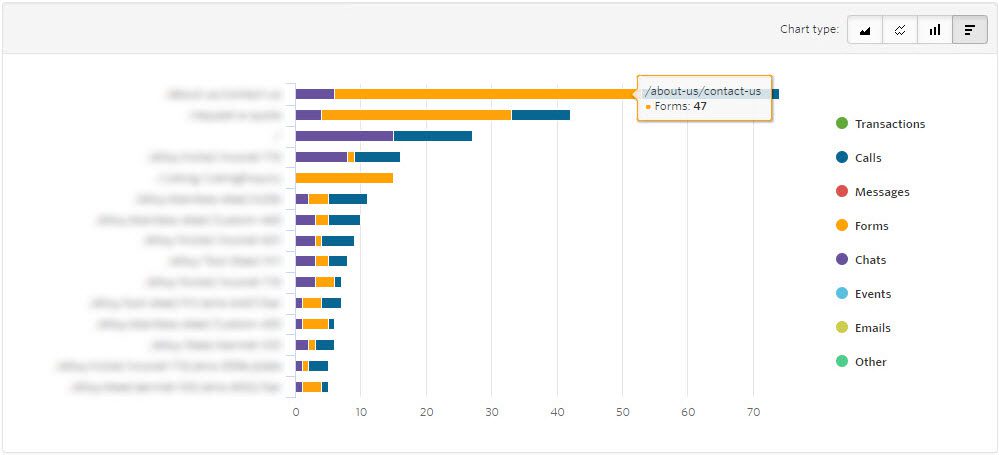 Leads by Day
Want to know what days of the week drive the most business? This is the report to do it.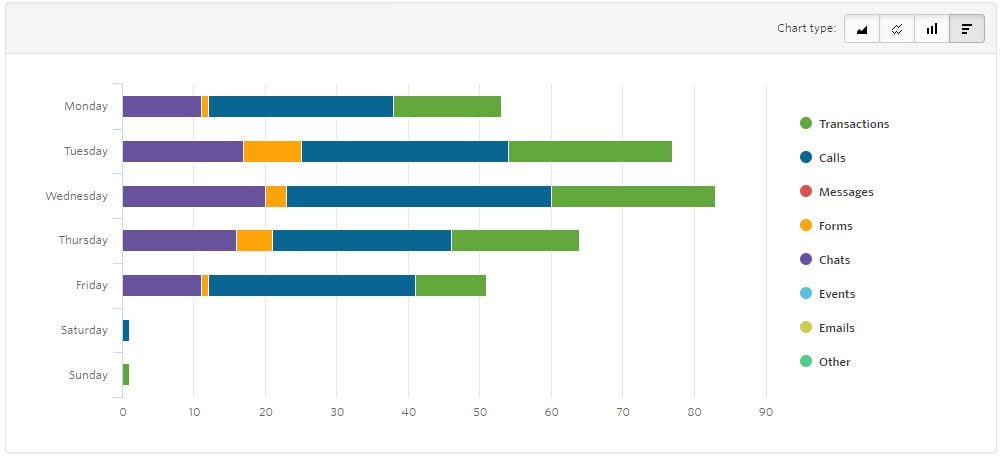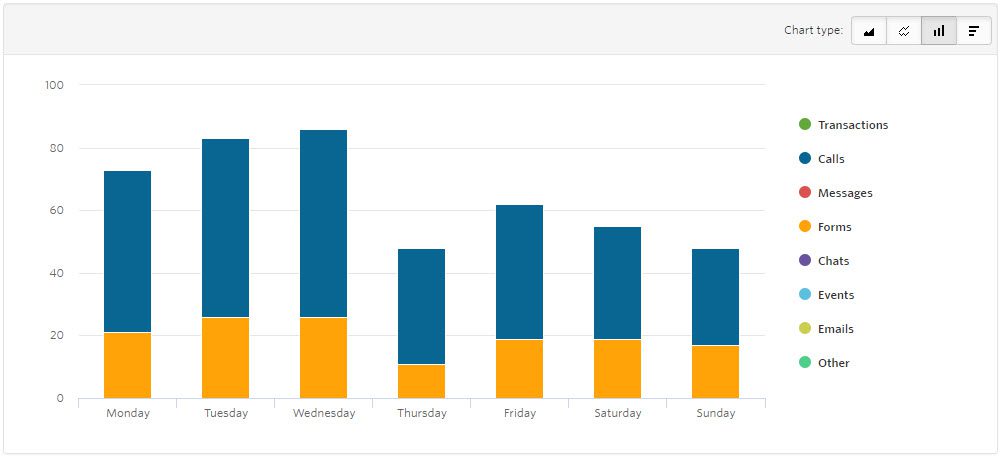 Call Reports
This is an interesting call report. The duration of a call is a good indicator of a leads quality. Below are 2 charts; the first showing the number of leads by duration grouping. The second report plots the leads that have been marked Quotable by duration grouping.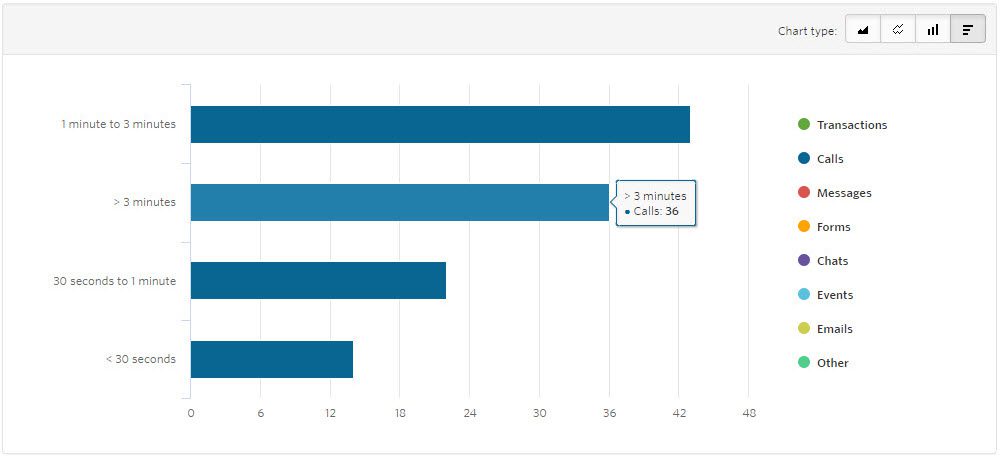 In this example, we can see the calls over 1 minute are more likely to be quotable leads. Calls between 1 minute and 3 minutes show 60% are quotable , where calls over 3 minutes 75% are quotable.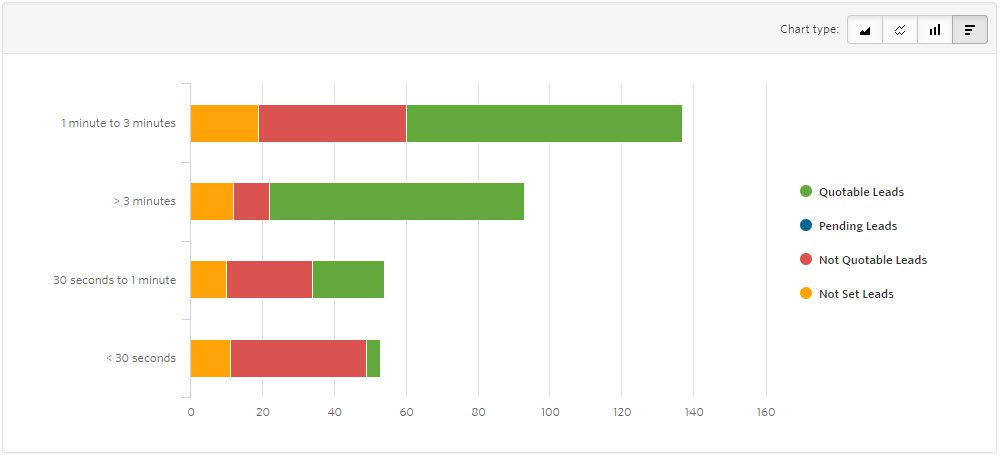 By Week Reports
This is one of my go to reports when trying to investigate drops or increases in leads. Plotting leads by week and by marketing source can uncover good and bad insights. These reports are invaluable anytime something goes wrong. Maybe a new competitor enters and starts out bidding you, or what if a form on your website stops working. Or, when you start capturing chat conversions and see how that influences conversions. This report allows you to see changes from week to week in an instant.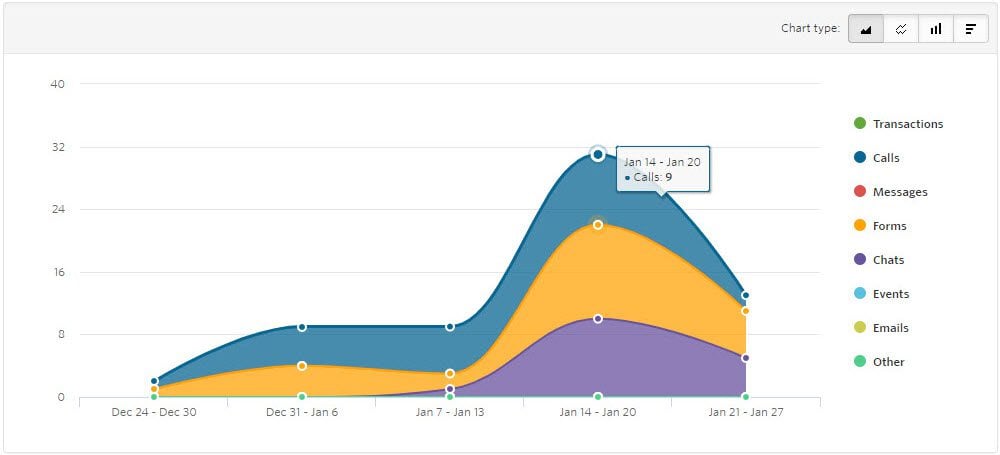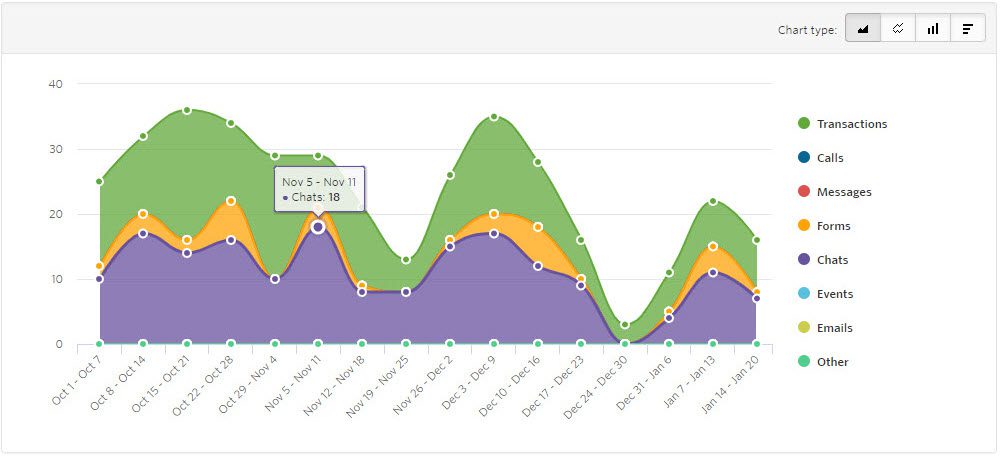 How can you use these reports?
You will find these reports under the Reporting menu alongside your previous reports and they are ready to be used. The more leads you capture, the richer the reports are. So, make sure you are capturing all your conversions from your websites.
If you need any assistance please reach out to our support team and we'll help track conversions and answer your reporting questions.
Beta Program: Report Builder and Dimension Grouping
We're also excited because these reports we have introduced were created using our brand new Report Builder. Each company has their own unique needs, and we made the decision to develop a report builder to accommodate individual requirements of each company.
The Report Builder will allow you to create just about any report you may need based on the data in your account.
We've been testing internally and before we unleash the power of your imagination on lead reporting to the whole world, we would like to give access to a few customers to take it for a spin.
If you would be interested in utilizing the Report Builder in a closed beta, with the expectation of giving us feedback as we finalize it for public access, login to your account and select the Report Builder link to fill in an application form.