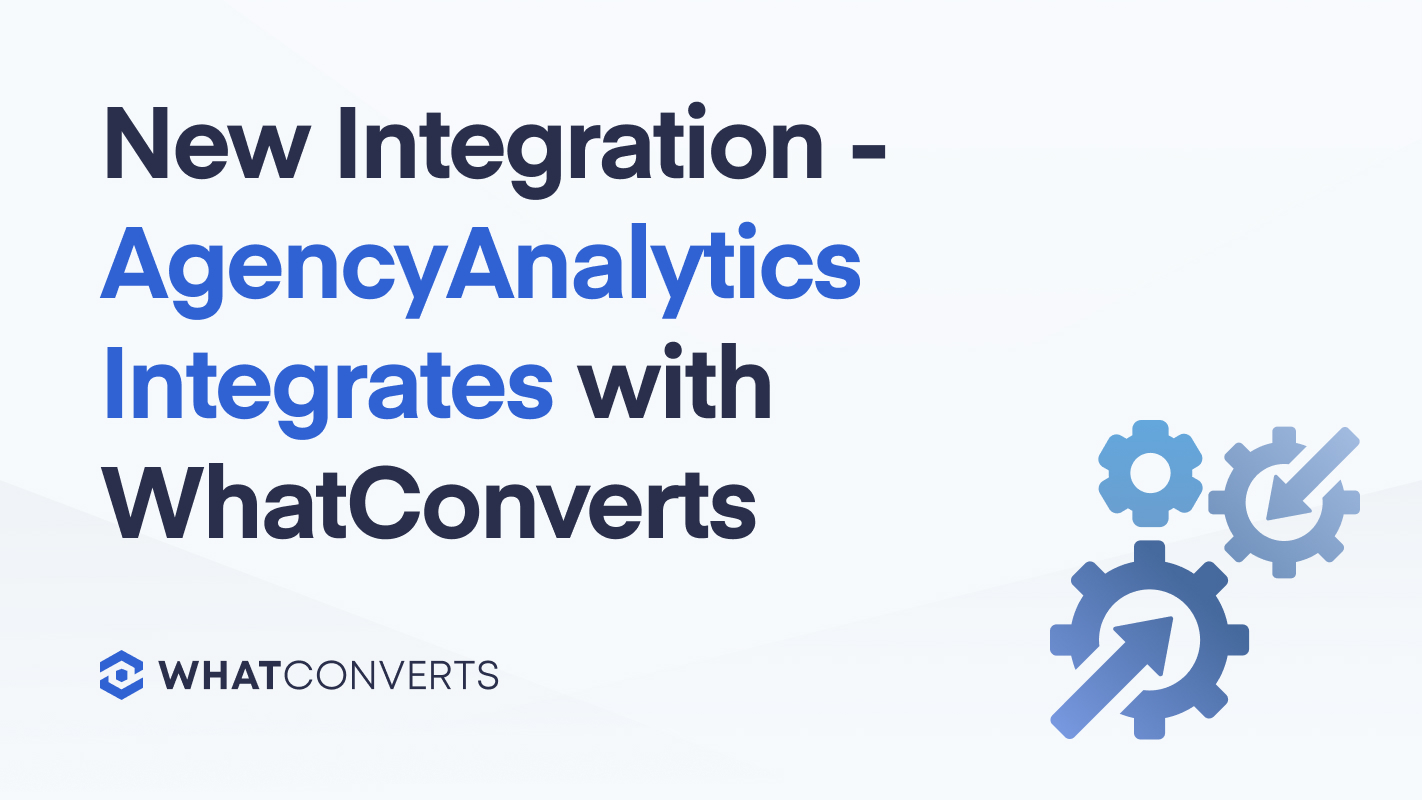 AgencyAnalytics announced this week that they have expanded their Call Tracking integrations to include WhatConverts.
If you're not familiar with AgencyAnalytics, they offer a "All-In-One Reporting Platform for Agencies".
A regular feature request from our agency customers is for additional reporting.  We're very happy that AgencyAnalytics has invested the time to integrate with WhatConverts, allowing our agency customers additional reporting for their clients.
Trever Clark of AgencyAnalytics wrote a great review on their blog about their new call tracking integrations including WhatConverts.  He said...
"WhatConverts is probably the most feature and data rich call tracking integration that we currently offer. In addition to call tracking, they also offer the ability to track web form submissions and transactions, which is unique amongst our call tracking integrations. Another unique item with WhatConverts is the option to tag each call with a "quote value" and/or "sales value".
We are very pleased that Clark highlighted some of our unique features:
Our data rich call tracking,
Our ability to tracking web form submissions and transactions,
Our ability to tag each call with a dollar quote or sales value.
The article gives you an excellent overview on the new call tracking integrations and illustrates how the data will look like inside AgencyAnalytics.