Agencies using AgencyAnalytics can integrate their information easily with WhatConverts.
Important: You MUST be using a Master Account API Key in WhatConverts to integrate with AgencyAnalytics.
1 Log in to AgencyAnalytics. Select the campaign you want to integrate with WhatConverts. On the left-hand side of the Campaign Dashboard, select "Integrations".

2Select "WhatConverts from the list of available integrations. Connect your new campaign to WhatConverts. Click "Connect New Account" and you be directed to a page asking for an API Token and API Secret.
3To get the API Token and API Secret, log in to your WhatConverts dashboard. Under the Master Account menu, click "Integrations". Select "API Keys". Click "+ Add API Key".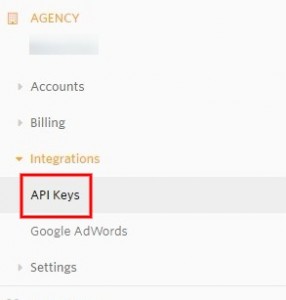 4Copy and paste the API Token and API Secret generated by WhatConverts in Agency Analytics and click "Save".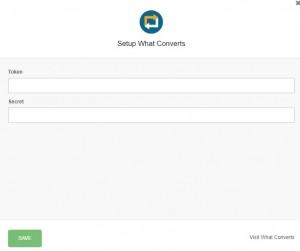 5When your accounts populate, you can now correlate the account to the campaign you have selected in Agency Analytics. Select the radio button next to the account from WhatConverts and click "Save". Your WhatConverts data will populate into your Agency Analytics campaign.