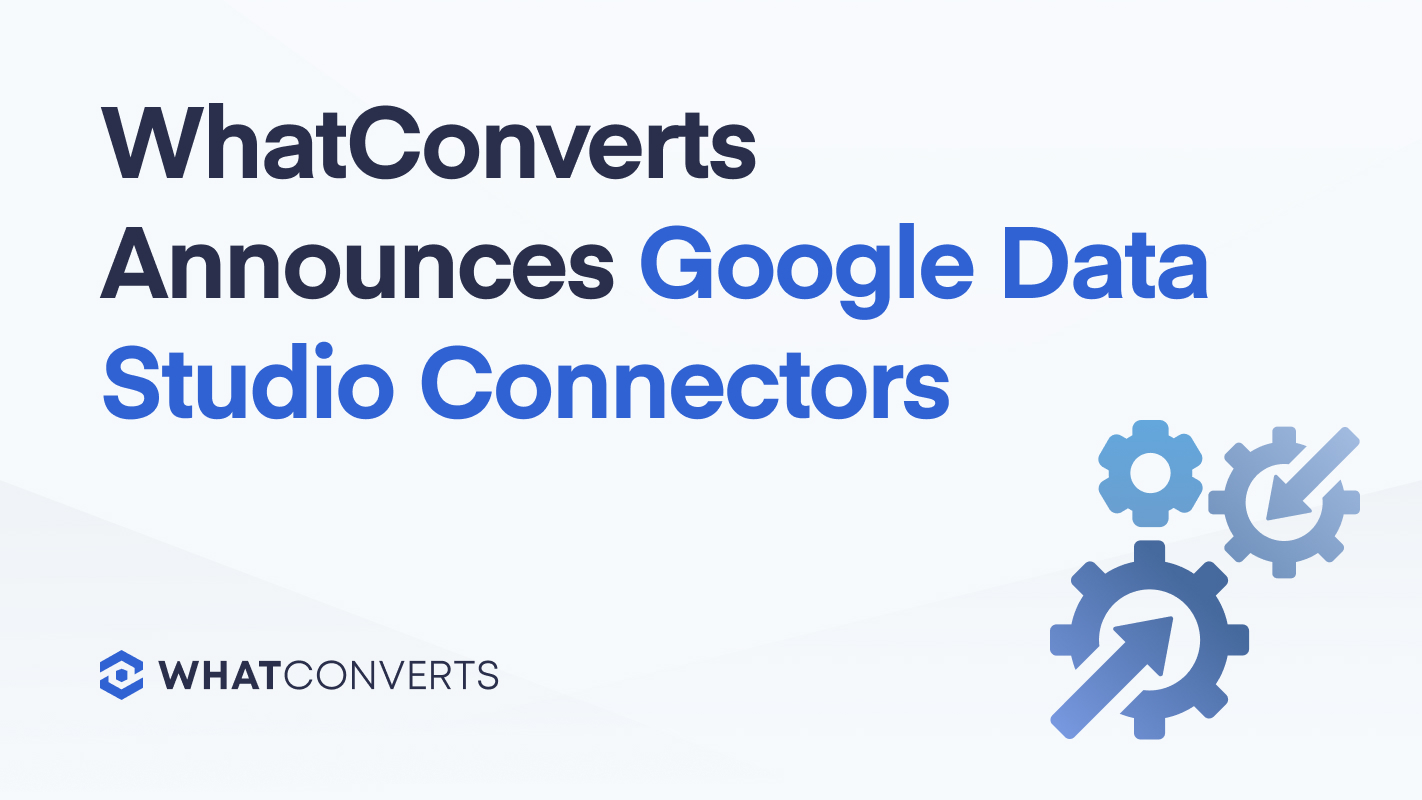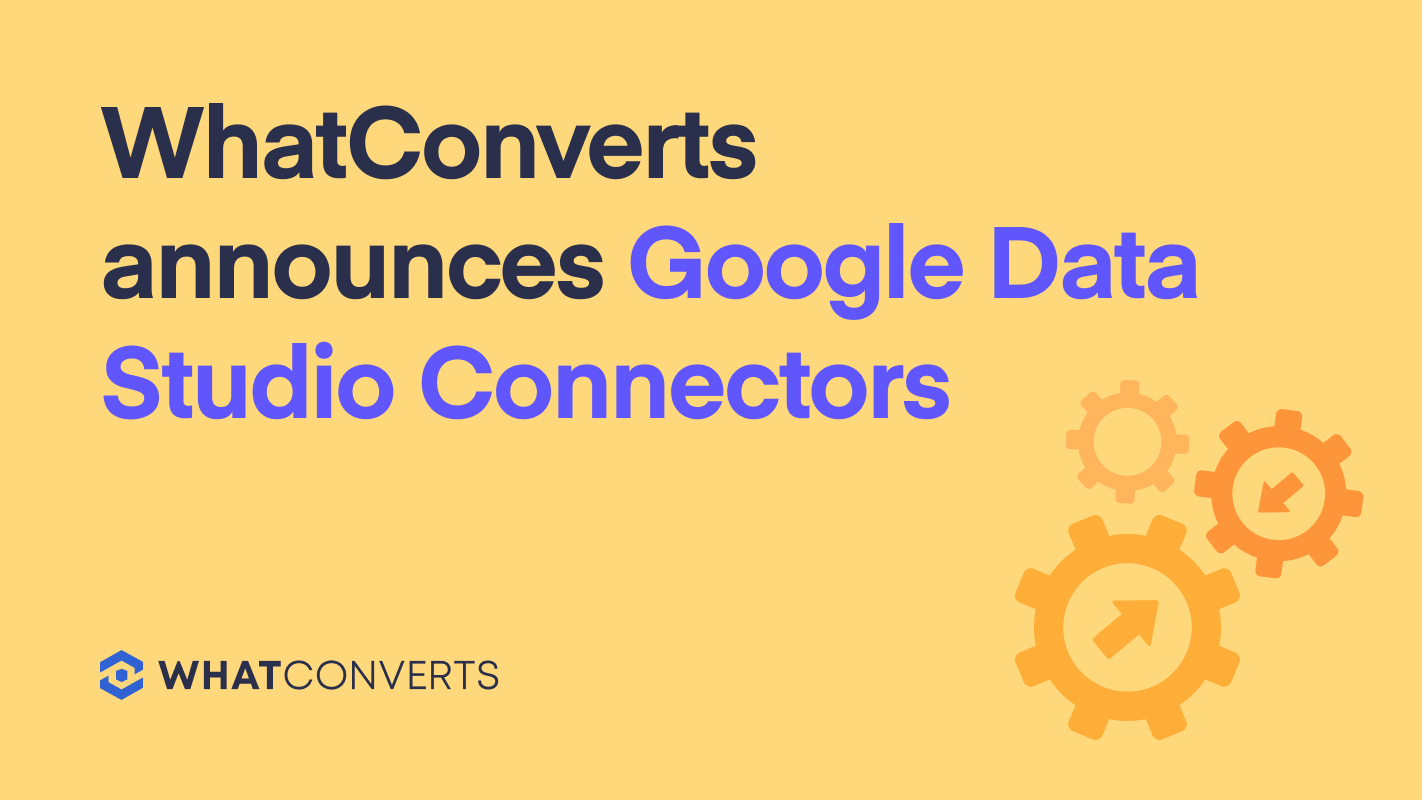 Capturing marketing data is step one in the journey towards marketing clarity.
Once you have data, you'll want to show it off, gain insights and communicate campaign results. That's why we're introducing WhatConverts Google Data Studio connectors. If you have a lot of marketing data, you need a reporting platform that can visualize, quantity and dig up insights.
WhatConverts provides a custom report builder that turns marketing and lead data into clear reports with actionable insights. It's powerful, but a shift has happened in the advertising and marketing world; with so many moving parts, data has exploded and companies need several tools to make sense of campaigns.
Enter, Google Data Studio. This tool allows marketers to visualize data from hundreds of data sources through easy to use connectors. WhatConverts now offers a Google Data Studio connector that allow users to incorporate WhatConverts data into Google Data Studio Reports.
Below is a simple summary report we've created as a template. However, all data available in WhatConverts is available in the Google Data Studio connectors. That means users can report any data from WhatConverts into Google Data Studio.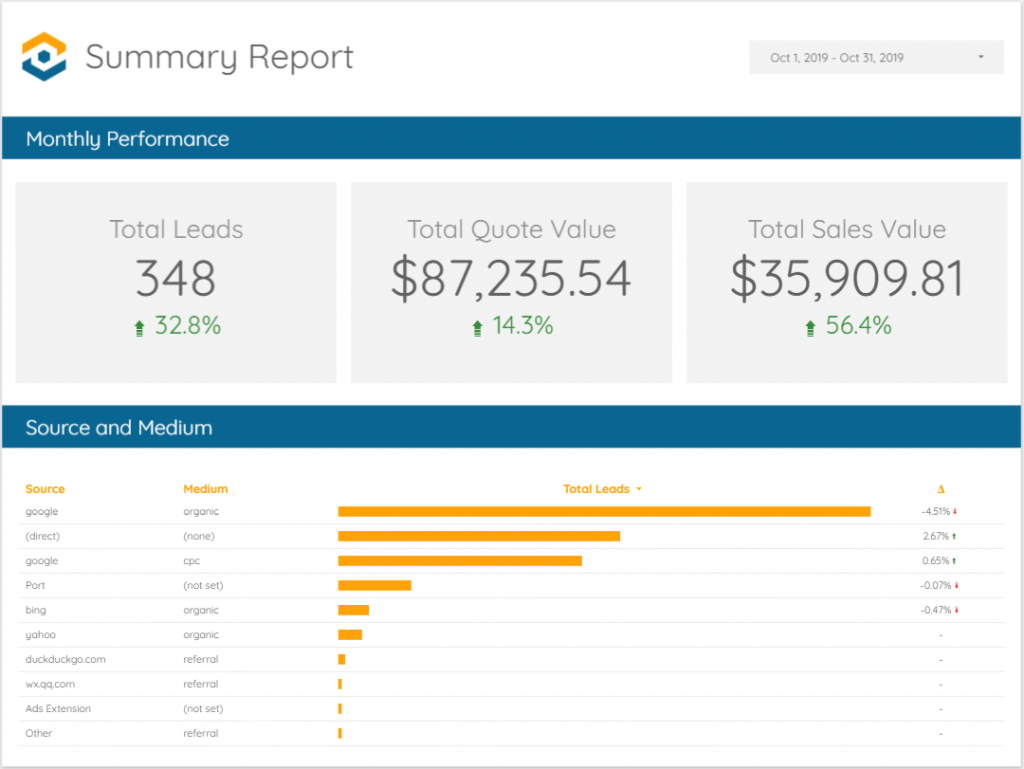 Why Use Google Data Studio Connectors?
WhatConverts already integrates with several reporting platforms, including AgencyAnalytics, which we highly recommend.  Reporting software that's specifically built for agencies is easier to use, easier to implement and covers most marketing and search engine reporting needs.
Getting started with Google Data Studio is easy if you want a standard marketing report, but with increased customization comes increased complexity. There is a learning curve. It's not a huge hurdle, but does require a time commitment to understand and configure.
So, why use Google Data Studio for your reporting?
Data Sources: This is a big one. Using Google Data Studio gives you access to hundreds of data sources that can be pulled in and configured. See Google Data Studio Partner Connectors
Combine Data: Blend two data sources into one report. Create a report using both Google Ads and WhatConverts Data.
Customization: There are endless options available to build reports from data sources, chart types, tables, etc.
Templates: Use previously configured reports and plug-in your data. Google Data Studio Report Templates
Shareability: If you use Google Drive, you'll love Google Data Studio. Reports are built as Google Drive docs with the same shareability.
Google Compatibility: It's possible to use Google sheets as a data source.
Google Data Studio Sample Reports
Do You Use Google Data Studio Reports?
We would love to hear from you! Send us your creations, -- we want to see what you've been able to come up with.
Also, please send us feedback and recommendations regarding the WhatConverts Google Data Studio connector.