Quickly optimize PPC campaigns
WhatConverts shows you which campaigns and keywords drive conversions, providing the data to optimize your pay per click efforts.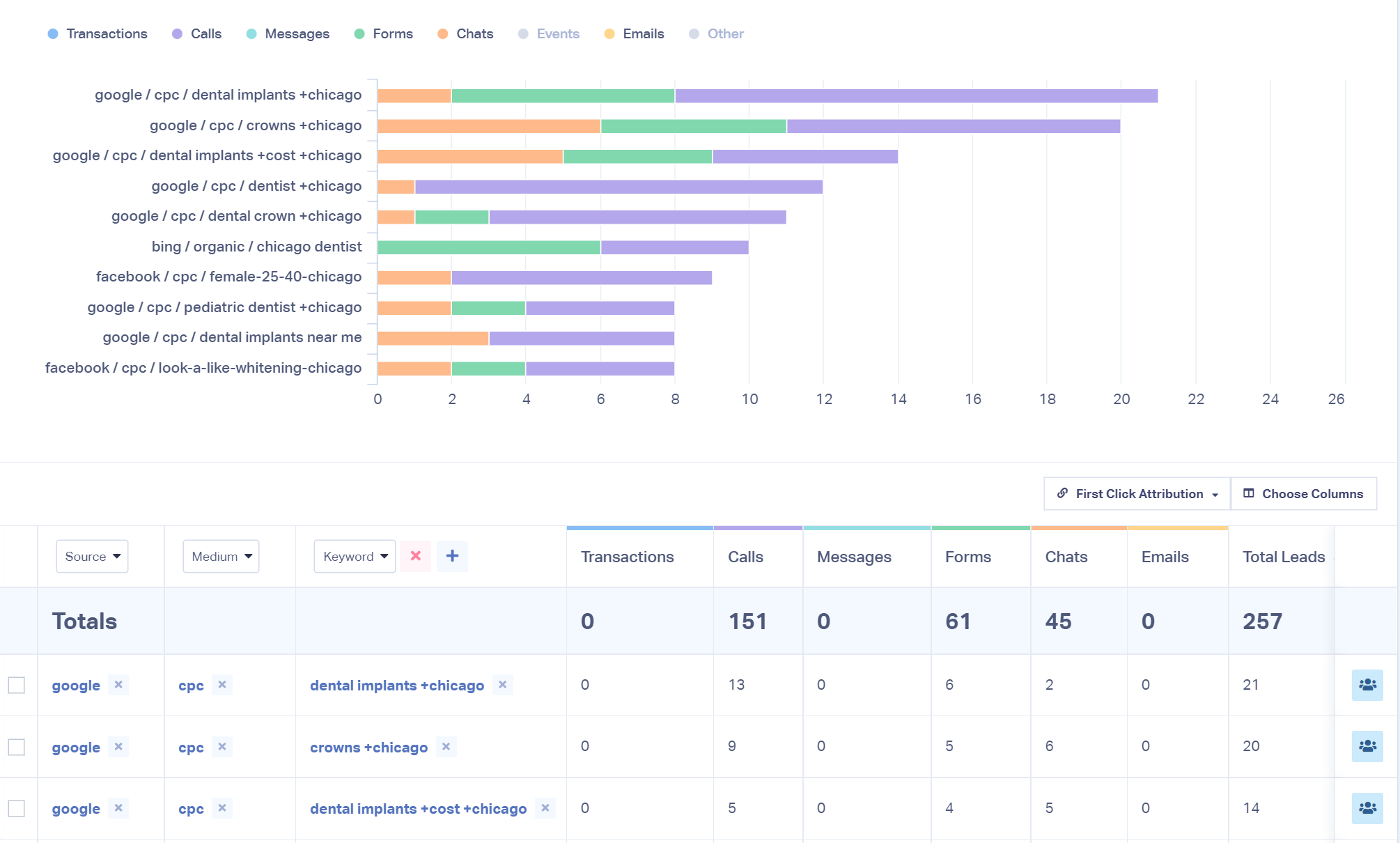 Having the ability to visualize your leads by campaign and keyword allows you to see your qualified leads and see the campaigns and keywords that are giving your business the best return on investment. It also lets you you see which keywords you can reduce the bids on, or stop bidding on if they are not bringing in qualified leads.
Are you looking for more leads from calls than form submissions? Our Leads by Keyword report allows you to see how many calls, form submissions, chats, events and transactions were attributed to each, individual keyword.
Don't miss a beat with your lead tracking. Get WhatConverts today with a 14 Day Free Trial and start knowing what marketing works.