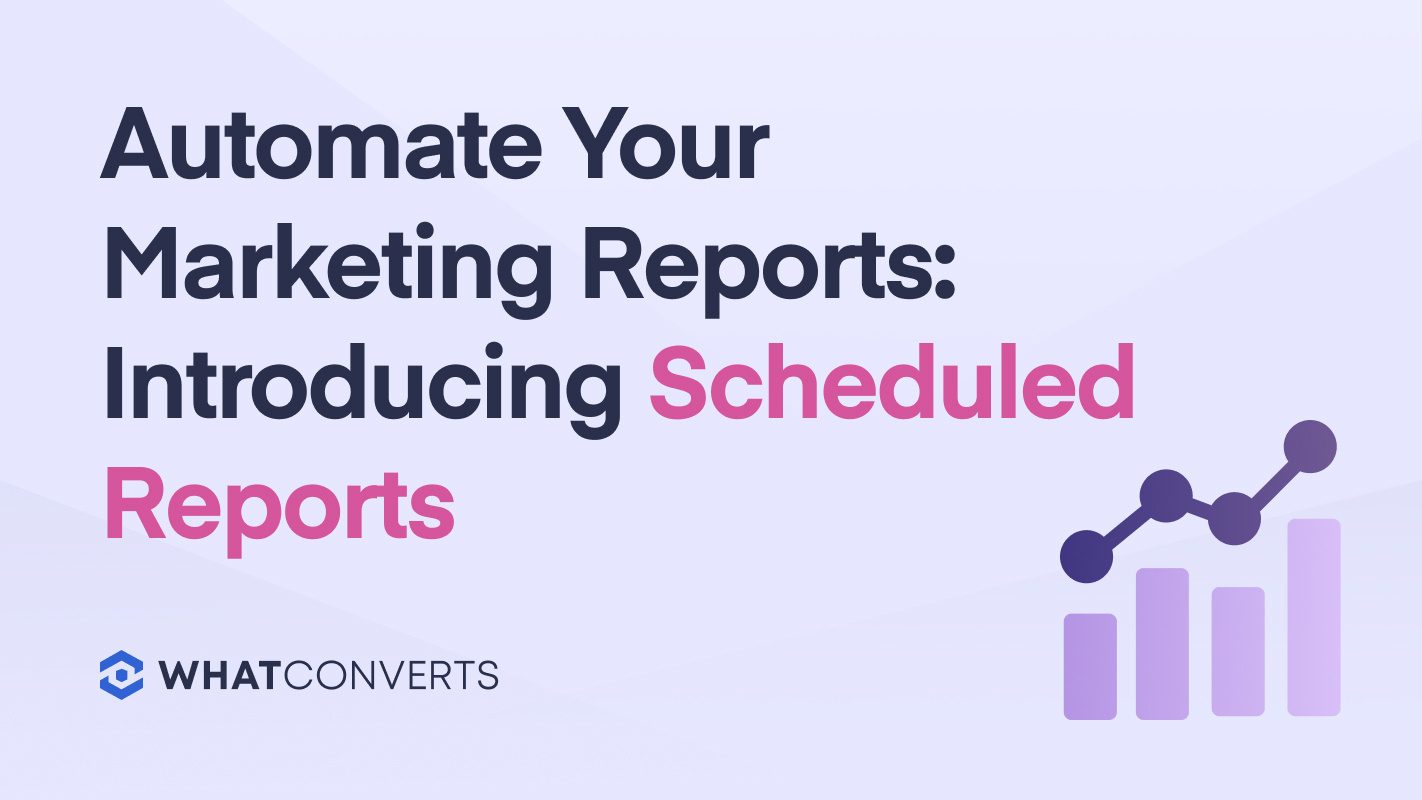 We're all busy, and things don't seem to be slowing down. If you do find free time, you probably don't want to spend it creating and sending out marketing reports.
While scheduled reports are nothing new for the marketing industry, this has been a common feature request for WhatConverts and we're thrilled to introduce our automated lead reports.
Why Schedule My Marketing Reporting?
Marketers enjoy marketing. Client reporting, not so much. However, clients pay the bills and they're more likely to keep paying if they see marketing ROI from your agency. For too long, marketers have abused client inboxes with automated reports featuring every metric under the sun; all crammed into a downloadable PDF. As a result, most clients now see too many reports that have too little value. To capture client's attention increase client retention, marketers must reverse course by providing simpler reports when measuring marketing campaigns and clearly show what marketing channels are working.
What Kind of Reports Should I Schedule?
This one is easy. Just think about what report your client, boss or sales team would find valuable and actionable.
*note* All WhatConverts reports make the actual lead data available in one click, so you can see and verify each lead that makes up the lead tracking data in the report.
Standard Reports
1Summary Report. This report is already sent monthly. Now, you can choose to receive it daily, weekly or monthly. The Summary Report provides a quick summary of the your marketing effectiveness. It's solid information in 30 seconds or less.
2Leads by Source. sample
This report shows what marketing channels delivered your leads and segments leads by conversion type.
3Leads by Keyword. sample
This report shows the which keywords deliver your leads.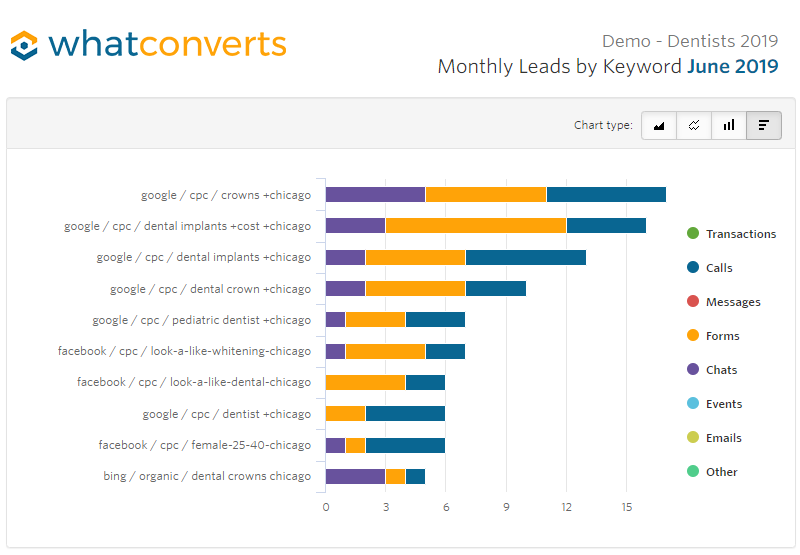 4Leads by Landing Page. sample
This report shows the which landing pages deliver your leads.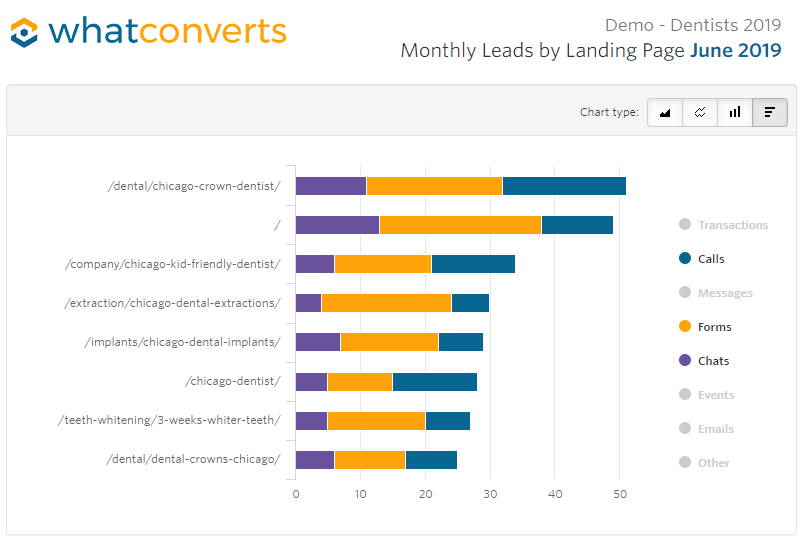 Custom Reports
Create and schedule custom reports that are specific to your business needs, such as:
What keywords generate leads and for what products?
Show me which products are requested the most.
Show me a list of new customers from yesterday.
What landing pages delivered the most sales last week?
List new leads that have not yet become customers.
What appointments were booked and what were the keywords?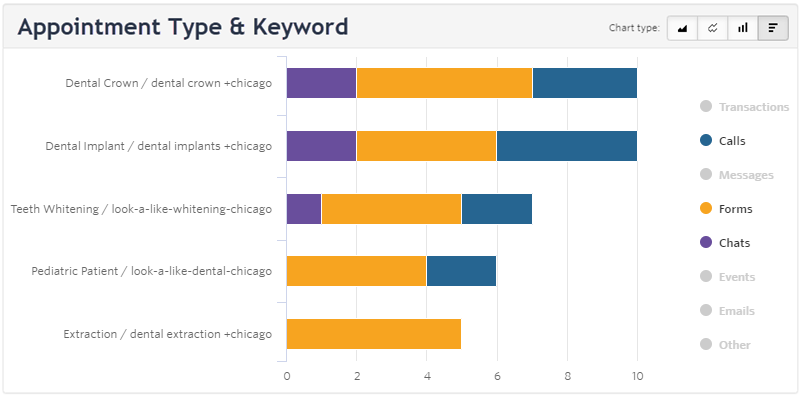 The Report Builder gives you the ability to create custom reports. Once you save your custom reports, you can schedule them to be sent out.
How To Schedule Client Reporting:
The scheduled report is an extension of our Report Builder. As you begin to use our Report Builder to build custom reports that reveal specific insights, you'll  see why we're so excited to give you the ability to schedule these custom reports daily, weekly or monthly.
Below is a list of scheduled reports that can be accessed under the 'Reports > Scheduled Reports' menu.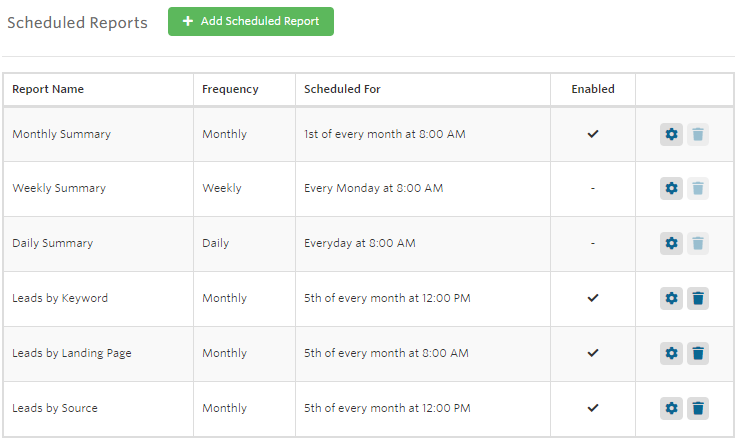 Schedule a New Report
Click the 'Add Scheduled Report' button and select the options and who should receive the report.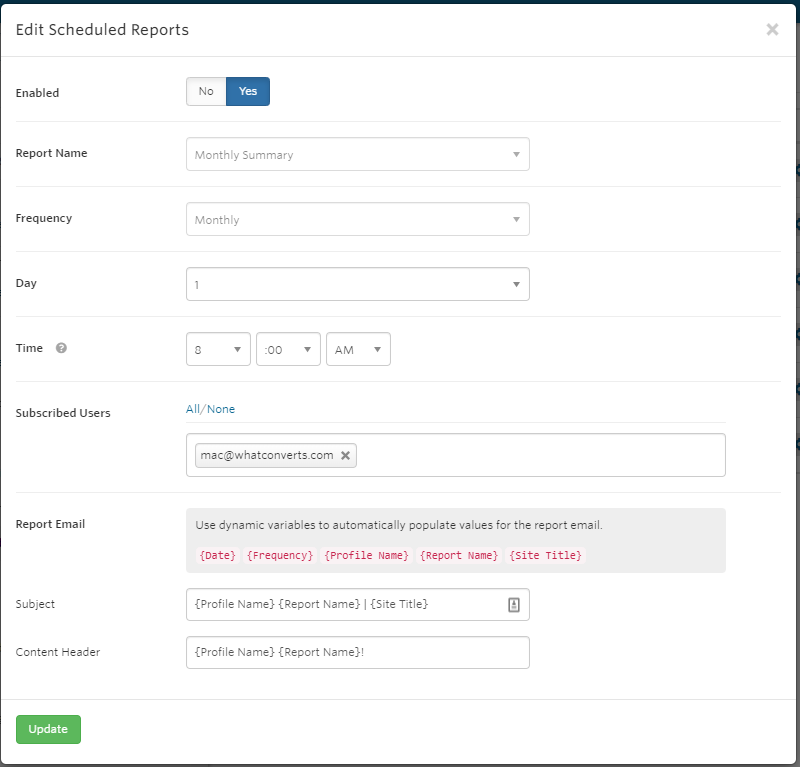 Can You Brand or White Label the Reports?
Absolutely. If you have white-labeled your agency plan, the scheduled reports will be branded to your white label branding.
We heard you asking for scheduled reports, and we're glad you did. Now, every one of your customized WhatConverts lead capture reports can be scheduled and automated. We're happy, you're happy, and clients will be happy to see simplified reports on a regular basis.
Click here to learn a little more about the Report Builder tool.