Bing Ads makes is simple to pass your keyword data to WhatConverts by simply turning on auto-tagging and automatically adding UTM tags to your destination URLs.
Enable Auto-Tagging and Adding UTM Tags to Destination URLs in Bing Ads
1Sign into your Bing Ads account.
2In the top right corner, click the "gear" icon next to your email address. Select "Accounts & Billing".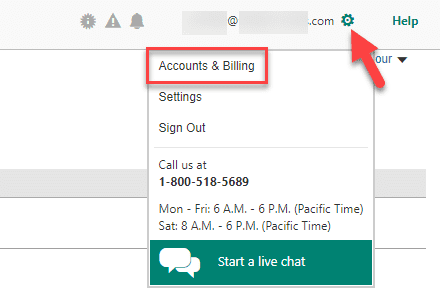 3Next to Account click the "pencil" icon.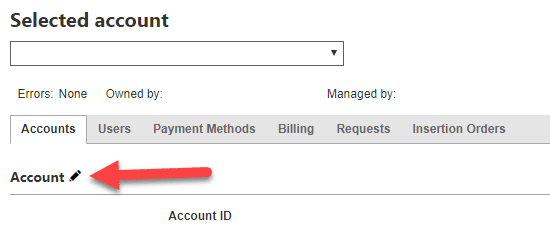 4Under Auto-tagging click the "check box" next to Add UTM tags to my destination URLs.
If you do not have any UTM parameters set previously in your Bing Ads account, select "Replace all existing tags".
If you have custom UTM parameters set in your Bing Ads account and you wish to pass those parameters to WhatConverts, select "Keep my existing tags and add any that are missing".

Click "Save".