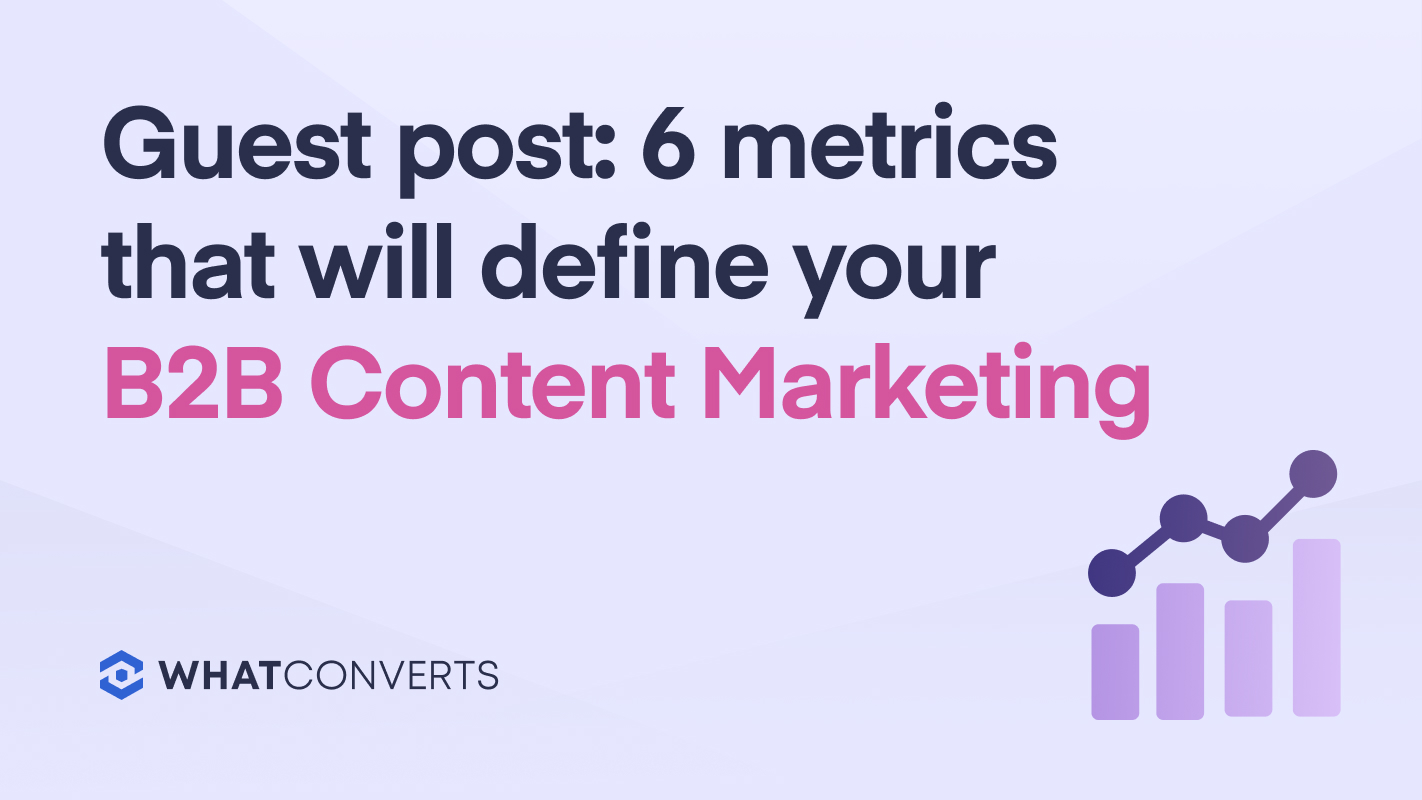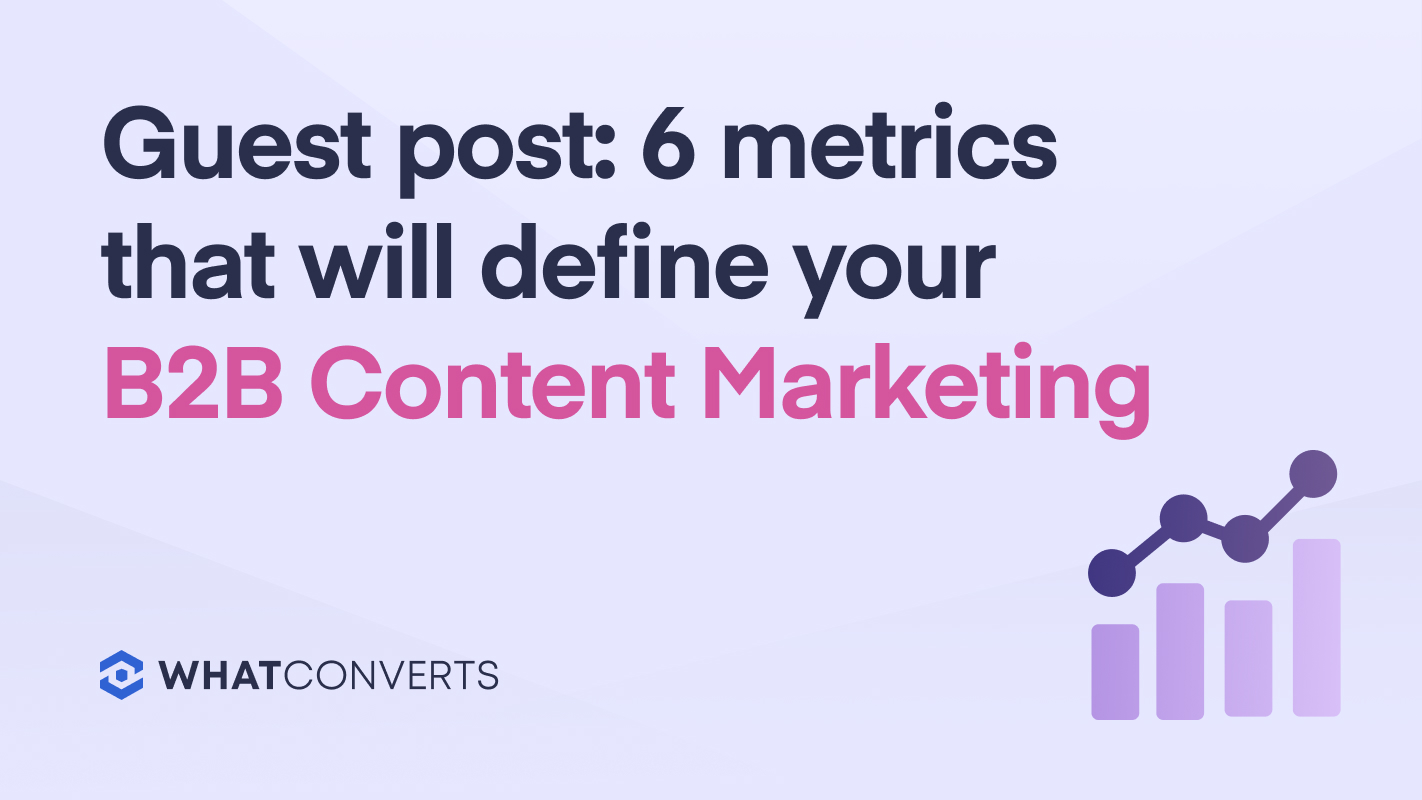 This is a guest article from G2 Content Marketing Associate Piper Thomson, who writes about how people form systems of knowledge in the digital age.
B2B content marketing has been around for decades, but the advent of the digital revolution has caused the craft to gain an unprecedented level of effectiveness and reach. Now that everyone is doing content marketing you need to make sure you've developed a coherent strategy that uses your own business data to indicate success.
When it comes to content marketing, success can mean an increase in sales, customer loyalty, and your brand's overall presence. It's imperative to understand which metrics will transfer into success and, ultimately, a more profitable sales pipeline.
The metrics that matter in B2B content marketing
No matter how trendy the marketing strategy, understanding the crucial data and tracking the right metrics will make learning and deploying your content marketing strategy worthwhile.
There's a lot of data available these days, yet not all forms of it will be useful to your broader project of creating a durable content engine to boost your brand. Beware of data that only tells part of the story or is based on erroneous baseline assumptions; these vanity metrics are only good for impressing people who don't know the first thing about B2B content marketing.
Traffic
Perhaps the most important baseline from which to formulate your content marketing strategy, traffic is the lifeblood of any successful website or blog. Broadly speaking, this metric refers to the number of overall visits your website gets over a period of time (week, month, year, etc). This is an important piece of data insofar is it signifies the raw number of people who have laid eyes on your website.
One thing to note is that the raw data surrounding traffic is prone to high levels of fluctuation over short periods of time. Holidays, large public events, and other disruptions to the normal day-to-day can cause traffic spike or drop. To get an accurate picture of how your traffic is performing, you will need to analyze the trends (both upward and downward) that emerge when looking at your website traffic over several months.
Organic traffic
Traffic comes in two forms, and tracking each type is important to gauge the overall effectiveness of your blog or website.
When traffic is "organic" it means that the views to your web page come directly from a search engine (usually google) and found your page.
High organic traffic signifies that your page was deemed relevant and authoritative by the search engine. This isn't something you can influence directly, rather, it manifests as the confluence of several disparate yet interconnected elements of your content. On-page SEO is the process by which this is influenced, involving the targeting of keywords that are representative of the broad queries inputted by the general public surrounding a particular topic.  Deciding whether to focus on SEO or PPC is dependent on your brand's goals, but SEO can help you track your brand's visibility and produce sustained results.

When you've reached high numbers of sustained organic sessions, your content will start to be disseminated throughout the internet with no effort required on your part. While it can be hard to start from scratch with such practices, most marketing automation software will have modules to help you get started. SEO software can help you target specific keywords and traffic as you further your strategy.
Referral
In contrast to the strange magic that comprises organic traffic, referral or "direct" traffic is a far more straightforward concept. This form of page view comes from controllable, placed sources such as advertisements, sessions tracked through your social media suites or links to your web pages in other places on the internet.
Referral traffic is usually much easier to gain than organic traffic and can be strategically placed so it's more likely seen by your target audience.. On the other hand, getting referral traffic itself requires a coherent advertising strategy to figure out the best way to show off your content. Additionally, it costs money whereas organic traffic is free.
On-page behavior
Just getting people to your web page is a huge step in the right direction. Once they've found your content, however, your goal is to get them to stick around. Your content should create a curated journey for your customers, one that inevitably ends in front of your sales representatives.
Luckily, there is specific data you can track to see whether or not your web pages are performing this vital function for your business:
Bounce Rate
A page's "bounce rate", similar to an email bounce rate, refers to the number of users who found your page and left without going to another page on your website. High bounce-rates usually indicate a lack of compelling call to actions, confusing copy, and a poor audience targeting strategy.
Make sure you have a well built content strategy to link the content together into an experience that helps visitors find what they're looking for.
Time on Page
Time on page is a quick way to tell if people are actually reading your content, or quickly skimming and leaving.
This metric revolves around the idea of creating accurate user personas that your content can target. Before you even start writing, you need to make sure that you've developed an understanding of who you're writing for. What language does your audience use, what motivates them? Which needs can you fulfill? While the nature of the internet means you will always have some number of random people bouncing in and out of your content, a consistent time on page means that you've created something that actually matters to the people most likely to become customers.
Reading the numbers
At the end of the day, a holistic, well planned B2B content marketing initiative can be one of the surest drivers for sustainable growth for your organization. That's why it's so critical to make sure you're collecting data through your marketing analytics tool on accurate metrics for success; doing so will help your fledgling operation grow into a content powerhouse that can help your brand reach all the right people.