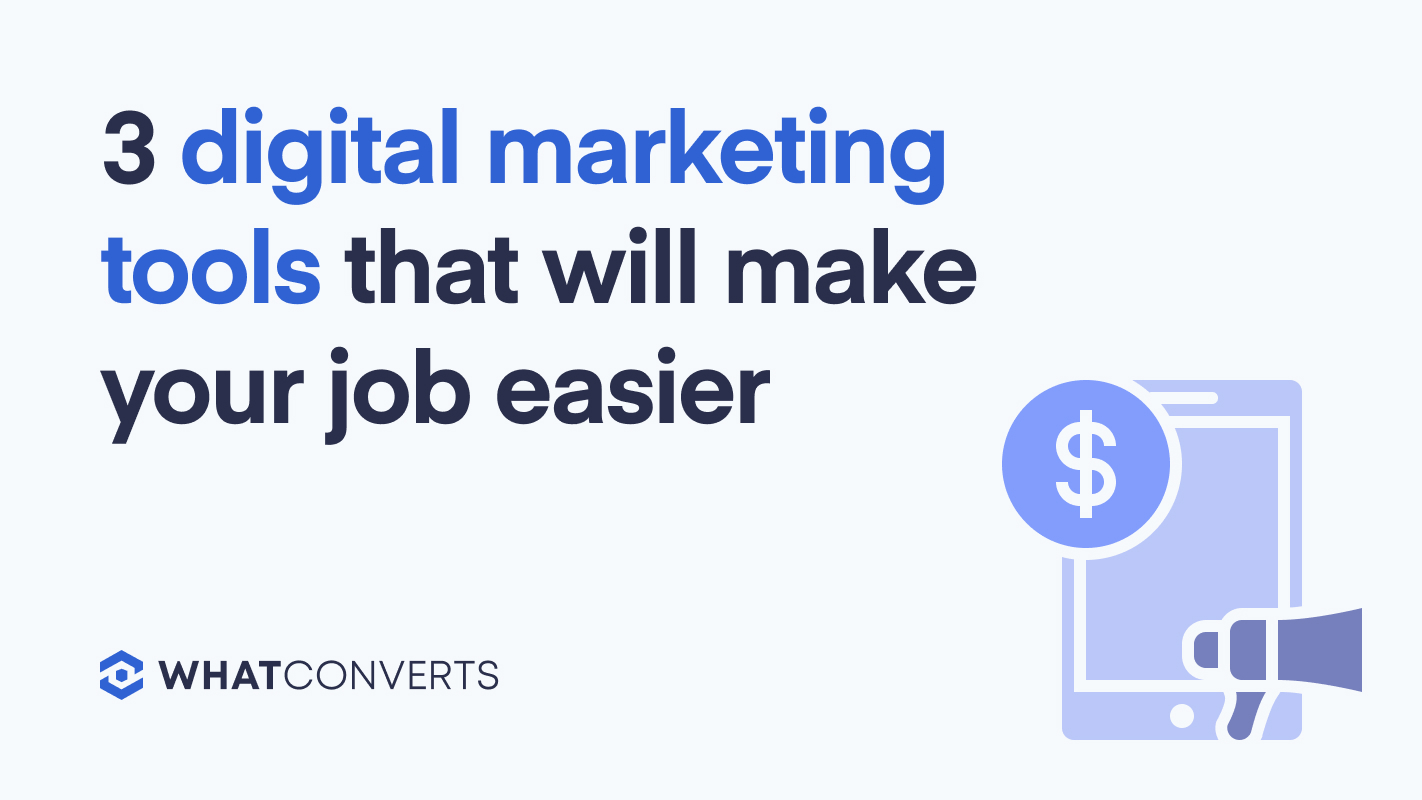 You're here because you want to be a better, more efficient marketer. Self-improvement is admirable, especially when self-improvement also helps grow your business. In 2020, your ability to do your job comes down to one thing; how well you can use the digital marketing tools around you.
We're going to talk about the three tools every marketer needs in their arsenal. Once you have these three tools, you can track your marketing results, calculate the return on investment (ROI) of each campaign and see what kind of marketing works. You might also get a post-it note of appreciation from your boss.
You want to become a better marketer, start here.
The First Digital Marketing Tools You Need: Lead Tracking Tools
You're reading a blog about being a more efficient marketer, so you're probably trying to fix marketing that isn't working. The thing is, you don't know what works and what doesn't until you start tracking data.
The fastest way to fix your marketing is to track every piece of data your marketing reels in.  Capture the results of your marketing, Whether you're dealing with clients at an agency or trying to convince your CEO to spend more on PPC campaigns, you need to convince people that you're right about your marketing.
Nobody will take your advice because you, "feel" like a campaign is working. You're not going to convince anyone to spend money because you "think" Google Ad campaigns drive better leads than Facebook Ads.
You can't guess; you have to track the marketing with a lead tracking tool.
Lead tracking tools tell you that a conversion happened — be it via phone call, form-fill or live chat. Lead tracking tools tell you which marketing campaign/channel delivered each lead. Finally, lead tracking tools should also show lead details; meaning contact info, device, IP address, location, and more.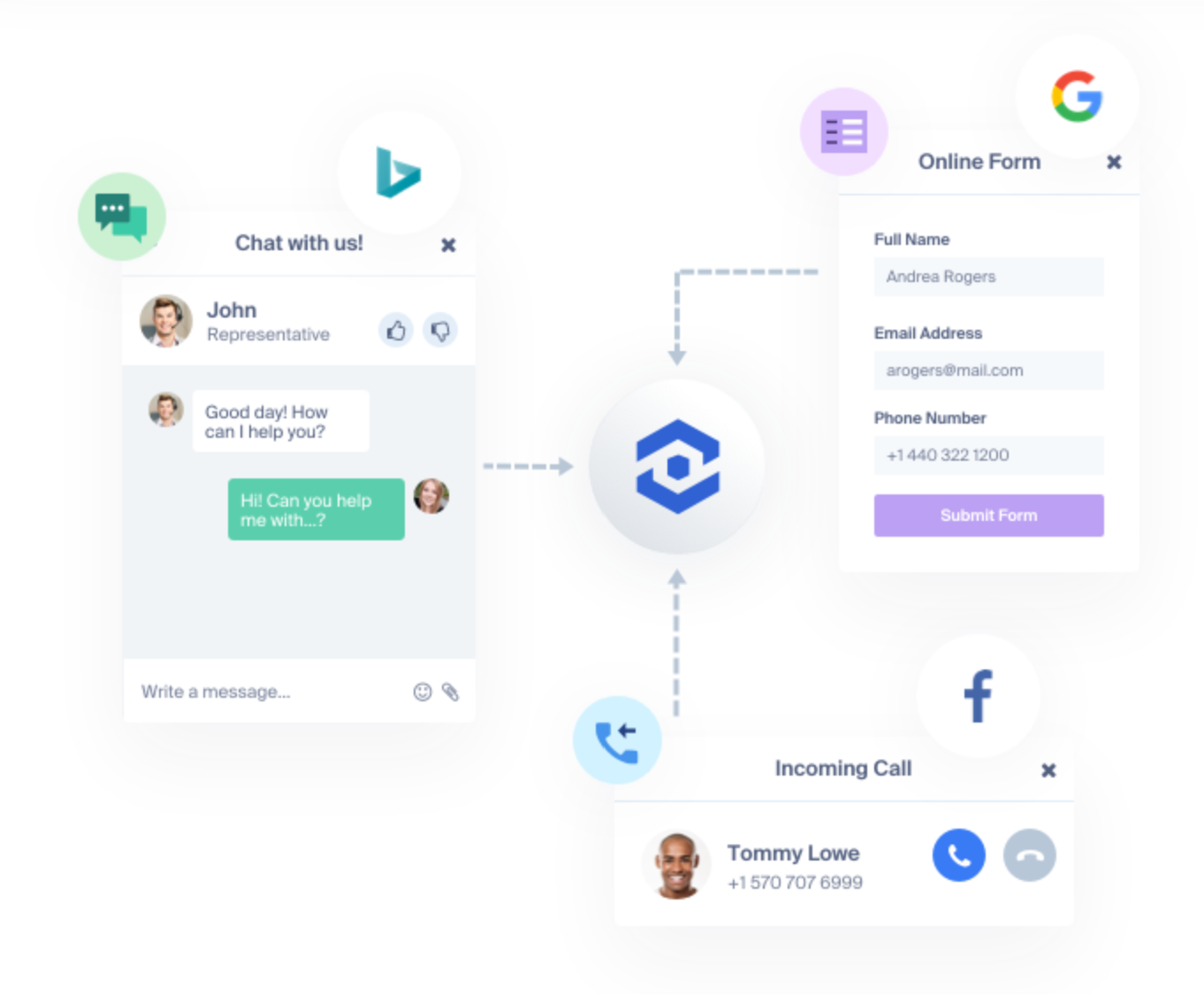 These tools allow you to capture the results of your marketing efforts, but only if they can capture complete information. Anything less, and you'll be making big decisions on incomplete marketing data. What you don't know might hurt you, especially if you don't know you don't know it.
That means it's not enough to just track form-fills. You've got to track phone calls and chats too, then put all the leads in one place where you can analyze them.
Here's an example:
Let's say you're able to track form-fills back to the marketing source, but not phone calls. You see that your Facebook Ad campaign generated 100 form-fills and your PPC campaign only generated 50 form-fills. Based on this information, you'd likely shift spend towards the Facebook Ads.
But what if the PPC ad also generated 200 phone calls? You weren't able to track calls, so you didn't know which marketing channel was responsible for these phone call leads. As a result, you ended up shifting spend towards the less successful campaign.
As a marketer, nothing is more dangerous than only having some of the information. It skews your perception of which marketing channels work, and that impacts your bottom line.
Next, Invest in Lead Management Tools
Once you set up a lead tracking tool, you'll be able to capture every lead that comes from your marketing efforts. The next thing is to figure out how you're going to get the most value out of that lead data. It's easy to get some value out of it; you simply use it to find out which marketing channels drive the most leads. That's the right idea, but it's surface level stuff.
To maximize the value of your leads, gather them all in one place, in one platform. There, you can sort, filter and organize them based on different parameters. You can assign potential sales value to the qualified leads and disqualify the leads that aren't likely to become sales.
After all, not all leads are created equal. Some are worth more than others, and smart marketers double down on the marketing channels responsible for those high-value leads.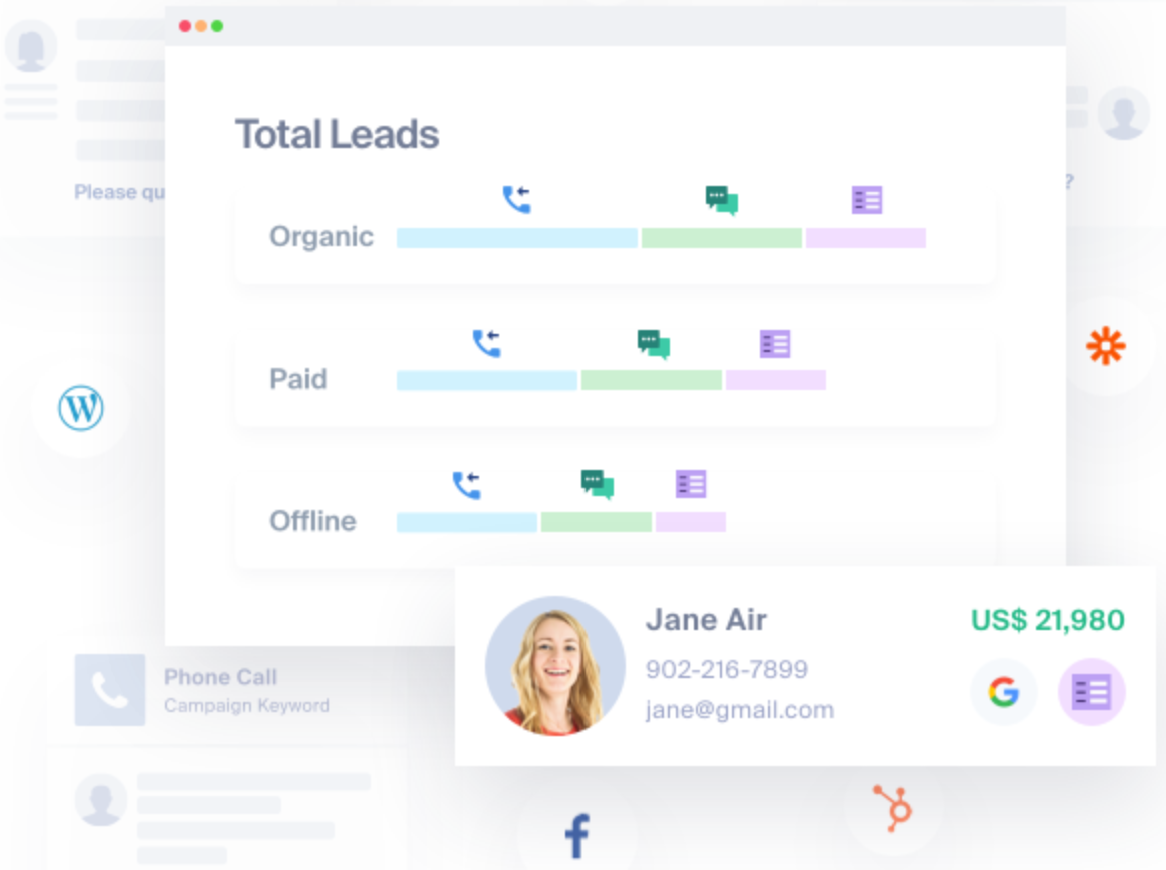 Much like leads, not all conversions are created equal. Some conversions aren't actually leads; they're people call your business to sell something, or people using your online chat to contact your support team. It's up to the marketing team to eliminate these false conversions from the lead data.
False conversions skew your marketing data, making it seem like some marketing campaigns are more effective than they are. As if that wasn't enough, false leads also waste salespeople's time unless you disqualify the lead before it gets to their CRM.
Being picky about your leads is a good way to gain the trust of your sales team. If you can show them you're only going to send your  them qualified leads, they can rest easy knowing they won't waste any time on bad leads.
Finally, Find a Lead Reporting Tool
You're well on your way to making your life easier as a marketer. You're capturing every lead that comes in through every possible conversion method. Then, you're organizing all that lead data, filtering it to find your most valuable leads and the marketing channel responsible. Now, you just need to make all that lead data make sense.
Lead reports helps you prove that your marketing efforts work — whether you need to prove that to clients, or convince your startup's CEO to increase your marketing budget.
On top of that, lead reports allow you to educate yourself; to become a better marker. If your marketing isn't working, reports reveal what went wrong. If it is working, reports will show you which marketing strategies are worth repeating.
Lead reporting tools are different than standard marketing reports. These digital marketing tools measure your marketing success based on the only metric that matters; leads.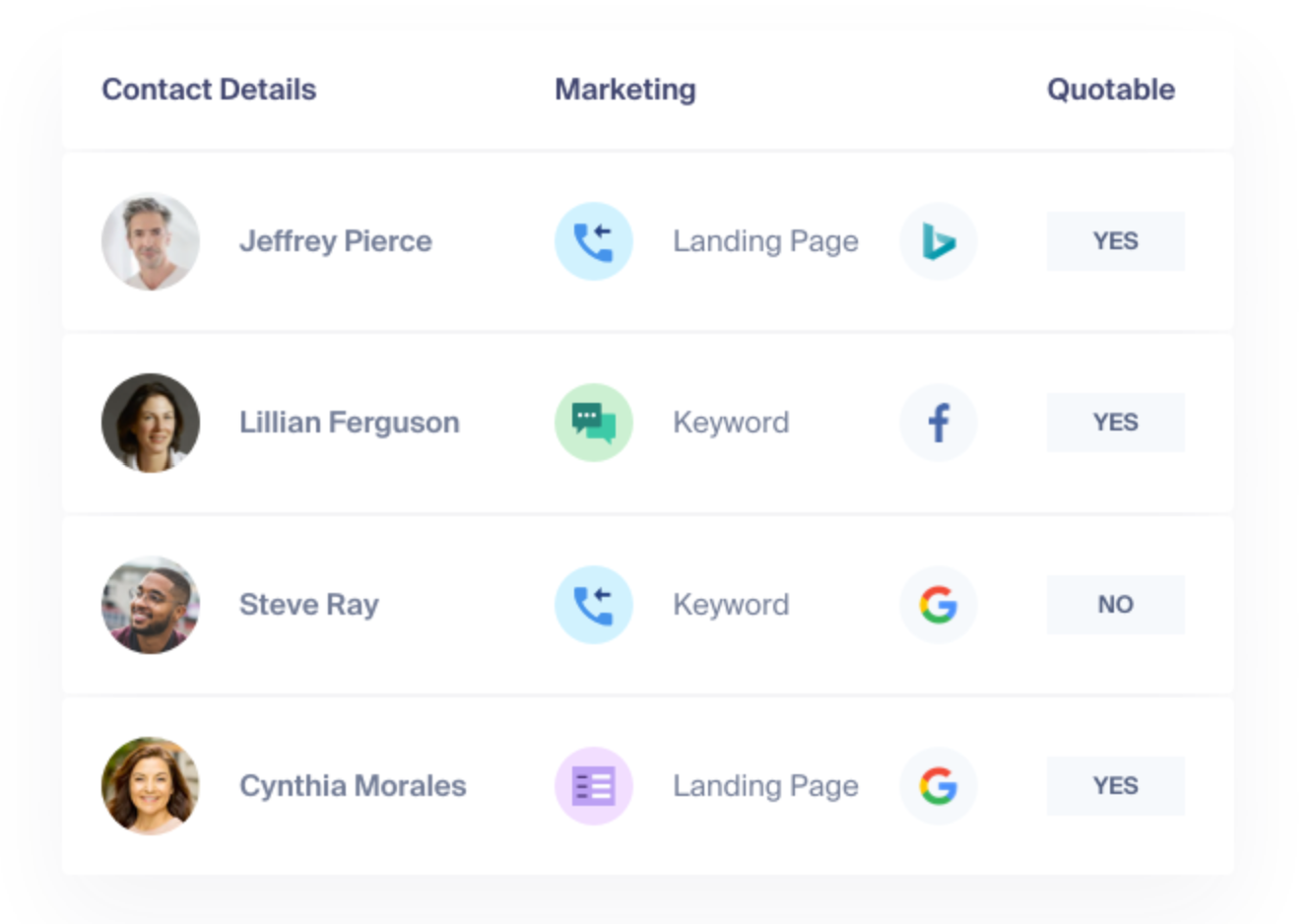 Leads impact a business' bottom-line more than any other marketing metric. Even non-marketers understand that. Salespeople, clients and board members can understand lead reports because they understand that leads are fuel for sales.
Unlike the reports you might pull from Google Analytics, lead reports don't show "vanity metrics" such as page views, impressions, bounce-rate, etc.  A detailed lead report shows qualified leads, the potential sales value of each lead, and the marketing channel that each lead came from. From there, you can customize other lead reports to see the exact ROI of each marketing campaign and answer any questions about the quality of the leads that your marketing brings in.
If you can prove to yourself and others that certain campaigns deliver better leads than others, you can quickly shift spend towards those campaigns and immediately realize better marketing ROI.
Those are the three digital marketing tools you need in order to make life easier as a marketer. They're all also features of WhatConverts. Using WhatConverts, you can track progress, identify what's working, eliminate the strategies that didn't pan out, and produce clear reports that show all that. Before you do anything though, you have to define what it means for your marketing to be "working."
For most businesses, marketing is working when it's generating qualified, high-value leads.