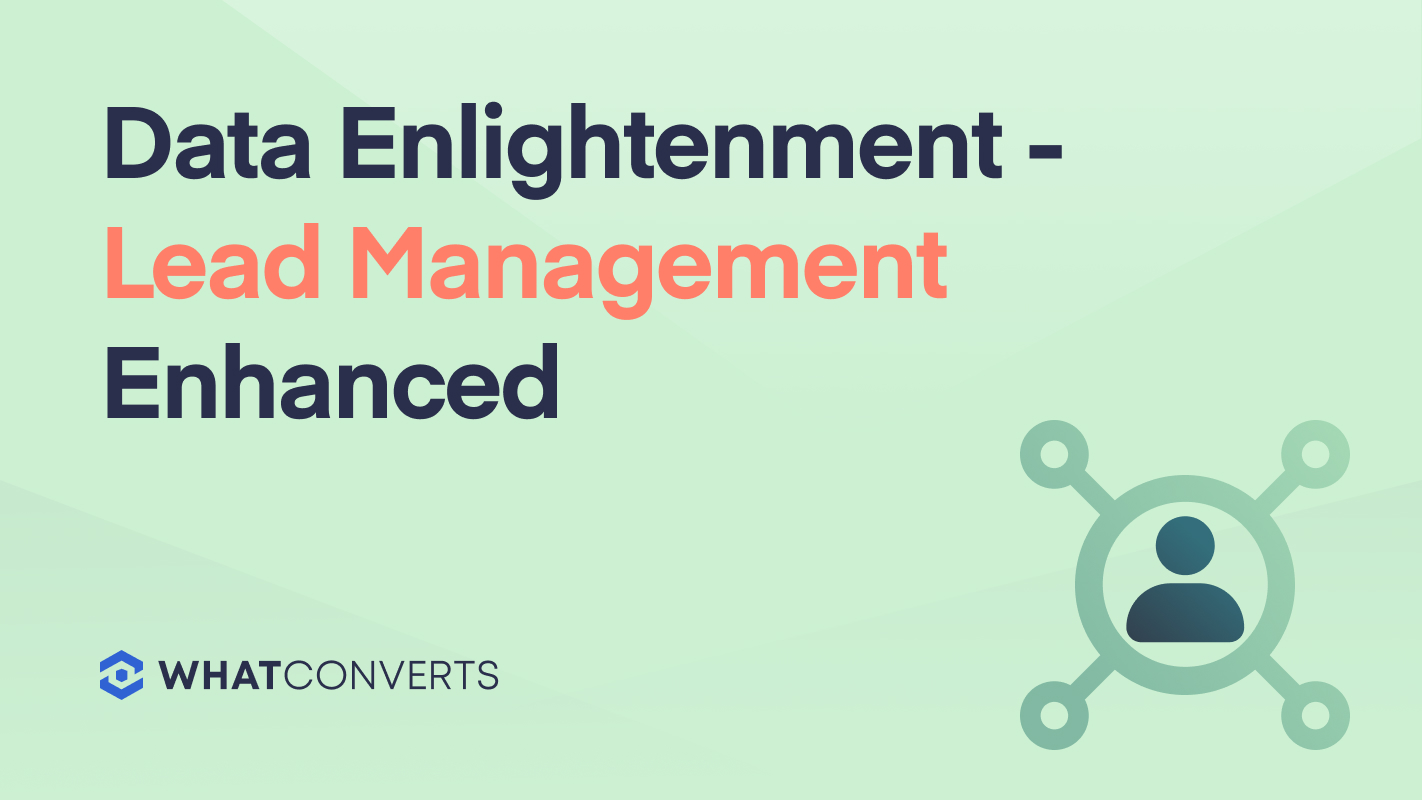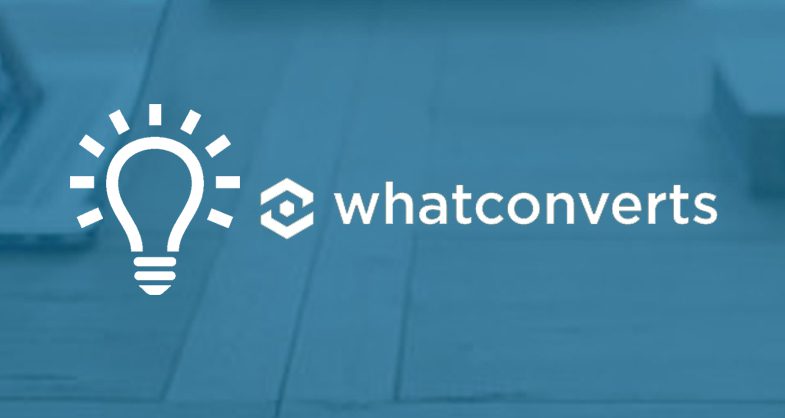 In our quest to help you see what marketing converts, we've rolled out additional features to manage your leads and gain insights into what marketing converts best.
Data without tools is aggravating, data with tools is enlightening!
In a nutshell, you now have the ability to choose what data columns to view, filter and sort. See the column selection options below.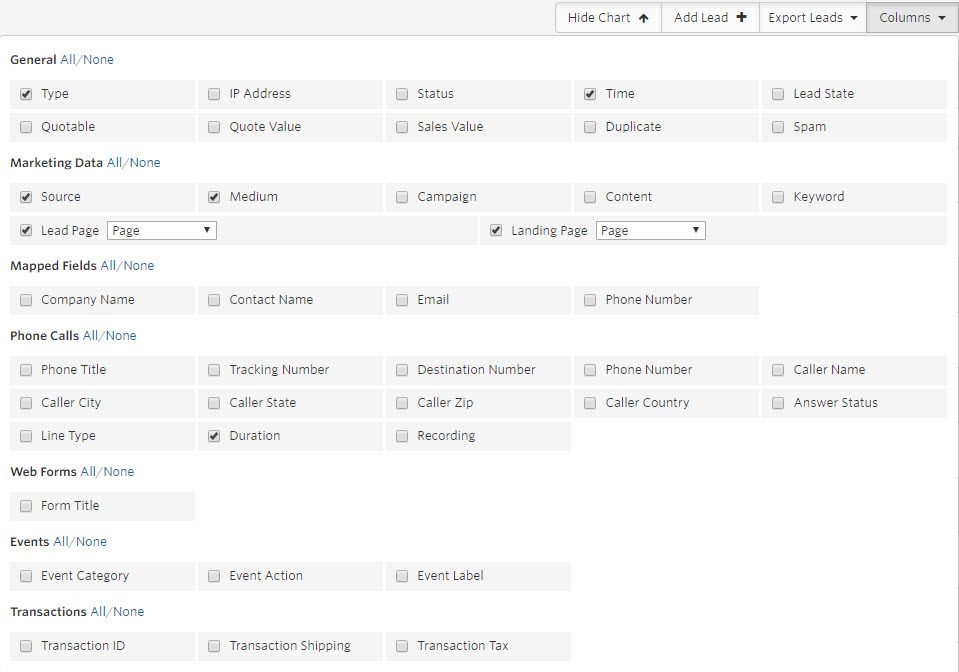 Let's look at some examples of how to uncover insights into what marketing, keywords, landing pages deliver the best leads.
What landing page generated the most leads?
Anyone in digital marketing misses the days of organic search traffic where Google told us what keywords brought visitors to our website. PPC gives us our keyword fix, but how do you get insights from organic traffic?
Knowing what landing page a visitor landed on from an organic search gives us an indication of the keyword or topic that brought them there in the first place. In Google Analytics, you can see how many visitors land on a particular page, but when you see 'How Many Leads' it tells a very different story.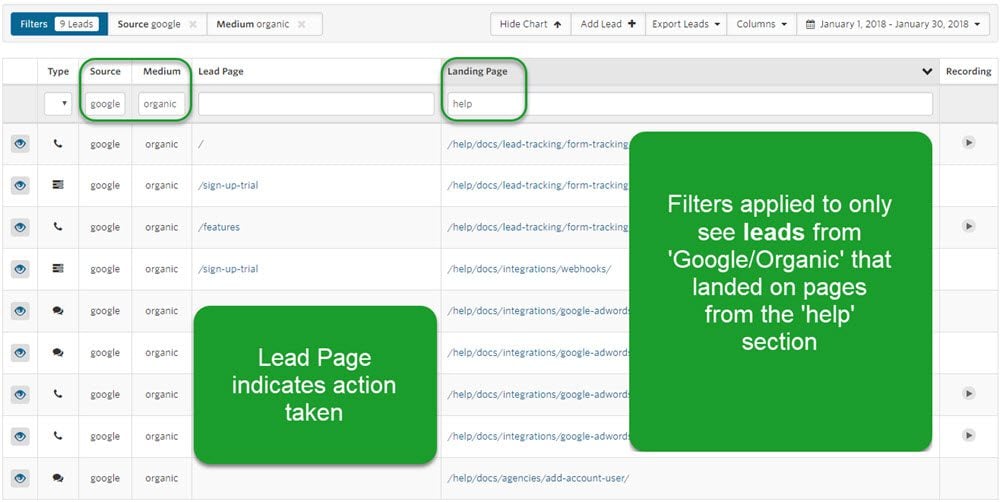 By filtering the data by source/medium we only see the source that we want to focus on, and then choose Landing Page. With this view we are looking only at Landing Pages that generated a lead (Phone Call, Web Form, Chat or Transaction). We can also include the Lead Page.
This data can be used to:
Improve Conversion Rate Optimization.
Prove the value of Content Creation Strategy/Cost.
Identify content highlights generating leads.
Combine with Search Console data for further highlights and insight.
What keyword, ad and landing page combination generated the most leads?
PPC gives us a lot of data. Maybe too much data... actually no, there can never be too much data... Data can be a problem if you can't manage it. However, if you choose what you want to see quickly and manage the results, then there can never be enough data.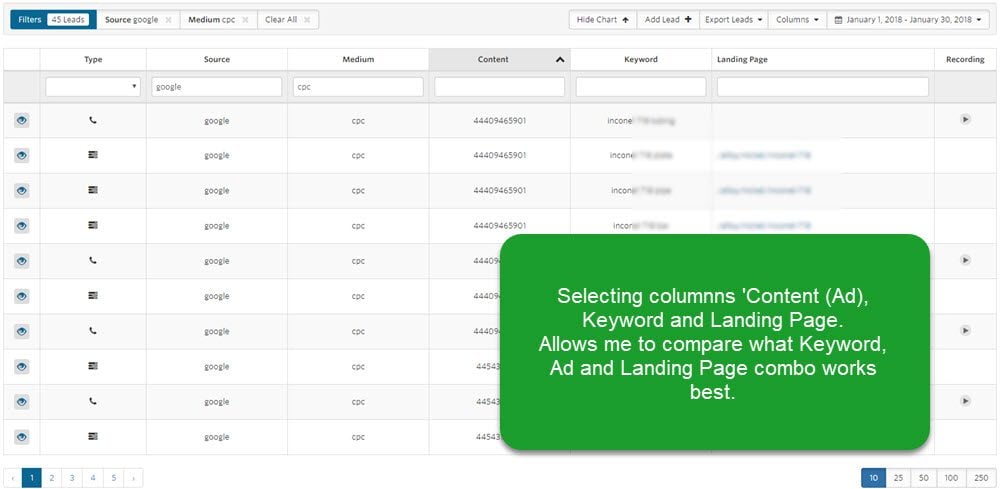 When running multiple ads, keywords and landing pages it can be challenging to know what combination works best. Now, you can choose what data you want to see.
Filter leads by Google/CPC, choose the keyword column, content (ad) and landing page. Within seconds you are seeing data that shows you the keyword, ad and landing page combination that delivered the leads you are viewing. Then you can begin to manage the data by sorting by keyword, then landing page etc. As you manage the data, you can see insights you hadn't seen before.
Summary
Marketing today can seem like finding a needle in a haystack with the amount of data we get to analyze. With our new lead management selection, filtering and sorting; we've made the needles bigger and given you a magnet to draw out the insights.
Data without tools is aggravating, data with tools is enlightening!
This latest update is a big change in the way we handle the data. Contact support@whatconverts.com if you have any questions.