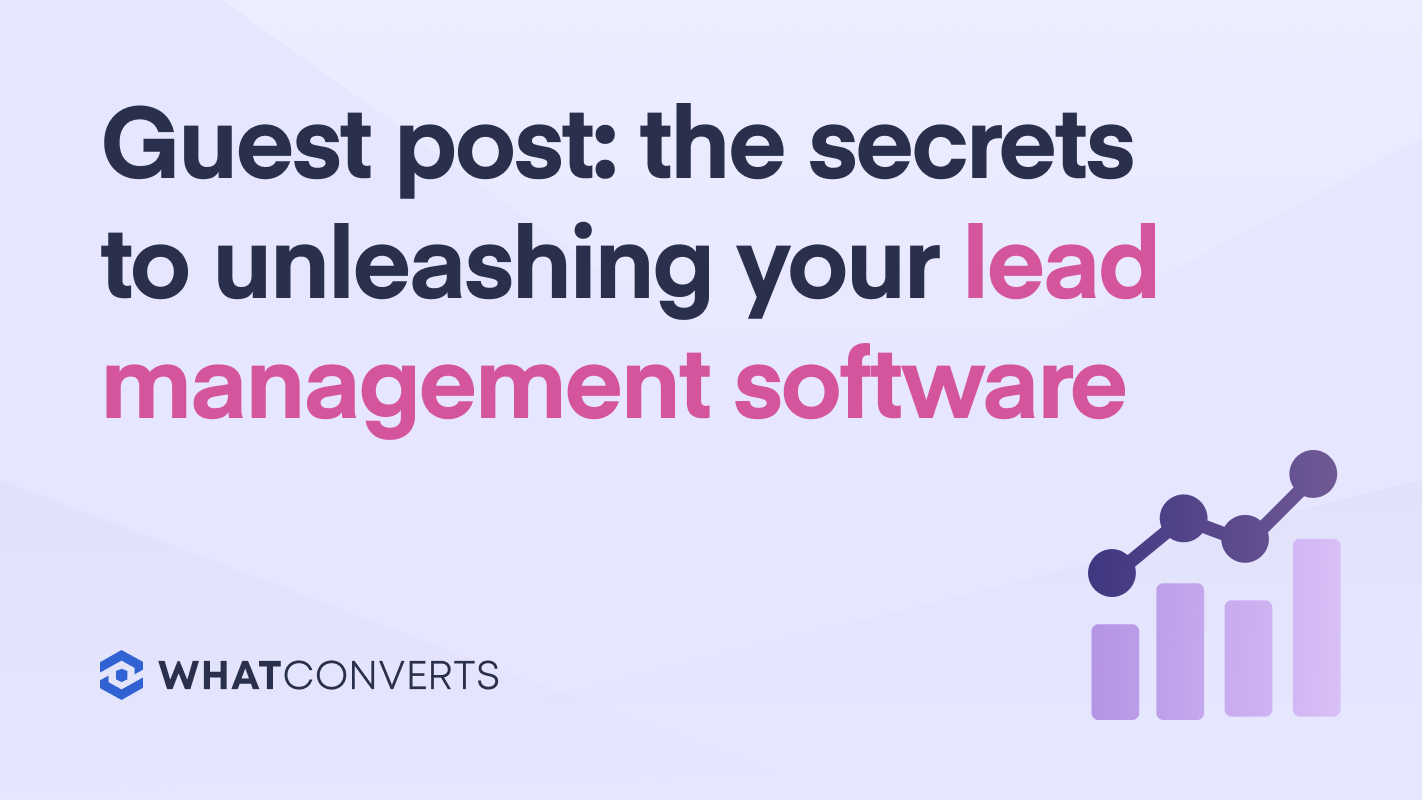 This is a guest post from Donna Delic. Donna is a Content Writer at CodeCrew, and Oakland-based email marketing agency. 
It's a brave new world for digital marketing, particularly in the space where sales and marketing meet. That space is known as lead management. Anyone trying to keep track of their leads now has options and access to marketing tools that seemed impossible to implement just a few years ago.
This technology is helping to end a long battle for marketers. From a business standpoint, the biggest challenge in marketing is creating and deploying strategies that move your best prospects along the sales funnel.
It has become hard for marketers to process all the data that's coming in from their campaigns. With so many channels including social media, websites, blogs, and emails, it's hard to even compile all the data, let alone improve processes based upon the results.
Still, businesses depend on a marketer's ability to use customer data to optimize strategies over time. That's where marketing and sales automation tools can help. They make it easier to optimize campaigns by passing the data through specialized software that helps move leads from 'prospect' to 'customer.'
The main characteristics of lead management tools
Automates tasks on different channels, like email marketing, social media, sales, and email campaigns
Creates lead nurturing flows for multiple segments of clients
Measures results from marketing and sales campaigns
Segments leads according to the customer needs and behavior on the monitored channels
Manages user information through reporting and analytics
Customer Relation Management solutions (CRM) help you retain customers through customized customer loyalty programs
What is a CRM?
Every company is going to have different tasks that help move customers through the sales cycle; meetings to establish the clients' requirements, product demos, proposals, negotiation, collaborating with various departments involved in the process, and ultimately obtaining the signature.
CRMs streamline and save progress on these processes across hundreds of interactions with multiple clients.
In addition to managing leads, companies can also communicate with contacts, organize tasks, send proposals, make online payments and create reports. CRMs prevent your team from losing track of where you left off during a negotiation with a prospect.
How should you use a CRM?
The CRM should be the main sales tool used daily. The more you use it, the more accurate your data. Salespeople should always have access to up-to-date lead information; a rundown of the calls, next tasks, proposals, updated contact info, and any other information you might consider relevant throughout the sales process.
Lead management tools in action:
Say a colleague of yours has to fill in for you for a couple of days; if she has access to the progress record of every lead, she will know exactly what to do with every account you manage;
If your manager asks for a daily update on the pipeline, the lead management tool will give you what you need at a click of a button;
You can also leverage data in the long run; information about past lead management processes can be used to improve future campaigns.
Recommendations to sales and marketing managers
Invest time in educating your sales representatives on how to use lead management tools such as call tracking software.
Encourage your sales teams to use CRM tools daily, and show them the data behind how such a system can boost their numbers.
Use and improve your CRM; don't just collect data.
The benefits of lead management software
Automation reduces the time that an agent has to spend on less productive activities; thereby increasing the number of leads each salesperson can manage.
Generating a score for every lead based qualification criteria leads to more efficiency; the salespeople focus on the leads that are most likely to convert.
Sales cycles are shorter thanks to improved scheduling and automation.
You'll see fewer lost opportunities thanks to real-time corrective solutions.
The bottom line: a more efficient business
CRMs reduce inefficiencies by streamlining the sales process, managing marketing campaigns with multiple recipients, and personalizing messages. You can also avoid having to hire people to create reports; a CRM system will generate reports automatically.
Continually using a CRM system produces data that gives you a better understanding of your target audience. The automation will reduce delays and omissions and improve every customer's perception of your company.