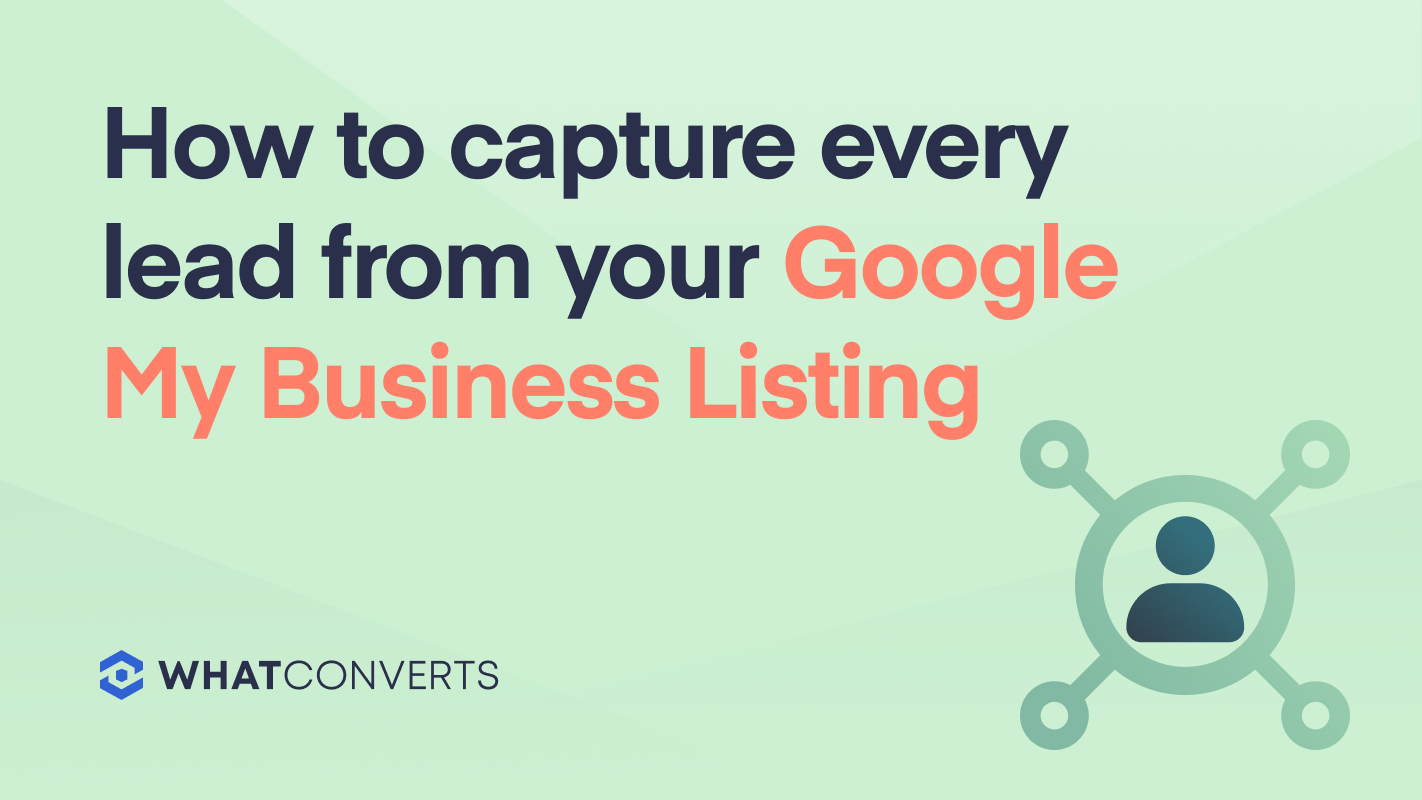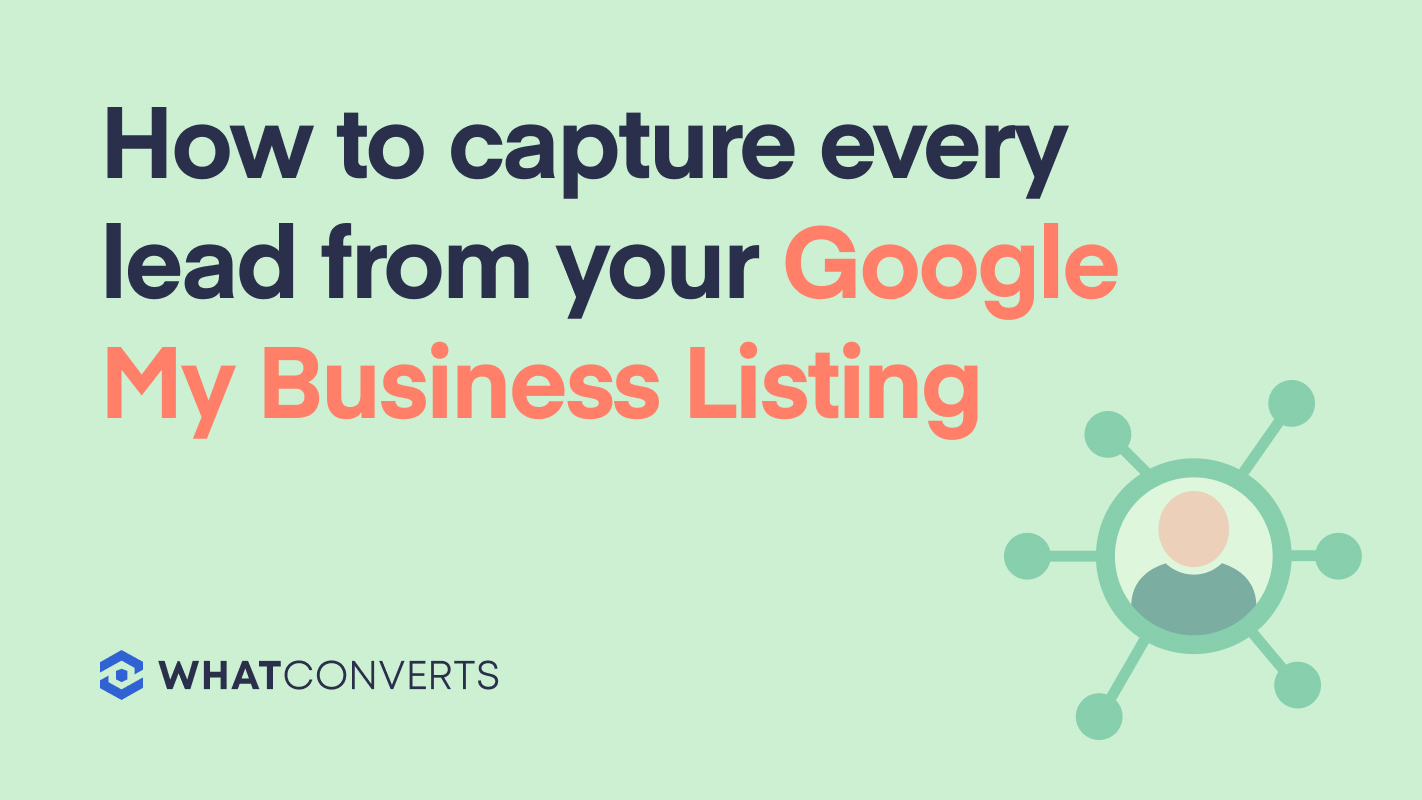 Whether you know it or not, you're familiar with Google My Business. Search for a business in Google and notice the box on the right side of the search results page; the Google My Business listing. This box shows the business' location, phone number, URL, reviews, photos and more.
People trust this information because Google presents it in this neat package.
A recent study of 45,000 local businesses showed that 5% of views on a Google My Business listing result in a call or click. That might not seem like much, but that's 5% of your leads that you need to be able to track.
Google My Business is a way to drive leads, just like SEO or paid advertising. However, not all clicks or calls result in leads. Some people are looking for support, or they're solicitors. You want to capture all calls and clicks from GMB, but you don't want to include the ones that aren't actual leads.
Here's how one local business handles it
Google is especially important for businesses' like lawyers, dentists, car dealerships, and other industries in which local presence matters. Based on the aforementioned study of 45,000 local businesses, car dealerships receive the most calls and website visits from GMB.
Consider the case of one Canadian car dealership. They get most of their leads through Google My Business, but use call flows to separate sales calls from support calls. Call flows are simple; press '1' for sales, press '2' for support.
Using call flows, this car dealership tracks GMB leads accurately without including calls that won't result in new sales. A dentist might do the same thing; press '1' for new clients, press '2' for existing clients. Lawyers might take a similar approach.
Call flows reveal whether a marketing source like GMB is actually driving new leads — and how many. Do this for every marketing source you have, and you can accomplish two things:
Ensure accurate lead numbers across the board.
Be an accurate judge of your marketing efforts.
Or, if you have WhatConverts, you can generate reports that reveal the results for you.
Action steps: How to track leads from Google My Business
There are two main ways to track leads from Google My Business; tracking phone calls and tracking website traffic. Below, we'll reveal why it's so important to track both, and how to do it.
How to Track Calls from GMB
When you use WhatConverts for call tracking, you can purchase a series of Tracking Numbers which are then tied to your business real number. Put one of these tracking numbers on your GMB listing. Then, give the number a name to identify it in reports (a name like, "Google My Business Calls" works well).
Whether a user clicks on the number on their smartphone, or finds the listing through Google Maps, or simply calls the number after seeing it on a desktop computer, you'll capture that call and identify it as a lead that came from Google My Business.
Some people have asked, is it NAP-friendly practice to add a tracking number to your GMB profile, considering it's different from your business' real number?
But wait, you might ask, is that NAP-friendly? NAP refers to Name, Address, Phone Number, and Google's preference for companies to have the same number on their website and directory listings. Google gives better rankings to companies that keep their NAP info consistent across the internet
Here's how to address that; add a secondary telephone number to your GMB listing. The first number will be your tracking number. The secondary number will be your business's real number — the same as the one that's on your website. People will click on the first number, but the secondary number ensures NAP consistency.
How to Track Website Traffic from GMB
Every Google My Business listing features a URL. When people search for your business on Google Maps or on the search engine, they often click this URL on the trusted Google My Business listing. So often in fact, that clicks from GMB grew by 29% from 2017 to 2018.
You decide what URL appears on your Google My Business listing. To track clicks, add UTM parameters to your URL. Include the source, medium and campaign. If your business has multiple locations, the campaign might identify which location the Google My Business listing represents.
When a user clicks on this URL and comes to your website, WhatConverts will track any phone calls they make, forms they fill out and chats they initiate. All these conversion actions can then be traced back to GMB. This will help you capture your GMB audience and differentiate between GMB traffic and organic search traffic.
That's all you have to do! Start tracking calls and clicks from Google My Business, and get a clear idea of how your customers get in touch with your business. Instead of dealing with a chaotic marketing system that makes it hard to figure out what works, bring clarity to your marketing picture. WhatConverts can help.