You can set up call tracking for Google My Business or a Google Maps listing quickly and easily with WhatConverts. Using this document will help you maintain NAP (Name, Address, Phone) consistency for your listing.
Set up a Google My Business Call Tracking Number in WhatConverts
1Go to your WhatConverts dashboard. Under Profile, select "Tracking" and click "Phone Calls" then "Phone Numbers".
2Click "Add Phone Number". Select between Local and Toll Free and click "Buy Number". In the prompt, name your phone number Google My Business, enter your Destination Number, choose your call options and select "No" for Dynamic Phone Number Insertion.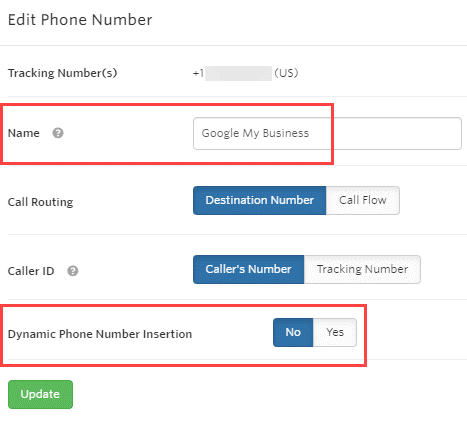 Click "Update".
Add your Call Tracking Number to Google My Business
1Log into Google My Business. Click "Info" on the left menu. Locate your business' Contact Number and click the Pencil Icon to edit the number.
2Click "Add phone number". Make your Current business phone number your Additional Phone number and change your Primary Phone to the call tracking number set up in WhatConverts.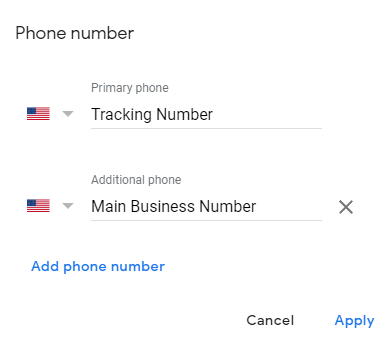 Click "Apply".