In the world of geometry, two parallel lines do not meet. No matter how far they extend—whether for thirty feet or thirty lightyears—they will never cross paths. Never touch. Never converge, even for an instant. Ever.
So too (for the marketing purists) are the tactics of PPC and SEO. Each is heading in the same direction, trying to earn clicks and bring in leads. But each takes a different route to get there.
However, these two seemingly siloed techniques impact each other more than most may think. And a clever marketer will use the synergy of both to boost their ROI.
Today, we're looking at three ways running PPC ads benefits your SEO—from active strategies you can use to bring in more leads to more passive nudges that still affect your bottom line.
Before we jump in though, let's talk about…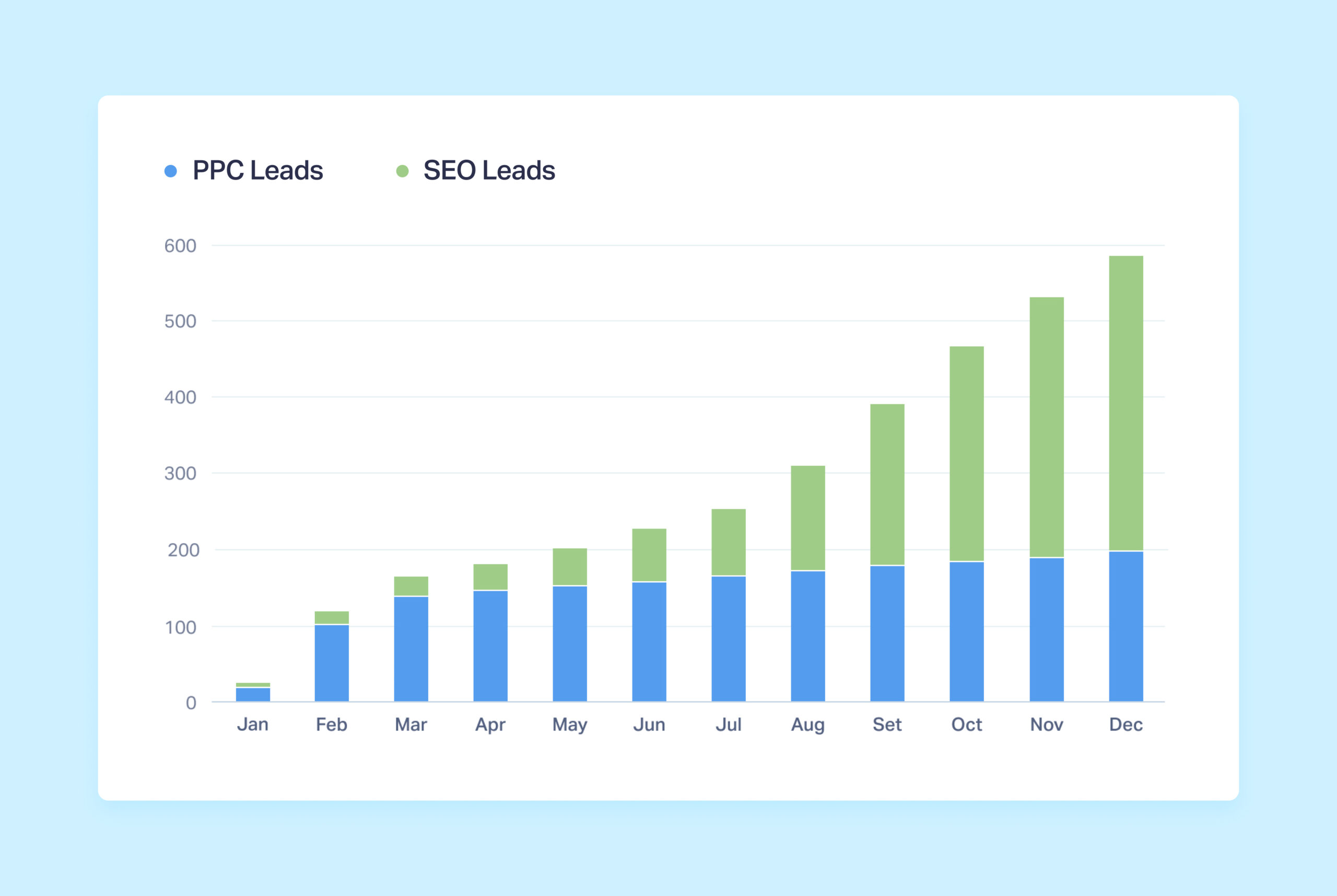 What Google Has to Say
First and foremost, Google is quick to point out that running ads on their platform does not directly impact your ranking on SERPs.
Here's what they say on the subject: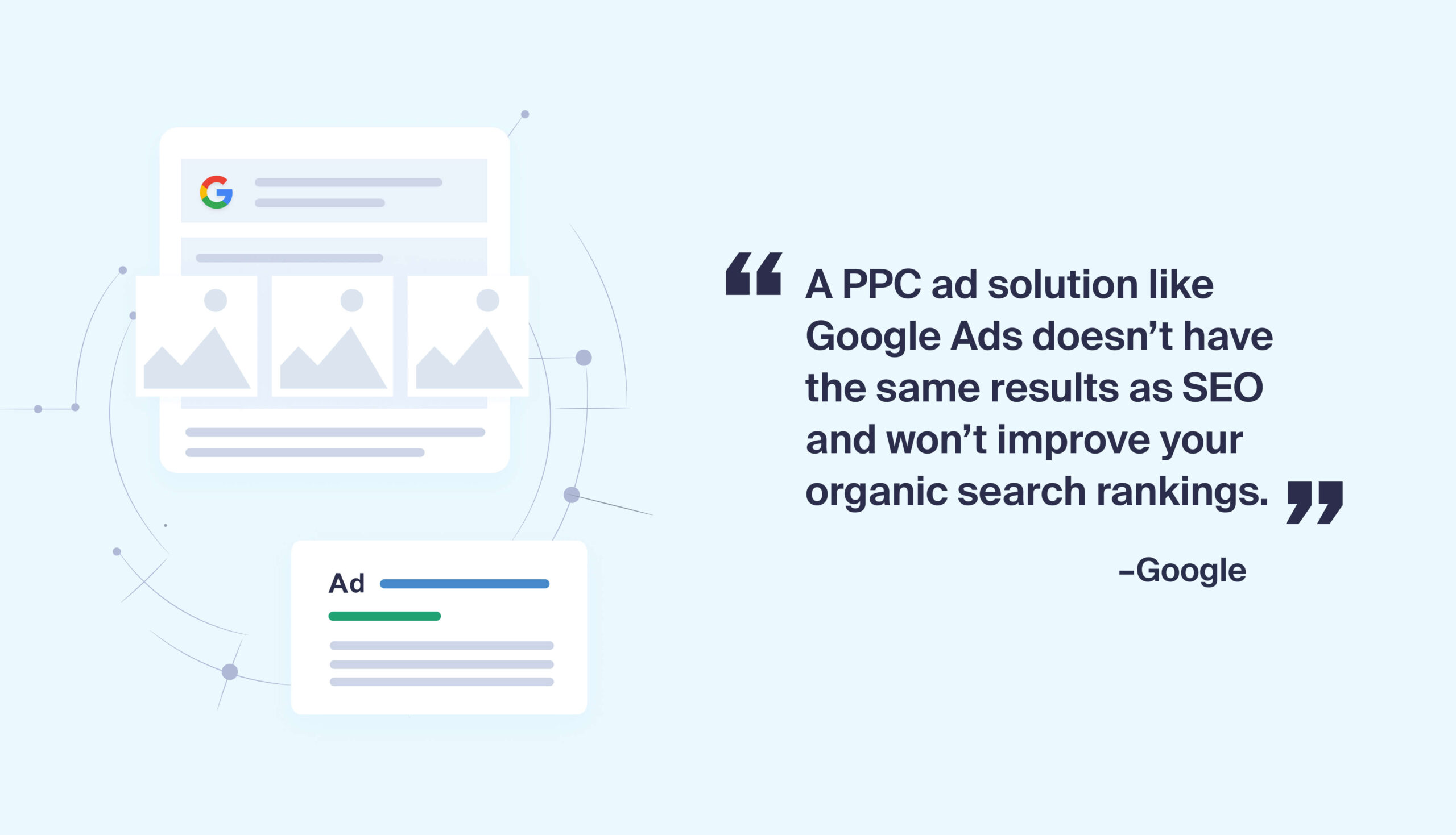 Doesn't get much clearer than that.
Running Google Ads alone won't give you any extra points in the algorithm's eyes.
It makes sense too. Giving an organic boost to paying advertisers would seem to go against their goal of putting the most valuable content first. And though their unofficial motto of "Don't be evil" is now defunct, they still have an image to maintain.
Now that's all not to say PPC has zero impact on SEO.
3 Impacts of PPC Google Ads on Your SEO
In fact, there are a number of ways your PPC ads are actually influencing your SEO. And some of these synergistic (albeit indirect) effects can bring real, tangible benefits to your marketing efforts.
So, what are those indirect effects? And most importantly, how can you use them to your advantage?
1. PPC Also Brings In Organic & Direct Leads
Let's start with a case study.
One of our clients with a relatively new website started out getting 100% of their leads organically. In June of 2021, they brought in 16 leads via Google search. The following month saw 23 organic and three direct leads that came in straight from the URL.
However, look at what happened on their WhatConverts Dashboard once they started a PPC campaign in August.
PPC leads jumped to 17 (which makes sense). And organic leads stayed at about the same. But direct leads saw a considerable jump—up to 23. Quite an improvement over three.
And the trend continues. As PPC leads grew month over month thanks to increased ad spend, so too did organic and direct leads.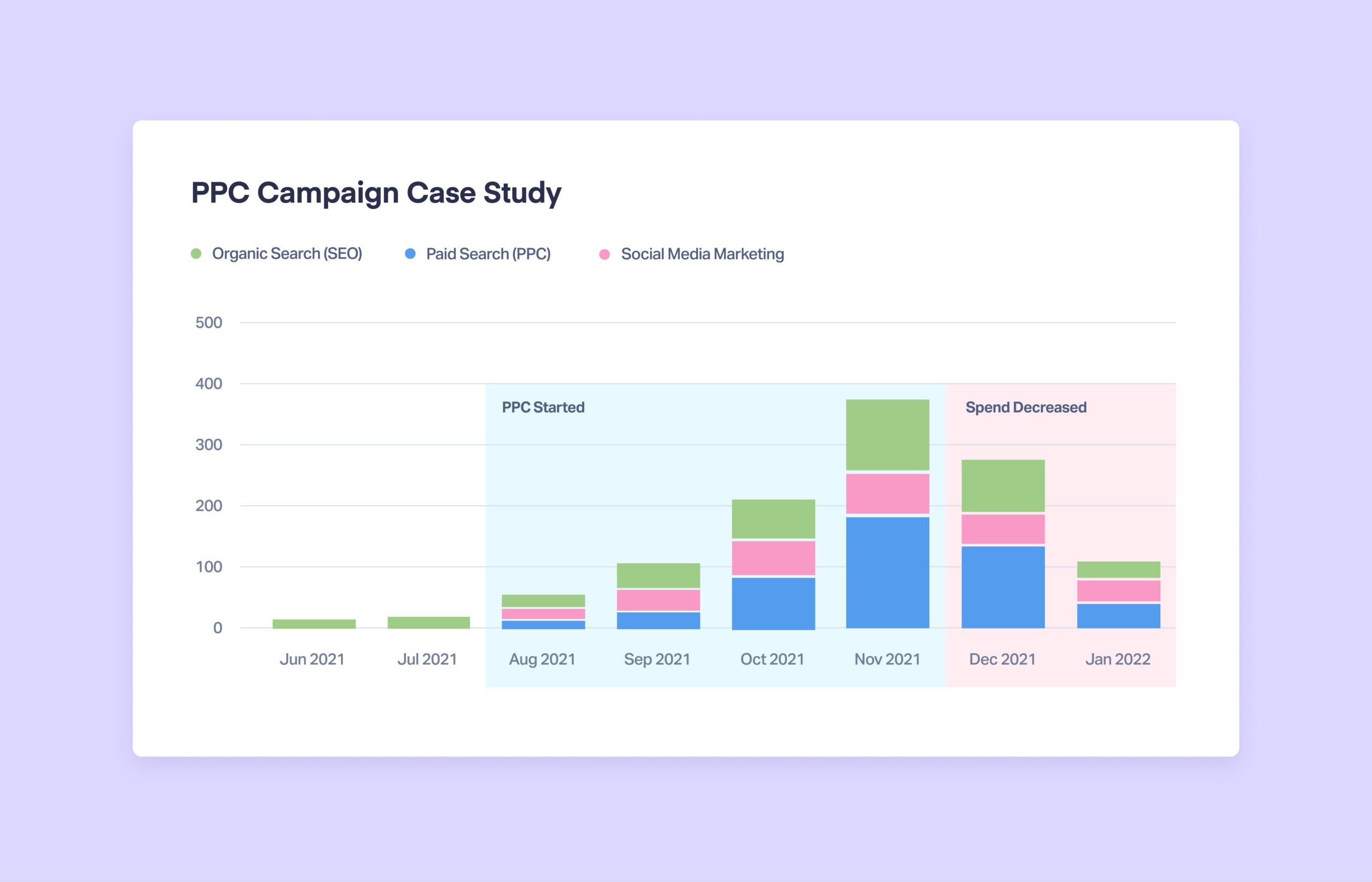 Now you may be thinking, "there could have been other factors driving up those numbers."
But look what happens when we expand the date range to January 2022.
Here, the client ran out of a product in December and actually started decreasing their ad spend. And as you can see, direct and organic leads dropped too.
So what's happening here?
As you spend more on Google Ads and your (or your clients') links get in front of more eyes, people will interact with those links differently. Some may click. Others may scroll down and find your organic links. And others still may just see the business name and type in the URL themselves.
It's worth mentioning here that without those PPC ads, those same leads (direct, organic, PPC) would not have appeared.
And ultimately, all three of these lead types are coming from the same place—your PPC ad.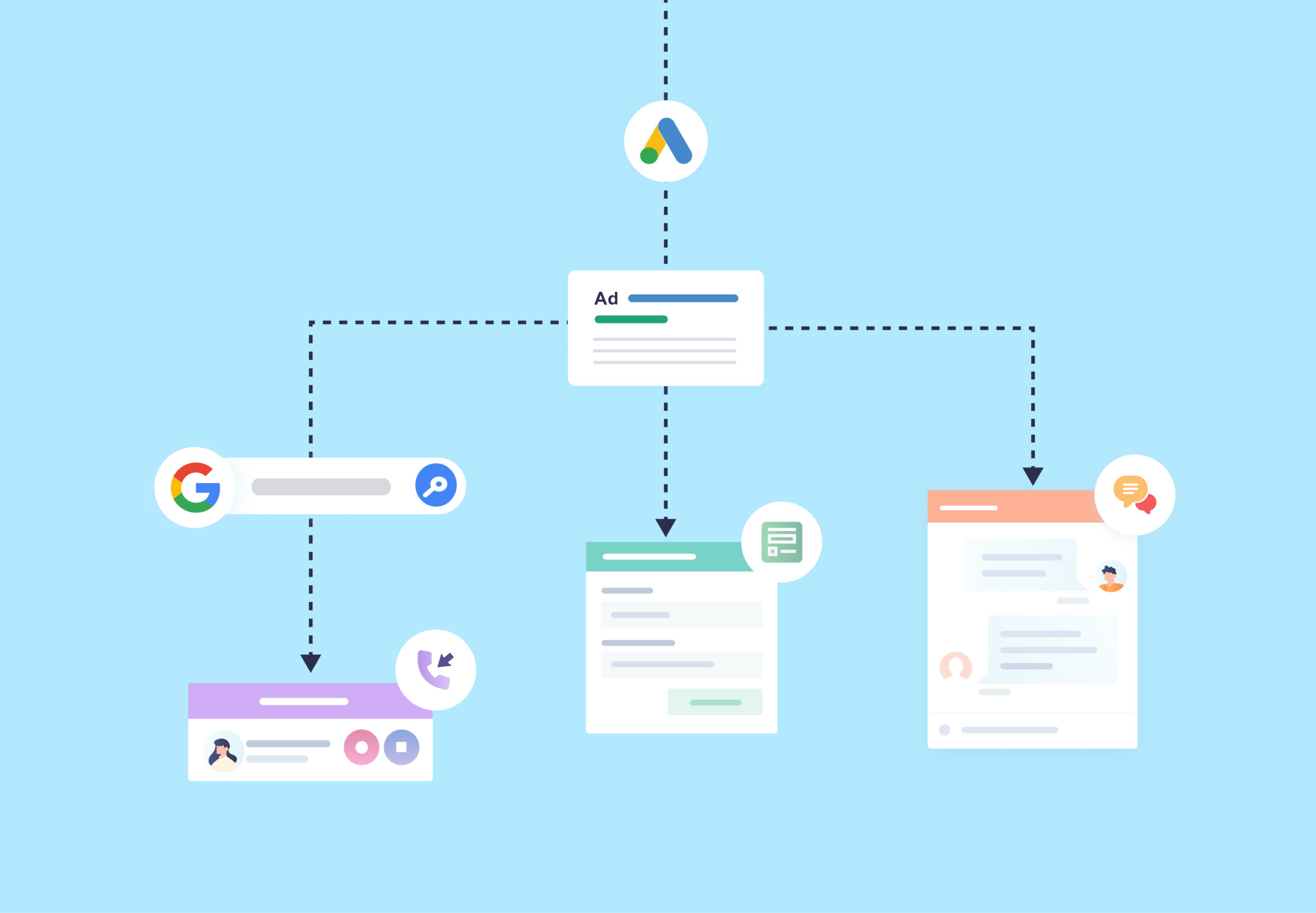 Takeaway: Get the Full Picture with Lead Tracking
As you can imagine, this "splitting" of lead sources can be problematic when calculating ROI. How can you determine the effectiveness of your PPC marketing if 10-15% of those leads filter in as organic or direct?
That's why it's especially important you have lead tracking platforms set up to identify lead sources, spot trends, and understand the whole story.
Because if you're only looking at your PPC reporting to determine the value of your agency's marketing, you're not getting the full picture. And that can make it hard to justify your efforts to clients.
With the right lead tracking, you can get a birds-eye view of all your lead sources. And that'll give you the data you need to read between the lines.
What's great about lead tracking with WhatConverts is your leads (from organic and direct to PPC, forms, chat, and more) are all automatically tracked, recorded, and analyzed. Meaning you get real-time updates, crystal clear reporting, and data-driven insights—all in one place.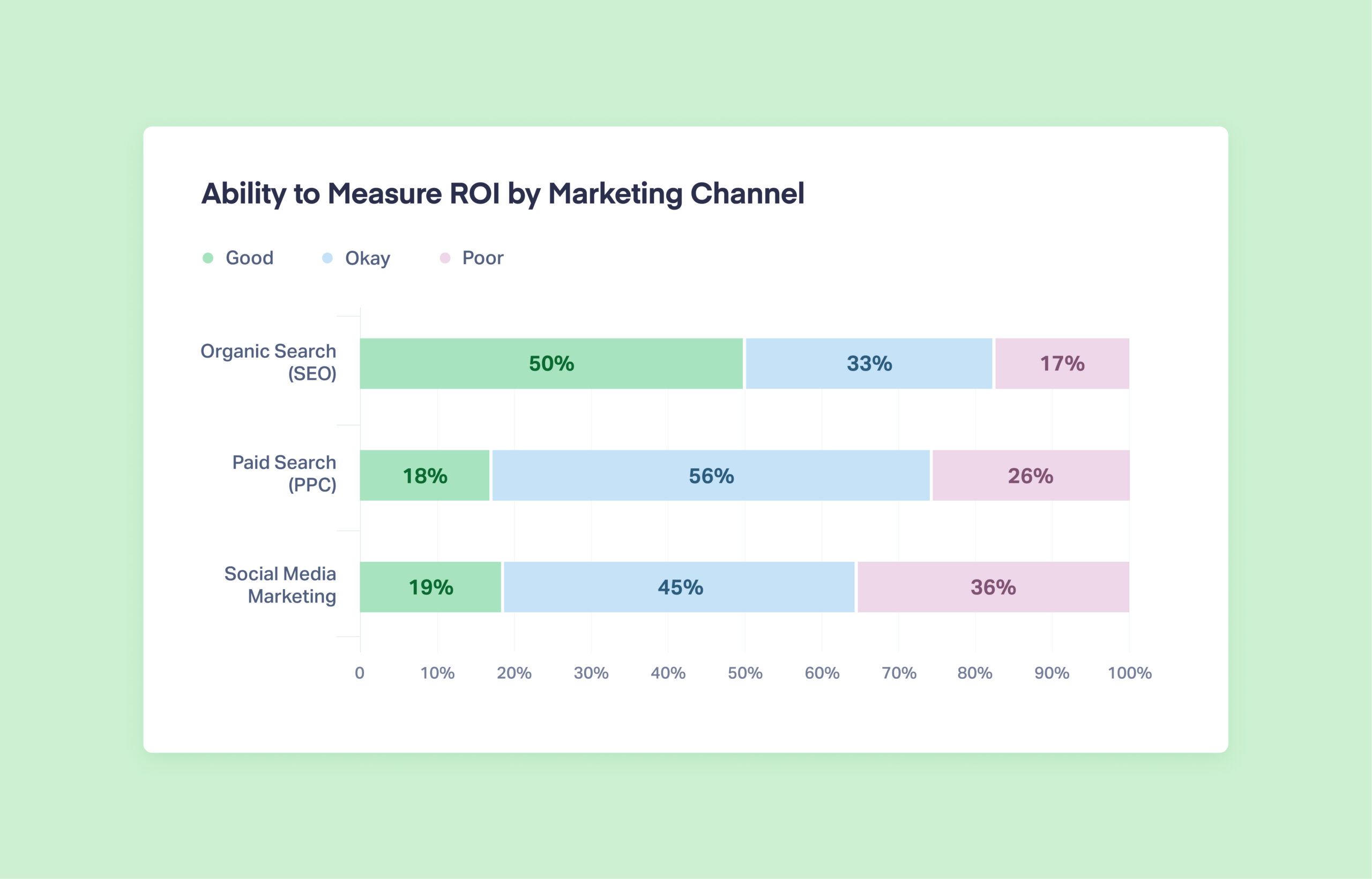 2. Strategize Which Organic Keywords to Target
What's great about PPC is you aren't just paying for leads. You're also paying for insights. And those are insights you can use to optimize how you market using other channels too.
For instance, keywords. Keywords are a core part of your PPC campaigns. And which ones you target has to be planned out strategically if you want to see the best results.
But another way your PPC campaigns can impact your SEO is by helping you identify which keywords your organic content should be targeting.
It's called The Pivot Table Strategy. And to this day, our co-founder Michael Cooney still uses it regularly.
Here's a quick overview.
First, you organize your leads by landing pages. On the WhatConverts Dashboard, you can see how many leads are coming in via PPC, how many are from organic, and which keywords are associated with each landing page.
Check it out below.
Now with this clear layout, you can see which high-value high-intent keywords are bringing in leads via PPC. And equally importantly, you can see where you're lacking on the organic side. From there, you can decide which keywords to target with new, search engine optimized content.
Best of all, rather than guessing which keyword strategy will pay off, you'll have real, hard data that proves a keyword is worth targeting.
No more wasted resources on underperforming keywords.
Takeaway: Start Using PPC to Inform Your SEO Strategy
The takeaway here is clear—start using your PPC data to build an informed, data-driven SEO strategy.
Take high-value high-intent keywords you identify from PPC using The Pivot Table Strategy and start generating content around them.
You can even stay budget-neutral by allocating a fraction of your keyword-specific spending towards developing SEO content (e.g., $2,000 yearly PPC spend on targeting "stainless steel alloy"  $1,250 PPC and $750 SEO yearly spend on "stainless steel alloy").
And if you follow some basic SEO best practices, you'll eventually start ranking for the keyword organically.
We're actually putting together a more in-depth breakdown of The Pivot Table Strategy and how to use it for keyword strategy, budgeting, and more. So keep an eye out for that soon!
3. Boost Brand Awareness & Maximize Real Estate
Selling an ice-cold lead on the first touch is tough—if not downright impossible. It can be done, sure. But the bulk of your sales is coming from leads that have seen and interacted with your brand multiple times.
In fact, there's even an old marketing rule that says it takes on average seven brand interactions before a lead decides to buy.
Now while the highest converting touches will be those that move leads from one stage of the buyer's journey to the next, even small interactions can go a long way. And that includes simply seeing your brand's name in the wild.
The more leads see your brand out there, the more they'll be "biased" toward your business. Even if it is subconsciously.
So what does that mean for PPC ads and SEO?
On the one hand, ads take up more on-page real estate. They're an extra opportunity to get your name out there and in front of leads. And even if they don't end up clicking the ad, a lead will be more biased toward your brand and might be more likely to click your organic links further down the page.
On the other hand, if a lead does click the ad, they'll have an even deeper brand interaction on the landing page. They'll gather more info about your product, learn more about your brand, and move even further through the buyer's journey. So even if they don't end up purchasing immediately, your organic content will still be all the more effective at turning them into customers later.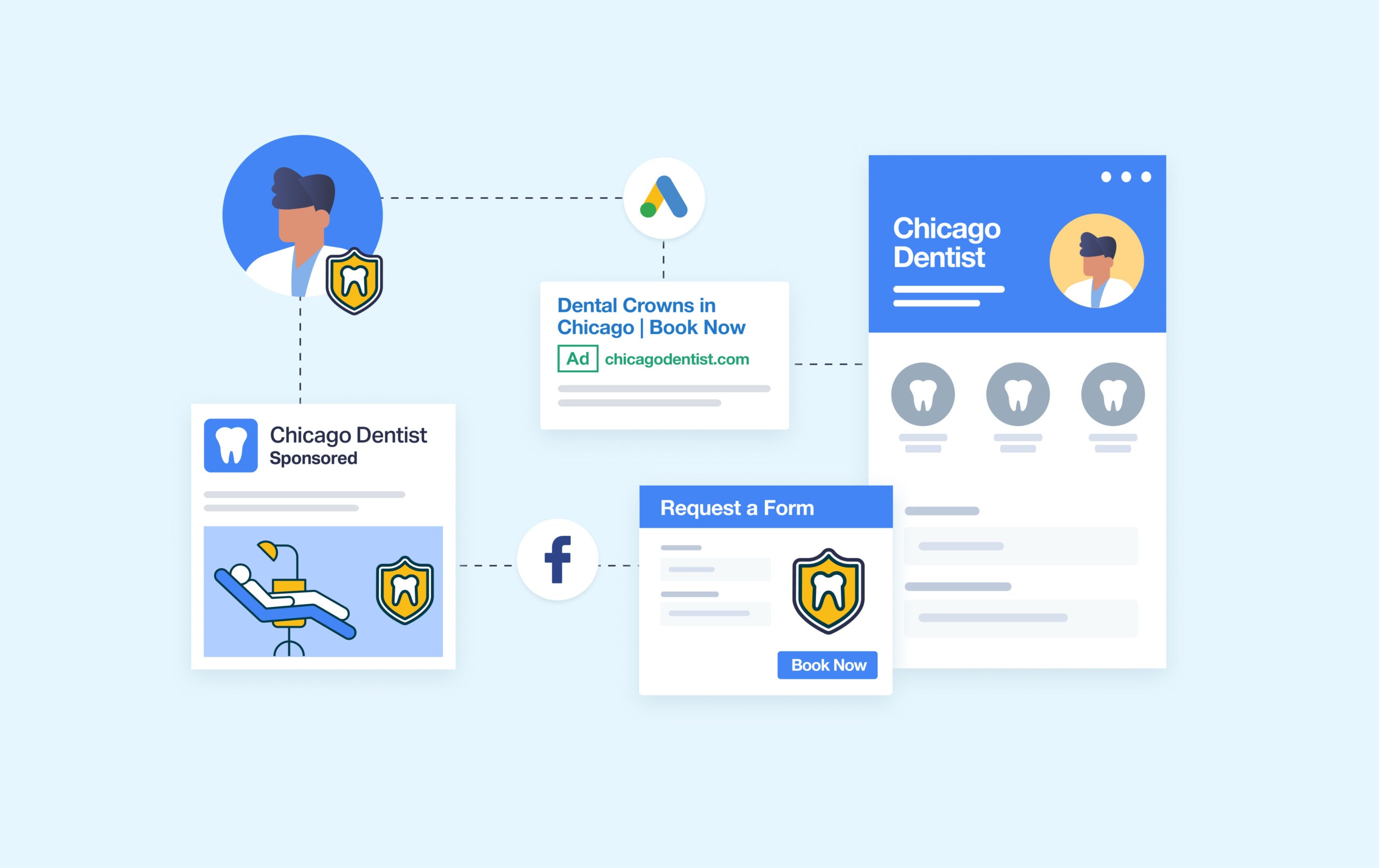 Takeaway: Configure Your Post-Click & Post-View Windows
Just because leads aren't clicking on your ads doesn't mean they aren't having an impact.
That's where post-view conversions come in. A post-view conversion ("view-through" on Google) is when someone sees your ad, does not click, but still converts later.
In that same vein, a lead may click your ad but not convert right away. That's called a post-click conversion or "click-through" on Google.
To get the clearest picture of your marketing ROI, you need to be including both in your analytics. The default setting for click-through on Google is 30 days, but the post-view may be as short as a week. Be sure to configure both to your industry, taking into account typical conversion time for your client's audience.
Ultimately, the better you track where your leads have been—and which of your marketing assets they've interacted with—the easier it'll be to determine the value of your marketing efforts.
PPC & SEO: Complementary, Not Incompatible
As you can see, PPC and SEO marketing aren't as siloed as some marketers may think.
True, paying for ads on search engines won't directly impact your ranking factor. Because after all, Google would like to keep organic search results, well… organic.
But there are some indirect benefits savvy marketers should be well aware of.
Running PPC ads can actually impact SEO by:
Bringing in organic and direct leads
Helping you target high-value high-intent keywords
Boost brand awareness and maximize on-page real estate
And if you understand how to take advantage of this synergy, you'll be able to demonstrate to your clients just how valuable your marketing services have been.
Get a 14-day free trial of WhatConverts to see what lead tracking software for marketing can do for you!