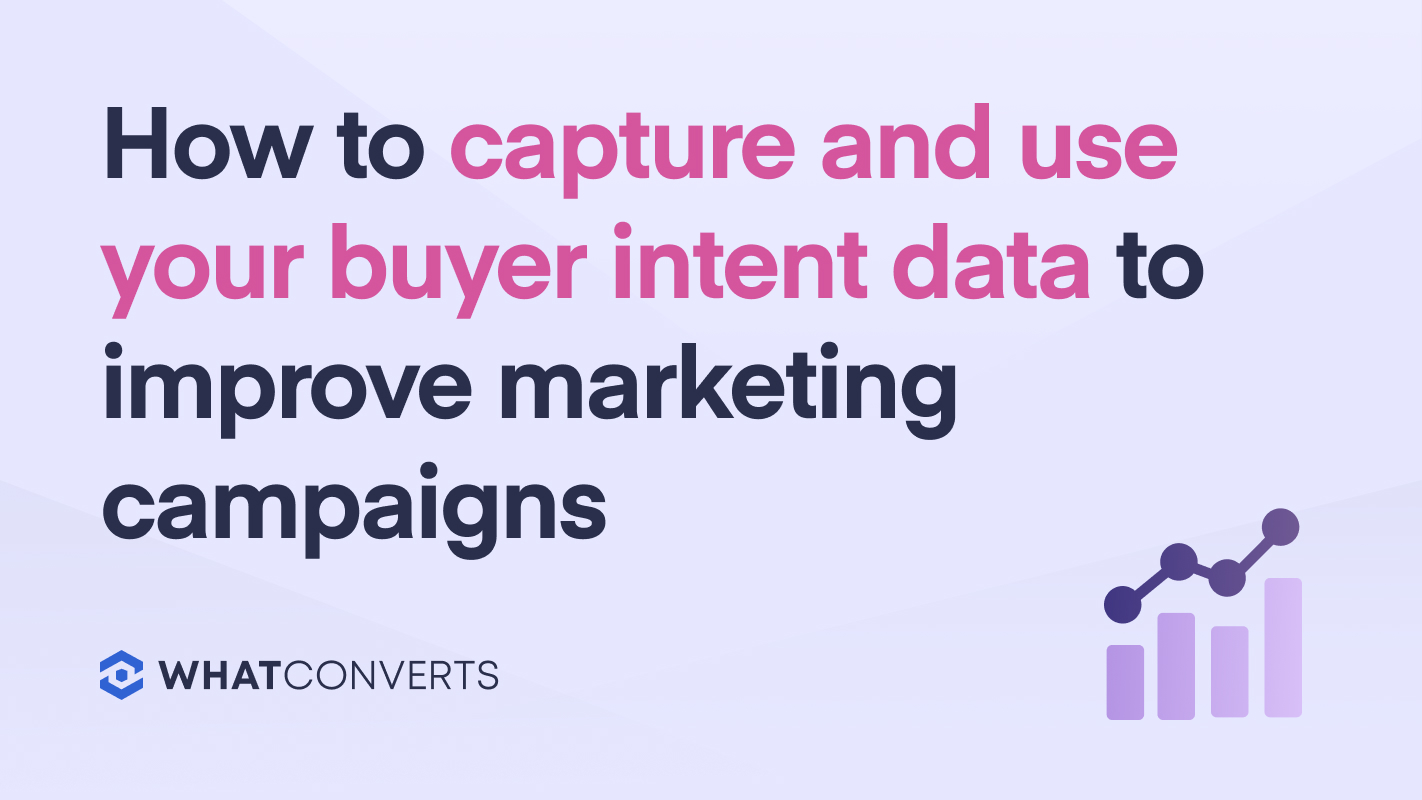 You've invested so much time teaching your clients how vital content, SEO, PPC, and social media marketing are to their business and driving real-time results.
And now it's time to put their money where your mouth is. It's time for the monthly meet and greets and reviewing of the numbers. The numbers that matter to them.
Are you ready or still hesitant that your numbers are either inaccurate or don't reflect the true picture? 
Lack of visibility into the right metrics and an inability to calculate return on investment (ROI) are hindering marketers from proving how much and where they helped increase their clients' business growth.
Above all, marketing decision-makers are under enormous pressure to prove marketing ROI. And many are having difficulty doing it, according to a new report, "How Today's CMO Can Leverage ROI to Prove Growth," released by Allocadia, the leader in Marketing Performance Management (MPM).
Key findings cite,
"Most (84%) marketing professionals are under pressure to prove ROI to justify their marketing spend or budget increases for campaigns and initiatives."
The reality is that buyer intent data and understanding how to use the data to improve marketing campaigns is critical.
If you're here, you're most likely looking to start using data to effectively grow your lead pipeline, your clients' pipeline, and for everyone's sales advantage. This article will show you what intent data is, how you can use it, and where you can get it.
(WhatConverts is a lead tracking and reporting software trusted by marketing agencies to grow your clients' business. We make it easy to see how your calls, forms, chats, and eCommerce transactions found your site initially. If you find the following talking points and illustrations valuable and you'd like even more help with focusing on enhancing your clients' experience, our global team can provide a live demo and get all your questions answered to meet your needs.)
Contents
1. Buyer Intent Data Impacts Your Marketing Efforts
2. Close the Gap Between Which Leads are Qualified and not Qualified
3. Improve Your Client's PPC Campaigns and Boost Sales
4. Present a Visual Image That Shows Complex Data Made Easy
5. Increase the Value of Your Service
6. Place Sales Value on Your Leads
7. Achieve Deeper Customer Insights with Call Tracking Recording Feature
8. Keyword-level Tracking Data
 Let's dive in.
What do we mean by buyer intent data?
Intent data provides insights into buyer engagement and purchase intent. It's data that allows you to tailor your messaging and build relationships with leads immediately. You can gauge a buyer's intent level through the content they consume.
For example, what posts are your visitors reading on your website? Are they returning to your site for more information and education? Are they downloading any eBooks you might offer? What's their engagement level on your social media or email?
Although great information, if you're an agency, you'll need to show your clients MORE insights to make accurate decisions. This is where actual buyer intent data surpass some of the other superficial data.
Let's look at PPC, SEO, and CRO and how they work together, as so many agencies face the same conflict of analyzing all the moving pieces.
If you're starting with PPC ads as your marketing strategy, you'll gain insights over time as to which keywords are winners and generating conversions. Take an analytic approach with your keyword due diligence and stop going after high-search volume terms that probably won't convert. If your niche is product-specific, you need to drill down to the keywords your customers are searching for.
For example, instead of using the KW  "electric motor," which is a broad term and can be considered in a research phase, use a more buying intent keyword such as  "32 kW siemens motor." That would be more likely the KW your customers' are searching for and intend on buying.
With WhatConverts, you can take it a step further, place a quote value on the keywords,  and acknowledge its importance to the business.
Do you think that would solidify your relationship with your client by showing more buyer intent data?
You can take that same knowledge and apply it to your SEO and improve the conversion rate on your clients' websites.
Think of placing the top keywords on the forms on the website. This will speak directly to the customer. Separating your process and using all available data will enhance your SEO performance.
Consistently toggling with your PPC and SEO will drive better business results. Nothing is one and done. It's a collaborative effort with the 3-prong process—PPC, SEO, and CRO.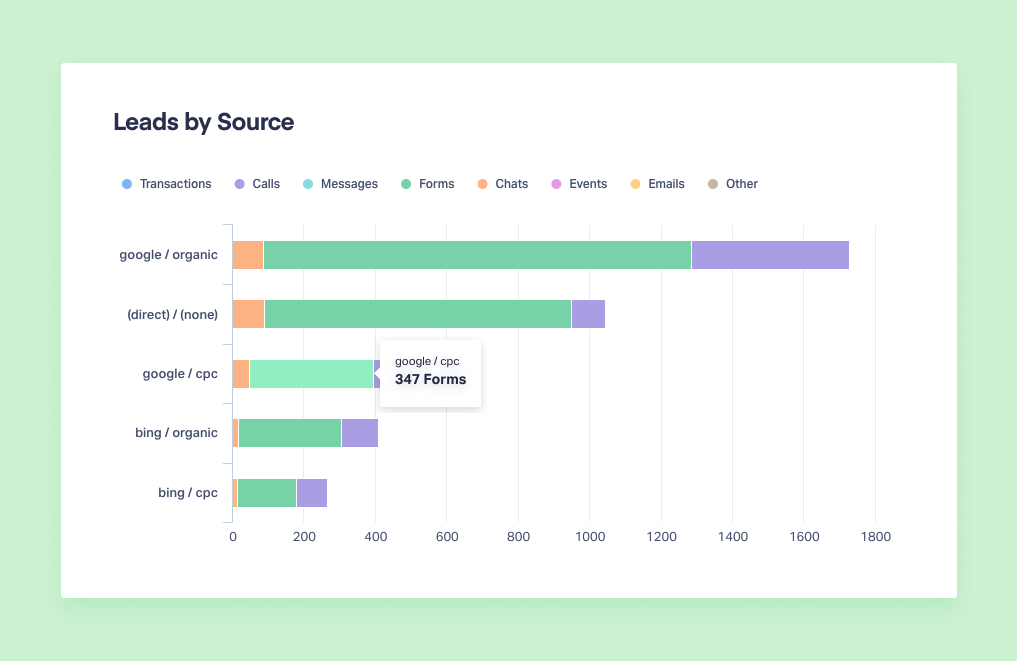 As marketers, you can make improvements on your website for better CRO, organically for SEO performance, and PPC to capture and optimize for your ideal customer.
Mastering data-driven marketing is essential for any agency or marketer. But they need the complete picture of what is happening, including tying it back to ROI.
Let's face it; the C-suite is not interested in how many views your page got; they want to know if it increased their bottom line.
And with the roles of marketing and sales blurred by the non-linear buying journeys, smart data is needed to help align the departments. However, sales and marketing will always agree that they want to drive revenue growth.
Let's take a closer look at several growth metrics and how, if you're an agency, you can use the opportunities —and your new-found skillset (with the help of added insights)—to become the best agency and grow value for clients . . .
A company's goal is to drive leads that turn into sales. There are multiple ways to measure if a company is succeeding.
And although it's never a wrong metric to have, for example, the number of page views, it's not a metric that will get the CEO that you are presenting to excited.
Think of a marketing-qualified lead (MQL) versus a sales-qualified lead (SQL).
The MQL lead is a lead who has engaged with your content and could become a customer. For example, they may have downloaded an eBook on your blog post. They were interested in learning but might be outside the targeted buying audience.
Now we know you're saying, "I got a lead, I got a conversion." But it's probably not a lead that will turn into a sale.
While SQLs are vetted and are ready to talk to SALES, you will become their  "hero" if you can validate the leads before passing them over. And in the interim, you'll become a better marketer knowing which campaigns are working. Taking this approach, you're weeding out the no-fit contacts, spam calls, web chat garbage, or solicitors that will never purchase your product or service.
At WhatConverts, we call those "quotable leads."
Quotable Leads are Actionable
Showing quotable leads means giving clients access to contact information, form-fill details, phone call recordings, or chat transcripts. Quotable leads are actionable; your clients can reach out to them immediately.
A survey conducted by Ascend2 conveyed . . .
"49% surveyed said sales qualified leads generated is the most useful metric for measuring lead generation performance."
WhatConverts shows individual leads, not just total conversion numbers. Within WhatConverts, you see the call transcripts, chat transcripts, and form-fill data for each conversion, then mark leads as qualified or non-qualified.
Filtering qualified leads (quotable leads) out of a massive pool of random contacts is one of the biggest challenges B2B companies face daily. But it can be done.
Tailor your leads to what your client cares about.
Here's an example of a client using WC to track leads that created close to 150 quotable leads last month . . . 
Pay-per-click (PPC) advertising remains one of the most effective ways to get new leads and drive sales. 
However, it's wise to audit your current PPC strategy to see where you can improve and optimize your effort. 
Here's a snapshot of our Lead Manager by source, medium, and campaign. The list was pages long as this client had 85 leads for the month.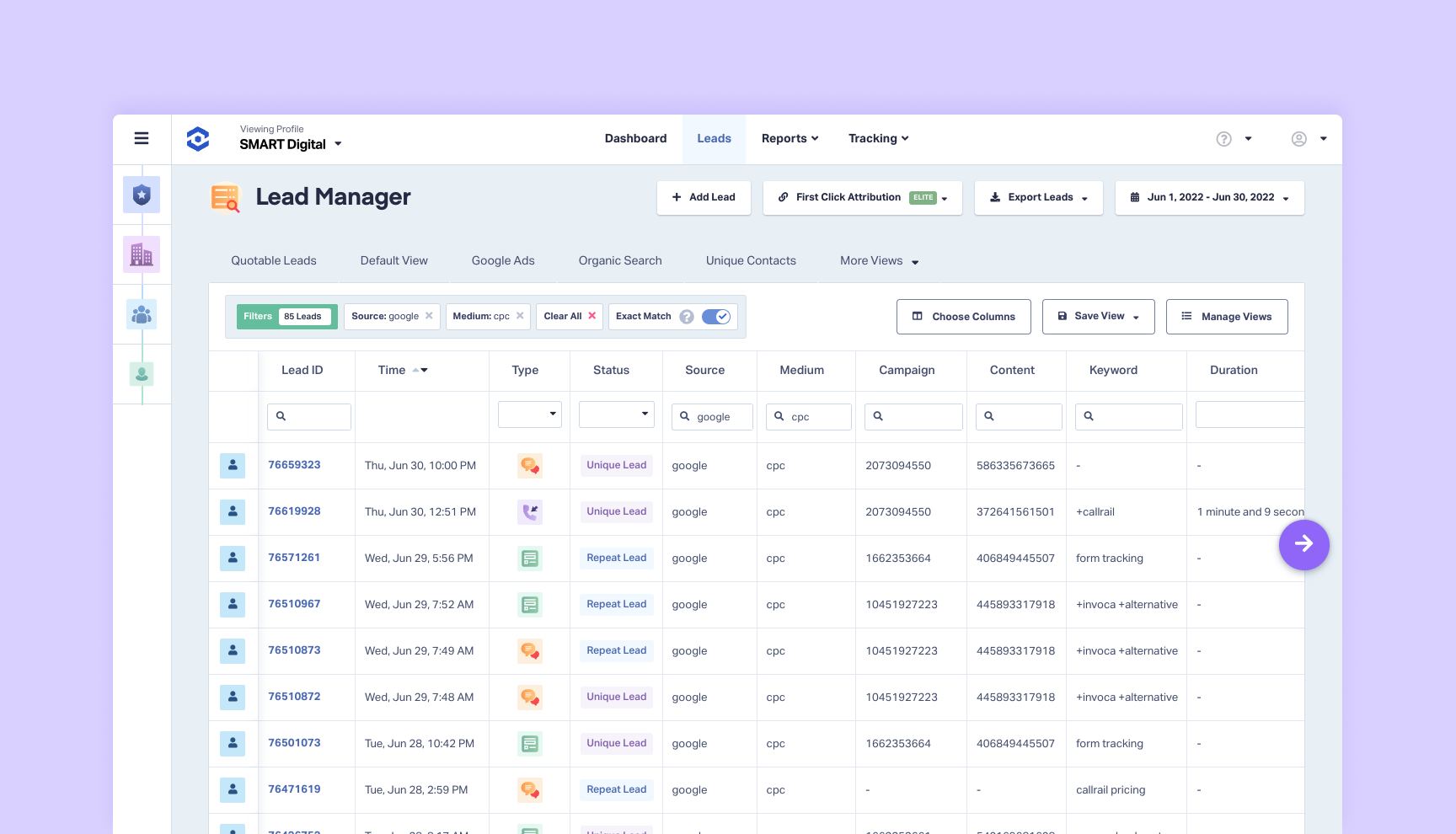 But it doesn't stop there; you can drill down to get more granular with your data.
Why is this important?
You have the ability to look at individual lead data.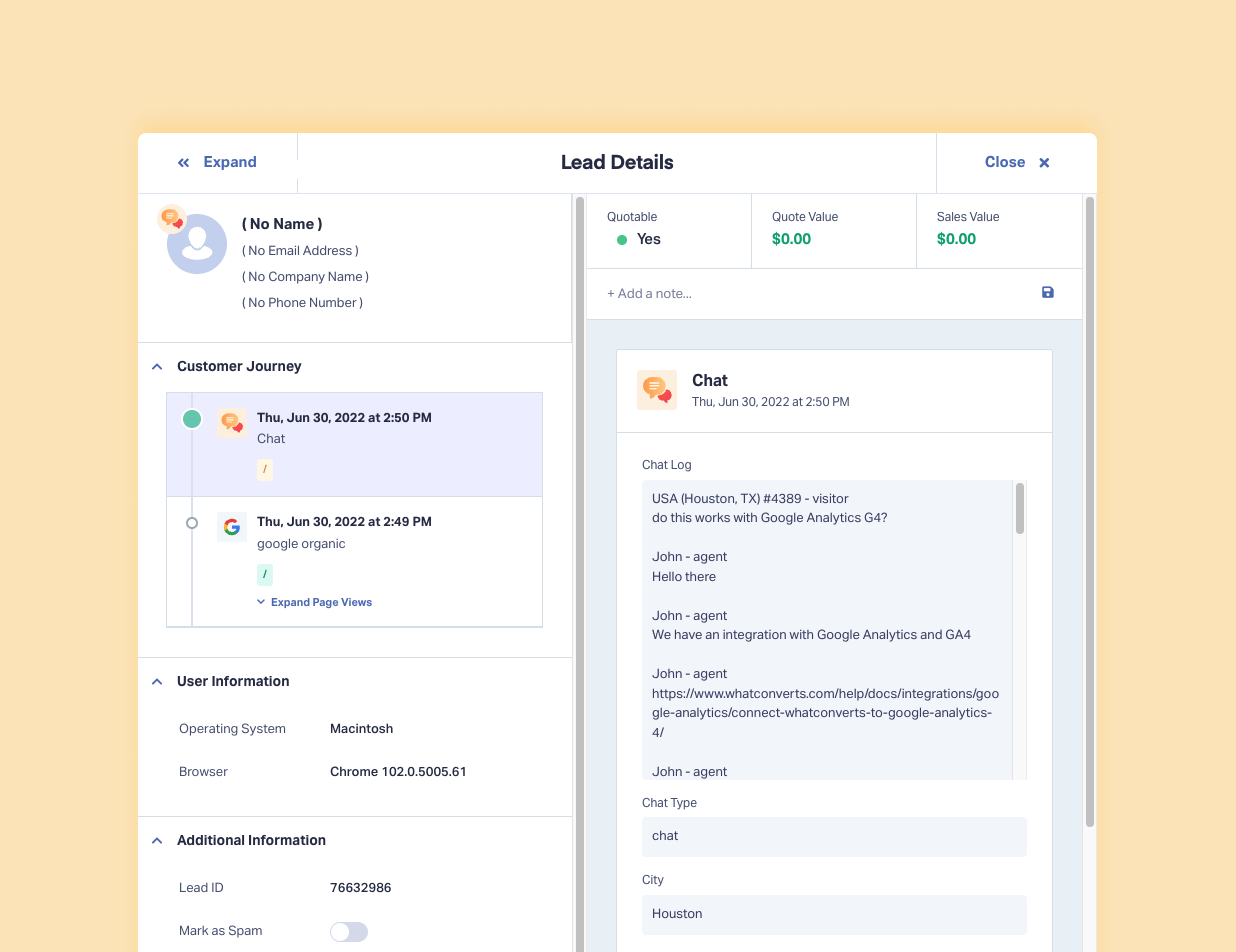 You can review the performance of keywords and remove those that are not working.
Marketing data, as shown above, will help make better decisions and craft insights on how you can re-iterate and improve your clients' PPC campaigns.
Here's a review we received from a happy customer:
"WhatConverts has been game-changing for us. Being a Google Ads agency, it enables us to take campaign performance to new levels with its in-built offline conversion tracking. By uploading the right quality leads that clients are looking for back into Google Ads, we can leverage Google SMART bidding strategies to their full potential."

Source:  https://www.g2.com/products/whatconverts/reviews/whatconverts-review-5179738
WhatConverts ensures Google's AI Smart Bidding strategy seeks to optimize ads to deliver high-quality leads.
Related content: Leverage Google AI for Google Ads Optimization 
You've heard the ole saying, "A picture is worth a thousand words."
Do you think you could get your client excited in your next meeting if you showed them a high-level view of their monthly data?
And the data is speaking their language, not yours.
Overall leads for the month - laid out by week. You can drill down and gain insights into daily activity.
Total leads by conversion method: calls, forms, chats, transactions, messages, and events
Top marketing sources
Best campaigns/keywords
Leading landing pages
Data visualization, which is handy for proving ROI, identifying successful campaigns, and honing in on a conversion and marketing attribution, is priceless. Data in a visual context is easier for the human brain to understand and pull insights. 
"People gather information through patterns. Visualizing your data will help you break down, process, and present data in recognizable patterns." source: "55 Facts and Statistics Showing Why Data Visualization is Important."
Doing this takes less time and effort to digest the information than to analyze data set up in rows and columns.
Think of your account manager presenting data to a client. Would this be helpful?
See how WhatConverts can help your agency. Schedule a 30-minute live demo so we can show you how to use WhatConverts to capture the value of your marketing.
You and your client can make better data-driven decisions with the right data. Providing insightful data to clients about your marketing campaigns will allow you to increase the value of your services.
They are happy, and you are happy.
Conversion attribution will help you manage client expectations and add value to your relationship with them. In return, you should also see some referrals and become known as that data-driven agency.
Data organization is crucial.
But what about the sales value of a lead?
If you have a sales goal in mind, you should be able to determine how many leads you need to reach those goals. Sales value is a measurement and guide for proving the value of each marketing campaign.
Tying your leads to sales allows you to measure Cost per Lead (CPL) and marketing ROI. 

The problem with most agencies working with clients is the inability to access the actual sales data and tie it back. In this type of closed-looped reporting, marketing and sales share data to make more informed decisions.
The benefits are endless, from lower marketing costs to improved customer experience and better lead management practices.
This may seem simple, but the reality is using call recording will capture every conversation between your customers and your team.
Check out the right side of the image below . . .
The call recording feature allows for deeper tracking and seeing how support teams handle the incoming leads.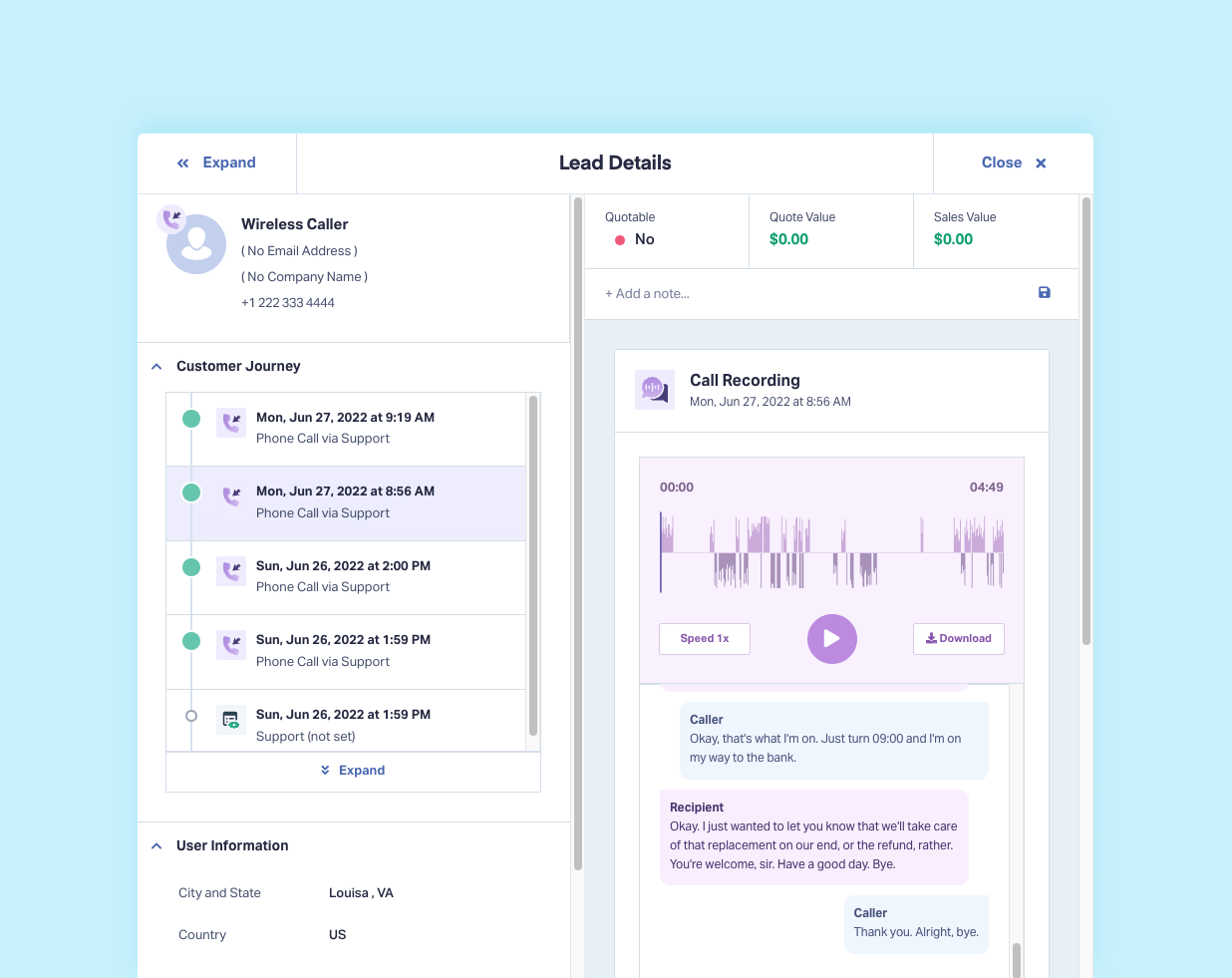 Do you think you could gain additional insights into your customers? 
The transcripts will help you understand your customers' needs to get a better idea of where to invest your marketing funds.
According to Microsoft,
"Consumer insight can provide a business with the opportunity to better personalize and tailor your product to the needs, wants, and demands of their customers. Organizations that leverage their customer behavior to generate insights outperform their peers by 85% in sales growth." 
Call intelligence will help you gather insights to do your job better.
You'll get information about who your customers are, where they live, their phone they are calling from, and if they are repeat callers.
More good stuff:
Get detailed demographic profiles
A glance into your customers' state of mind (buyer intent and common objections)
You'll be able to find out if the call resulted in a sale.
With call transcription enabled in your account, you have the ability to read and search through your conversations.
If the core of your business is SEM and SEO for small businesses, you'll be able to attribute calls down to the keyword. That is a game-changer for your clients' results.
When analyzing and optimizing PPC campaigns, knowing which keywords resulted in a phone call and became a conversion is beneficial.
Let's take it a step further.
What if you found keywords that really triggered your customers? How could you use them?
Use the keywords that are trending, or that stand out, and head on over to your landing pages. Edit a few words, use your customers' voice on the landing pages (what they are searching, search intent), and update your landing page.
The most successful marketing strategies are the ones that aren't simply set up and forgotten. You need to analyze and optimize with data-rich information. You'll find yourself in a better position to reach your target audience—the right message at the right time for the right audience. It doesn't get better than that!
Closing thoughts …
It is invaluable to let your clients know that the money they invest in marketing is working. You can clearly show them leads and what marketing channels brought them. This will help them understand what channels are performing best or which ones need more work.
WhatConverts helps agencies realize the legitimacy of their paid advertising leads through tracking numbers. It helps improve call flows, identify target markets, and adjust campaigns accordingly.
WhatConverts, a lead tracking and reporting software, gives you the knowledge to turn off campaigns that are not working and capitalize on the ones giving you a good return.
The only true way is by connecting the data across the customer journey. We capture and manage all your leads so you know which are valuable and who is converting. And give you the reports to showcase to your clients.
See how WhatConverts can help your agency. Schedule a 30-minute live demo so we can show you how to use WhatConverts to capture the value of your marketing.