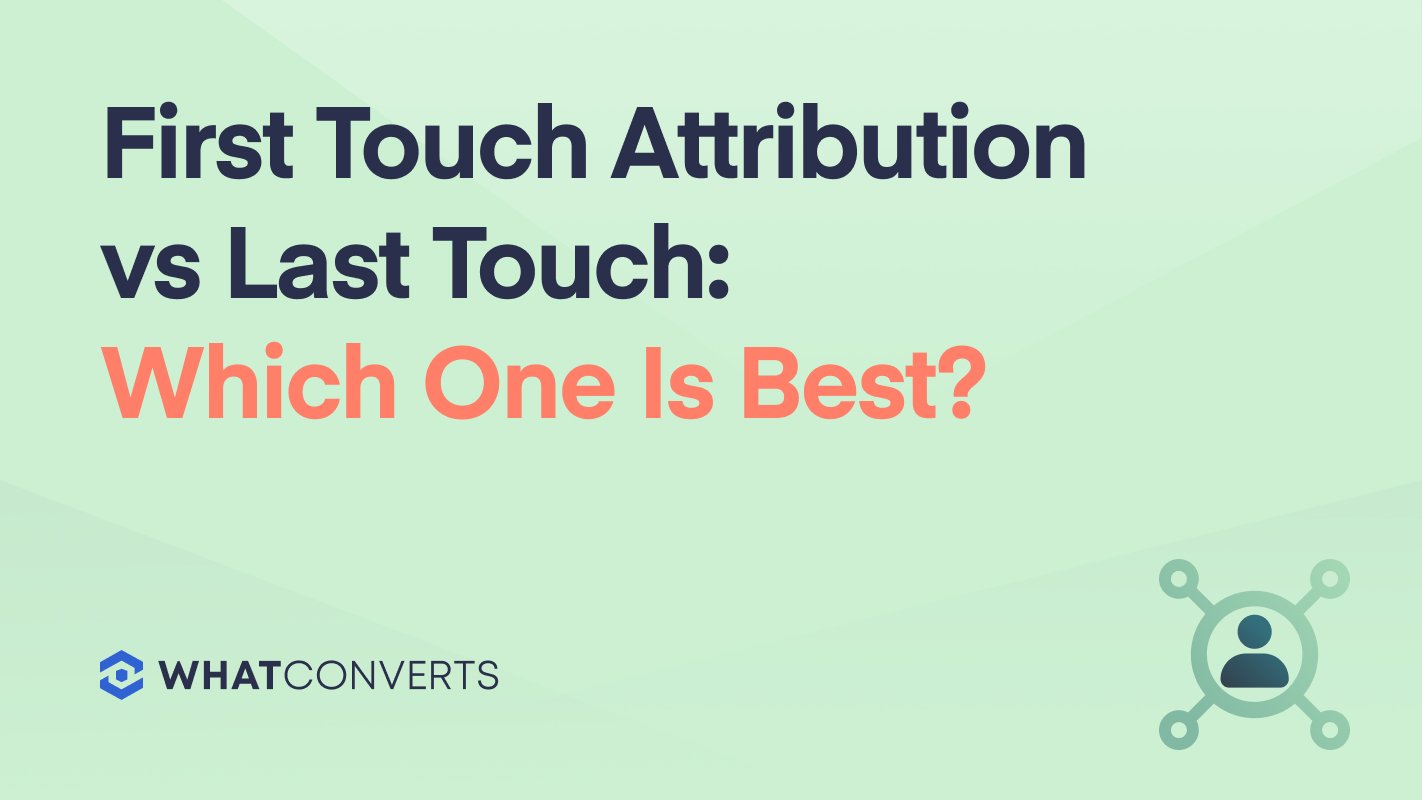 Would you rather know how people found your business or why they decided to make a purchase?
Your answer will help determine whether you should use first click attribution or last-click attribution.
Every business needs to know which marketing channels drive revenue.  Attribution provides you with that knowledge.
Knowing where conversions come from helps you spend money on effective channels and stop spending on ineffective channels. You can't adjust your marketing strategy until you know how campaigns perform. It's hard to know how campaigns perform if you don't use attribution models.
You probably have some questions about first touch and last-touch attribution.
What are the pros and cons of these attribution models?
Which one is the best fit for your company?
Is it hard to assign credit to different marketing sources?
This article has the answers. We'll define marketing attribution and explore the different types of models. This information should help you understand the attribution landscape.
Let's start by explaining the various components of a basic attribution model.
Want to use WhatConverts to track your leads? Schedule a live 30-minute demo today.
The Attribution Model
The path of an attribution model looks like this:
Discovery > Lead Capture > Opportunity Creation > Closed Business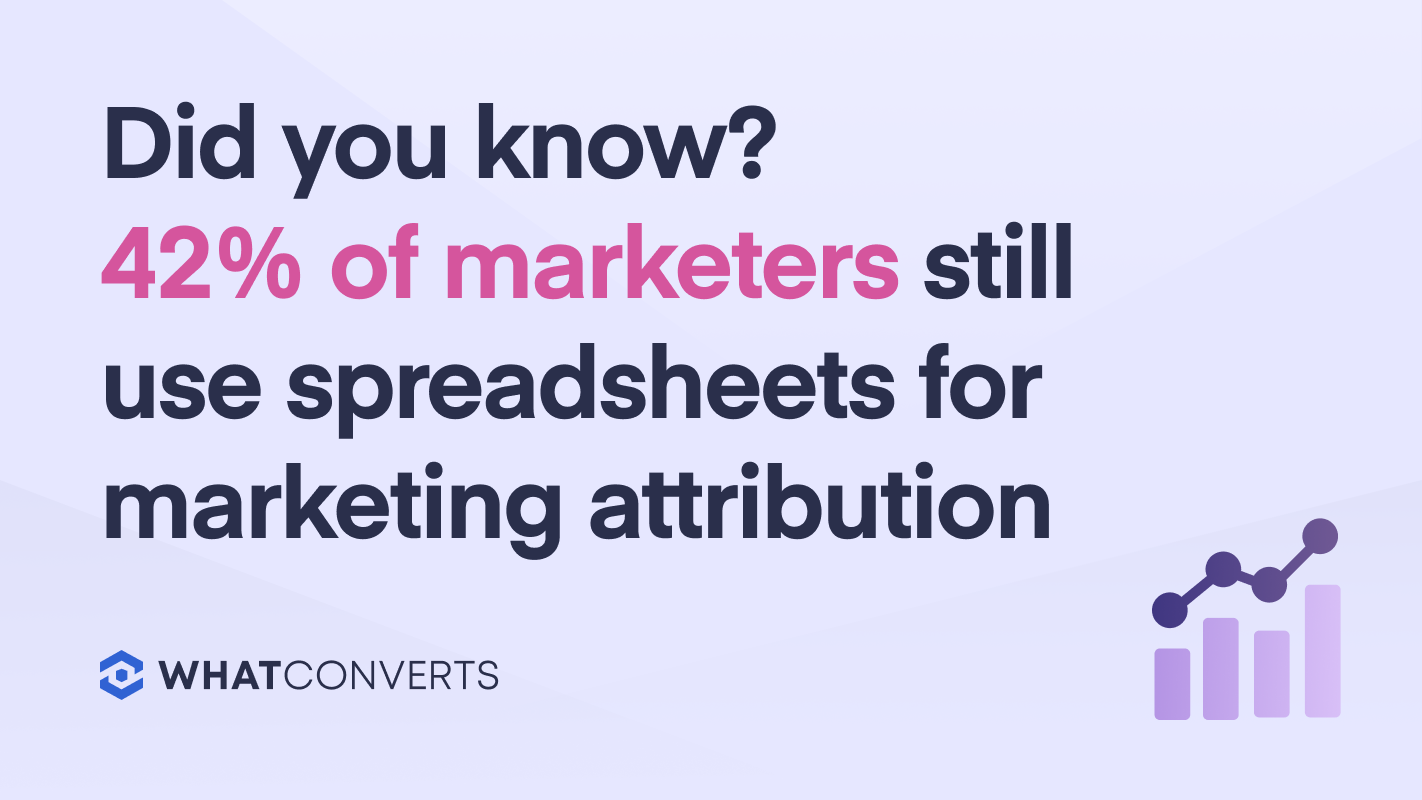 Discovery: This is the first step of the model in which the potential client has found the medium you used to advertise.
Lead Capture: This is the act of the visitor converting into a lead.
Opportunity Creation: This is the conversion of the lead to a qualified (or quotable) lead.
Closed Business: This is the final sale.
Now that we've explained the basic model let's look at variations of the attribution model.
What is single-touch attribution?
Single-touch attribution gives all revenue credit to one marketing touchpoint. This touchpoint could be an ad, an email, an organic search result, etc. Two examples of this are first touch attribution and last-touch attribution.
If you're using single-touch attribution, other marketing touchpoints get overlooked. Only one marketing touchpoint can get any credit for a conversion.
What is first touch attribution?
As the name implies, first-touch attribution gives credit to the first point of contact that brought a user to your website. The point of contact can be a link on a social media post, a video with a call-to-action, a banner ad, or any medium that allows click-throughs to the product or service page.
Pros of first touch attribution
This attribution model focuses on the user's initial point of contact. It can help you identify the copy or ad that made the consumer aware of your product and brought them to your website.
The model works well for businesses that specialize in introducing their brand to new customers, also known as  "demand generation." First touch attribution reveals the marketing sources that help people discover your brand.
Cons of first touch attribution
This model does not show which marketing sources drive sales. Most people who click to see more about a product or service do not continue through to the sale.
Marketing departments won't know what marketing piece created the sale; only which marketing campaign introduced the user to the brand.
The model does not give credit to the marketing piece that drove the final conversion action; it ignores it completely.
What is last-touch attribution?
Last touch attribution gives credit to marketing channels that create new sales opportunities. The model gives all the credit to the last marketing touchpoint a user clicked on before converting. Even if a user clicks on 10 different marketing touchpoints before converting, only the 10th touchpoint will get credit for the conversion.
Pros
This campaign-focused model allows marketers to see what campaigns generated the most conversions.
The model is conversion-focused, while first-touch attribution is awareness focused. Last touch attribution gives credit to marketing channels that drive final results rather than channels that drive initial clicks.
Cons
This model often overlooks how other marketing pieces influence the consumer.
Last touch attribution doesn't consider any previous times the consumer interacted with the website before the final conversion.
What is Last Non-Direct Attribution?
We didn't mention this model in the intro but will here in the spirit of thoroughness.
Last non-direct attribution tracks the last channel used by the consumer to generate a sale. It provides credit to an entire channel instead of a single marketing touchpoint. This model is often mentioned alongside the last-click attribution model.
Pros
This model gives you a definitive answer as to which channel is used most often by consumers who make a purchase.
Cons
The model ignores individual campaigns. Instead, it provides information about which channel drove a purchase.
Last non-direct attribution isn't ideal for marketing departments that emphasize tweaking individual marketing campaigns. It is more beneficial for marketing departments want to find out which channel, broadly, delivers revenue.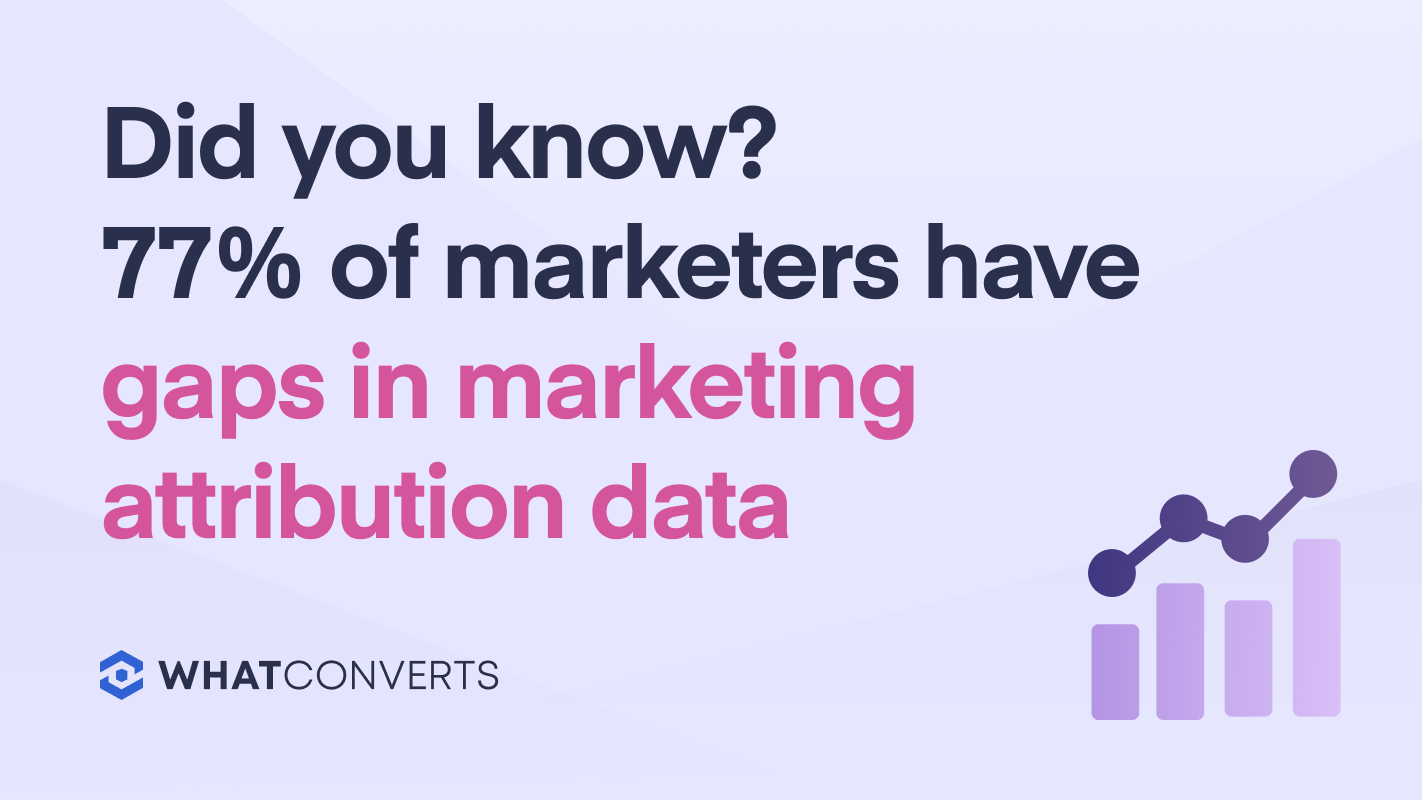 Knowing when to use which model
Now that you understand attribution models, you might be wondering which one you should use. If you aren't using a lead tracking tool like WhatConverts, you don't have a choice; you'll have to go with the attribution model used by the ad platform.
Want to use WhatConverts for marketing attribution? Schedule a live 30-minute demo today.
Here is a short guide to attribution models on some of the larger marketing channels on the internet.
Facebook/Meta
Facebook uses multi-touch attribution, which allows it to track time decay and other campaign metrics.
Google Analytics
Google gives attribution credit to the final marketing touchpoint before converting the lead to a sale, meaning GA uses a last-touch attribution model.
LinkedIn
LinkedIn uses last touch attribution.
Bing/Microsoft
Microsoft Ad (Bing) uses last touch attribution.
Amazon
This business giant uses last touch attribution.
The best model for your business
There is no "one size fits all" solution for tracking attribution. As the examples illustrate, last touch is more common than the first touch. However, it's up to you to decide which attribution model provides the most relevant information for your marketing strategy.
If you value visits, first click attribution is for you. It will allow you to see which marketing pieces drive clicks that may become something more substantial in the future.
Last click will show you which channels help close sales and grow your business. The model gives you a clear picture of which campaigns led to revenue growth.
First-click does have some significant advantages. You won't get sales if you can't get the consumer to click on the link for more information. The first touch attribution model measures the hook that can generate leads and conversions.
Different businesses have different attribution needs as well. You need to know where your clients originate if you run a travel agency. If you run an e-commerce company, you're more concerned with tracking the marketing channels that drive sales. Last touch would let you know how well your campaigns generate profits.
WhatConverts provides both first and last touch attribution, giving you the best of both worlds.
Using software tools for first touch attribution
You have enough on your plate without worrying about analytics, click-through rates, and tracking attribution models. You want to know which attribute model will help your company's bottom line.
At WhatConverts, we're here to take the headache out of lead tracking and attribution models. Our expert staff can guide you through the process of finding out which marketing channels drive leads.
WhatConverts is especially useful for marketers concerned with organic click-throughs and pay-per-click ad campaigns.
Want to use WhatConverts to track your leads? Schedule a live 30-minute demo today.