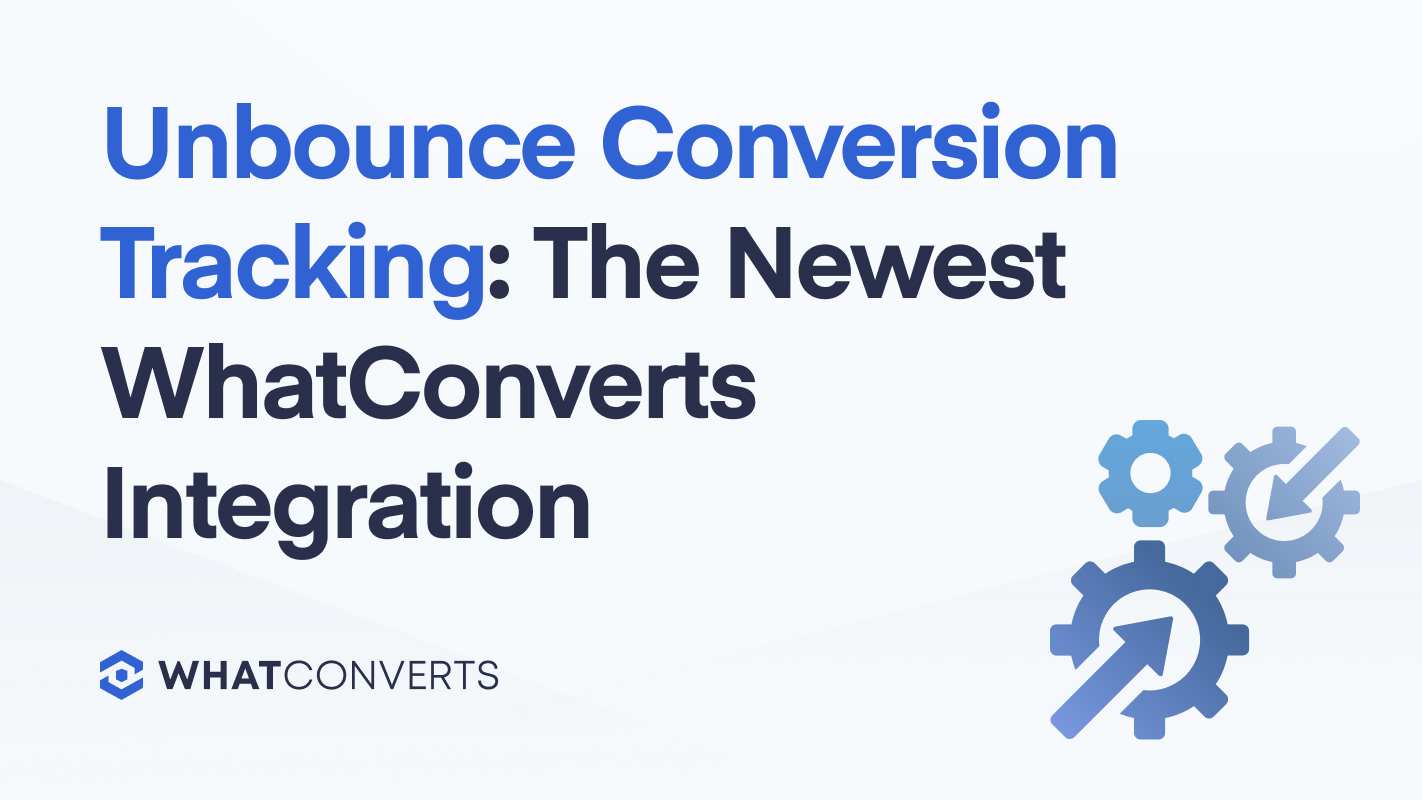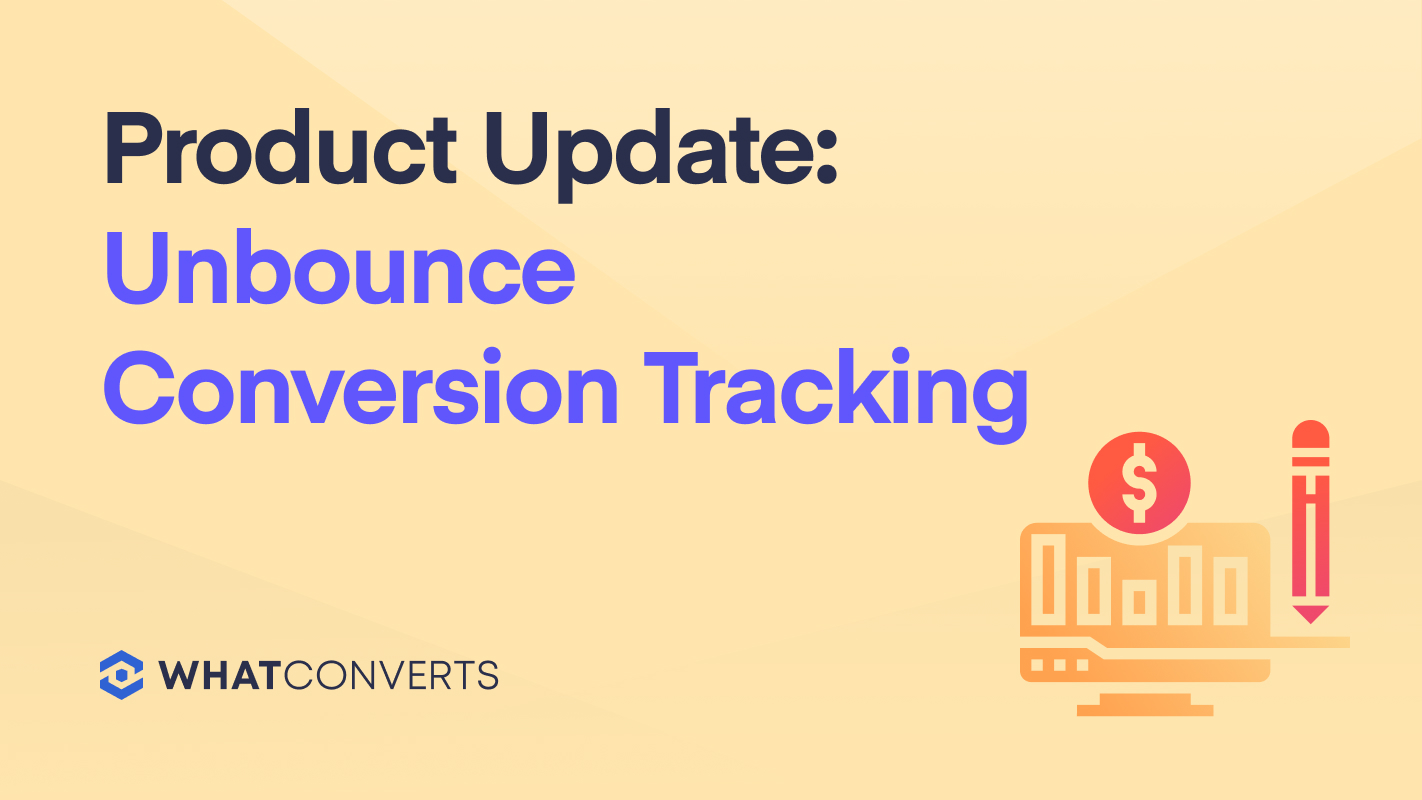 At WhatConverts, our number one goal is to help marketers see which marketing channels work. The only way to determine marketing effectiveness is to track all conversions, including phone calls. That's where our integration with Unbounce comes into play.
Unbounce, of course, helps marketers create landing pages and optimize them convert visitors into leads.
The problem is that, when creating landing pages to drive conversions, most marketers focus on form submissions to judge marketing ROI.  However, our data shows that phone calls can represent 35% to 70% of conversions. That's 35-70% of conversions that go unaccounted for in most landing page data.
Now, WhatConverts can fill this gap in conversion data on Unbounce landing pages. Though we been able to track and capture form and phone leads from Unbounce landing pages for years, we thrilled to announce that we can now send phone call conversions directly into your Unbounce account and improve your Unbounce conversion tracking and client reporting.
Let's take a look at the benefits.
More Accurate Variation Competition
The most actionable feature in Unbounce is the ability to let variations of a landing page compete against each other.
Whichever variation has the best conversion rate, wins.
Previously, form submissions were the only conversion that Unbounce measured. This paints incomplete picture of conversions. By including phone call conversion data, marketers can now clearly see which pages actually earn the most conversions and win the conversion competition.
Here's an example of an Unbounce dashboard showing the conversion rate for landing pages. At the bottom of the image you can easily see what variant converts best (forms and calls).
Group Landing Pages by Source
Unbounce gives you the ability to sort landing page conversions by source; where the visitors come from. I have personally run different ad campaigns to the same Unbounce landing pages, but grouped the results by the advertising source (Google Ads, Facebook Ads, LinkedIn Ads, etc.)
I found that the same message converted completely different depending on where the visitors came from .
Grouping landing pages by source in Unbounce, then integrating this data with WhatConverts, instantly organizes your leads and allows you to easily to dig into each campaign and conversions.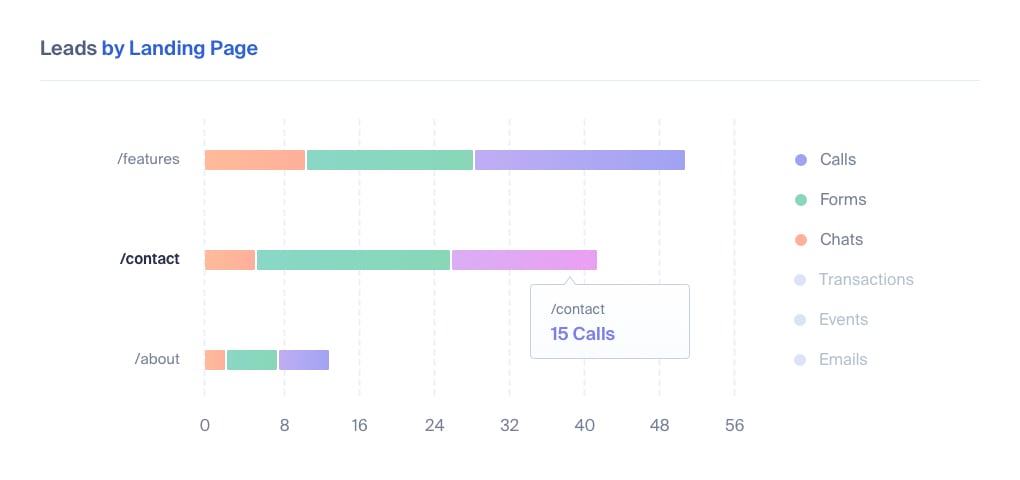 Group Quotable Leads by Marketing Source
Not all leads are equal. You may have hundreds of conversions, but if only a few are qualified leads, you won't be able to rely on your lead tracking data. WhatConverts allows you to see lead details, qualify leads and easily report on the best conversions from the best pages and best ads.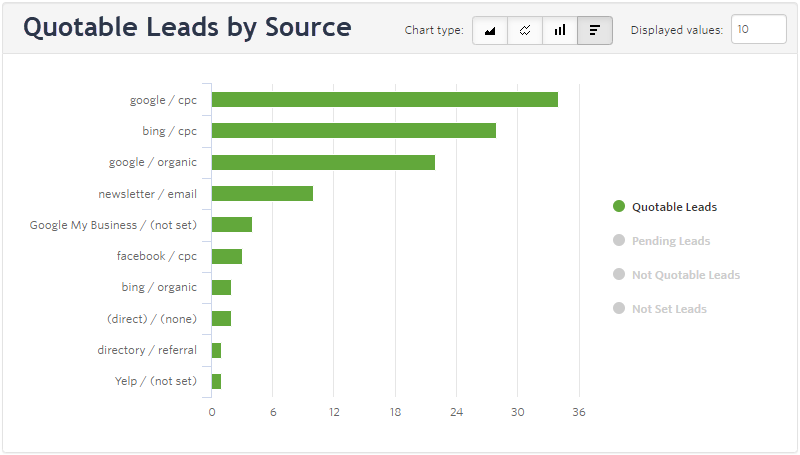 How to Integrate WhatConverts with Unbounce
There are two sides to WhatConverts/Unbounce integration. Firstly, collecting forms and calls. Secondly, sending those conversions back to Unbounce to see all form and call conversions inside your Unbounce account.
For step-by-step instructions, take a look at this article: Unbounce Integration