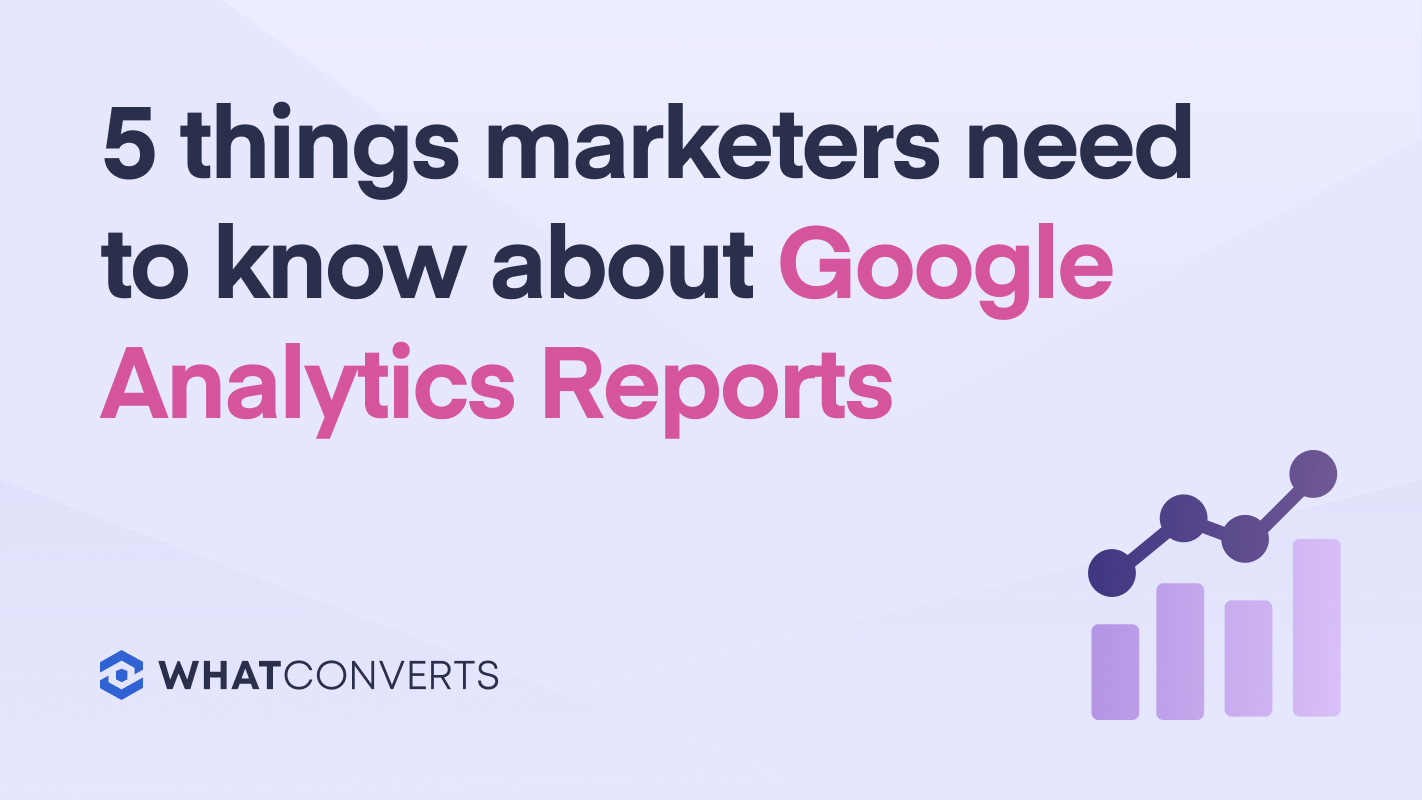 Google Analytics can't be your only tool. Imagine if you only had one pan in your kitchen. It would be hard to cook every meal you wanted to cook because your one pan is only designed to cook certain foods.
Now think about how you track your marketing channels. It's hard to track, manage and report on every channel if you only have one tool.
Still, many marketers trust Google Analytics (GA) to be that one tool. We're not here to knock GA — it's great at what it's designed to do! However, there's a lot that GA simply cannot accomplish without outside help.
Integrating WhatConverts with Google Analytics gives you the ability to track phone calls, form submissions, web chats and eCommerce transactions —  allowing you to connect the dots while measuring marketing campaigns, conversions and leads.
Here are five things you need to know about Google Analytics and its place in your marketing toolbox.
1

Your Google Analytics Report has some answers; not all.

Google Analytics is great at answering high level marketing questions, such as:
Where does my website traffic come from?
How many clicks and conversions are coming from my Google Ads?
Which pages on my website receive the most traffic?
For all the answers that Google Analytics can provide, however, there are a few important questions that leave it stumped:
What marketing channel inspired a customer to call you?
Are the leads coming into my business the kind of leads I want?
Which landing pages and content generate my leads
Which keywords and channels deliver qualified leads?
What is the sales value of my marketing leads?
Google Analytics can't provide these kinds of answers, but that doesn't mean you should ignore GA completely. One reason is that it's free. Another is that really good at providing a general overview of website traffic.
Here are three metrics are definitely worth tracking in Google Analytics.
Traffic Acquisition

Where are your website visitors coming from? Which marketing channels are driving people to your website?
New vs. Returning Visitors

Is your site enticing enough to convince people to come back? Are you doing a good job of attracting new visitors AND getting repeat visitors?
Bounce Rate / Exit Rate

Is your homepage turning people away? If your bounce-rate is low but your exit rate is high on other pages, it might be time to re-do the page design and UX on those pages.
While these three metrics are useful, they do share one common trait; none of them reveal anything about specific users or how those users become leads.
WhatConverts can show you the kind of data that actually ties conversions to sales.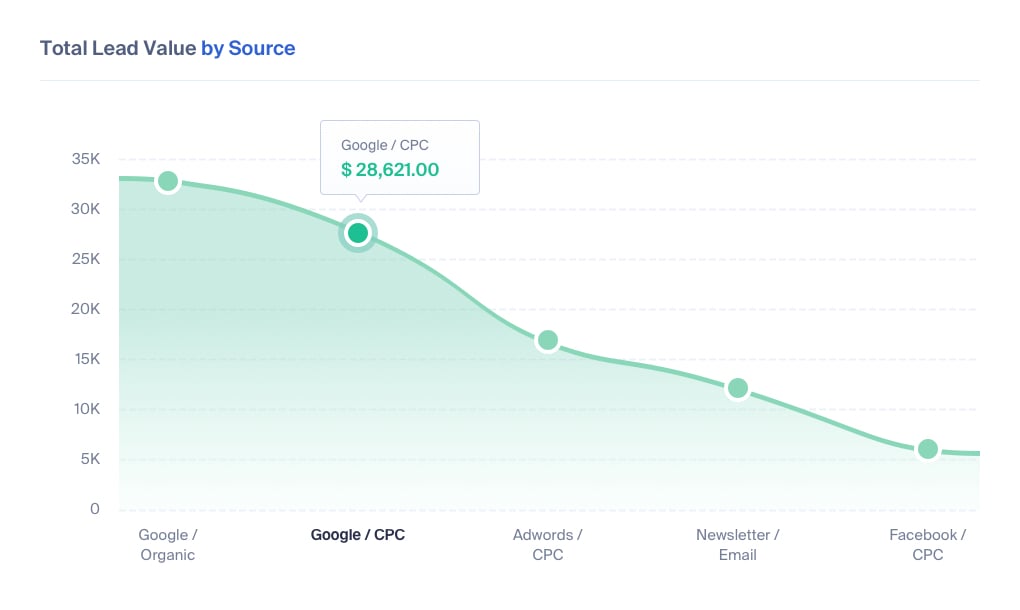 2

Google Analytics only shows the start of a journey.

Think of Google Analytics as your go-to tool for tracking the early stages of the customer journey. GA will help you figure out where your traffic comes from, but doesn't do a great job of telling you anything about the individual users that make up that traffic.

WhatConverts shows you how users continue their journey. While Google Analytics can tell you a conversion happened, WhatConverts tells you what that lead said when they got in touch, and then whether or not they ended up converting to a customer.

GA isn't a lead tracking tool or a lead management tool. Google Analytics can show conversion numbers, but raw conversion numbers don't provide any insight into lead quality.
3

GA can't show insights into specific users.

There are two areas in which Google Analytics might let you down; conversions and gaining insights into specific users.

Marketers can gain a lot of insight from information about specific users, especially users that complete a conversion action. What's their contact information? What's their IP address? What do they want from your company? Perhaps most importantly, are they a solid lead or not? Without the ability to examine lead capture data for specific conversions, marketers with conversion numbers that may not hold up to intense scrutiny.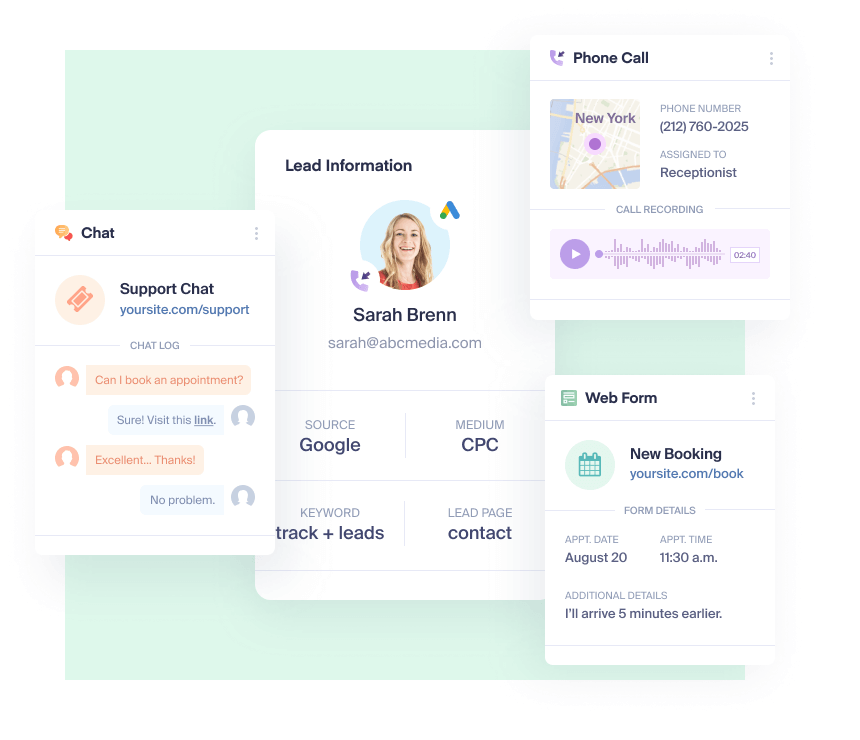 4

GA doesn't track calls (but it can).

So someone called your business. Great! How did they get your number, or find your business in the first place? Unless you remember to ask on the phone call, you have no way of knowing. Google Analytics can't provide you with data regarding this type of offline conversion, but it can if you add WhatConverts.

Call tracking information is valuable; digital marketing is driving 92 percent of business calls, and 61 percent of mobile searches result in a phone call. Calls are every bit as important as important as digital conversions like emails and form fills. In some cases, even more so; According to a report from BIA/Kelsey>, 66 percent of SMBs rate phone calls as a good or excellent source of leads.

Tracking calls as conversions is a key component of developing an accurate lead tracking and client reporting system. But what if you want to go even further, beyond just tracking the calls that come in? That's where WhatConverts keyword-level call tracking can fill in gaps, giving you the ability to see which PPC keywords generated each lead, so you can optimize your Google Ads spend accordingly.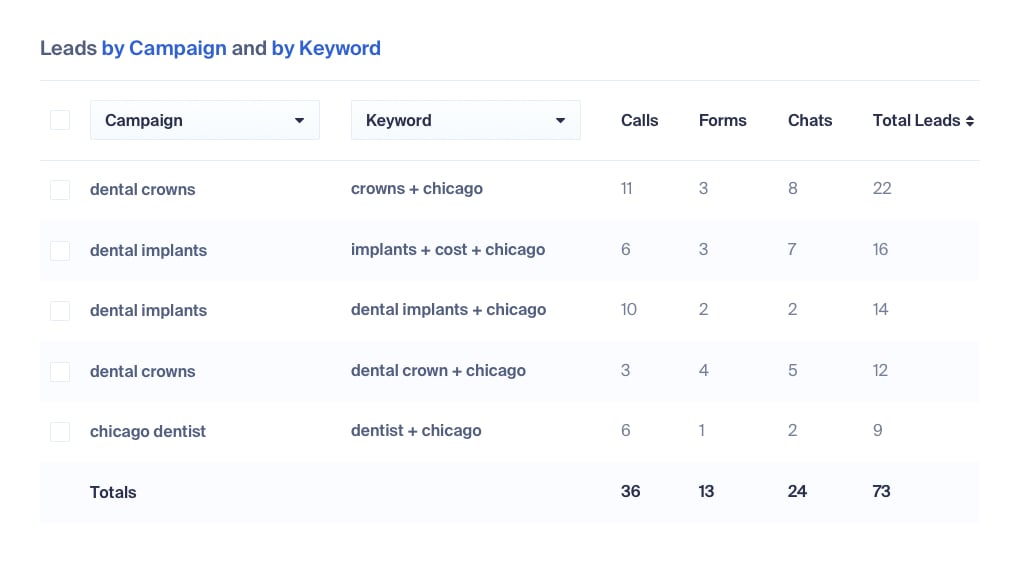 5

GA shows the "what" but not the "why."

Google Analytics can tell you if your site experienced a drop in conversions from one month to the next. What it won't show you is why that drop occurred; which marketing channels were responsible for that drop in conversions. GA is good at showing what happened, but lacks the functionality to show why it happened.

WhatConverts lets you drill down into individual leads, revealing more information such as the lead's landing page, the contact information, plus chat transcripts and call recordings.

Here's an example of the WhatConverts Monthly Summary report. Next time you're wondering how to generate a good Google Analytics report, consider adding this type of report to the mix. This Monthly Summary report makes it possible to view marketing ROI; which marketing channels are responsible for changes in the number of leads from one month to the next.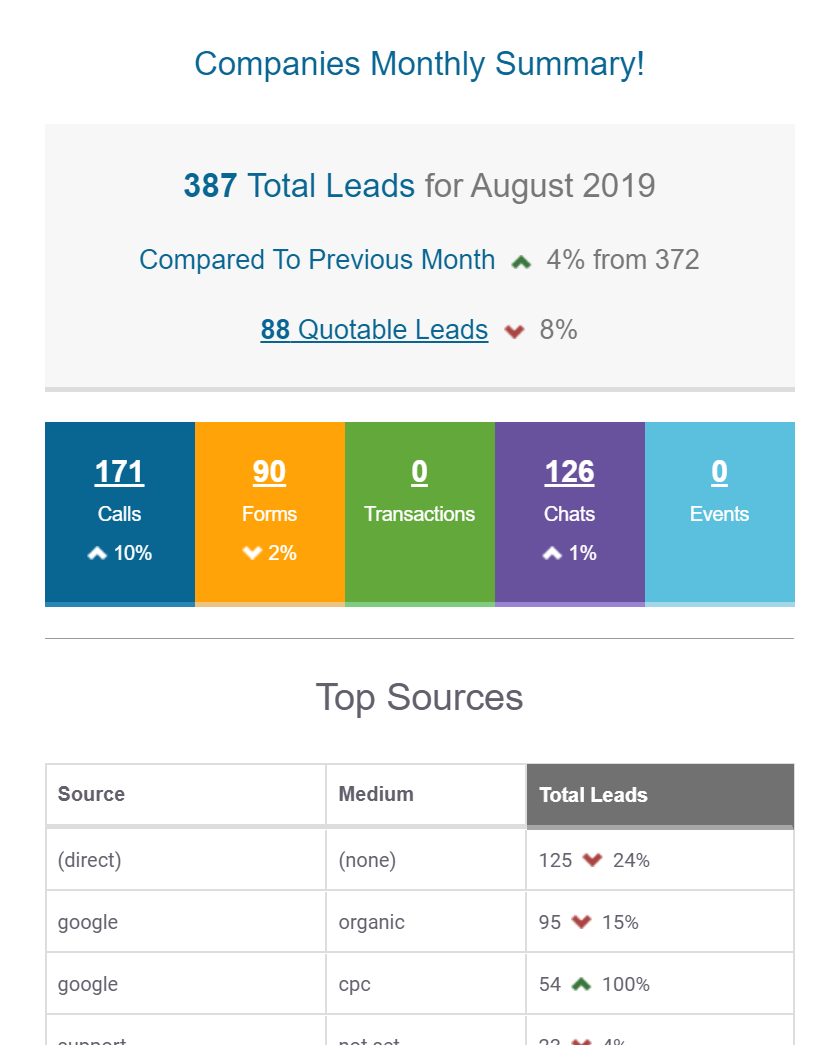 Google Analytics can provide marketers with general indicators about what may be happening on their site. It cannot, however, provide details, That's why GA must be supplemented with tools that provide richer tracking and marketing reporting for your website, including call, form and chat tracking. By integrating WhatConverts into Google Analytics, you can get more valuable reports that display calls, fills of online forms and chats as events and goal completions within GA.