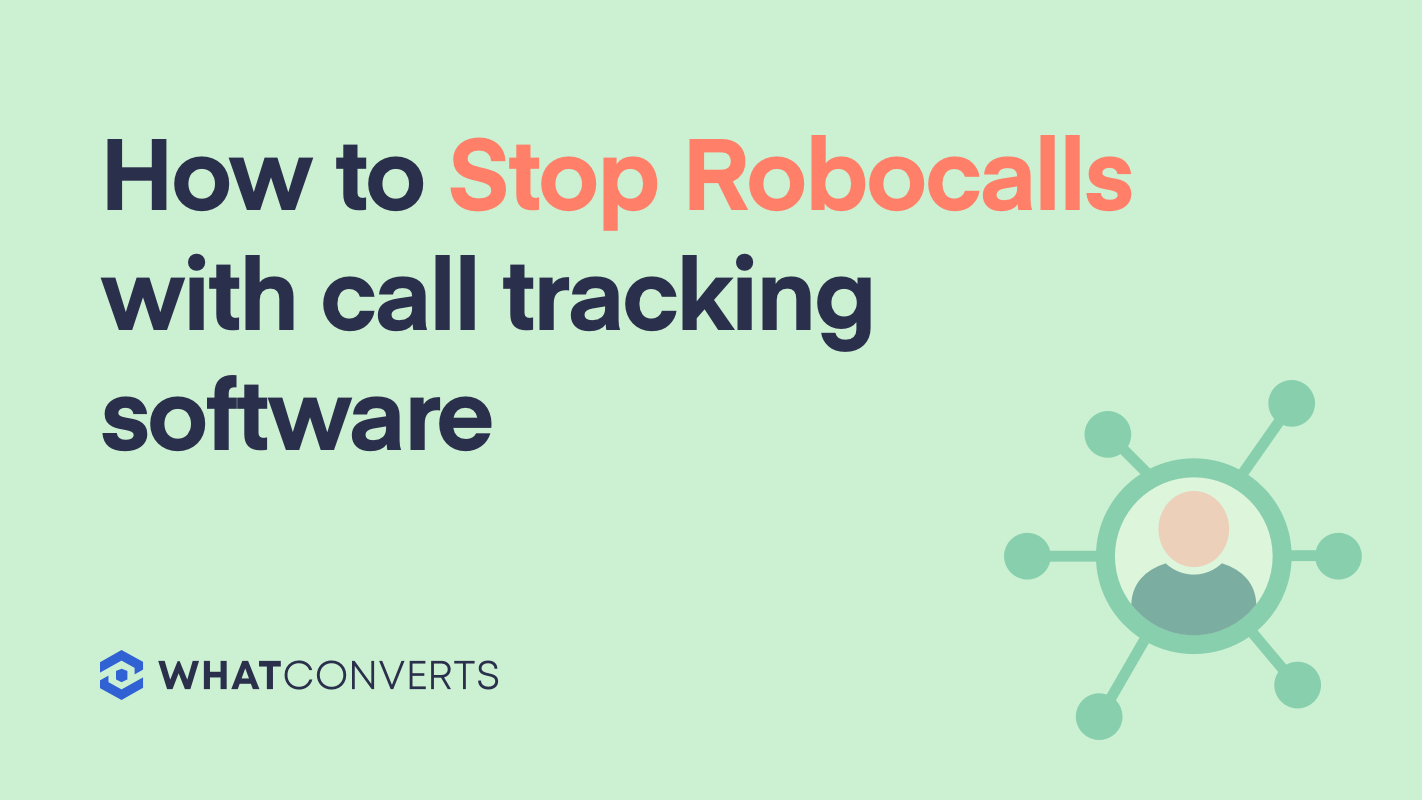 Why figure out how to stop robocalls? It's easy; they make everyone's job harder.
They make support teams' jobs harder. Support wastes time answering spam calls and robocalls — time that could be spent on real customers with real issues.
They make sales teams' jobs harder. Salespeople waste time answering spam calls too, and suffer when spam calls are counted as incoming leads. If a business receives 10 spam calls and marketing attribution software counts those calls as conversions, it will look like the sales team failed to turn 10 conversions into customers.
Spam calls make marketing teams' jobs harder. Marketing teams have to figure out which campaigns generate leads, and they do that by looking at monthly reports to see how many calls came in. The team might see 100 phone calls in the report, but if they don't know how many are real and how many are spam, they won't know which campaigns work.
Every part of a business suffers from spam calls. That's why we're going to explain why every business needs to be able to filter, block or otherwise circumvent these calls.
Read on to find the solution to spam!
First, Let's Talk About The Ridiculous Problem of Robocallers
Robocallers are the main culprit behind spam calls. These aren't real people — they're pre-recorded messages that often come from spoofed caller IDs. There were 58 percent more robocalls in 2018 than in 2017, and as the number of calls increases, businesses must find a way to filter these calls.
Next, Let's Talk About How to Stop Robocalls
Call tracking software tells you that a lead came via phone call, but it should also tell you when a call is not a real lead. The best call tracking software does this through spam challenges. One type of spam challenge is an incoming call prompt; a simple phone navigation prompt telling a caller to "Press one to connect to [business name]."
Anyone who has ever called their bank has used a call flow menu like this. They aren't complicated. For robocalls, however, call flows are impenetrable. Robocallers can't make a selection from the navigation menu, and when a caller doesn't choose a call flow option the spam challenge is automatically hangs up the call.
The robocall doesn't get through, and your business doesn't have to deal with the annoyance.
[blog_newsletter_signup]
WhatConverts users can choose from three different options for spam protection, and these challenges help us block about 10% of all calls because they are identified as spam:
WhatConverts automatically sets up this filter for every account, forcing known spam call number to go through an incoming call prompt. WhatConverts partners with Nomorobo to block a list of known robocaller numbers. When these known robocallers call and don't select an option in response to the prompt, the call automatically hang up.
Filter Anonymous Spam Calls
Activating this option filters out robocalls with anonymous numbers. If an anonymous number call to your business, it'll be filtered through the call flow and hung up on.
If robocalls are really driving you crazy, you can activate all three options, the third of which is "All Other Calls." By activating all three spam challenges, you'll send every caller through a preset incoming call prompt. This can be a bit of an abrasive experience for real people calling your business, and is not a recommended setting. Most robocalls can be caught by the first two settings.
Another option is to set up a custom call flow to filter robocalls. This is not a part of the spam challenge, but is a common way to deter robocallers while still providing real callers with options to connect to the right department. Here's a visual representation.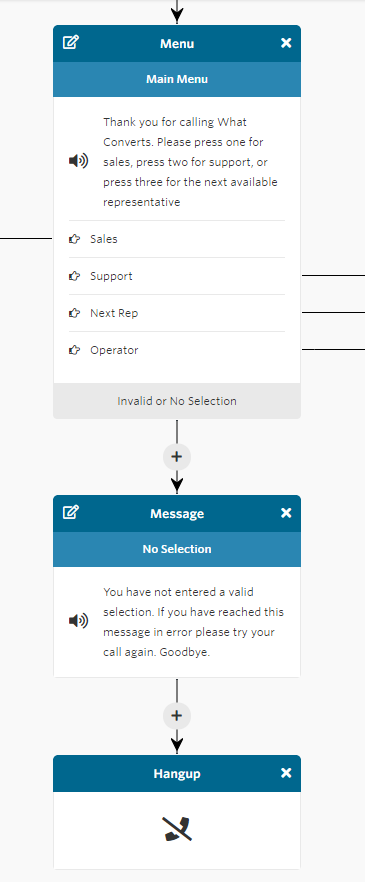 But Spam Calls Can Still Cloud Up My Marketing Analytics!
Picture this: it's the end of Q4. You sit down to examine your call tracking software, hoping to see how many leads came in last quarter. There are a lot of calls in there, and many of them seem a little...off. With a deep sigh, you realize that this could take awhile. If only you'd figured out how to stop robocalls.
It's impossible to know which marketing campaigns work if you have to sift through spam calls just to find the real leads. Spam calls cause inaccuracies in your lead capture, lead management and lead reporting. If you can't identify spam calls right when they happen, you're going to have to identify them later — when you're trying to organize leads or create reports.
The solution? Identify spam calls immediately and catch them before they clog up your lead reports.
So How Do I Stop Spam from Clogging Up My Lead Data?
Stopping robocalls from getting through to your business is step one. Step two is ensuring spam calls don't get counted as conversions. We're wary of this at WhatConverts, so we give users the ability to mark calls as spam — thereby hiding the lead from all reporting and the leads dashboard. When a call is marked as spam, the number is added to a list of known spammers, forcing the caller to go through the spam challenge every time they call in the future.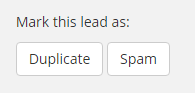 If you put your business number out there in an ad, you can judge the effectiveness of that ad by counting how many calls you receive from that ad. If you're also receive hundreds of spam calls during that time, you may mistakenly believe the campaign is more successful than it is.
Any business that spends money on marketing attribution software should be concerned about how to stop robocalls. You pay good money to see how many leads come from phone calls, and spam calls cause inaccuracies in this data.
Eliminating spam calls from your lead tracking system allows you to be a more accurate, informed judge of your marketing effectiveness.