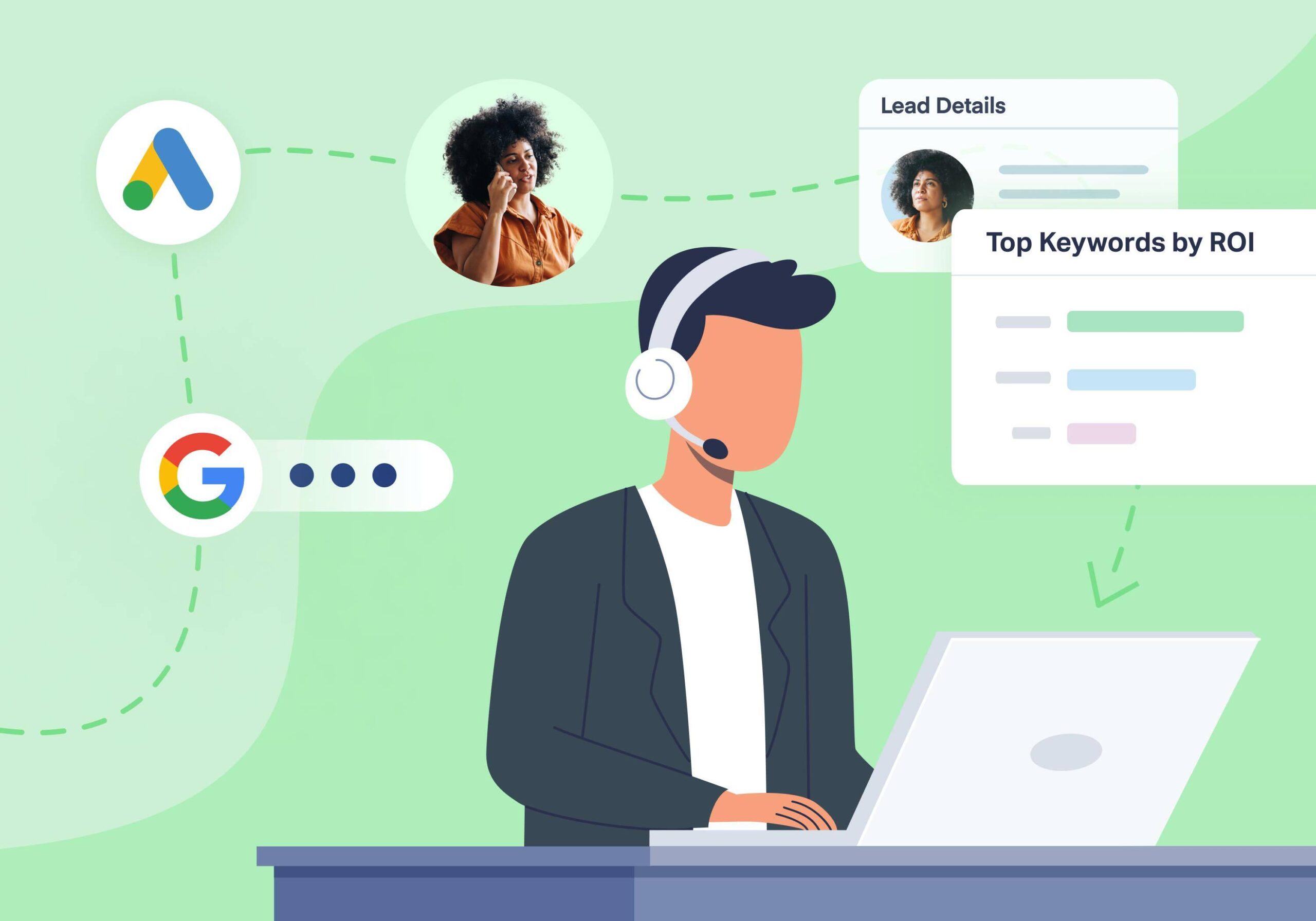 This post was updated on July 18th, 2023.
Getting leads is great, but it's lead conversions that drive business revenue. It's easier to convert leads when you know who they are, where they came from, and what they want. Two tools can help with that; lead tracking tools and virtual receptionist tools. When used together, these tools can put you on the fast track to exponential growth.
Converting leads into new clients creates opportunities for sales, referrals, and positive reviews. As your business grows over time, it's important to track your lead sources. This will allow you to continue accelerating growth while avoiding plateaus or slowdowns.
Software like WhatConverts helps with growth. It lets you track and attribute sales to traffic sources based on phone calls, chats, online forms, and transactions. This enables you to shift your budget to high-performing marketing channels that drive leads.
Using Lead Tracking to Improve Lead Conversions
Let's say you're spending money on Facebook Ads. I'm sure you'd like the ability to track whether your investments are generating qualified leads. Solutions like WhatConverts make this possible. With lead tracking, you can ensure marketing spend drives revenue for your business.
The first step is to start tracking where your leads come from and how they're converting. With this data, you'll be able to fine-tune your marketing campaigns to maximize lead generation. Better marketing starts with gathering data to find out what's working and what's not.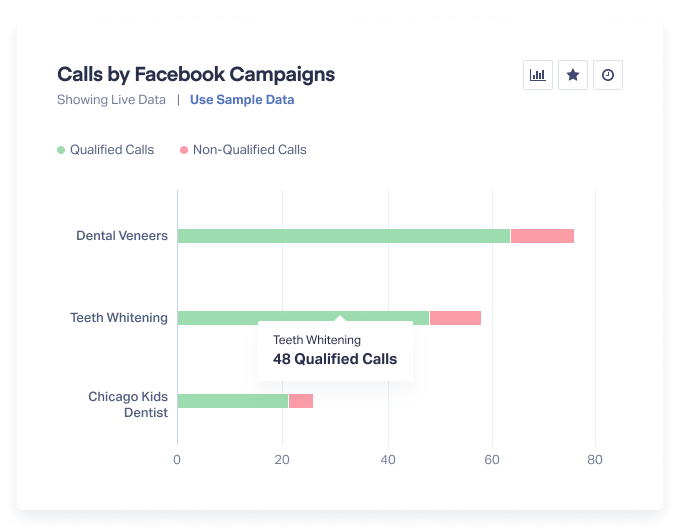 You can boost spend on the channels that work and see more prospects get in touch more often. As this happens, you should prepare to answer their questions —and answer them promptly.
Using Virtual Receptionists to Boost Lead Conversions
Once you've fine-tuned your marketing to deliver leads, you'll have to ask yourself a question. "Do I have enough dedicated staff who can respond to leads quickly?"
If you don't, you may want to consider an outsourced solution like a virtual receptionist service. You can set up lead tracking with your virtual receptionists too, allowing you to answer every call and trace it back to the marketing responsible for the lead. Your outsourced receptionists will be able to answer calls knowing who the lead is and where they came from thanks to caller ID and lead history.
Research from HubSpot's consumer report shows leads can be unforgiving when they feel ignored. You don't want to be scrambling trying to identify who's calling your business or how they found you.
The HubSpot report found that:
82% of consumers expect an immediate response to a sales inquiry.
82% of consumers expect to be responded to immediately and 90% of consumers expect it on a support request.
80% of consumers say they've stopped doing business with a company because of a poor experience.
What Is a Virtual Receptionist Service?
A virtual receptionist service outsources lead response to professional receptionists. These receptionists can screen and answer calls, schedule appointments, collect payments, and more. Receptionists are trained in customer service, intake, and business development.
Virtual receptionists can also provide services that surpass the capabilities of in-house staff. This includes after-hours answering, overflow, and bilingual answering. Virtual receptionists provide leads and clients with 24/7 coverage and prompt responses.
As you start adjusting marketing campaigns based on data from lead tracking, you'll start seeing more leads come in. As the leads reach out virtual receptionists will respond quickly and provide other benefits for your firm.
Benefits like:
1. Increased Productivity, Minimized Distractions, & Protected Time
Outsource administrative tasks so staff can focus on revenue-producing tasks and avoid constant interruptions. This allows staff to be more productive and helps your business make more sales in less time.
2. Reduced Call Handling Times & Higher Caller Conversions
A virtual receptionist service helps to guarantee phone calls are answered immediately 24/7. Callers won't hang up, wait for an answer, or be stuck on hold. Virtual receptionists handle your calls with a sense of urgency and care. This ensures callers feel valued and makes them more likely to convert.
3. Improved Client Satisfaction & a Stronger Business Reputation
Friendly customer service and instantaneous responses can help make your business seem larger than it is. When your customers feel valued because they get to talk to a real person, your business will have a better professional reputation.
Virtual receptionists can help your business's productivity and reputation, but they also serve as a powerful lead conversion tool.
Think of them like your own personal secret agents: they can generate, qualify, and convert thousands of leads without ever being seen.
Your clients will never suspect that your virtual receptionists are outside of your office. Customers will think your business is full of superhumans, capable of delivering outstanding customer service at any time.
Pairing Lead Tracking with Virtual Receptionists
Integrating Smith.ai with WhatConverts makes it easy for you to track every answered phone call back to your marketing source.
WhatConverts clients that are new to Smith.ai can receive $100 off their first month of Smith.ai service (new Smith.ai clients only) using the promo code WHATCONVERTS!
With WhatConverts and Smith.ai, you can find out which marketing sources deliver the most calls and chats for your business. This will boost sales and improve your marketing funnel. Using both tools together will help your business grow—and grow quickly!
Ready to get the data you need to target higher value conversions? Take WhatConverts for a free 14-day test drive today!