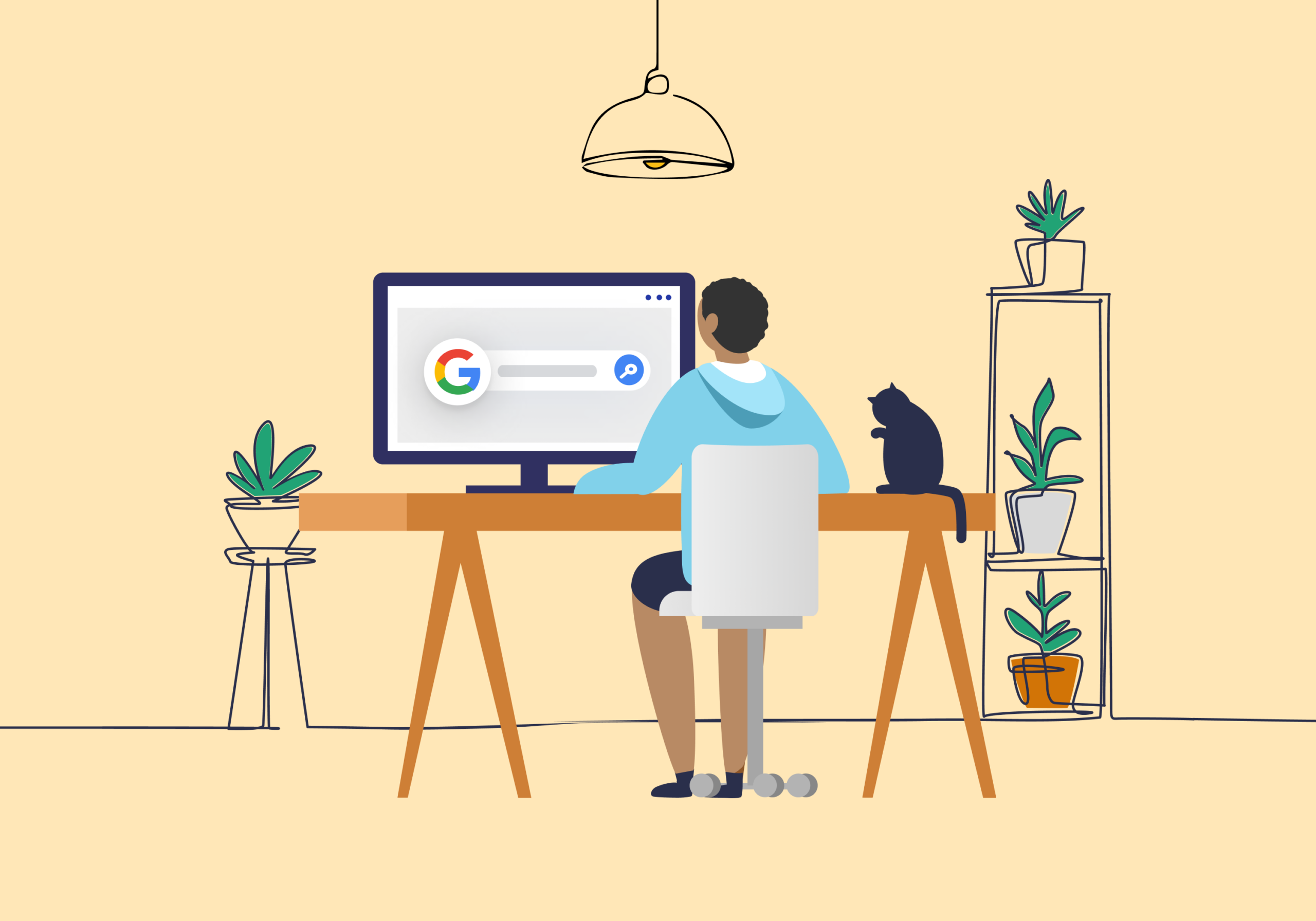 Consistently generating high-quality leads for your business means being smart about your budget allocation and marketing strategies.
At WhatConverts, we consider paid search marketing the most effective for any lead-generation strategy.
Why? Because of the Triple T of search marketing.
So, what is the Triple T of search marketing, and why does it make search such a powerful digital marketing strategy?
What is The Triple T of search marketing?
With paid and organic search, marketers can promote businesses through search engines like Google and Bing. Google's search engine is the most popular amongst global consumers, with a market share of 92.2%.
What makes paid search marketing so powerful is that you can target your audience at the time they need your product and then track your results to optimize future campaigns for better results. That's the Triple T: Targeting, Timing, and Tracking.
Let's get into each component in more detail.
92.2%

of global search engine market share is owned by Google.
Targeting
Targeting is a powerful core strength of search marketing because you can place relevant ads against specific searches people are making.
Once you have researched what terms your audience is searching for, you can target these by bidding on specific keywords.
Keyword targeting helps you reach an interested and qualified audience with content relevant to their search. This offers paid search an advantage over other strategies, such as social media, which are limited to demographic and interest targeting.
Let's look at an example. Lewis runs digital marketing for a Chicago-based dental practice. He notices his target audience is searching for the term 'book Chicago dentist crowns.' This suggests they:
Are located in Chicago
Are looking for a specific service
Intend to book an appointment
Therefore, leads generated from this keyword are likely qualified as their search indicates buyer intent.
To get very silly, targeting keywords like 'Melbourne optometrist' would indicate the opposite, as any leads generated would not be qualified.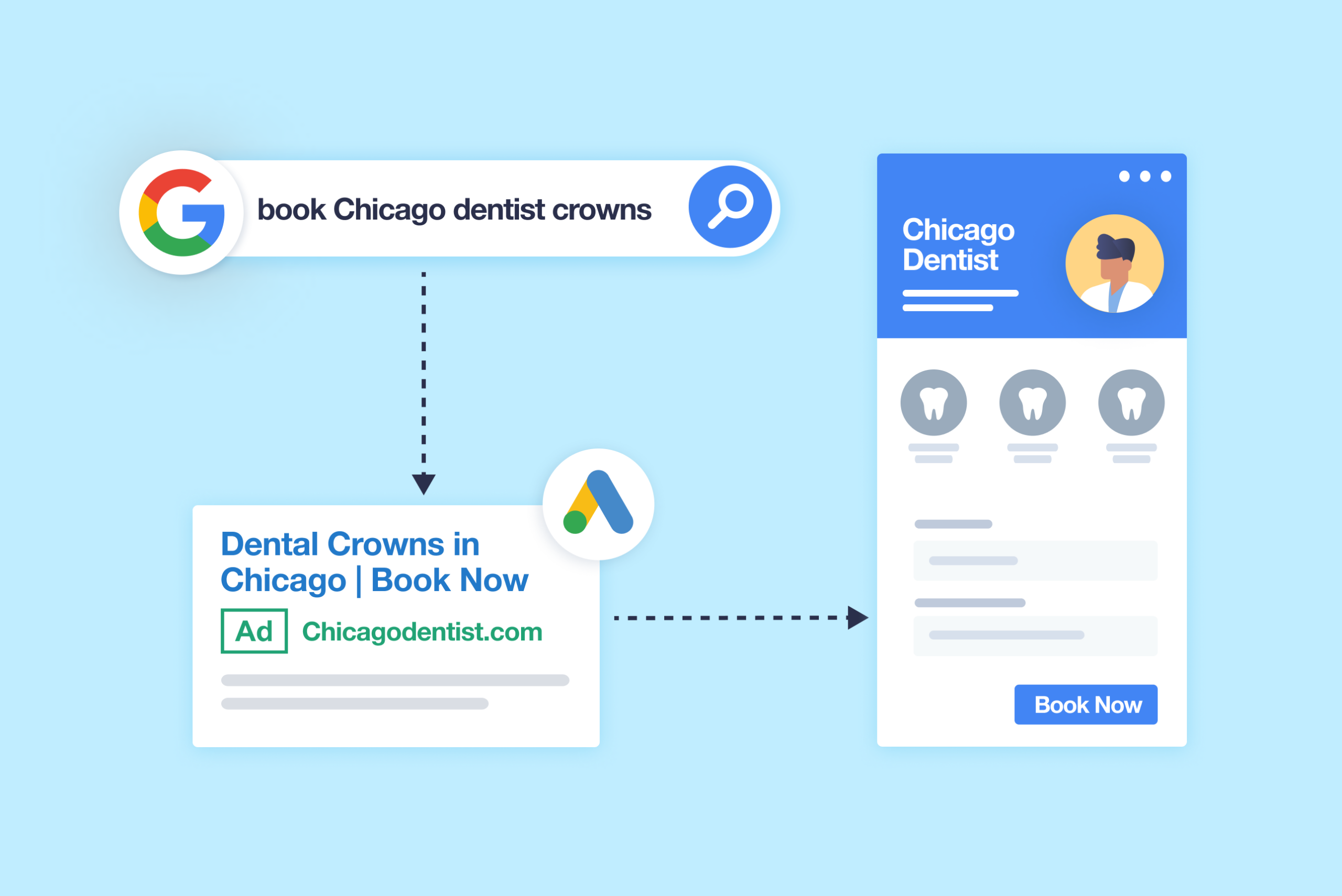 Timing
With search marketing, you can target audiences not only when they're interested in your product but at a time they need it.
Timing is critical to the success of search marketing campaigns. Let's dig into why.
Targeting consumers with high intent
The most valuable consumers are those who have 'high buying intent,' which means they're likely to buy a product or service.
The customer journey to purchase is often complicated, but the role search plays is simple:
The customer wants or needs something
They search for it
They find what they want
They take action
Search marketing, including PPC and SEO, is incredibly valuable because, with clever targeting, you can ensure your ads are served to customers actively searching for solutions or ready to purchase.
Let's look at our example again. Lewis wants to drive phone calls. A phone call is a high-intent conversion action that typically results in an appointment if the availability and pricing are right. He knows that consumers who search for 'dentist crowns Chicago' are primed to call his client. By targeting these keywords with relevant ad copy, he can ensure his client's dental practice is the first the consumer calls.
Behavior differs by time of day or week
Consumer behavior is not linear; it changes daily and even hourly. With lead tracking services like WhatConverts, marketers can identify the times when customers are most likely to convert to leads.
Optimizing budget allocations based on consumer behavior can help maximize your ROI. Considering businesses spend around 13.6% of their budget on marketing, reducing wasted ad spend is critical.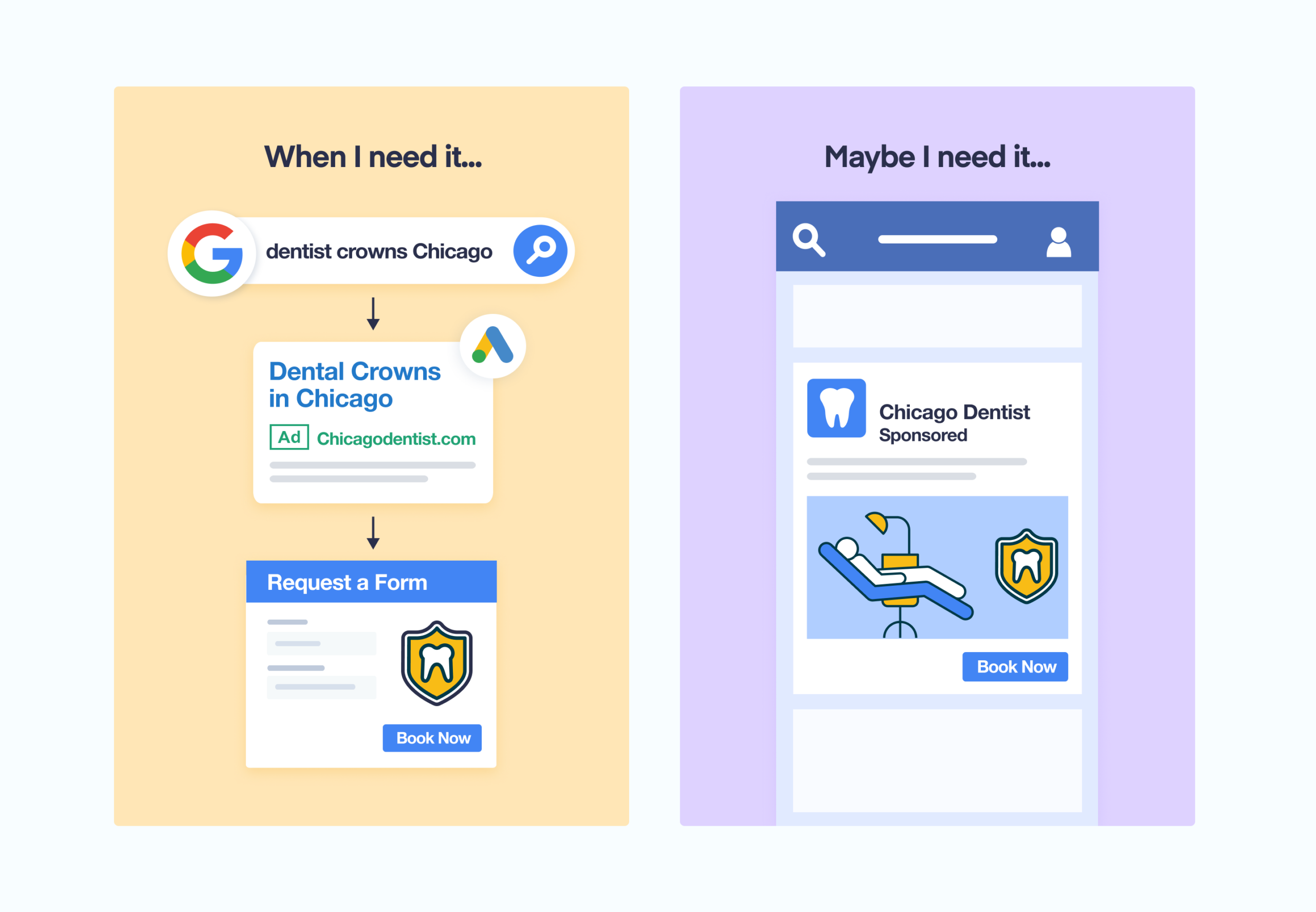 Tracking
Running search campaigns without suitable lead tracking is like navigating an unfamiliar city without a map. Without robust data, how can you know if your campaign is producing the desired ROI?
96% of companies use ROI to assess campaign effectiveness.
Search marketing offers extensive tracking potential. With the right tools, you can capture insights into what marketing activities drive the most leads, including valuable yet difficult-to-track conversion types like phone calls or form entries.
While you can track clicks and conversions through Google Analytics, these surface-level insights don't specify each lead's value or quality. Lead tracking software, on the other hand, reveals who interacted with your ad, what touchpoints they engaged with, and what action they took, helping determine the value and quotability of each lead.
13.6%

of businesses budget is spent on marketing so reducing wasted ad spend is critical.
If Lewis uses lead tracking software, he can see that 'dentist crowns Chicago' has generated seven leads via phone calls at $60 per lead, whereas 'Chicago dentist' has generated three leads at $140 per lead. It's clear that both delivered a healthy ROI, but the more specific search had less competition and converted at a higher rate. These clear insights enable you to optimize your marketing campaign for maximum benefit.
Real-time results garnered from tracking help you identify opportunities to optimize your campaigns by making data-informed decisions on budget allocation and keyword strategy.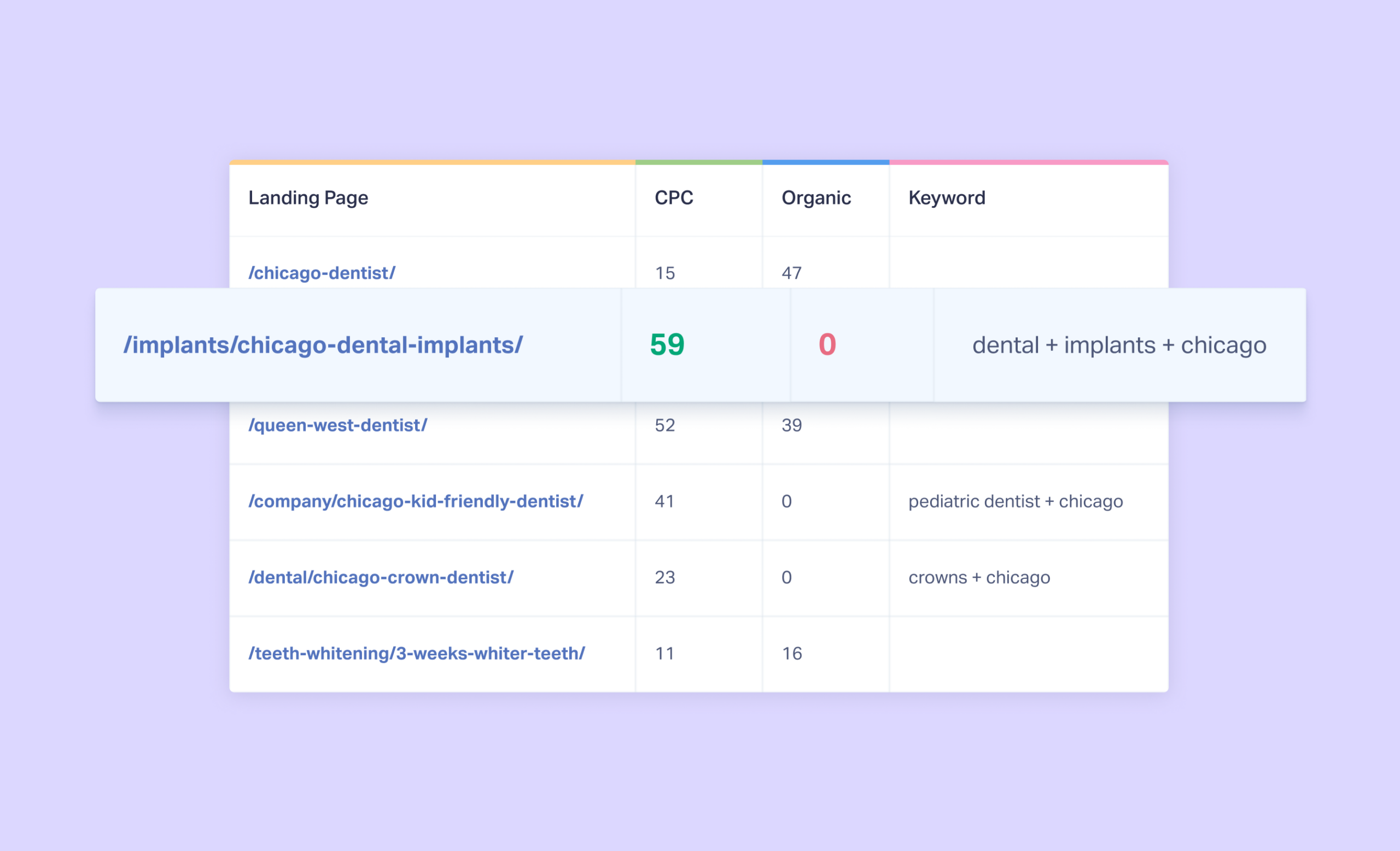 Facebook versus search marketing
Facebook, one of the most popular and effective social media ad platforms, is integral to any digital marketing strategy. It makes up over two-thirds of web traffic referred by social platforms. However, it doesn't offer the benefits of the Triple T.
So, is Facebook less powerful than search marketing?
Targeting
Search finds its power in intelligent keyword targeting. Comparatively, Facebook's demographic and interest targeting feels limited.
You cannot target Facebook users by their level of intent or relevancy, so your chances of generating high-quality leads are diminished.
Keyword targeting is contextual; this guarantees relevancy. Facebook ads appear beside news articles and videos, as opposed to related search terms. This leads us to our next point.
Timing
Consumers who actively google 'book dentist appointment near me' are more likely to convert than those who see an ad out of context on social media.
Facebook is not a timely medium. Active Facebook users most often use the platform to message friends and family (71.1%) and post or share photos or videos (62.9%).
Only around half (55.2%) use Facebook to follow or research brands and products. Comparatively, almost half of all consumers use search engines to research brands and services online.
Whereas Google users are poised to make a purchasing decision, Facebook users browsing the app or talking with friends are less likely to be driven to take action.
Tracking
On Facebook, your ad placement is based on limited targeting rather than strategic keyword research. Your opportunities for optimization are limited to amending creative and adjusting the demographics, interests, and timings targeted.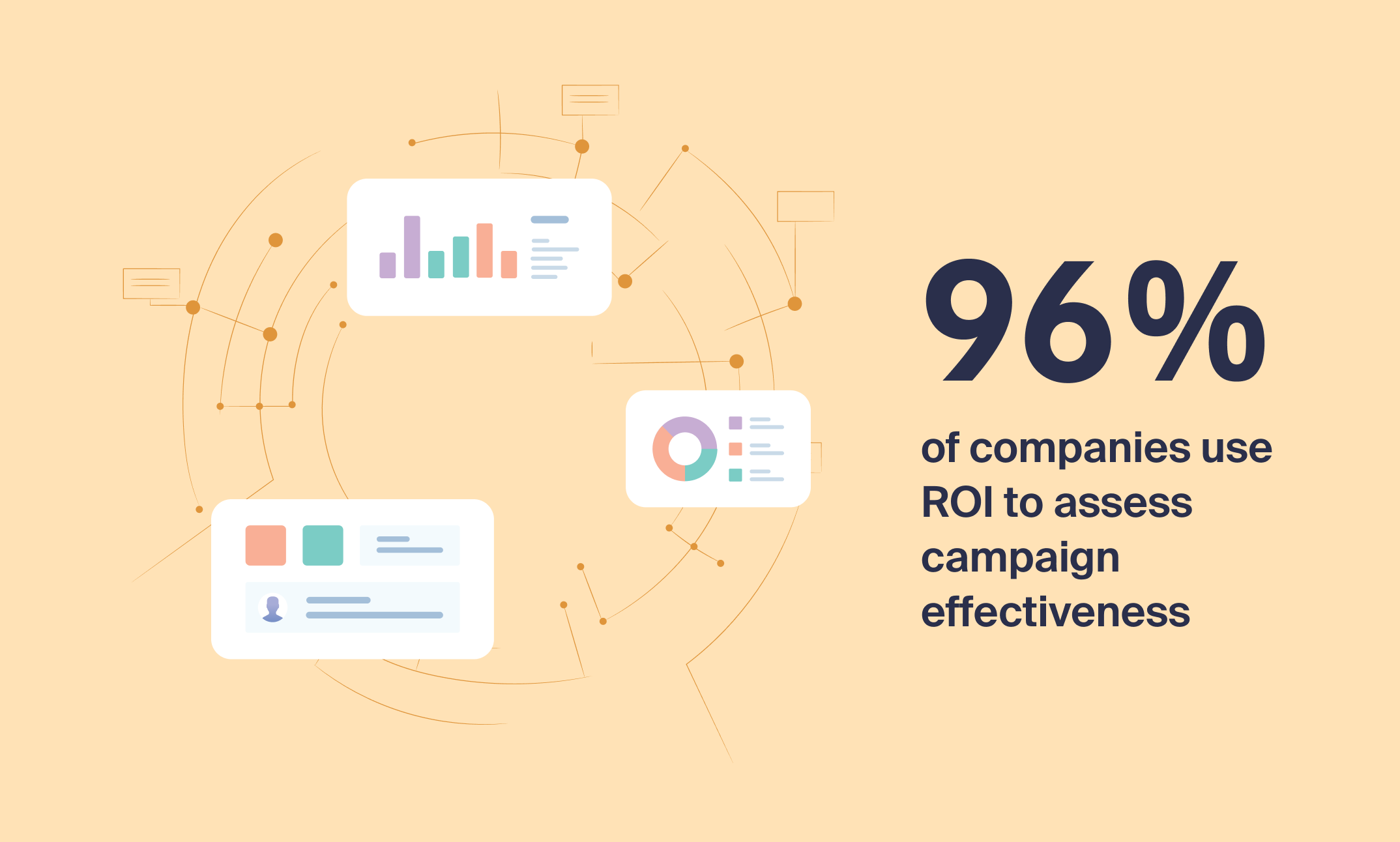 How to get the most value out of search marketing
Here's how to use WhatConverts to generate business value by collecting high-quality leads and marketing attribution data with our all-in-one lead tracking and reporting software.
Targeting: Qualify your leads
Not all leads are made equal. Using a robust tool to qualify your leads allows your sales team to focus their time on those likely to generate the highest value.
With all leads captured in one place, your sales team can quickly see where customers have come from and their quotable value.
Time: Reach the right people at the right time
All this data allows your team to maximize their marketing efforts by redirecting budget from low-value, high-cost search terms to high-value, low-cost terms. By strategically adjusting your bids based on quality and value, you can reach the right people when they're ready to make a decision and deliver a huge increase in ROAS.
Tracking: Ensure your data is high-quality
Without data integrity, you can't make informed decisions. By collecting the right data, you can track a customer's journey, including where they came from, what search terms converted them, and what actions they took. So, your marketing team can quickly see which strategies are most effective, including which landing pages are getting the most traction, the top sources, and the highest converting keywords.
While 80 leads generated from $2,000 looks good on paper, it's important to dig deeper. WhatConverts' reports reveal who your leads are, what value they delivered, and what search term converted them, so your next campaign can be even better.
Want to use WhatConverts to unlock the full power of search marketing? Schedule a live 30-minute demo today and see the Triple T in action.