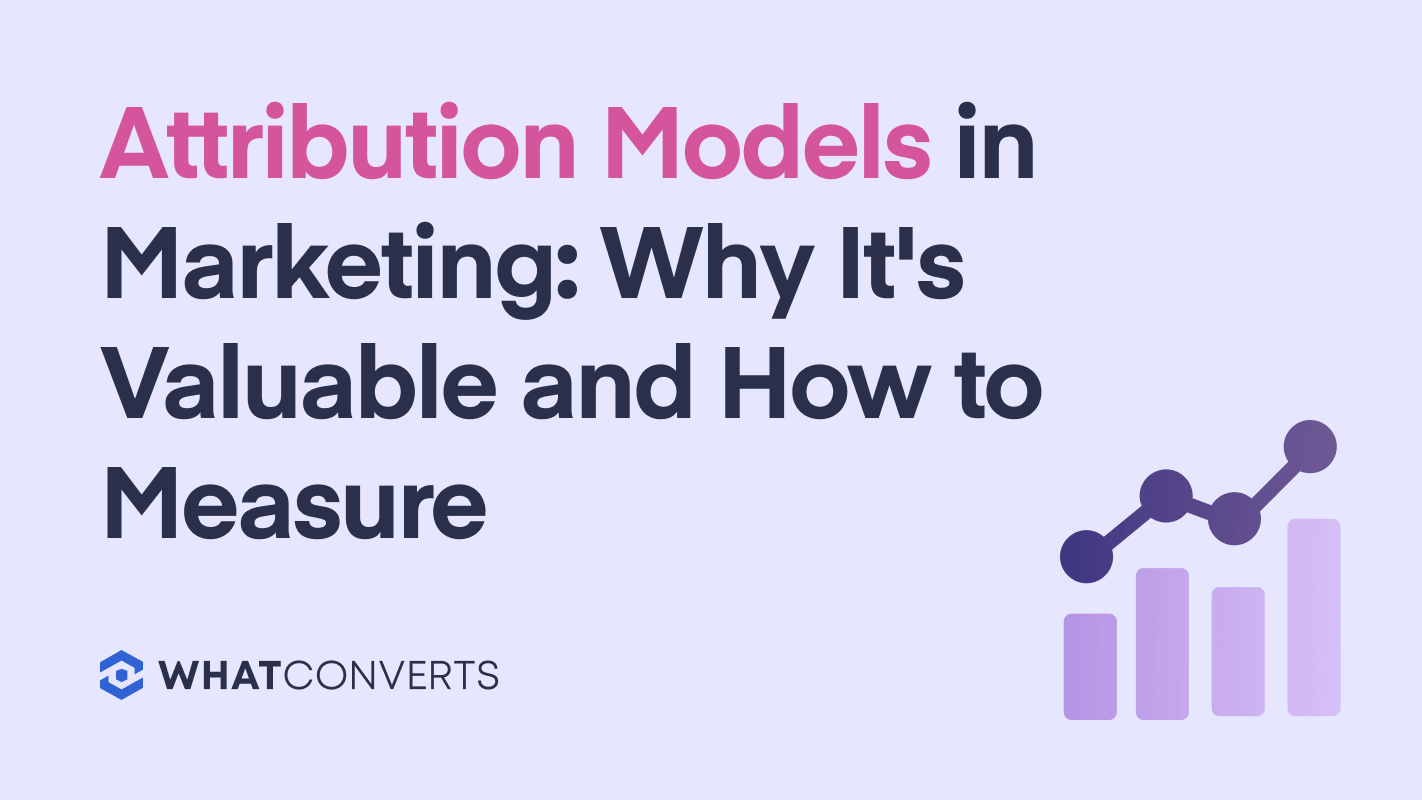 One of the most significant pain points for digital marketing agencies or any business using PPC or SEO marketing is attribution.
And today's marketing attribution models are becoming increasingly complex. They are maturing to recognize today's customers' journey. And the complex buyer's journey makes your job harder.
The customer buying journey is far from linear. Traditional marketing taught that somewhere around 6-7 touchpoints were always enough.
In today's environment, it's jumped to 27— and this data is almost a year old:
"Although the number of buying interactions has been increasing slightly every two years (e.g., from 16 to 17 between 2017 and 2019), the number of buying interactions during the pandemic jumped from 17 to 27!"—Forrester.
However, using attribution models and your customers' touchpoints are dependent on your type of business. As noted above, relying on industry average data is not as reliable as having a tool that dictates your consumer's behavior.
You need a tool that shows you what marketing works for your business, which means what marketing delivers customers. Collecting data and having tools to extract insights is important to direct and steer your marketing.
Marketing attribution modeling can help determine the impact of all your marketing efforts and assign credit for conversions/actions taken for each marketing channel and customer touchpoint.
Additionally, understanding the impact of every dollar spent is important, especially in today's times. Clients want to know which campaigns are generating revenue. Agencies need to show accurate results.
Do any of these questions seem familiar in discussions with your clients?
"What's my marketing dollars doing?"
"Why didn't we see a decent number of conversions with all the ad spend we blew through?"
"How do we attribute marketing campaigns and our efforts to the bottom line?"
"How do I know these leads are any good?"
And the questions go on.
When you can attribute sales to traffic sources and keywords, you'll no longer be a deer in the headlights and left wondering where leads originated, what leads converted, or if any of the leads are valuable.
You'll build transparency and trust with your clients when you can do that. Different attribution models can enhance your value and help your client make better business decisions based on goals.
Because WhatConverts is a lead tracking and reporting platform that measures potential customers' actions from phone, form, chat, purchase, and more, we understand the challenges marketers face with the need for actionable data and reporting.
Based on our experience, we thought it would be beneficial to discuss attribution models in marketing, the pros and cons of each to help determine the best one for you, and the value metrics you should look at to see who took action rather than just how many.
Contents
1. Attribution Models in Marketing: What is It and Why It's Important
2. Types of Attribution Models (with the pros and cons)
3. How Do You Measure Marketing Attribution?
4. How WhatConverts Helps You Measure Marketing Attribution
Let's get started.
With the ever-expanding marketing options for businesses today, keeping track of the value of each marketing channel is more important than ever before.
Every business owner needs to know how effective their marketing efforts are in closing a lead. By having an in-depth picture of what consumers search for and how this leads to a conversion, you can more effectively direct your marketing campaign to successful channels.
Attribution modeling provides a solution to this problem.
Why Are Attribution Models Important?
Attribution models are your business's window into the strengths and weaknesses of your marketing campaigns. They allow you to detail all steps of a consumer's journey and identify which channels are working to generate conversions and which are falling flat.
Making good use of this data can help many facets of your business, including:
Determining which channel to focus marketing efforts on
Measuring the ROI of specific campaigns
Helping you understand marketing trends within your industry
Learning how customers interact with your brand
All attribution models serve different purposes and finding the right one for your business is essential for growing your marketing campaigns.
No matter what your marketing plan looks like, attribution models play an essential role in generating leads and securing conversions.
Let's get into more detail about what the models can do for your marketing campaigns.
What are Attribution Models Used for in Marketing?
Different attribution models have been used to detail some crucial differences between how leads are generated. However, all models will track the consumer's journey from when they first discovered your website, ad, or other marketing media, to when they closed business with you.
To illustrate the different paths that can occur, consider the difference between Customer A and Customer B in this example:
Customer A
Directly visited your website, knowing ahead of time what they wanted to purchase and did so. As such, Customer A has converted in one step.
Customer B
Saw a post on social media from your company.
Attended a webinar your business was advertising.
Scheduled a meeting directly on your website with your company.
In this example, Customer B has taken 3 actions and then converted.
If these were customers of your business, you would likely have several questions about your marketing strategies.
Are my social media campaigns consistently showing a low ROI, or was this a one-off case?
Does my website consistently have a high lead conversion rate, as these two cases show?
What other channels have high lead conversion rates?
There is no "one size fits all" strategy for marketing, but using attribution modeling is a great way to inform your business's marketing plan.
Related Content: What Can You Learn from Attribution Reports?
Let's touch on the distinct models and follow up with the types of attribution models that assign credit to various touchpoints in the conversion process.
Single, Last, and Multi-touch Attribution
Single-touch attribution models assign credit for a conversion to a single interaction a customer had. The advantage these models have is easier implementation since they are more straightforward. However, you are sacrificing credibility since so many touchpoints get ignored in the process.
Single-touch attribution models allow you to narrow your focus to one marketing area. If you want to focus on page visits and securing potential customers, a first-touch model will serve you well.
Conversely, a last-touch model will help your business to identify ways to close even more sales to earn more revenue.
Multi-touch models may be essential to prioritize if you use many marketing channels and want to focus on all touchpoints. Multi-touch spreads the credit among all the touchpoints.
As the name suggests, multi-touch attribution models ensure that each touchpoint plays a role in driving conversions. Many different multi-touch models can serve different needs in your marketing strategy.
Any model's goal is to dig deeper for more insight.
If you're more of a visual/video learner, listen to HubSpot give a quick explainer for Marketers (and by the way, WhatConverts integrates with HubSpot)
Source: HubSpot Marketing, "What is Attribution Modeling?" A Quick Explainer for Marketers
Let's take it a step further and talk about the most common types and the benefits and downsides each brings.
Common Types of Marketing Attribution Models You Should be Aware of (with pros and cons)
First-Touch Attribution
As mentioned, with a first-touch attribution model, all of the credit for a conversion is attributed to the first marketing interaction/click. Even if a customer interacts with subsequent channels, 100% of the credit goes to the first channel.
Pros and Cons of First-touch Attribution
A first-touch attribution model is straightforward to set up and use due to the low level of complexity. If your business wants to emphasize introductory channels in your marketing, this model will provide great insight and data. First-touch attribution reveals the marketing sources that help people discover your brand.
However, the first-touch model suffers if you want to consider a more extensive range of marketing channels. Since this model ignores all subsequent touchpoints after the initial one, you won't be able to tell which channels are the ones that drive sales. If you want a larger picture of your marketing efforts, you are better off not prioritizing the first-touch attribution model.
Last-touch Attribution
Like the first-touch model, the last-touch attribution model assigns 100% of the credit for a conversion to a single channel, in this case, the last one a customer interacts with.
For example, if a customer views multiple ads before going to your website and purchasing a service, the website will receive all the credit for making the conversion.
Pros and Cons of Last-touch Attribution
The last-touch model is a great way to view what marketing campaigns deliver the most conversions. It is a very results-based approach that can inform you which marketing channels are strong in closing out sales.
It can also be very accurate, as consumers may access multiple channels on different devices or clear cookies, making it hard to track the customer journey until the end.
However, similarly to the first-touch model, the last-touch model suffers from failing to consider interactions leading up to the conversion, which can be just as important. This model could serve you well if you have only a few marketing channels or a short buying cycle.
Key takeaway: first-touch gives you a quick look at what lead sources may be profitable. However, the first engagement could've happened a long time ago, and there is no longer interest and gives no credit for later stages.

Last-touch shows which engagements are the most powerful and current. But it may not capture the action that influenced the buying decision.
Linear Attribution Model
A linear attribution model splits the credit equally among all customer interactions with your business. For example, suppose a customer views one of your products on social media, later receives a retargeting ad, and finally makes a purchase the following week on your website. In that case, each of these touchpoints receives equal credit under a linear attribution model.
While this model is great for representing all touchpoints, it suffers by portraying all of them as equally important. In the above example, the three touchpoints receive 33% of the credit, even if, in reality, the customer had decided before seeing the retargeting ad that they would purchase your product the following week.
On the plus side, linear attribution can be an easy model to explain to customers, demonstrating very well how each channel does have value.
Key takeaway: Each touchpoint gets the same amount of credit.
Time Decay Models
A time decay model is another multi-touch model that assigns more credit to touchpoints closer to the conversion. As a result, earlier touchpoints receive much less credit than the later ones.
A time decay model can help place value on the consumer's journey for businesses with long buying cycles. On the other hand, companies that value initial touchpoints wouldn't want to prioritize this model, as earlier touchpoints are devalued.
Key takeaway: It can help uncover campaigns that engage your prospects at later stages of their buying journey but diminishes the value assigned to earlier points.
Next, is the million dollar question—How do you measure marketing attribution?
It starts with high-quality data.
Many online tools exist that can measure attribution, and the chances are that you already have data analytics tools that can do so. Google Analytics is a standard tool that many businesses use to measure attribution. Google Analytics uses last-touch attribution by default, but you can change the attribution type to compare different models.
When measuring marketing attribution, it is important to map your business's goals onto your attribution models. This goes hand-in-hand with picking the suitable attribution model, which can vary depending on if your goal is to generate more revenue through conversions or to increase traffic and views through leads.
While Google Analytics and Ads can give a large-scale picture of your marketing results, it still suffers from inaccuracy and missing data. They say they track all the leads, but it's really based on conversion action.
This is what we mean . . .
(And if you made it this far, you're probably thinking, "I know all about the attribution models that are available, and I understand volume metrics; for example, how many people visited a page," but what we are missing is the real value metrics that clients' want)
The digital marketing tools at WhatConverts are designed to effectively and thoroughly analyze the most critical parts of your business's marketing efforts, including:
☑️Tracking the leads that result from your marketing efforts
☑️Managing leads by organizing into valid and junk leads
☑️Creating marketing reports that conveniently display all relevant information
Attribution software is successful if it provides an overview of what marketing channels generate leads and conversions.
Excellent attribution software, on the other hand, allows you to see a complete picture of your customer's journey so that you can verify which specific web pages, chats, ads, etc., are generating leads with reliable data.
This image says it all . . .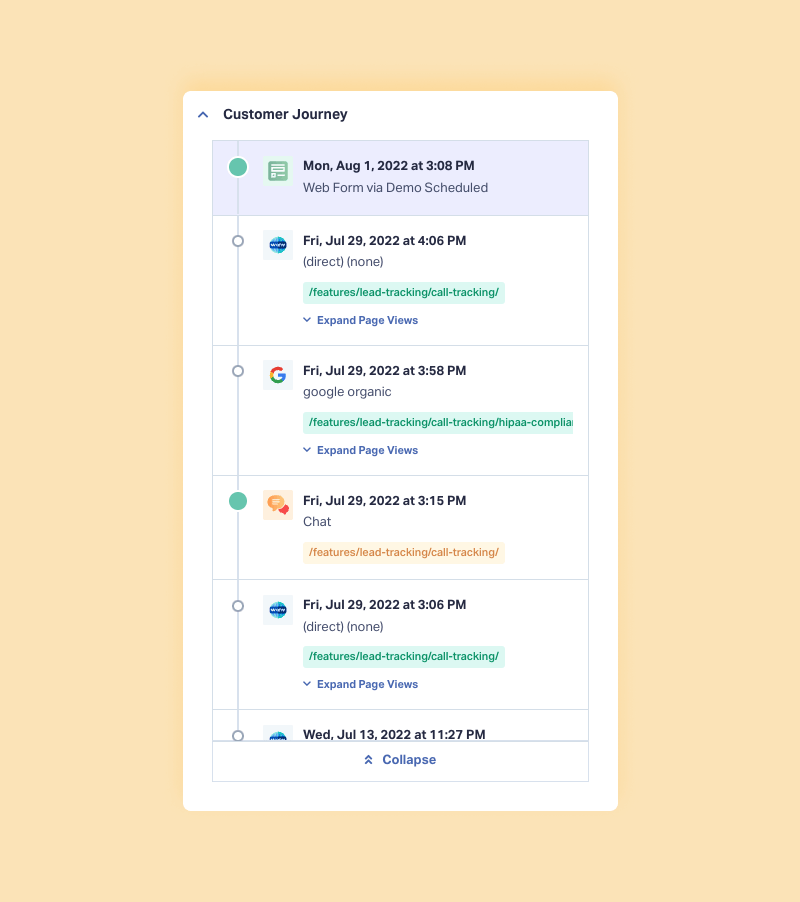 The customer journey went like this:
☑️ Direct > ☑️ Chat > ☑️ Google Organic > ☑️ Direct > ☑️ Demo
WhatConverts is also different from other marketing attribution platforms in that it doesn't just track the total number of leads from each channel; it follows the individual leads too.
Individual leads appear in WhatConverts, where you can mark them as quotable and assign sales value. This technology is applicable across all your marketing channels and allows you to see which channels deliver your best leads.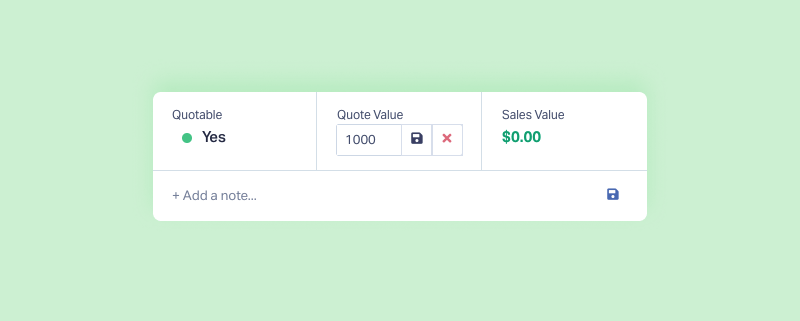 And last but certainly not least.
Let's re-visit first-click attribution versus last-click attribution and how we can help.
At this point, you might be asking yourself, "Which one is better?"
The question should be:
"Would I rather know how many people found my business or why they decided to make a purchase?"
To reiterate, first-click attribution is the first marketing method to bring someone to your website. Last-click attribution is your prospects' last marketing method before they converted.
In the lead manager report within WhatConverts, you can toggle between first and last click attribution (with the Elite plan), and you can drill down by lead:

Why would you want to toggle between the two?
It depends on what you are trying to discuss with your client. Different businesses have different attribution needs.
As marketers, first-click attribution shows how you bring a "stranger" to your website. One of the first stages in their buying journey.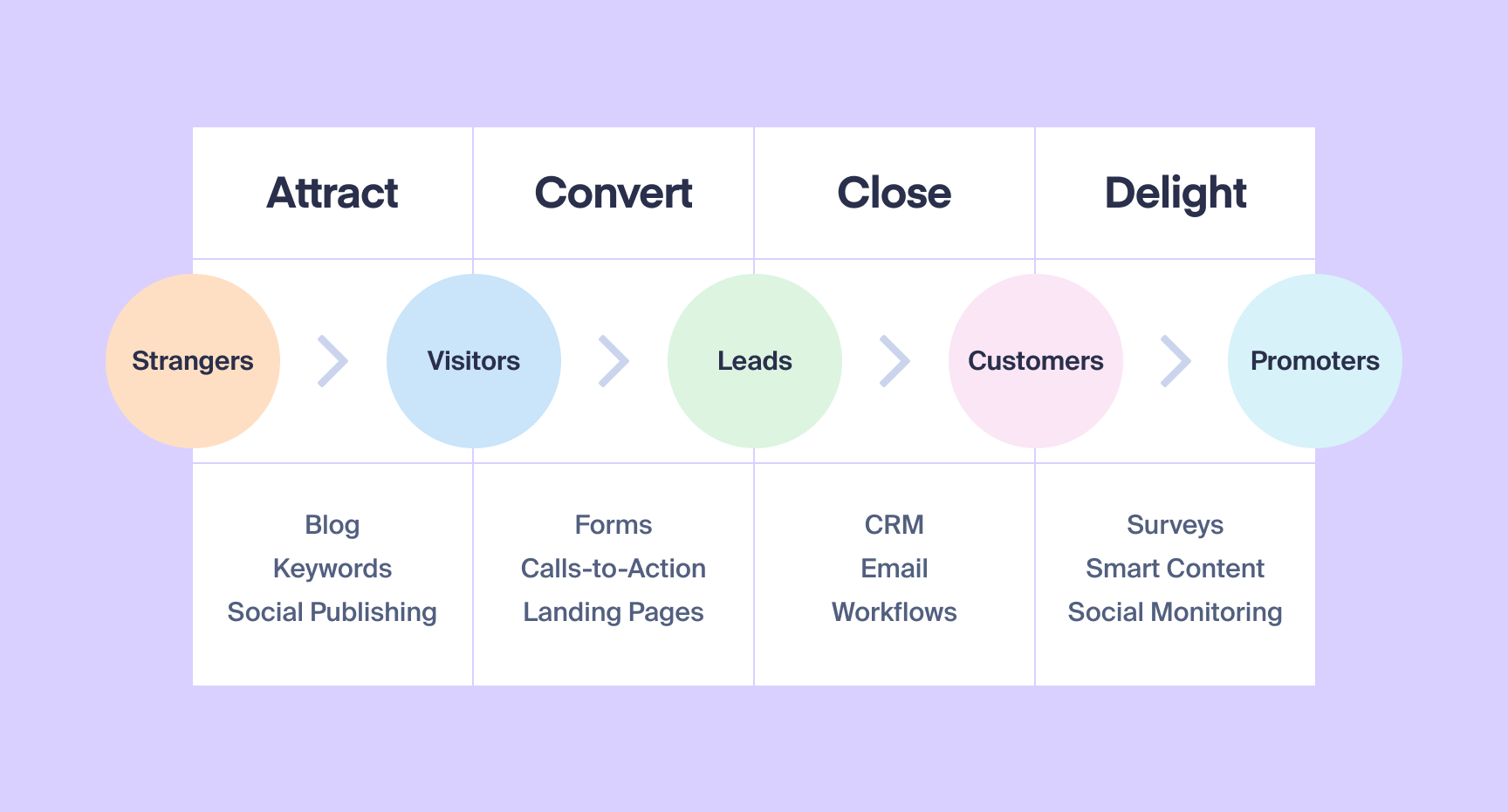 Source: HubSpot
If you are running Google ads, you might want to switch to the last click attribution to help report on current ads running. In this case, you might want to give credit to the ad.
WhatConverts provides both first and last touch attribution, giving you the best of both worlds.
Final thoughts . . .
Your chosen attribution model depends on your business, industry, and average sales cycle. Marketing attribution is a key performance indicator that should be measurable at all funnel stages.
Using this data, you can sort and filter all of your leads, allowing you to answer the most critical questions about your marketing efforts efficiently. With WhatConverts, all your leads are displayed in one place, whether they are calls, forms, chats, or e-commerce.
It allows you to better visualize what marketing channels are most effective at generating leads and what touchpoints each lead took before they converted. It is highly beneficial for marketers concerned with organic click-throughs and pay-per-click campaigns.
Want to use WhatConverts to understand your marketing attribution better?
Schedule a live 30-minute demo today and get your questions answered.