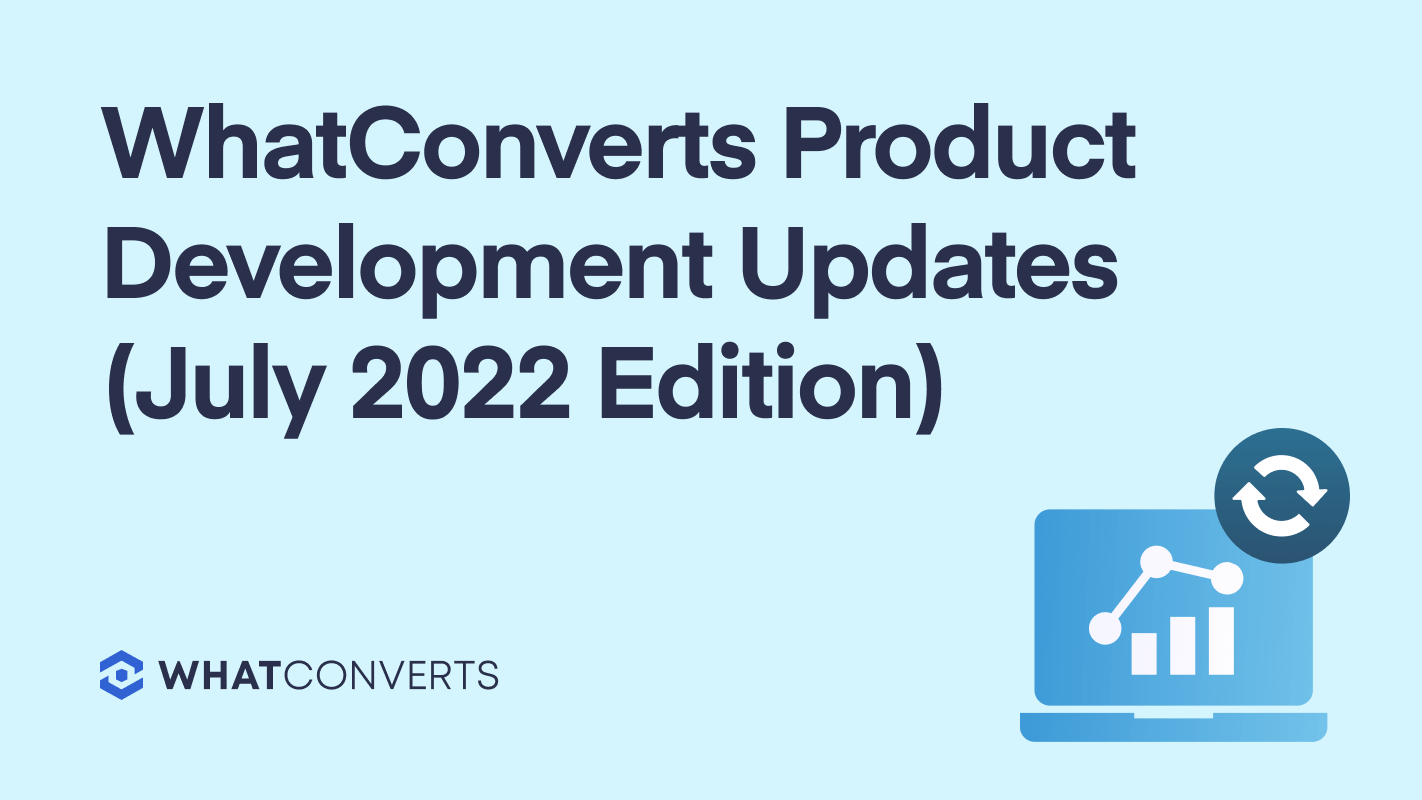 In an industry as fast and ever-growing as SaaS, product development requires organization, a realistic approach with visionary thinking, a great team, some blood, sweat, and tears, and excellent customers to give us feedback.
We get our energy and unwavering commitment from our customers to constantly improve and take our product development from our initial design to redesign.
So let's take a look at what's been going on behind closed doors from Services (enhancements), Security, Availability, and Confidentiality . . .
Services
We moved to our new dashboard in July—sunsetting the Legacy dashboard as of June 30th. We've kept everything great from the original and added improved features and functionality based on customer feedback.
What's been upgraded?
A more intuitive navigation
Easier access to your most essential reports (for example, Leads by Source, Keyword, and Landing Page, Quotable by Source, Keyword, and Landing Page, and more)
The look and feel of a modern redesign
More customization on the user level for better insights
The enhanced look immediately shows all your lead and marketing data when you login. The new layout provides quick insights into how many leads were generated and what type of lead you are getting.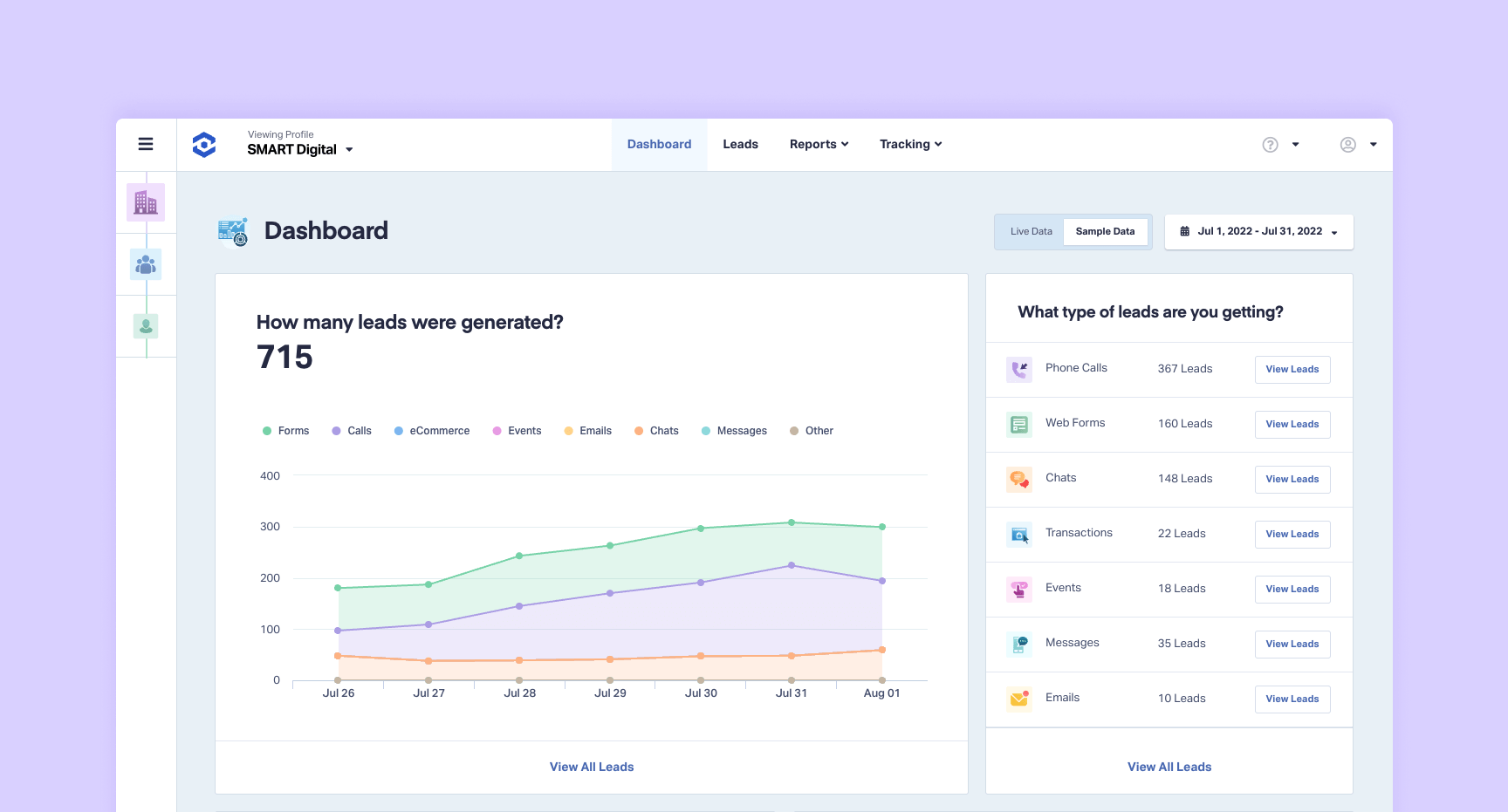 You can check out the complete details of the new dashboard with Michael Cooney, WhatConverts co-founder, as he walks you through 4 videos explaining the new Navigation, Lead Management, Reporting, and Lead Tracking features.
Related Content: Introducing the New Whatconverts Dashboard
What else did we have our hand in?
We've been quite busy, but here are the new features we added:
Call Flows & Lead Table Manager
Call Flows
For Call Flows, there is now the option to duplicate a Call Flow across Accounts and Profiles. Navigate to your Call Flow section and hover the Call Flow to be duplicated.
Learn more about setting up Call Flows: Setting up a Simple Menu Call Flow
Lead Table Manager
In your lead manager, you now have the ability to directly edit the Notes column and save in real-time.
In addition, you have the ability to hide the Contact Name. The first column will have a person icon you can use to view the lead itself. The Contact Name is still available in your column selection.
Also, columns associated with Field Mapping & Dimension Groupings will be tagged with "FM" and "DG," respectively.
Read more about Field Mapping: Mapping Fields
Google/Bing Ads Conversion Updates
Ability to Update Conversions when Sales Value Changes
In the WhatConverts Dashboard, Google Ads and Bing Ads now have an option to update existing conversions when the sales value changes. If a conversion has not been sent, we will send the sales value when the initial conversion is sent. We will wait 24 hours after the initial send to update if needed.
The lead detail popup will show the update conversion as pending until it is sent.
To update your Google Ads or Bing Ads conversion settings to update when the sales value changes, navigate to the appropriate Profile:
☑️Tracking

☑️Integrations

☑️Google or Bing Ads and click 'View Details'

☑️Edit Connection

☑️Select 'Yes' for item #4 'Should we update existing conversions when the sales value changes?'

☑️Update Connection (orange button)
Repeat with alternate ads integration (directions are the same for both Google and Bing Ads)
Note: per Google parameters, sales value can only be updated within 55 days of sending the original lead conversion. Per Bing parameters, sales value can only be updated within 90 days of sending the original lead conversion.
Linking your Whatconverts account to your AdWords account can help you analyze customer activity on your website after an ad click or impression. Discover more about our: Google Ads integration and Bing Ads integration.
Ability to Send G/WBRAID Parameters
Google Ads introduced two new URL parameters in 2021 to comply with Apple's iOS14+ update.
For app to app measurement, the parameter is known as 'GBRAID,' and for app to web measurement, the parameter is known as 'WBRAID.'  Read the updated: FAQs about iOS 14 changes.
Previously, per Google's guidelines, we could not send conversions with G/WBRAID URL parameters to Google Ads. Google has now opened up the possibility of sending conversions with these parameters to Google Ads via our integration.
Next up—Security
We believe security is a FIRM must-have and a foundational feature of a high-quality product. Our customers expect protection of their data, and in doing so, WhatConverts is undergoing a SOC 2 Type II compliance review to become fully SOC 2 compliant by 2023.
What does it mean to be SOC 2 compliant?
SOC 2 assesses the effectiveness of security processes by observing operations for 6-12 months.
SOC 2 is a voluntary compliance standard for service organizations, developed by the American Institute of CPAs (AICPA), which specifies how organizations should manage customer data. It reports on internal controls across five areas: security, availability, confidentiality, processing integrity, and privacy.
Why is SOC 2 important to you?
Compliance with SOC 2 requirements indicates that our company maintains a high level of information security. Strict compliance requirements—tested through on-site audits—will ensure sensitive information is handled responsibly.
SOC 2 is the "gold standard of information security certifications."
Availability
We have increased network redundancy and failover by adding new concurrent regions to handle increased server load. As we strive to serve all of our customers better, we have introduced global accelerators, which will allow us to reduce the latency of connections by streamlining requests into our infrastructure closer to the end user.
Final thoughts
WhatConverts takes product development, security, and confidentiality seriously.
Our customers' success is maintained through feedback and product-driven intelligence. Product management and development are continuous and necessary to offer better solutions to our customers based on their needs.