Not all leads are created equal.
Capturing form submissions from a lead generation campaign is crucial. Lead quality is a key factor when evaluating and running successful lead generation campaigns. Two campaigns delivering the same amount of leads can vary greatly in value depending on campaign targeting and the content shown to the user.
WhatConverts was developed to track all leads with all the most important information. We do this using first party data, so we don't run into any issues with recent bans to third party cookies. By capturing the complete lead information, you are able to fully evaluate your campaigns.
Lead Data Capture:
Contact information
Knowing who has submitted a form, sounds obvious but it's not a lead if you can't contact the person. We capture all forms fields available in your form.
Lead request
You need to know what a person is looking for to be able to qualify, quote or sell. Leads need quote request information to score a lead.
Marketing data
Having the marketing data attached to each lead removes the mystery from where a what campaign or marketing channel is responsible for the lead.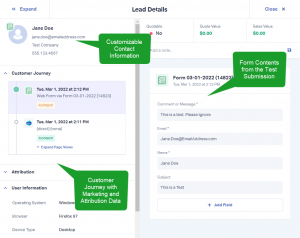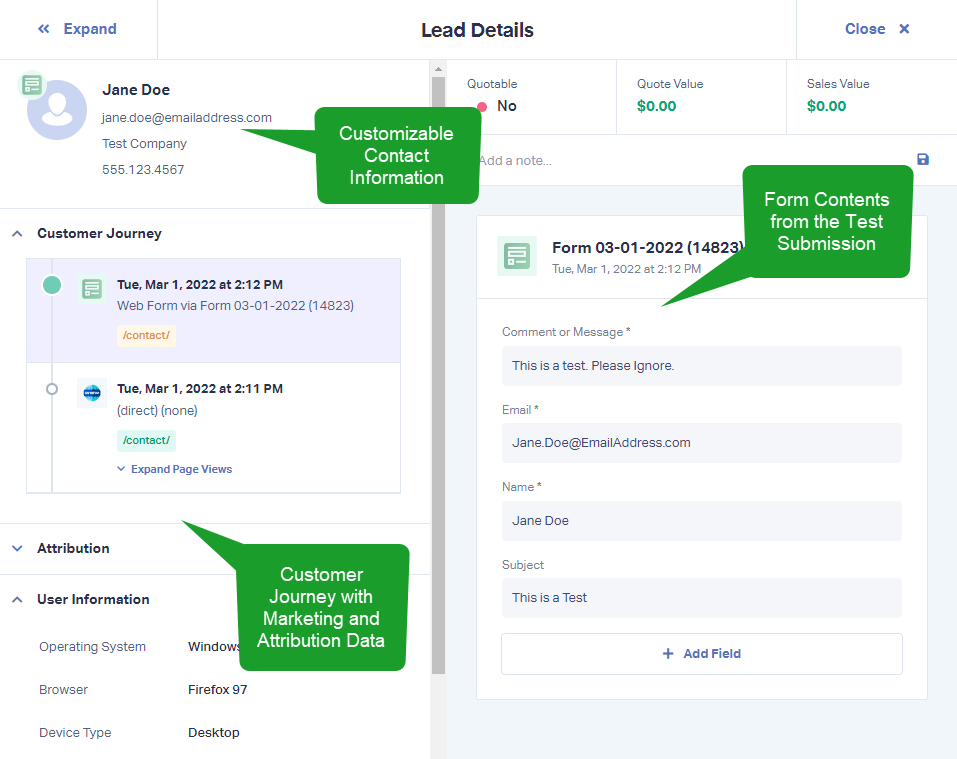 Here is more information about form tracking.
WhatConverts answers your conversion questions including:
What marketing inspired a customer to reach out?
Are the leads coming into my business leading to sales?
When a customer fills out a form or calls, is that a "good" lead?
Get the tools you need to see what marketing converts, whether people call, chat or fill out a form. WhatConverts can track every touch-point back to the marketing responsible, giving you the complete marketing picture.
Don't miss a beat with your lead tracking. Get WhatConverts today with a 14 Day Free Trial and start knowing what marketing works.