Do you have multiple forms on one page, but only one or two with valuable information that you want to capture and review? WhatConverts allows you to pick and choose which forms you would like to track with Selective Form Tracking.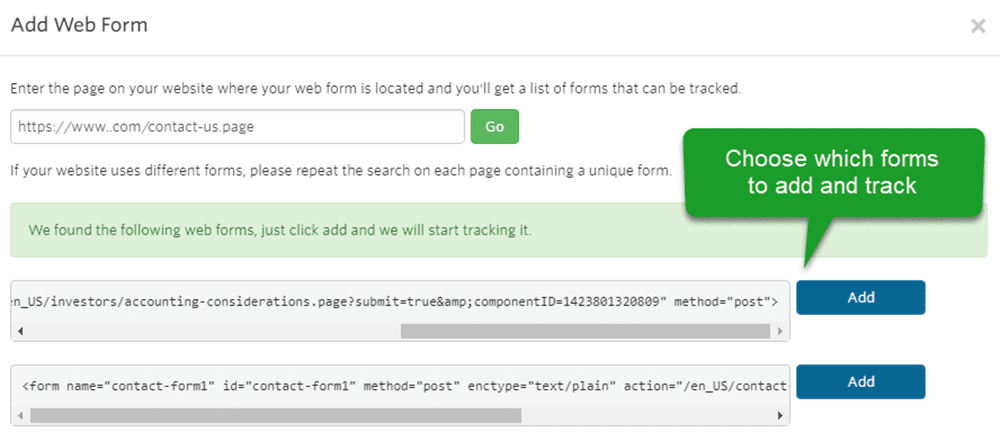 Benefits of WhatConverts Form Tracking:
Track and capture only the forms you want. You get only the leads that are valuable to your business.
Follow up quickly with new form submissions. Instantly see new form submission leads as they arrive in real-time; never lose a lead.
Mark and assign value to a new form submission; you can easily mark and designate a lead as quotable and assign it a sales value.
Simply add the form on your page that you want to track, leaving out the ones you don't and your form will begin to track leads instantly.
To find out more about setting up and implementing form tracking visit: Setting up Form Tracking.