Integrating your Calendly appointment calendar on your site with WhatConverts lets you see all of your incoming appointments and their source in your WhatConverts dashboard. You'll first need a Zapier account to get started.
Note: If you haven't added your WhatConverts tracking code to your website, add your tracking script. If you are using the WhatConverts WordPress Plugin, you will want to deactivate the plugin and place your WhatConverts Tracking Code above your Calendly Embed Code.
1Go to the page your Calendly appointment scheduler is on. Right-click and select "Inspect". Copy the iframe Source URL. Paste the URL to an empty Text file.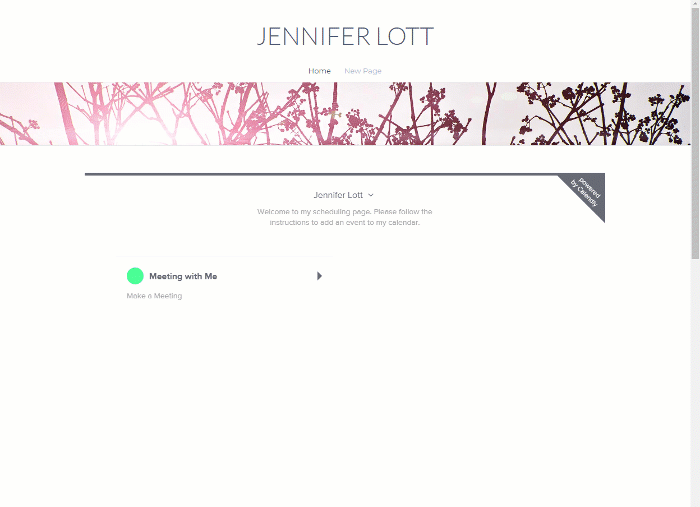 2Paste this code onto the page where your Calendly page is located (replace the Calendly embed code with the copied variables). Make sure to replace TheCopiedIFrameSourceURL with the iframe Source URL from Step 1.
<iframe id="iframe-website" width="100%" height="800" frameborder="0"></iframe>
<script type="text/javascript">
wc_iframe_ypbib('TheCopiedIFrameSourceURL','iframe-website');
</script>
Note: Your WhatConverts Tracking Code must be on the page, above your Calendly code.
Refresh your page and submit a test appointment.
3Go to Zapier and create a zap with "Calendly" as your Trigger app and "Invitee Created" as the Trigger. Connect your Calendly account and click "Continue". Click "Test & Review and click the gray down arrow to view your test appointment details. Select the "Radio Button" next to the sample appointment. Click "Done".
Note: You must have a Premium or Pro plan with Calendly in order to connect to Zapier.
4Click "Do this..." and add an Action Step with "WhatConverts" as the Action App and "Create Lead" as the Action. Connect your WhatConverts account.
On the Set up your WhatConverts Lead with the following: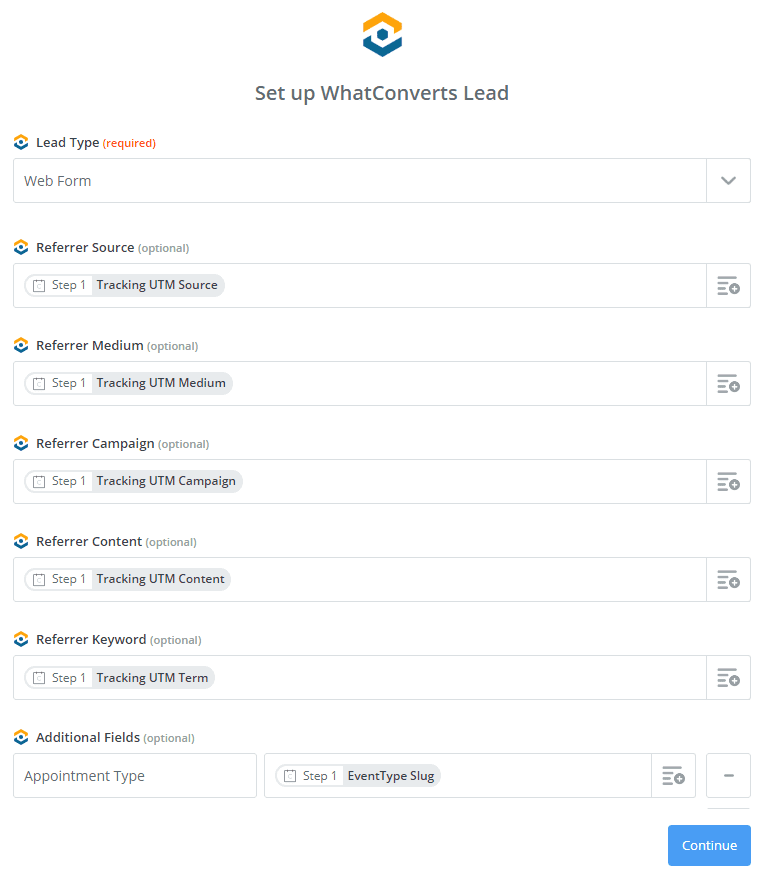 Lead Type: "Web Form"
Profile: Select your WhatConverts Profile
Referrer Source: "Tracking UTM Source"
Referrer Medium: "Tracking UTM Medium"
Referrer Campaign: "Tracking UTM Campaign"
Referrer Content: "Tracking UTM Content"
Referrer Keyword: "Tracking UTM Term"
Additional Fields: Add any additional fields that you will want to track
Click "Continue". Review your information and click "Send Test to WhatConverts". Click "Finish". Name and turn your Zap "On".