RankRanger is a custom marketing analytics software that allows users to view reports for both paid and organic search. If you're tracking your paid search ads in WhatConverts and using RankRanger, this integration allows you to view WhatConverts reports in your custom RankRanger dashboards.
You can add WhatConverts to RankRanger by going to your connections and adding a new connection.

Currently, the RankRanger + WhatConverts integration allows users to see four different WhatConverts reports within their RankRanger reporting dashboard.
Overview Report
Leads by Day Report
Leads by Source Report
Leads by Keyword Report
Here is an example of the WhatConverts Lead By Source report in RankRanger: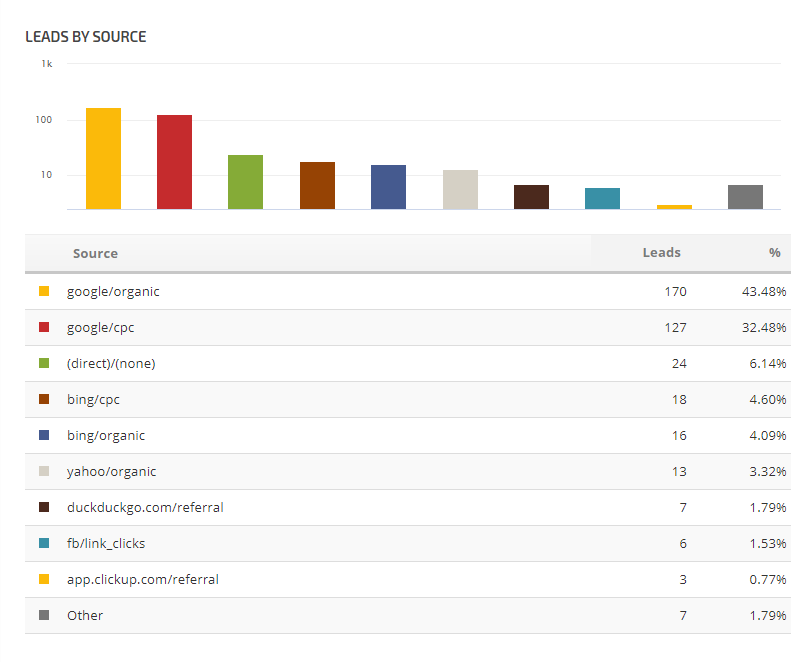 The integration allows users to see the number of leads from calls, web forms, and chats, all within RankRanger.
For step-by-step instructions on connecting WhatConverts to RankRanger, click here.
For more information on viewing WhatConverts reports within RankRanger, click here.