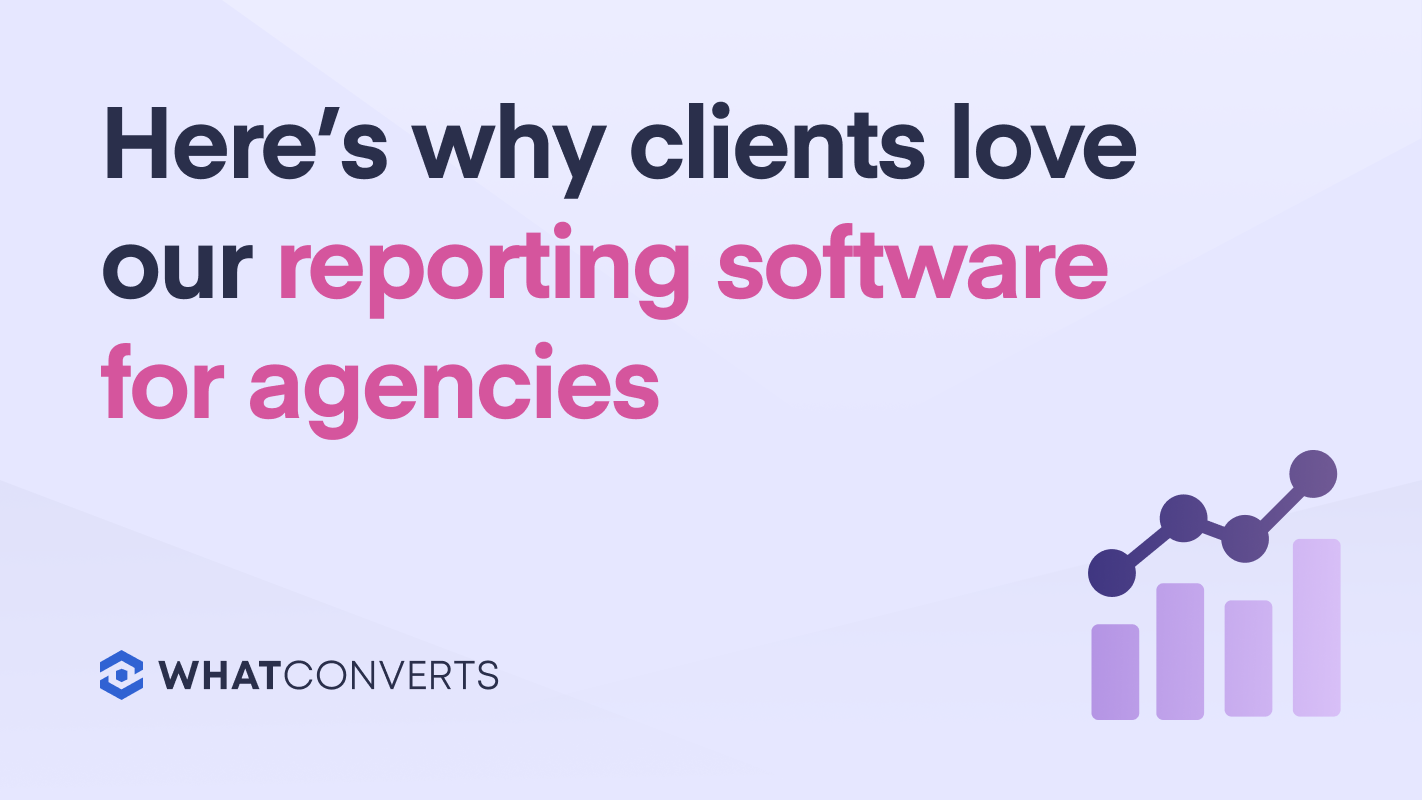 What is your agency's biggest asset? What's the thing that keeps clients coming back year after year? When we ask WhatConverts agency customers this question, the answer is always the same; trust.
When clients trust your agency, they spend more on marketing. They refer other businesses to the agency. They don't cause headaches because they trust you to produce results. Most importantly, they stick around.
How do you build client trust? WhatConverts helps agencies build trust through reporting; our reports show that you're producing quality leads. When clients see new leads, trust comes easily.
Trust comes easily when you use lead-based reporting
Too often, marketing reports are like smoke and mirrors. Clients aren't convinced by metrics like impressions, website traffic and clicks. "How do these numbers bring me revenue?" they ask.
The only way to break through to clients is by connecting marketing campaigns to actual leads. Unfortunately, only 52% of marketers are currently using attribution reporting; tying marketing to leads.
WhatConverts reports tie marketing to real leads, and clients understand that leads equal sales.
Still, it's not enough to show how many leads your agency delivered; trust is built through transparency. In an agency setting, transparency means showing the actual leads beneath the reporting data.
Live reporting: How agencies build trust through transparency
WhatConverts uses live reporting to help agencies build trust. Live reporting means being able to see, in real-time, the underlying leads that make up every report.
This is in contrast to traditional agency reporting, which just shows a snapshot of marketing performance. Some reports do focus on leads, but most provide nothing more than a summary of how many leads marketing delivered. If you wanted to see the actual leads, you'd have to go back to a different lead management platform and pull up the individual leads.
WhatConverts shows live reports. You — or your client — can click any marketing source in the report and see every lead that came from that source. The lead data includes the call or chat transcripts, the lead contact details, whether or not the lead was qualified, and the potential sales value.
Here's an example of our agency reporting. Let's say you're showing the client the report below.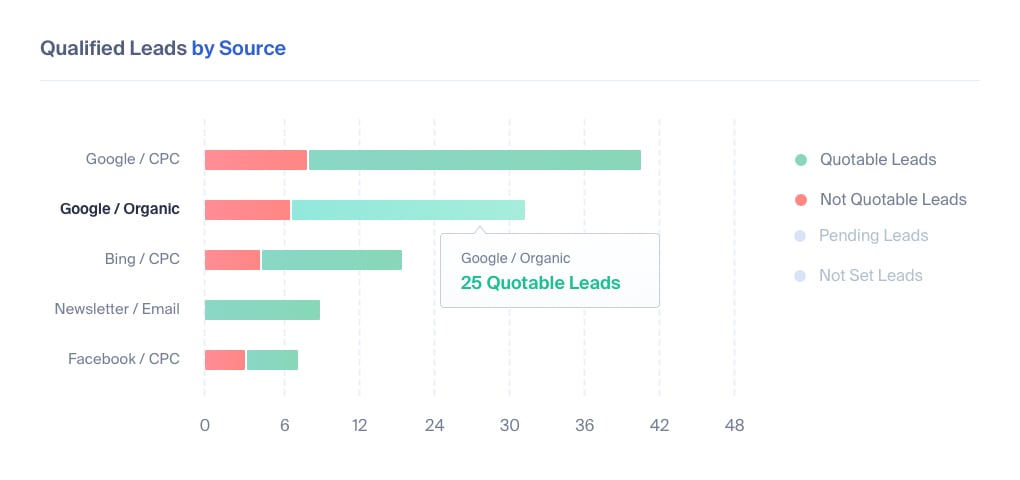 If they want to see the actual qualified leads from Google CPC, you would simply click on the marketing source in the report, select a lead, and pull up this detailed lead data.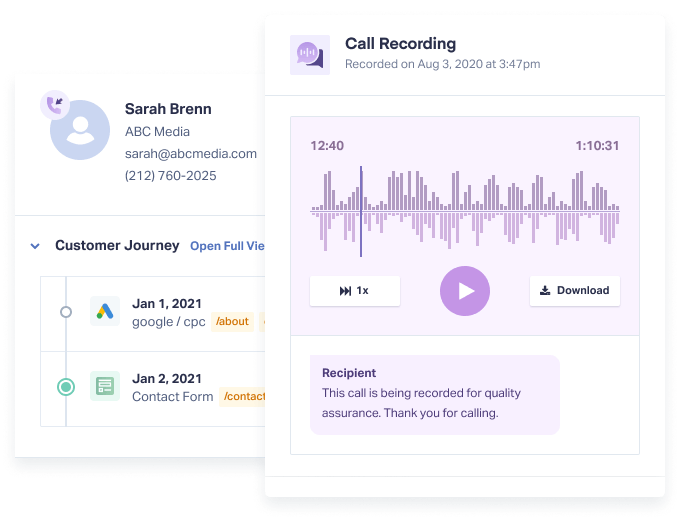 This kind of transparent reporting makes it easy for clients to trust your data. No matter what question the client throws at you, you'll be able to answer by clicking into the lead data. That's where transparent live reporting can really set your agency apart.
If you're trying to improve your agency's transparency, you need to answer detailed client questions:
Not just, which marketing channels are delivering the most leads?
But, which marketing channels are delivering the most valuable leads?
Not just, which Google Ads are working?
But, which PPC keywords are delivering the best ROI on our ad spend?
Not just, how many leads did we get last month?
But, how many qualified leads did we get last month from each marketing channel?
Trust and transparency go hand in hand, and both can help you retain your agency's most valuable clients.
Improve results with WhatConverts reporting software for agencies
You build trust by showing clients that you can produce leads. You show transparency by showing clients the exact leads you've delivered. Transparency doesn't come from showing clients metrics like clicks, impressions and page views. Those metrics might be indicative of a successful marketing campaign, but they don't matter to clients. What does matter to clients is rock solid leads.
When clients trust you, they want to increase spend. The next level of trust comes when you not only increase spend, but prove whether or not that increased spend is leading to more revenue for the client.
Getting actionable insights is one of the best ways to build trust. WhatConverts lets you show clients a report that not only tells them what's happening, but provides a map to even better results.
Optimizing marketing based on these insights allows you to eliminate bad marketing campaigns and double down on good ones. That's a formula for growth, and increasing growth through reporting shows clients they can trust your agency.
When clients say, "we're seeing good results, can we spend more to get more?" Your agency's response should be, "let's spend a little more, test it, then review the results in reporting." WhatConverts makes that type of test-and-review process possible with detailed lead tracking and reporting.
Your client will know you're not going to waste their money, and you'll be able to prove the success of your marketing.
Schedule a demo to see WhatConverts client reporting software in action.