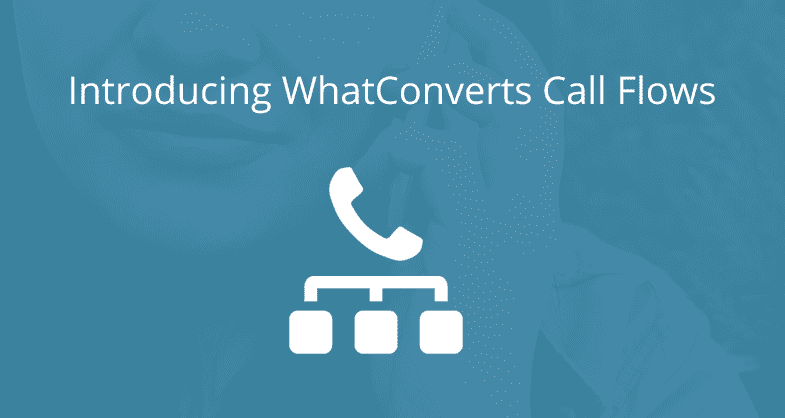 Our goal has always been to show you what marketing converts and give you the best client reporting for your leads. Adding Call Flows allows us to provide additional insights into your marketing.
Our lead reporting update introduced a new reporting platform and report builder. We have quickly realized that with more data our reporting shines brighter. The new call flow functionality provides easy to use call routing options while gathering additional lead data from the actions taken by the caller and recipient.
More data from user actions provides deeper insight for marketing decisions.
What Can You Do With Call Flows?
Many customers have requested call routing features, and we're excited to show you what's available. The Call Flows have been built as a robust call routing system with flexibility. This means you have the ability to do something simple, like route calls to Voicemail or if you want to implement a more advanced call flow for distributed sales teams, you can also do that.
Below is an example of what the Simple Menu template contains. Using Menu Options, a caller is prompted to select from menu options to route their call to a department, person or group. Additional options or steps may also be added to enhance the Simple Menu.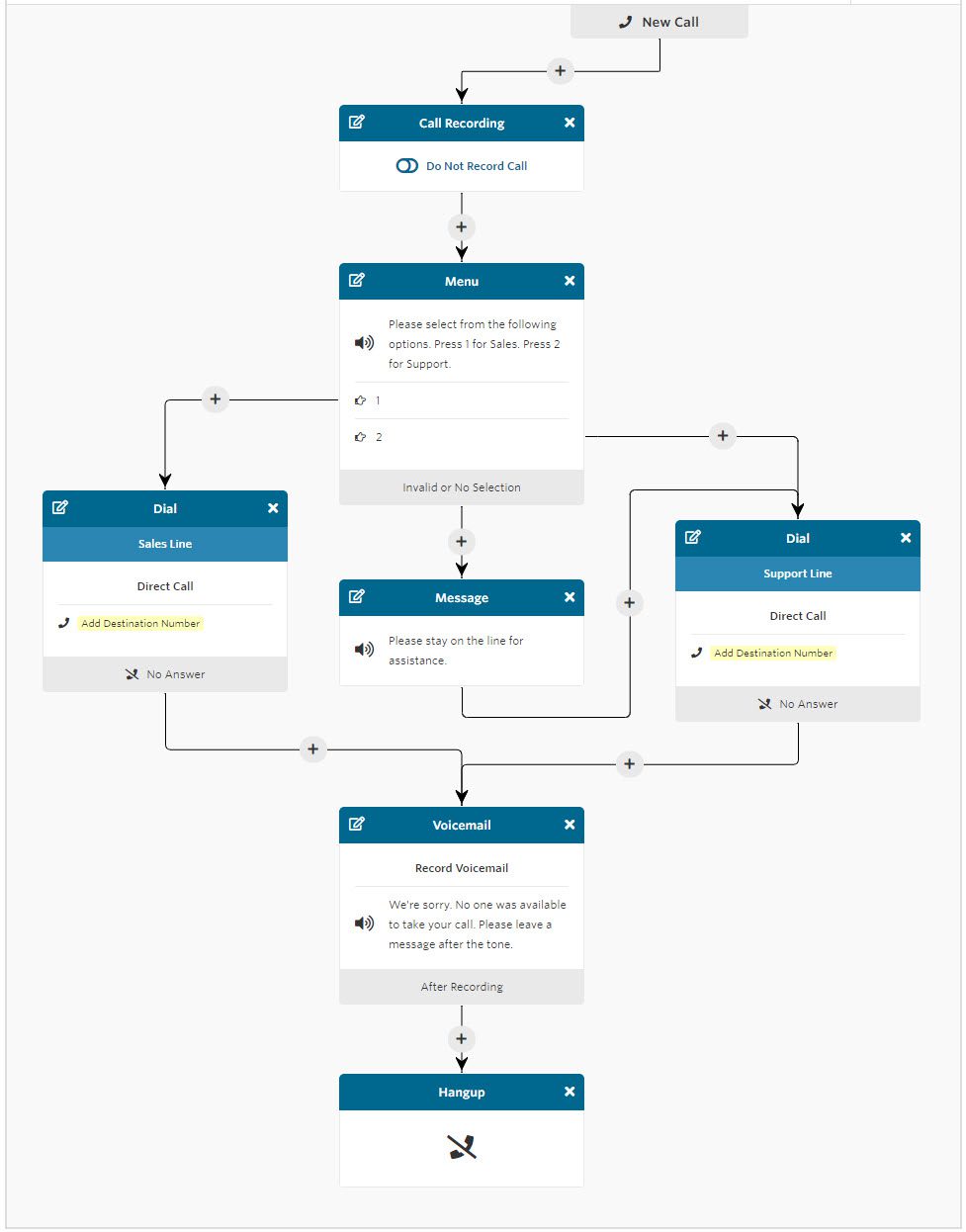 Call Flow Tool Box
You have access to a toolbox of Call Flow Options to route callers. This toolbox can be accessed by clicking on any "+" icon in the call flow. Click here for detailed information on the Call Flow Menu Options.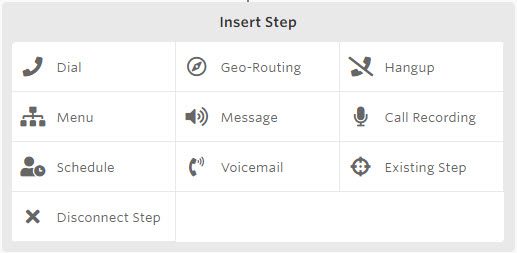 Template Options?
Currently, we have four template options to choose from (with more to follow, based on your feedback).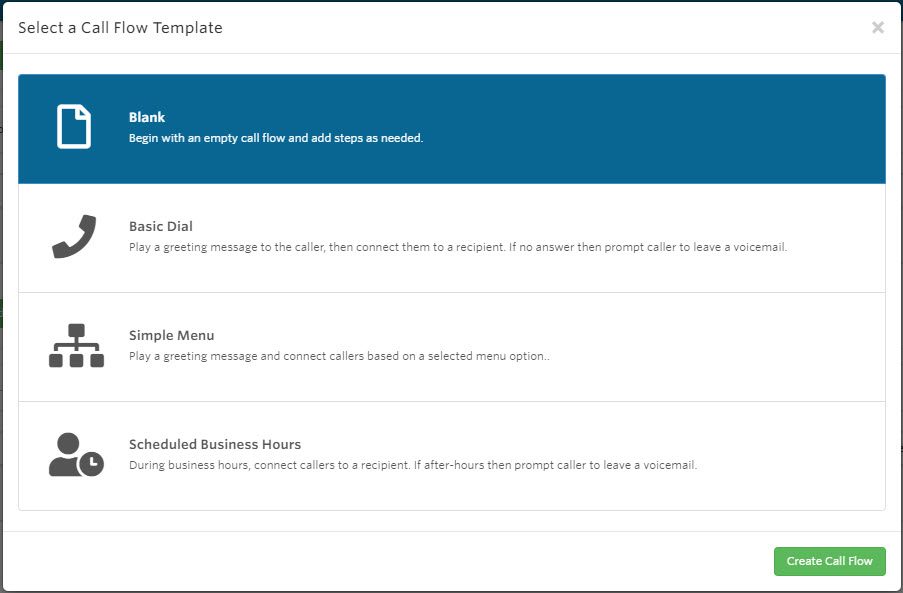 Real World Call Flow Examples:
Let's take a look at some real world examples:
Caller Intent - Sales vs Service/Support:
Marketing campaigns capture people with sales intent, but the marketing net also captures existing customers. We can now use the Call Flow to determine the callers intent. Using a Call Flow, when a caller makes a call, they will hear a menu to press one for sales or two for service. We save their selection in the lead details for the call. With this information, you can now create a report based on the marketing that brought the caller to you and which menu selection was made.
Caller Intent - New vs Existing:
Think of a dental office, patients will call in to book appointments. Some are new, and should be attributed to your marketing, while others are existing and get caught in the marketing net. Like with the previous example, your Call Flow can be used to record the caller's menu selection from their call. This allows you to quickly see and report on your new versus existing customers and the marketing data that brought them to make the call.
Sales Call Routing: 
Round Robin style call distribution can be a fairer distribution of calls between sales team members. This will allow your team to receive an even amount of calls. Multi-ring call distribution will send a caller to multiple destination numbers at once and the call is attributed to the team member that answers first. Using Geo-routing, calls can be routed based on the caller's area code, state or country.
Combining Call Flows and reporting, provides insights into which sales agents handled specific leads and how they are handling the calls.
Marketing Source Specific Call Flows:
Combining Dynamic Number Pools with Call Flows allows you to push visitors from a marketing source through a specific call flow.

Franchise Location Routing:
A franchise with multiple locations shares a single telephone number. Using Geo-routing in a Call Flow, you can direct calls to locations based on area code, state or country.
There are many scenarios where caller selections provide additional caller management and reporting data to assist you in optimizing your campaigns.
What are Post Call Flows?
Post Call Flows allow call recipients to provide feedback at the end of each call using your telephone keypad. At the end of a call, the recipient can push "*" or wait for the caller hang up. A menu is then played to the recipient, they can then provide feedback such as "Yes" this was a Quotable Lead or even add the "Sales Value amount if a sale was made.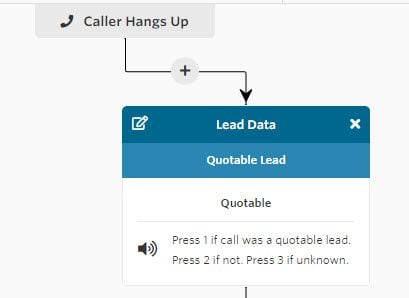 How To Start Using Call Flows?
Create and manage call flows by logging into your WhatConverts Dashboard and navigating to "Tracking">"Phone Calls">"Call Flows".
Once the Call Flow has been created, navigate to "Tracking">"Phone Calls">"Phone Numbers" and edit your Tracking Numbers to direct your Destination Number to the new Call Flow.
Call Routing to Call Flow

Click here for more information on Call Flow setup.