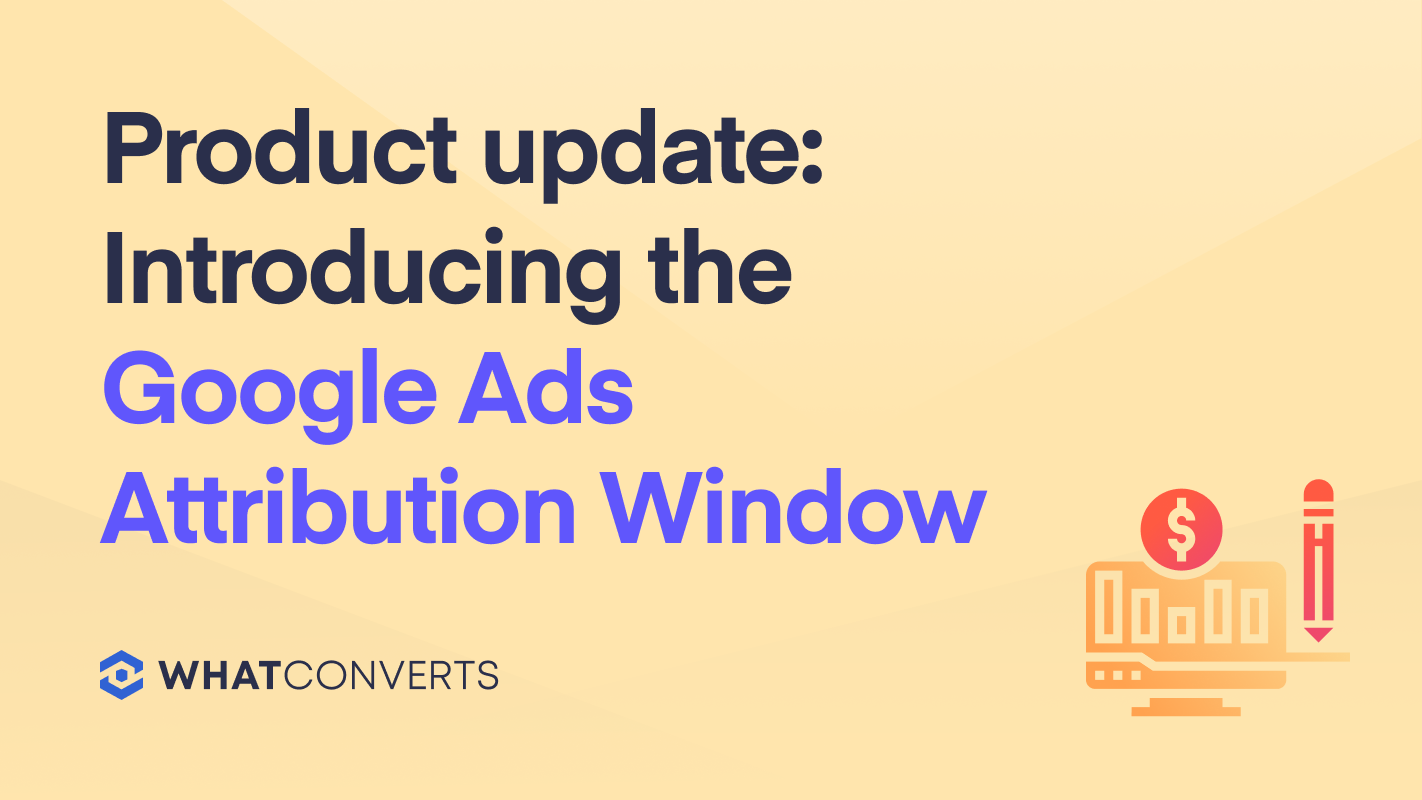 Every dollar you spend on bad Google Ads is a dollar you could have spent on good Google Ads.
The sooner you find out which ads work, the sooner you can shift money from bad ads to good ads. It's a simple idea, but it requires powerful marketing attribution software to put it into action.
The problem is, most businesses don't have good marketing attribution software; a recent Forrester study showed that 37% of businesses waste marketing spend because of bad marketing data.
If you're spending a lot of money on Google Ads, you need to know which campaigns are giving you a return on investment. That way, you can stop wasting marketing spend and start spending efficiently.
New updates in WhatConverts provide you with the right attribution for Google Ads, so you can see every one of those leads that you're paying for. Let's get into the details below.
Better Google Ads Attribution in WhatConverts
Previously, WhatConverts used first click attribution to capture Google Ads leads. If the lead clicked on an ad as the first touchpoint before conversion, we were able to attribute the lead to Google Ads.
But what if the Google Ad click isn't the first click, but somewhere in the middle or at the end of the customer journey?
In the past, our first click attribution failed to give credit to Google Ad clicks that happened elsewhere along the customer journey. We recognized the need to give proper credit to every marketing channel, so we made a change.
Now, WhatConverts can attribute any lead that clicked on a Google Ad at any point in their Customer Journey.
We explain the changes in detail below.
Here's How Google Ads Attribution Worked Before:
Let's say a lead originally came to our site via organic search, then later clicked on a Google Ad, then finally came back via organic visit and signed up for a demo.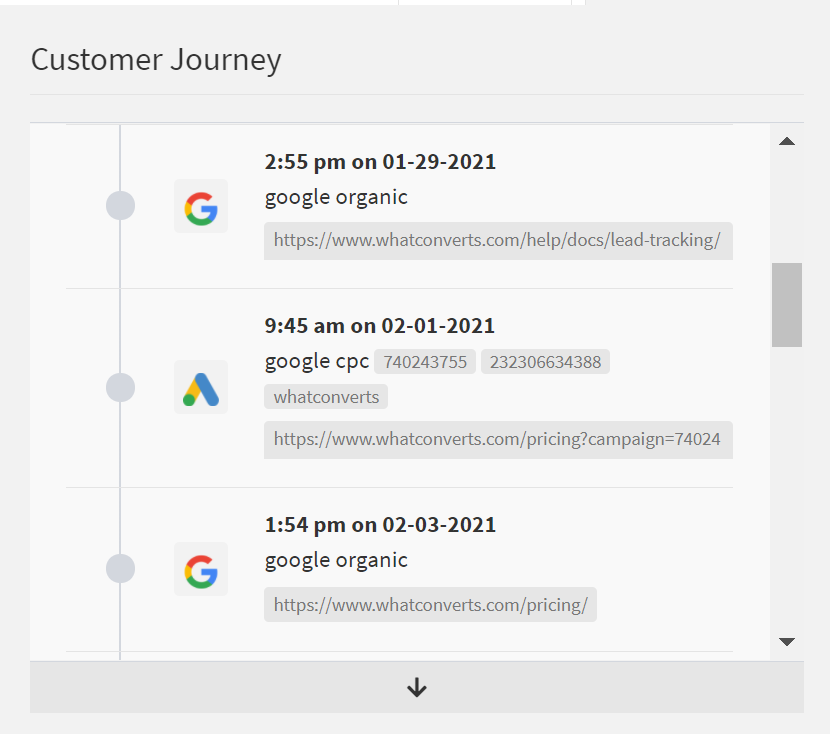 First-click attribution software would give 100% credit for this lead to organic search. Last click attribution would also give 100% credit to organic search.
Even though the Google Ads click shows up in WhatConverts as part of the customer journey, it wasn't being counted as a conversion in Google Ads because it wasn't the first click.
Recognizing the need to count Google Ad conversions as actual conversions, we fixed the issue and now pass along all Google Ads clicks as conversions even if they aren't first clicks.
Since you're actually paying for Google Ads, those paid leads matter the most. Any lead you get from Google Ads impacts how you choose to spend on Google Ads moving forwards.
Here's How Google Ads Attribution Works Now:
As long as the lead clicked a Google Ad at some point along the customer journey, we track the PPC keyword, source, medium, and landing page then pass the conversion along to Google. WhatConverts also captures the Google Click ID (GCLID). This ID allows us to pass the conversion back to Google.
We do this by providing a "lookback window" to catch Google Ads and other "middle click" conversions. The length of the lookback window is up to you. It can be anywhere from 1 to 90 days.
Even though Google Organic may not be the first click, if there was a click on Google Ads in the lookback window you've chosen, we'll count that as a conversion in Google Ads.
Note: Google Ads does not allow lookback windows longer than 90 days.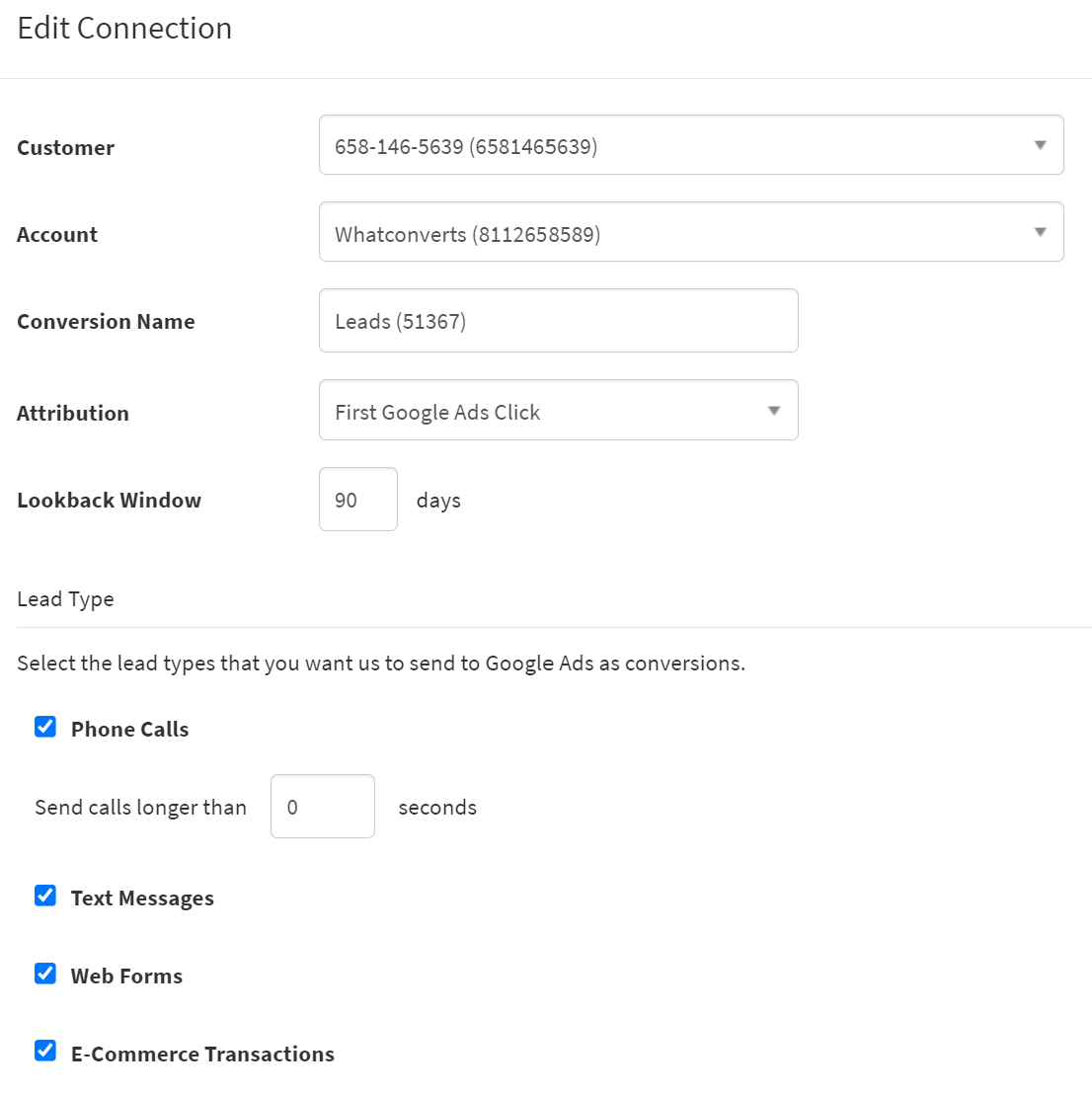 This new update makes a big difference for those analyzing ad success in their Google Ads dashboard. You can now see all the conversions you're paying for in Google Ads, whether they were first, last, or a middle click.
This new system opens more possibilities to attribute leads to Google Ads. You're spending money on Google Ads, and WhatConverts can now ensure you're seeing every lead that can be attributed to the paid ad platform.
What's Next for Google Ads Attribution?
We know that clients want to be able to use WhatConverts as an all-in-one solution for lead tracking, lead management, and lead reporting. In the future, you can look for updates to our reporting system that will allow you to see those middle clicks and give proper credit to every touchpoint. Stay tuned!
In the meantime, schedule a demo today to see how WhatConverts can help you spend marketing dollars more efficiently.