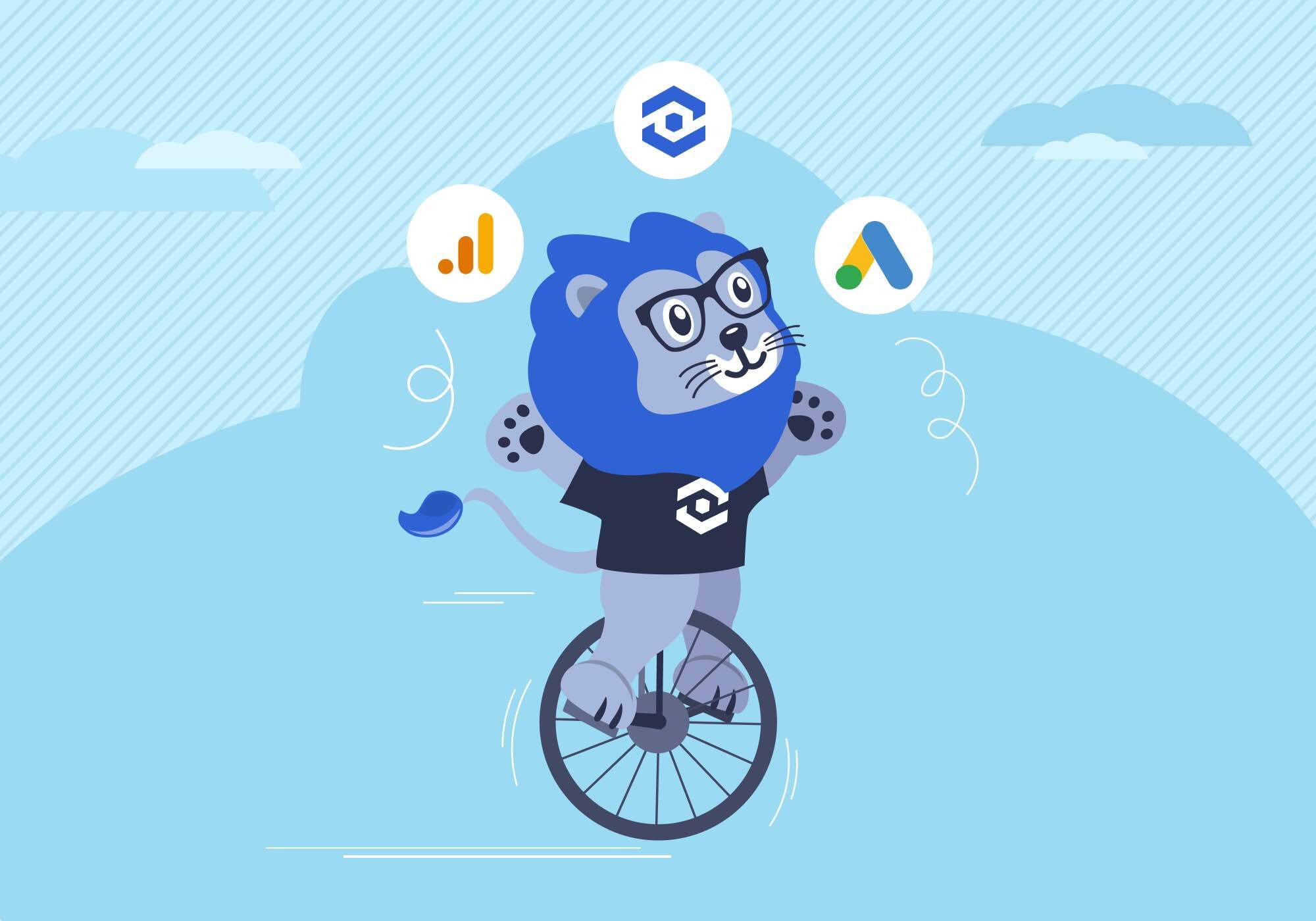 July brought plenty of big changes to the marketing world (thanks GA4).
And to help accommodate those changes, we've added a few updates to the software.
First, we added two new changes to make using WhatConverts with GA4 and Google Ads even easier. With GA4, you can now add source and medium parameters to events. And with Ads, Lead Intelligence can now send conversions to specific conversion actions (both in Google and Bing).
Next, we've updated the Report Builder to include timeline options for viewing across dimension or metric.
And finally, our audio-to-text conversion just got even better (a big win for call transcripts, spotted keywords, and more).
Let's dive into each of those changes now.
New Parameters for GA4 Events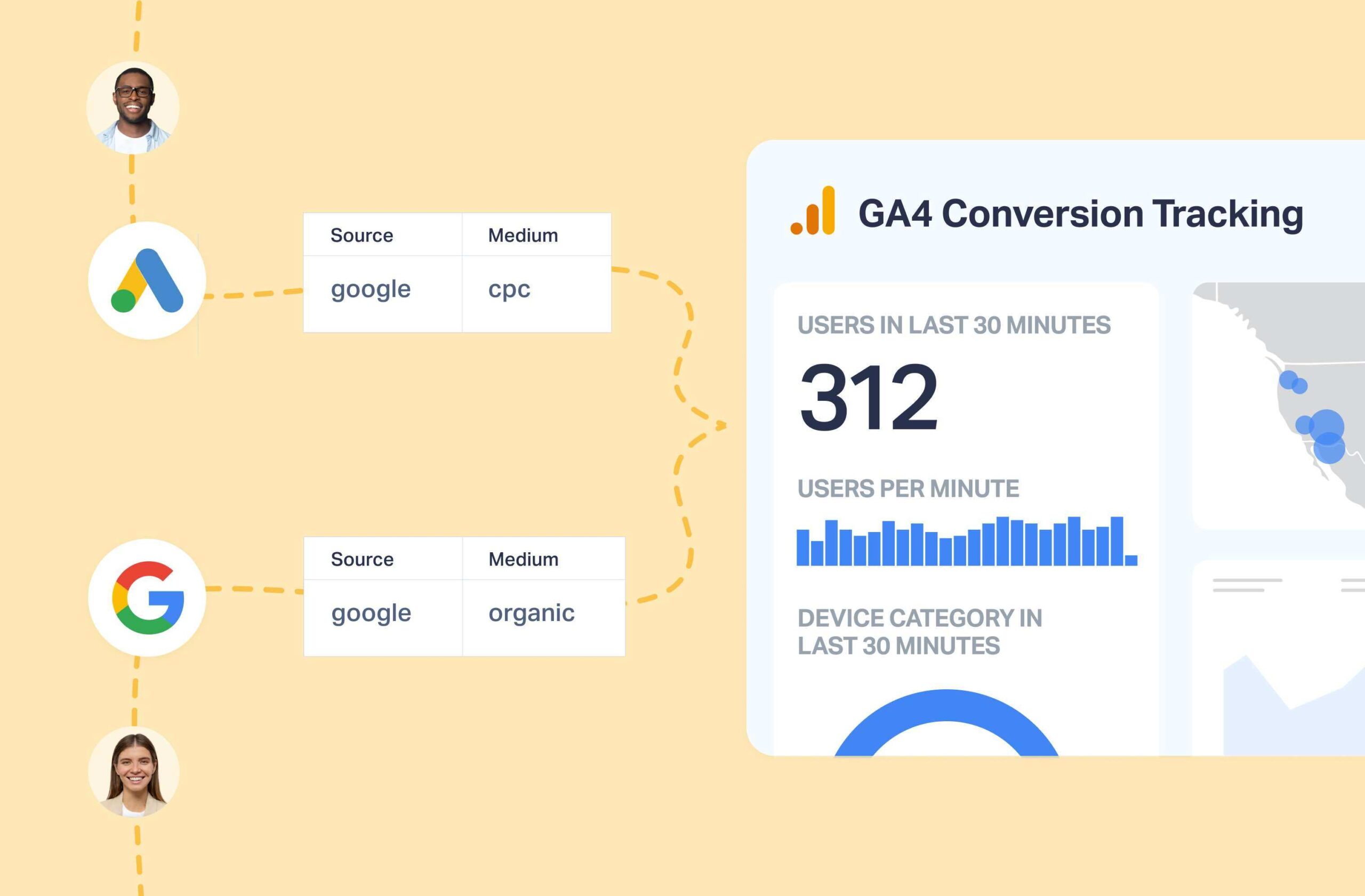 The official transition of Universal Analytics (UA) to Google Analytics 4 (GA4) brought problems for a lot of marketers earlier this month.
These hiccups were due in part to GA4 not accurately reporting on user data like "source" and "medium"—two vital pieces of information needed for effective lead tracking.
For a time, WhatConverts could send such data to GA4, but the platform would not process or display it.
This problem has now been fixed.
Users sending source and medium data to GA4 through WhatConverts will now be able to see these important metrics within their GA4 dashboard.
It's good news for marketers who are still adapting to Google's new changes.
Send Conversions as Specific Conversion Actions in Google & Bing Ads
Conversion action segmentation in ads platforms lets you better understand which types of leads your marketing is generating. For instance, segmented conversion actions for a campaign in Google Ads may show the campaign produced:
10 Phone Call Leads
5 Form Leads
3 Chat Leads
Until now, WhatConverts sent these (and more) segmented conversion actions to Google Ads with the help of Google Analytics. But with this product update, you can now send such conversion actions directly to Bing and Google Ads.
This is a big win for marketers who are struggling with the transition to GA4 since this change lets you bypass GA4 entirely.
For more on this exciting new feature as well as an example of how to use it, take a look at the post below:
More Options for Reporting By Timeline
Report Builder lets you create, adjust, and save reports that are catered to your exact needs. You can report on multiple dimensions (e.g., source, medium, keyword) measured by a variety of metrics (e.g., lead type, lead score, sales value).
Created reports have a default Standard View showing the dimension measured by the metric, like this: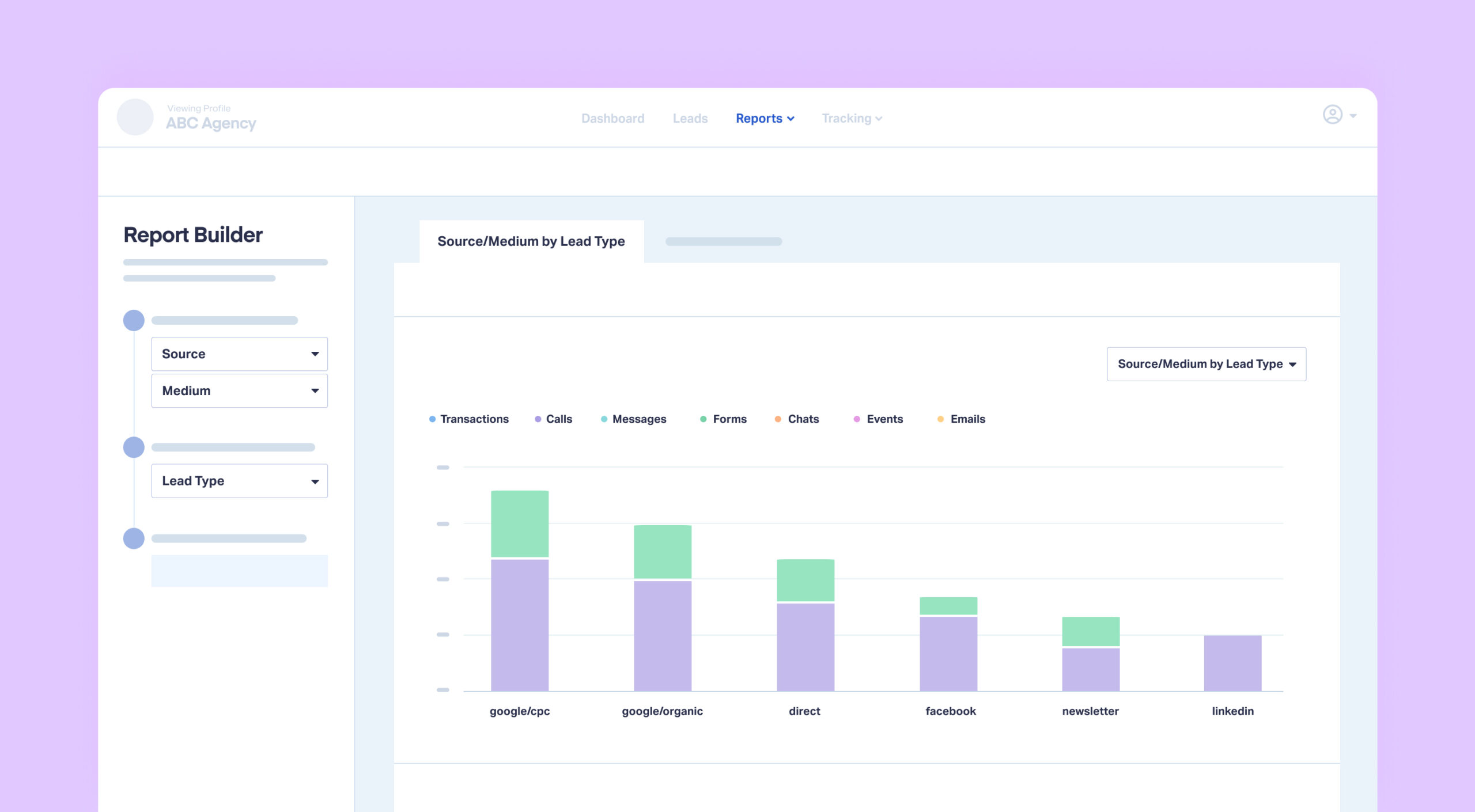 However, now you can create reports using a Timeline View, showing either the dimension or metric measured across a time interval of your choosing:
Date
Hour
Day
Day/Hour
Week
Month
Month/Year
Year
So if you wanted to get a sense for lead types generated by week, you can do that in just a few clicks: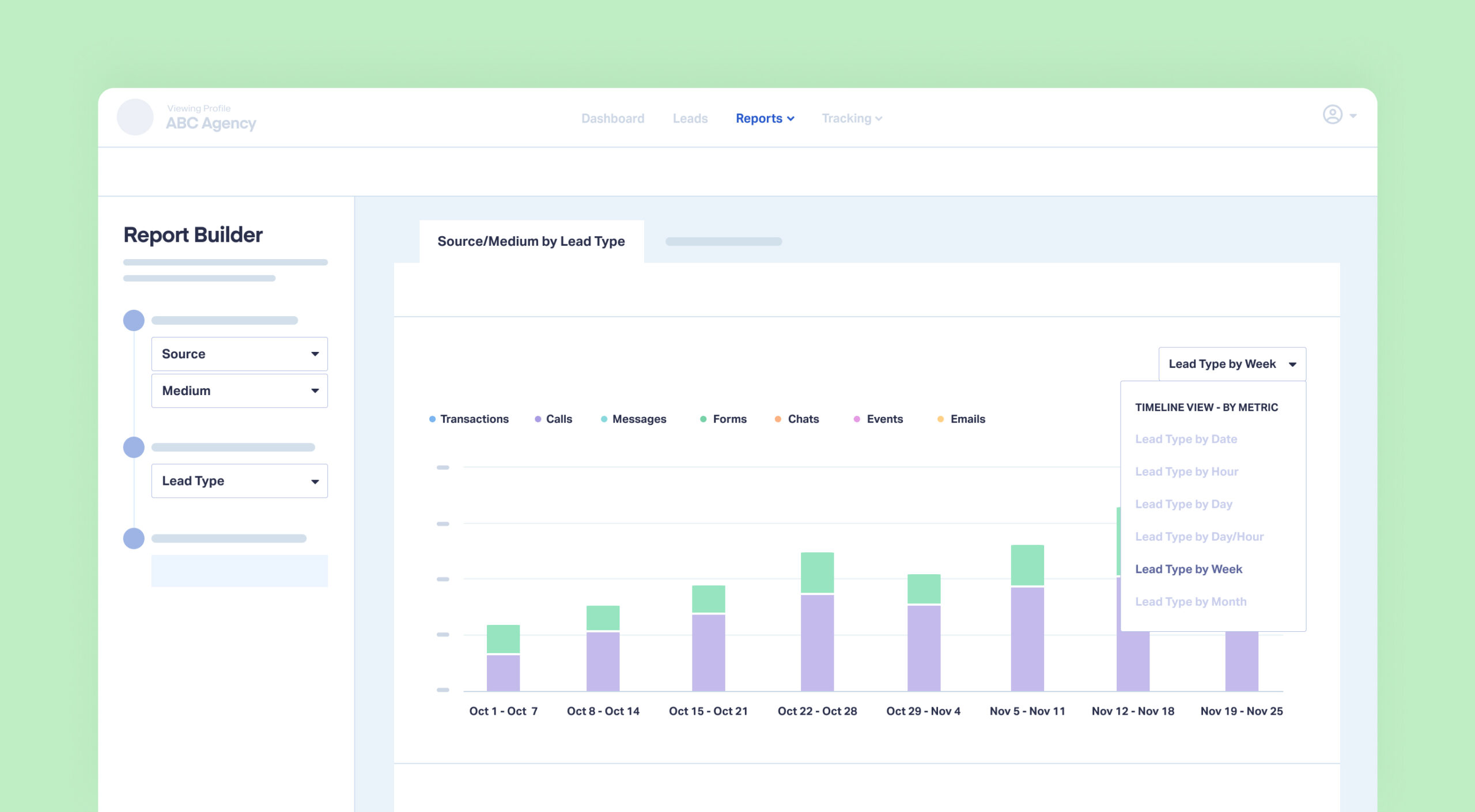 Or if you wanted to see the breakdown of source/medium by month, you could do that too: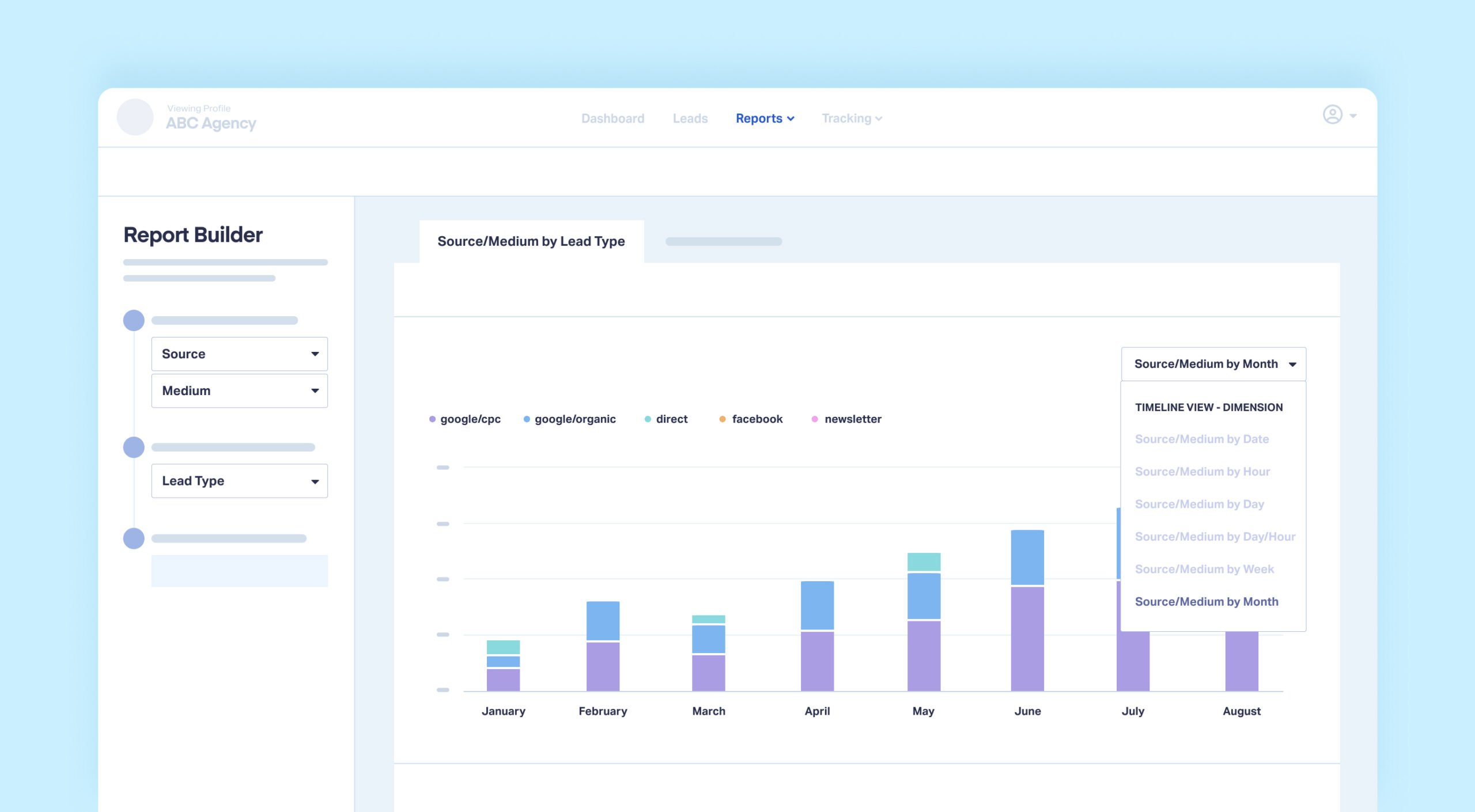 It's just one more way Report Builder makes it easy to see exactly the information you or your clients are looking for.
Smarter Audio-to-Text AI
Last but not least, WhatConverts audio-to-text transcription just saw a massive jump in capability.
Call transcriptions let marketers evaluate lead quality more quickly than listening to entire audio files. And when paired with intelligence tools (like Lead Intelligence), you can automatically pick out specific keywords, determine intent, and more efficiently qualify leads.
The AI model from AssemblyAI that drives this conversion just got a big update. The model, trained on 1.1 million hours of audio data, brings several key improvements:
31.7% improvement on alphanumerics
6.8% improvement on Proper Noun Error Rate
12.0% improvement in robustness to noise
All in all, these numerous improvements mean one simple thing—more accurate call transcriptions for WhatConverts users.
To learn more about this update, take a look at the resource below from AssemblyAI:
Wrapping Up
July was a big month for updates.
But there are plenty more to come as we continue to make WhatConverts the best tool for proving and growing your ROI.
So keep an eye out for more updates soon!
And if you aren't already a WhatConverts user, be sure to start your 14-day free trial now!