With Geographic Call Routing, or Geo-routing, your calls can be directed to a location that is closest to them. Using the caller's country, state or area code, your incoming calls can be routed to the location of your choice.
Geo-routing gets your calls directly to the location closest to them, or the location you want them to be directed to without the need of an operator or IVR to direct the calls.
Setting up Geo-routing takes just minutes inside of your WhatConverts dashboard.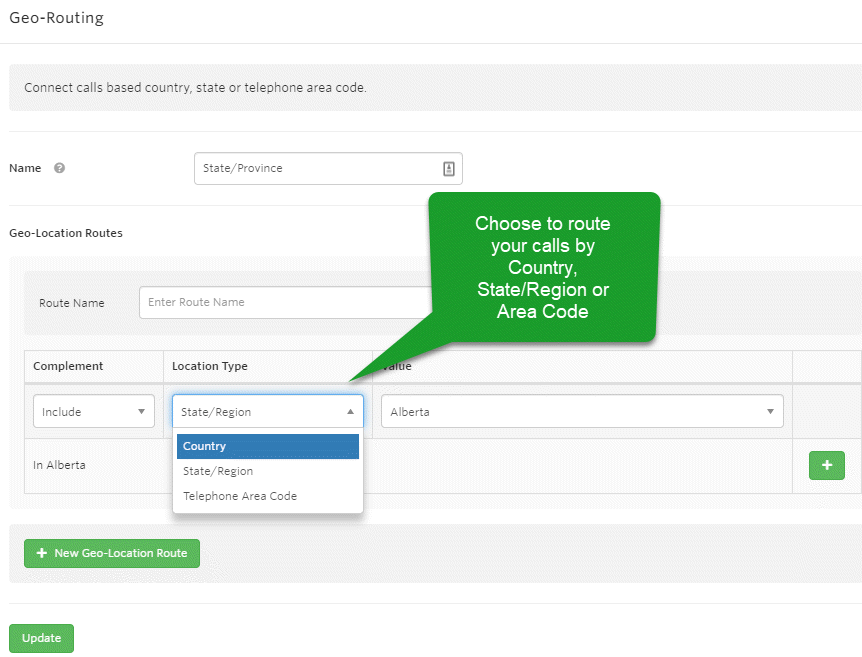 With WhatConverts your phone calls, form submissions, web chats and ecommerce transactions can all be seen and reported on from one, centralized dashboard. In your dashboard, you can view, sort and report to know what marketing brought them to you and lead data such as source, medium, campaign, content, keyword, lead page, landing page, form details, call details, chat transcripts and call recordings.
WhatConverts answers your conversion questions including:
What marketing inspired a customer to reach out?
Are the leads coming into my business leading to sales?
When a customer fills out a form or calls, is that a "good" lead?
With WhatConverts, you have the tools to see what marketing converts, whether they call, chat or fill out a form; we can track those touchpoints back to the marketing responsible, giving you the complete marketing picture.
Don't miss a beat with your lead tracking. Sign up with WhatConverts today for a 14 Day Free Trial and know What Marketing Converts.