Squarespace is an all in one website creation and ecommerce platform. With WhatConverts, you can track your incoming calls, forms, chats and transactions for your Squarespace site or shop. Having call tracking for Squarespace can lead to an increase in sales, customer satisfaction and give you the information to know what marketing converts from incoming calls.
You can get started tracking your Squarespace calls in just minutes. First, you will need to set up Tracking Numbers in your WhatConverts account. See: Setting up Call Tracking in WhatConverts.
Add your WhatConverts Tracking Code to Squarespace
1Log into your WhatConverts Dashboard. Select the profile you want to integrate with your SquareSpace page from the drop-down menu on the left-hand side. Click "Select" then "Tracking Code".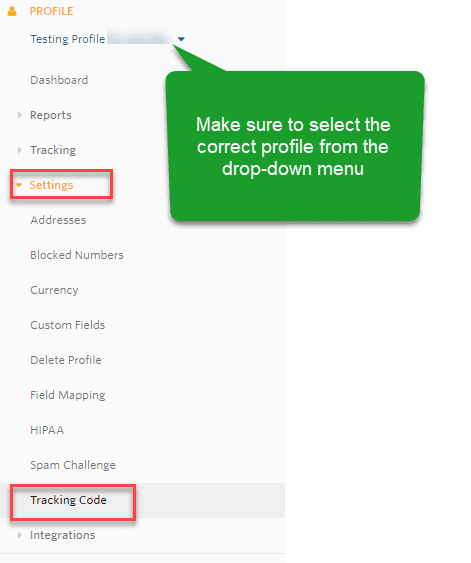 Copy your tracking code from the right-side page.
2Log into SquareSpace and open your page editor. On the left-hand menu, select "Settings". Click "Advanced" then "Code Injection". In the Header box, paste your WhatConverts Tracking Code and click "Save".