More sales data behind every call.
Do you need your calls to ring to multiple salespeople or destination numbers at the same time? The Multi-Ring step of our Call Flow feature provides the functionality to route calls to multiple destination numbers at once.
With multi-ring, your incoming calls will ring to as many destinations at the same time as you would like.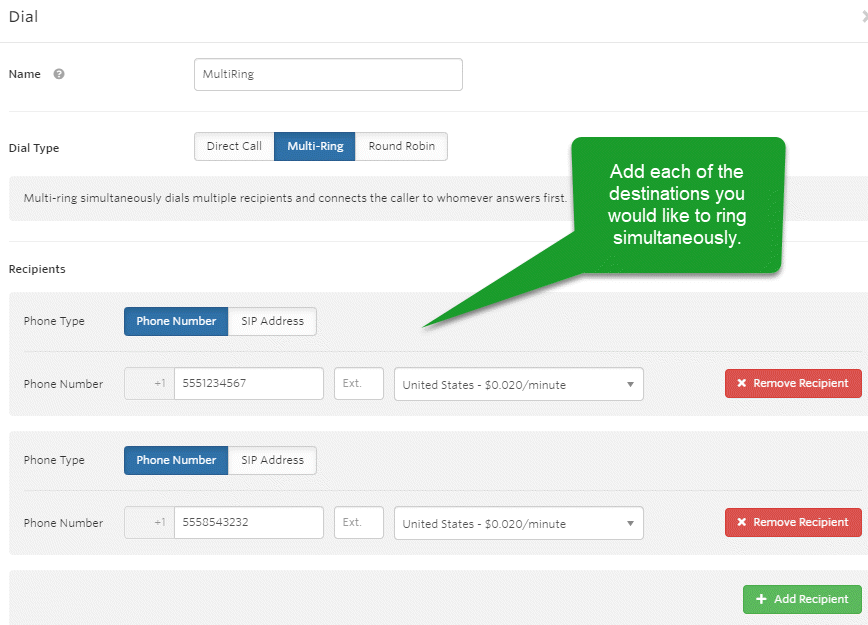 Multi-ring Reporting
In addition to the multi-ring functionality, you also can review which agent is answering calls. When the call has completed, the destination number is made available for reporting purposes and you can see how many calls each agent has answered and use that data alongside your quote data to review sales actions.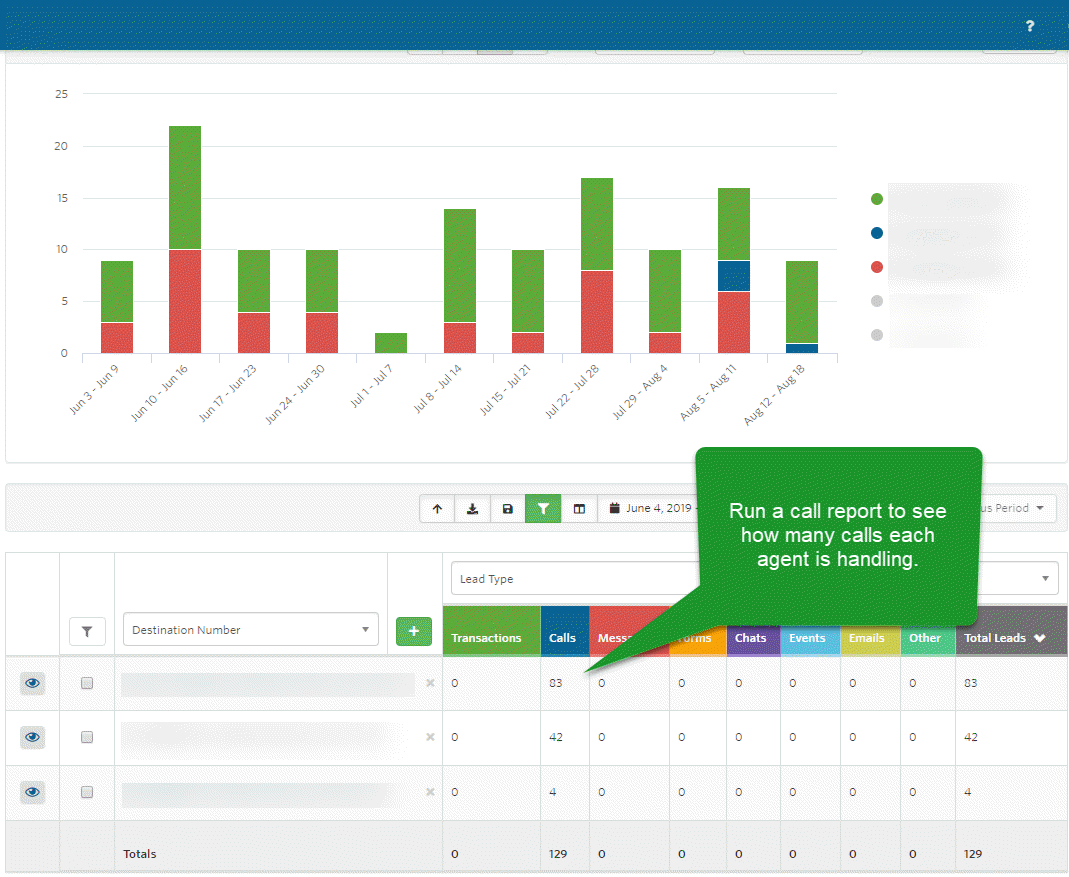 Your phone calls, form submissions, web chats and ecommerce transactions can all be seen in one place. You get that information directly in your WhatConverts dashboard so you can know what marketing brings you leads. You'll also get additional lead data such as the marketing data, lead page, landing page, form details, call details, chat transcripts and call recordings.
WhatConverts answers your conversion questions including:
What marketing inspired a customer to reach out?
Are the leads coming into my business leading to sales?
When a customer fills out a form or calls, is that a "good" lead?
With WhatConverts, you have the tools to see what marketing converts, whether they call, chat or fill out a form; we can track those touch-points back to the marketing responsible, giving you the complete marketing picture.
Don't miss a beat with your lead tracking. Sign up with WhatConverts today for a 14 Day Free Trial and know what marketing converts.