Track your Standard (Regular) Hubspot Web Forms in WhatConverts.
1Log into your Hubspot account. Select "Marketing" and "Forms". Locate the form you want to track in WhatConverts and select "Edit Form" from the Actions drop down.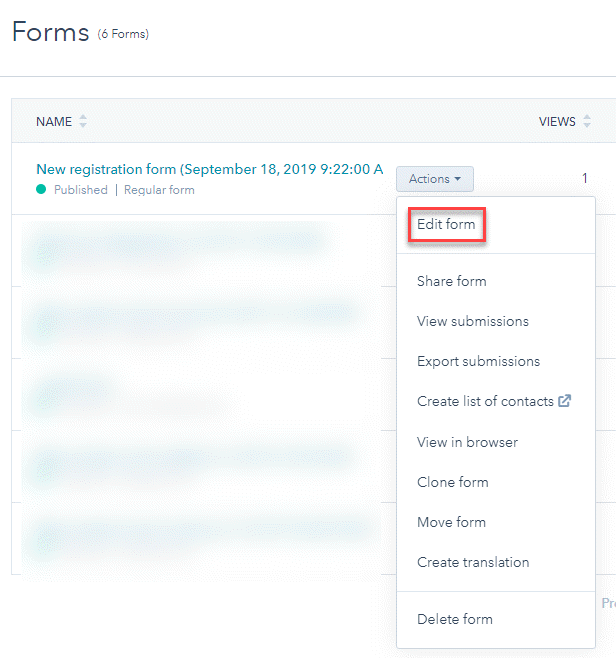 2Select "Style & Preview" at the top of the page. On the top left of the Style & Preview page, turn On the Set as raw HTML form switch.
Note: This will only apply for Standard (Regular) Hubspot forms (not pop up Forms).
Click "Publish".
3Login to WhatConverts and select your profile. If you have only one profile this will be selected automatically. Click the "Tracking" from the left side menu and select "Web Forms".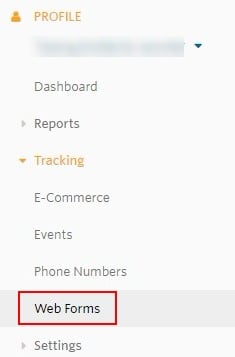 4Click the green "Add Web Form" button, select "Advanced Integration".


5Give your form a name, select Attribute Type "Class" and for the Attribute Value, enter hs-form. Click the "Add" button.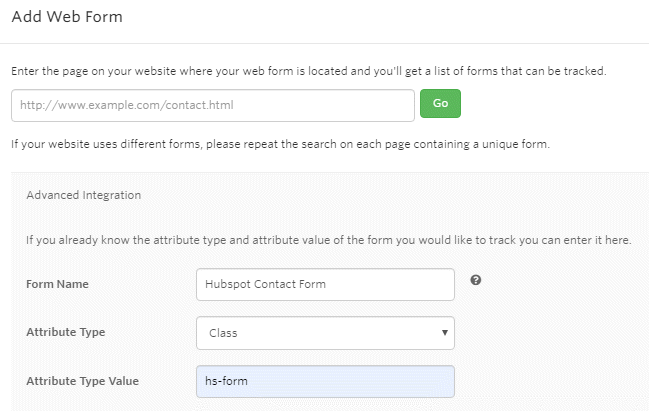 6 Test your form by filling in the form on your website and submitting. The "No lead found" will disappear and you'll see the form submission listed on your WhatConverts dashboard.