Dynamic Number Insertion (DNI) Triggers allow you to choose what phone calls you want to track based on where the online user is coming from.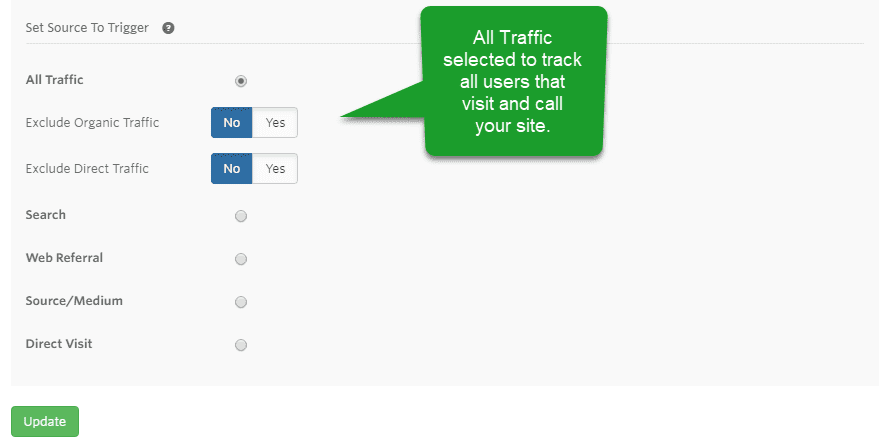 All Traffic: Track all visitors and marketing sources. This option is the most comprehensive and easiest to use. Just select it and our software tracks it all.
Search: Track visitors from Google, Bing and Yahoo search engines (both organic and paid search traffic). You can choose to track all search or just one paid or organic.
Web Referral: Track visitors from specific referral sources such as Facebook or Instagram.
Source/Medium: Track visitors from a specific sources and mediums that are set in the UTM parameters of a destination URL.
To read more information about Call Tracking Triggers and setting up Call Tracking, click here.