Don't let your leads go stale.
WhatConverts' web form tracking allows you to immediately track and follow-up with leads that contact you through forms on your website.
Setting up form tracking takes just seconds, and the forms begin tracking the instant you select the form on your site to track. Each time a user fills out and submits a form on your website, WhatConverts captures the contents and marketing data of that form and instantly updates your WhatConverts dashboard with the new lead information.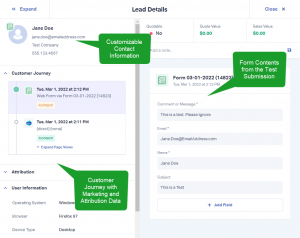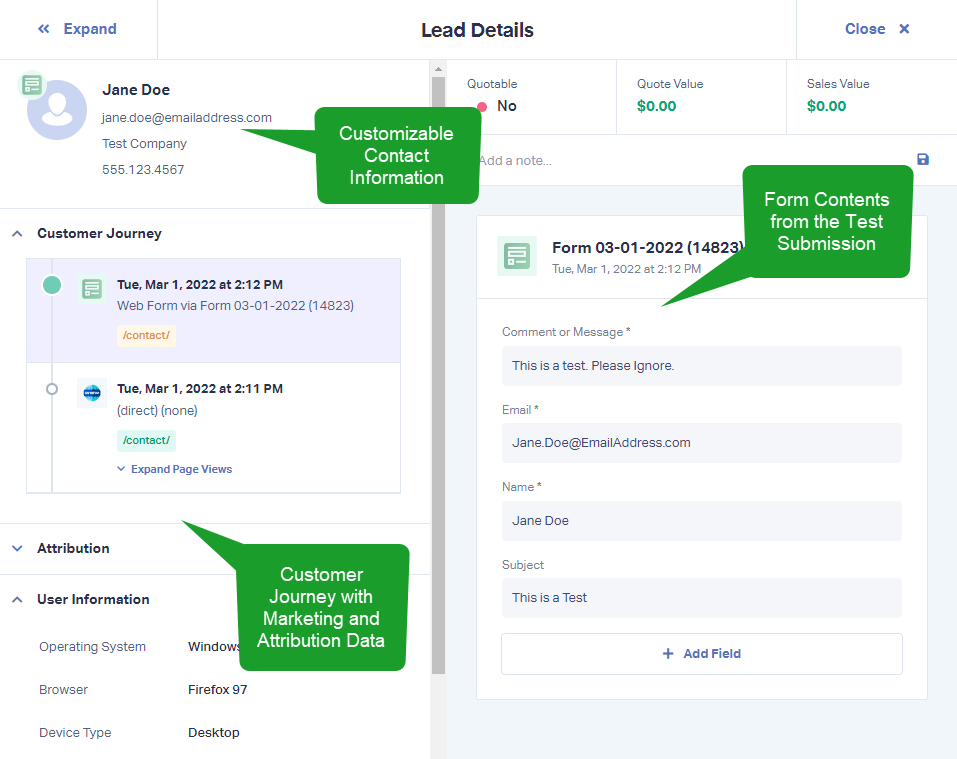 See our Blog post on How to Instantly Improve You Form Tracking
Benefits:
Easy form tracking.
Don't deal with temperamental thank you page confirmations or JavaScript events. Identify the form you want to track in WhatConverts and we will instantly begin tracking it in your WhatConverts dashboard.
Lead Alerts - Stable form tracking.
Consistency is key when evaluating marketing results. There is nothing more frustrating than setting up your conversion tracking, and then one small change happens on a website and you find missing form conversion data. WhatConverts continues tracking as long as the form name doesn't change. In addition, we have 'Lead Alerts' to notify when changes occur.
Detailed Lead Data.
WhatConverts captures the complete lead with all the marketing and lead information.
Lead Management.
When evaluating marketing, you need to know the content of the leads. Sometimes, viewing leads with a client helps identify if the leads were sufficiently targeted. Without a lead management system, this is a cumbersome process and is often missed. We store all leads, and they can be managed instantly (or a year or two down the road). See more on our Lead Management
Get the tools you need to see what marketing converts, whether people call, chat or fill out a form. WhatConverts can track every touch-point back to the marketing responsible, giving you the complete marketing picture.
Don't miss a beat with your lead tracking. Get WhatConverts today with a 14 Day Free Trial and start knowing what marketing works.