Google AdWords is the largest advertising platform available. In one place, users can advertise across Google's environment and partner network. WhatConverts integrates directly into Google AdWords to connect conversion actions directly into AdWords, allowing advertisers to get a more fine-tuned Return on Investment (ROI).
With WhatConverts' AdWords Integration, you can see which campaigns, content and keywords led to the conversion, even after the user leaves your site.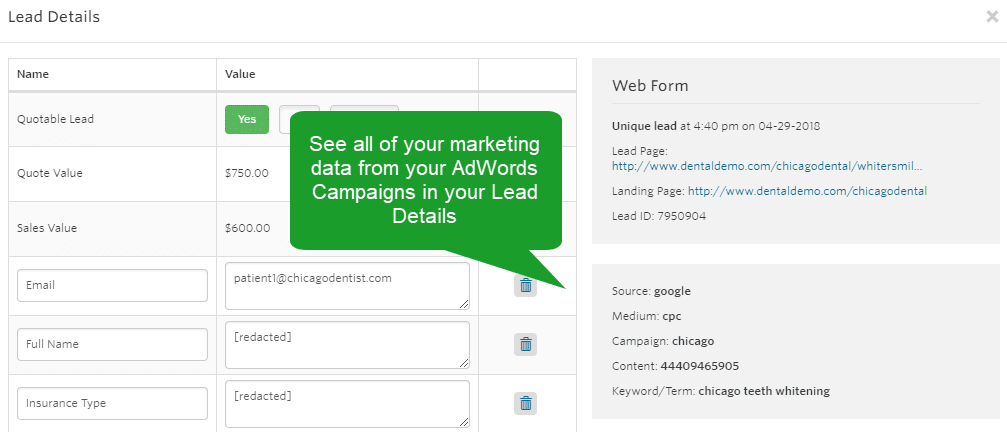 WhatConverts allows you to send sales values for your leads into AdWords. When you have a lead come in from calls, forms, chats, transactions or more and has an associated sales value, that information can be used in Google AdWords to get more accurate Cost Analysis of your Google AdWords performance.
Read more about integrating Google AdWords and WhatConverts.