Automatically track marketing to a phone call with Dynamic Number Insertion (DNI).
DNI may be a new concept if you are new to website call tracking. Some think it's magic, because it works so well; we also think it is magical.
When you buy a tracking phone number in WhatConverts, we ask what number you want us to swap out on your website. Our script then finds all versions of the swap numbers and, when triggered, our software swaps the number on your website with a tracking number that allows us to track you marketing data including the caller's source, medium, campaign, keyword, lead page and landing page.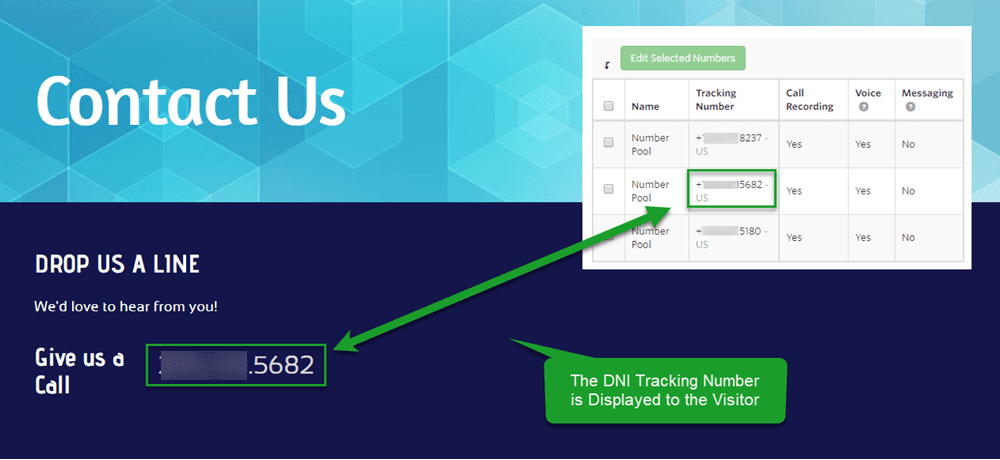 If you want to know about DNI and how it works, visit our Support article "How Does Dynamic Number Insertion Work?"
With WhatConverts your phone calls, form submissions, web chats and ecommerce transactions can all be seen in one place. You get that information directly in your WhatConverts dashboard so you can view and know what marketing brought them to you and lead data such as marketing data, lead page, landing page, form details, call details, chat transcripts and call recordings.
WhatConverts answers your conversion questions including:
What marketing inspired a customer to reach out?
Are the leads coming into my business leading to sales?
When a customer fills out a form or calls, is that a "good" lead?
With WhatConverts, you have the tools to see what marketing converts, whether they call, chat or fill out a form; we can track those touchpoints back to the marketing responsible, giving you the complete marketing picture.
Don't miss a beat with your lead tracking. Sign up with WhatConverts today for a 14 Day Free Trial and know What Marketing Converts.