Automatically track marketing to a phone call with Dynamic Number Insertion (DNI).
DNI may be a new concept if you are new to website call tracking. Some think it's magic, because it works so well; we also think it is magical.
When you buy a number in WhatConverts, we ask what number you want us to swap out on your website. Our script then finds all versions of the swap numbers and, when triggered, our software swaps the number on your website with a tracking number that allows us to track you marketing data including the caller's source, medium, campaign, keyword, lead page and landing page.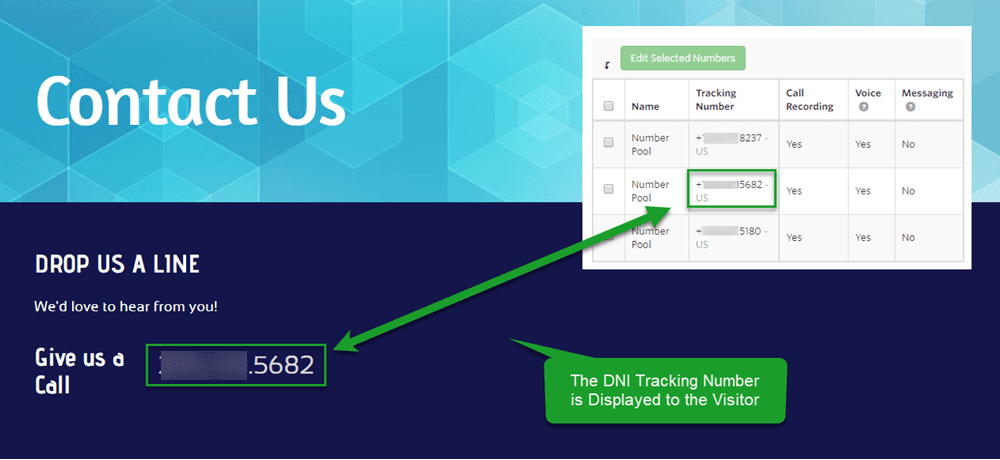 If you want to know about DNI and how it works, visit our Support article "How Does Dynamic Number Insertion Work?"