Sakari SMS is a cloud-based messaging platform built to support businesses. You can use Sakari to easily send customized alerts, reminders, events and notifications to customers and employees, wherever they are. Send bulk personalized messages to thousands of contacts in seconds, or have personalized, real­-time customer support using text messaging.
Built with a powerful suite of business text messaging features including bulk tools, multiple branch
accounts, unlimited users and API integration with 1,000+ applications, the Sakari platform is designed to help start and scale your messaging. Enhance your messages with Sakari's hosted rich text messaging pages.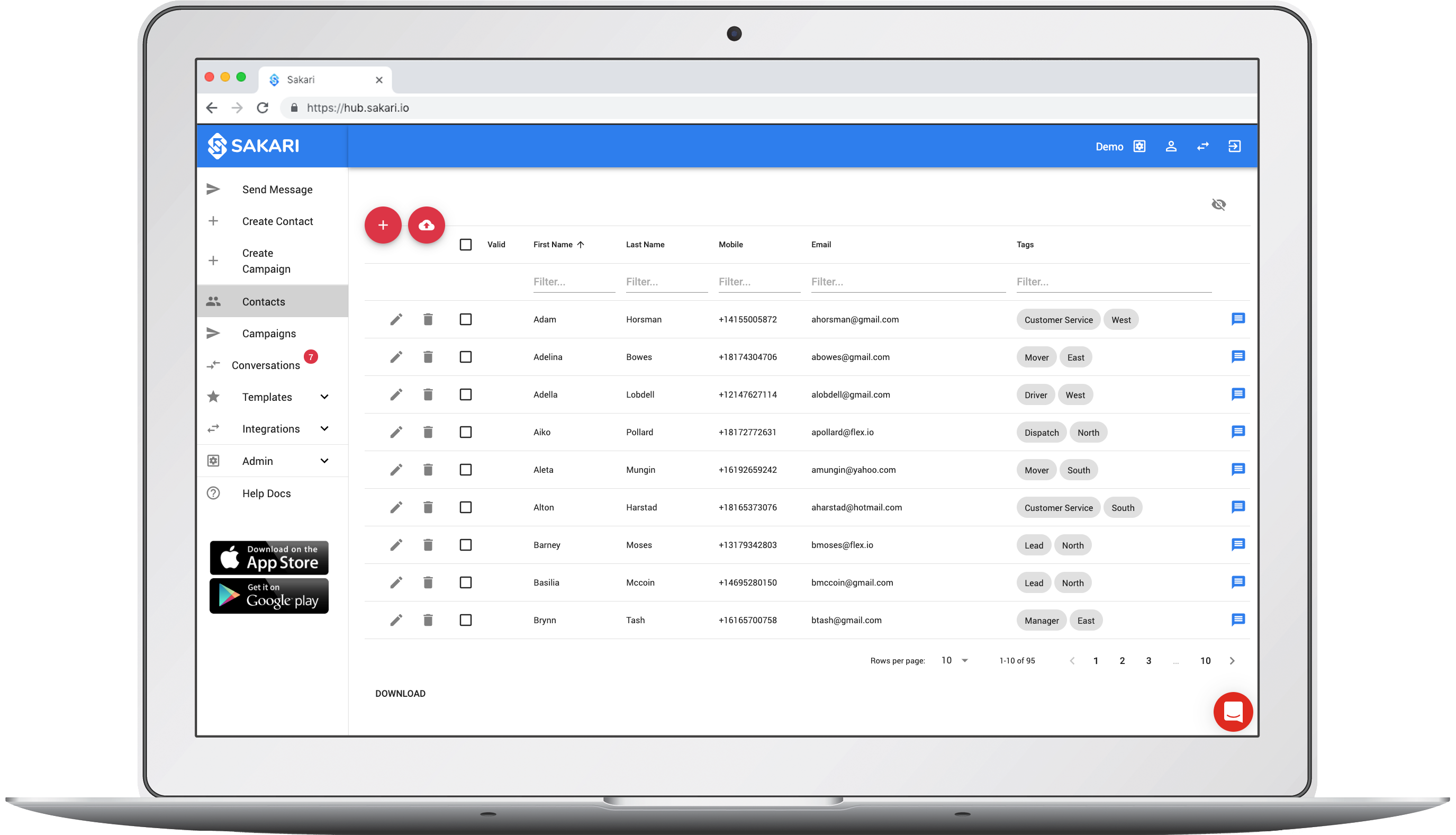 WhatConverts integrates with Sakari SMS using Zapier. Using WhatConverts & Sakari SMS, you can quickly reach out to customers who have opted in to receive text alerts and promotions from your company.
With WhatConverts your phone calls, form submissions, text messages, e-commerce transactions and web chats can all be seen in one place. You get that information and more all directly in your WhatConverts dashboard and you can view and know what marketing brought them to you and view appointments as well as chat transcripts and call recordings.
WhatConverts answers your conversion questions including:
What marketing inspired a customer to reach out?
Are the leads coming into my business leading to sales?
When a customer fills out a form or calls, is that a "good" lead?
WhatConverts gives you the tools to see what marketing converts, whether they make an appointment, call, text, chat or fill out a form; we capture those touch-points back to the marketing responsible, giving you the complete marketing picture.
Don't miss a beat with your lead tracking and reporting. Sign up with WhatConverts today for a 14 Day Free Trial and know What Marketing Converts.