By default, the currency symbol for each profile is set to $ (US Dollar). You can easily change the currency symbol to any symbol you wish. All changes are retroactive, which allows you to change the currency symbol at any time you wish without affecting data.  
Note: When changing the currency symbol no currency conversions will be made.
The currency symbol is set at the profile level. This allows you to have multiple profiles within one account using different currencies.
1Navigate to the profile in your account.
2Select "Settings" and "Currency" from the side menu.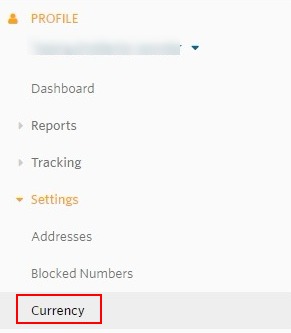 3On the Currency page, enter your "Currency Symbol" in the field and click "Update".