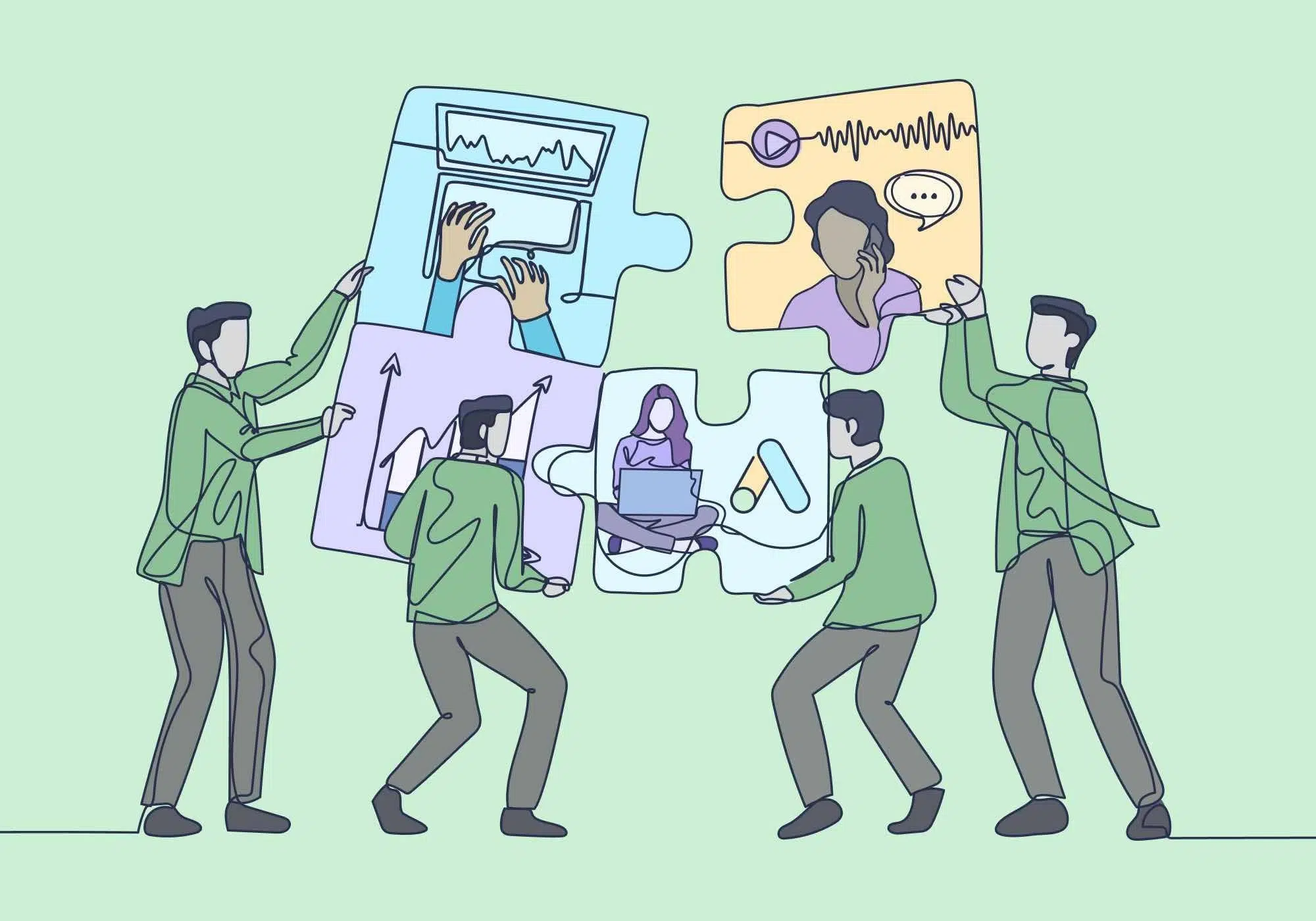 Call tracking for agencies—which ties offline calls back to online marketing—is great.
It lets you see which of your campaigns, ads, and even keywords are generating the most calls so you can make smarter marketing decisions (based on data, not gut).
But there are some problems that marketing agency call tracking can't solve. Not on it's own anyway.
This guide looks at the five biggest problems agency call tracking does not fix, and the solutions you need instead.
But first…
What Is Call Tracking Great For?
Standard call tracking for agencies solves a number of very real problems, like:
Being able to attach online marketing data to offline calls
Understanding which of your marketing efforts brings in phone leads
Knowing which strategies generate more calls (e.g., landing page style #1 vs. style #2)
Directing more of your budget to what's working and cutting out the low performers
Let's say you're running marketing for a plumbing company.
With call tracking software, you could see:
A Facebook Ad campaign brought in half as many phone calls as a similar Google Ads PPC campaign.
Your "sewer line repair" PPC campaign brought in 10X more calls than your "backflow testing" campaign.
Ads with the "emergency" keyword doubled the number of calls for a service compared to ads without it.
Thanks to call tracking, you could use these insights to focus on Google Ads over Facebook, put more budget into "sewer line repair," and include "emergency" in all your keyword targeting.
Without agency call tracking, uncovering these insights would be impossible.
5 Big Problems Call Tracking for Agencies Doesn't Solve
With all call tracking can do, there are still some problems it can't solve (at least not on its own).
1. Evaluating Lead Quality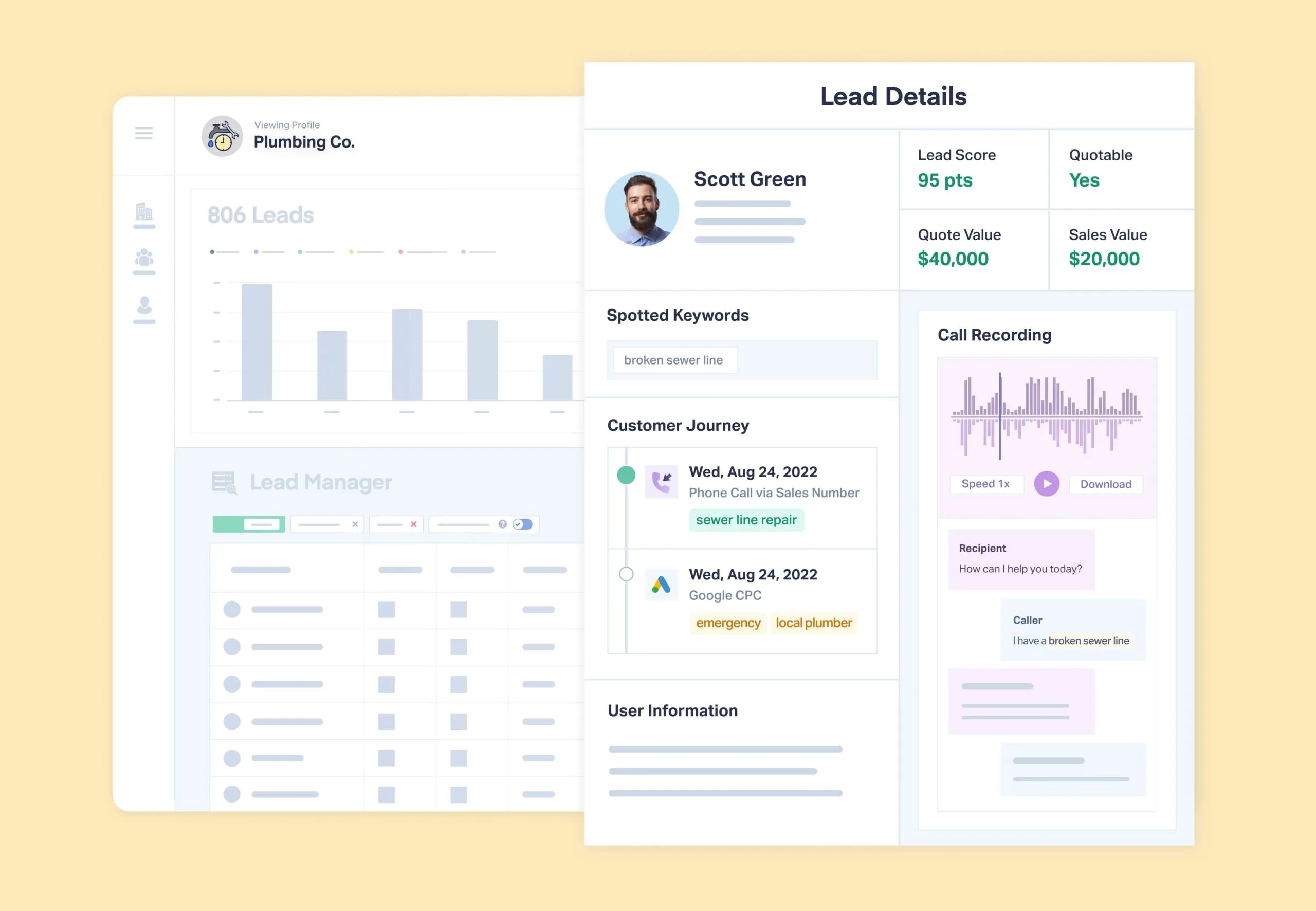 Tying phone calls back to the marketing that generated them is huge. But accurate attribution data doesn't help much when evaluating lead quality.
For example, let's say your sewer line repair ad is the best performer—it's bringing in at least 50 more calls than any other campaign (data you can see thanks to call tracking).
But what happens if 40 of those calls are:
Spam, or
Leads looking for a service you don't offer, or
Customer types you don't work with (e.g., homeowners vs business owners)
Put another way, what if your marketing is generating low-quality leads?
Beyond frustrating your client, marketing that produces low-quality leads wastes your team's time and resources.
With call tracking alone, you can tell the quantity of leads produced. But you need a lot more info before determining their quality.
Solution:
To figure out the quality of your leads, you need to know:
Who they are
Where they came from
How they got in touch
What they want
Most call tracking software for marketing agencies already covers the Where (e.g., Google Ads, campaign #, keyword trigger) and the How (phone call).
But to see the Who and What, you need tools that capture data like:
Which pages your leads have visited and when (customer journey)
Other types of conversion actions they've taken (e.g., chatted with support, downloaded a resource, responded to a marketing email)
Conversion data (keywords they mentioned on calls, how long they stayed on the line, responses they gave on forms, etc.)
Technical user data (IP address, browser, operating system, device type, etc.)
Call tracking alone won't give you this data. And using software that captures all of this additional data lets you optimize based on how likely leads are to become a customer (i.e., lead quality), not just on how many calls you're getting.
Read More: Qualified Leads: The Key to More Effective Marketing


 

Read More:Case Study: 27X ROI & 38% Yearly Growth Using WhatConverts
2. Proving Marketing ROI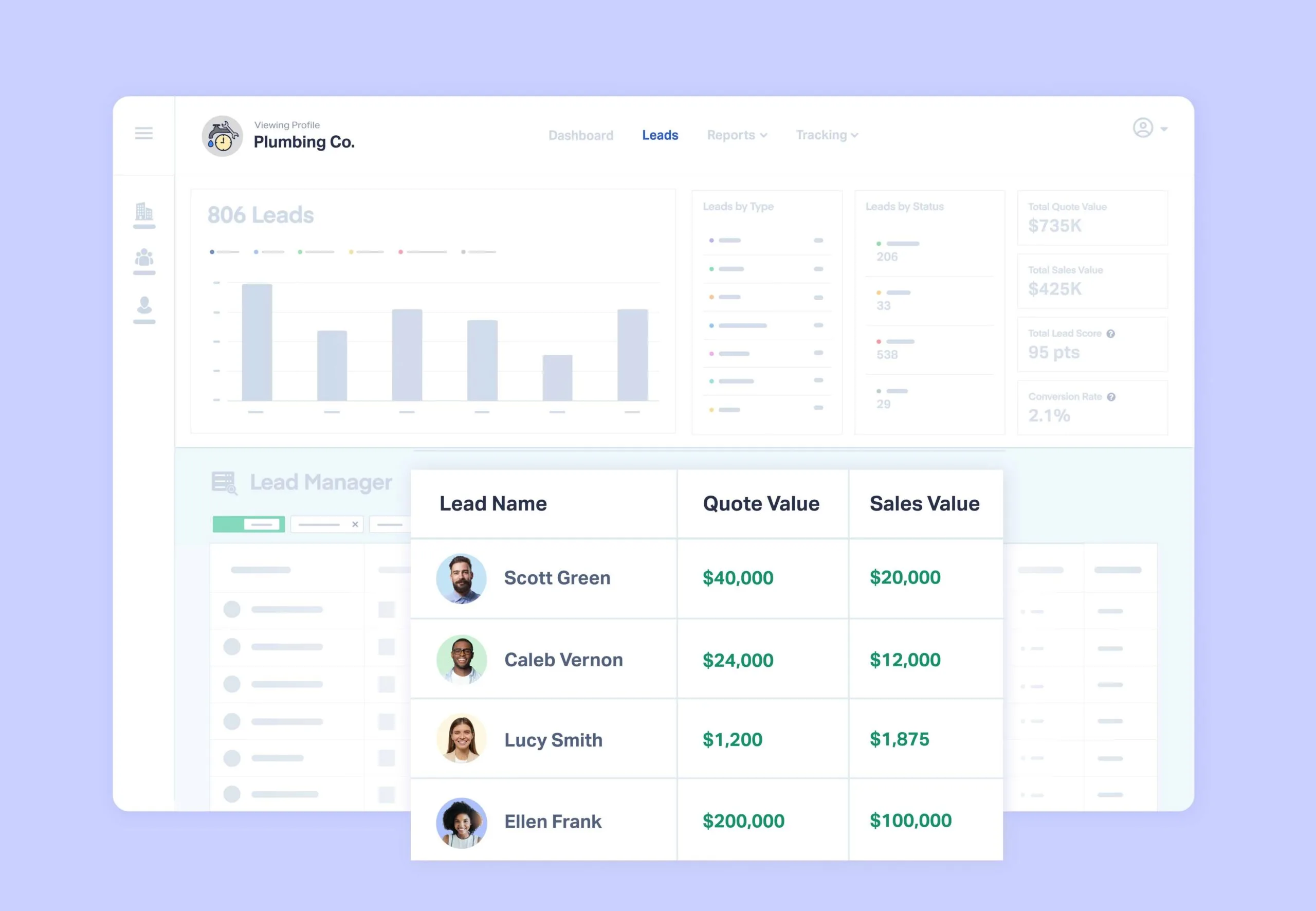 Hands down, return on investment (ROI) is the best indicator of marketing success. This metric makes clear to clients that X dollars invested in your marketing will net Y dollars in revenue for their business.
Doesn't get much more "brass tacks" than that.
But to calculate that ROI, you need to know the value of each lead your marketing generates.
With call tracking, you can see the number of calls produced. But understanding what those calls are worth takes another layer of information.
It's no wonder that 43% of marketing agencies struggle to show the value of their marketing.
Solution:
To prove your marketing ROI, you need software that ties individual leads to:
The revenue they generate – Certain tools let you attach sales value to leads via a CRM, through client input after a sale has closed, or using benchmark data. For example, if a sewer line repair job is worth $40,000 and your client has a 5% closing rate for qualified leads for this service, then every qualified lead is worth $2,000.
Their quote value – You can also value leads by quote data (e.g., qualified leads interested in sewer line repair are worth $40,000 in quotable value).
Using this data, you can tie every piece of your marketing to the hard numbers each produced and then calculate overall ROI.
Sticking with the sewer line repair example, let's say your $25,000 campaign generated 250 leads, 60 of which were qualified. Those 60 qualified leads translate to a $2,400,000 quote value and a $120,000 sales value ($40,000 X 5% closing rate = 3 customers = $120,000).
As a result, you can report to the client that your marketing produced a 4.8X ROI.
And with that clear return, you can both prove your value and build a business case for your client to increase their investment in your marketing agency.
Read More: Customer Reporting Trends: How to Use Value-Based Metrics

 

Read More: Law Firm Marketing Agency Turns Client's Doubt into a 9X ROI Win 
3. Qualifying/Actioning Leads
Qualifying and actioning leads is a time vampire for marketing agencies that generate 100s or even 1,000s of leads for their clients.
Going through each lead one by one
Looking at individual lead details
Marking contacts to send to your client's CRM
…It all takes a lot of time—sometimes double-digit hours each week.
For your agency, that means tens of hours you can't spend on strategy, optimization, or growing your business.
Call tracking can help since it gives you some data you need to qualify a lead. But it certainly doesn't speed up the process.
Solution:
Many call tracking solutions now have features that make qualifying and valuing phone call leads much easier.
For example, conversation intelligence uses machine learning models to spot keywords and automatically qualify leads based on the phrases it picks out from conversations.
This is a great starting point, and an obvious time-saver.
That being said, there's a lot more that goes into qualifying a lead than data from a single conversation.
You also need to know:
Where those leads have been
Which of your other marketing they have engaged with
Other conversion actions they've taken and their outcomes
Lead Intelligence, a step up from conversation intelligence, looks at all those factors and more. You can still use it to spot keywords from a call. But you can also automatically qualify, score, and value leads based on 70+ different data points (not just a single conversation).
You can even tell Lead Intelligence to action leads based on your criteria. So if you wanted to send only qualified leads valued at $5,000+ to your client's CRM or your ads platform, Lead Intelligence could do that for you.
Read More: Do PPC Marketers Need Conversation Intelligence or Lead Intelligence?

 

Read More: Lead Intelligence: The Smarter Way to Score, Qualify, & Value Your Leads
4. Integrating with Other Tools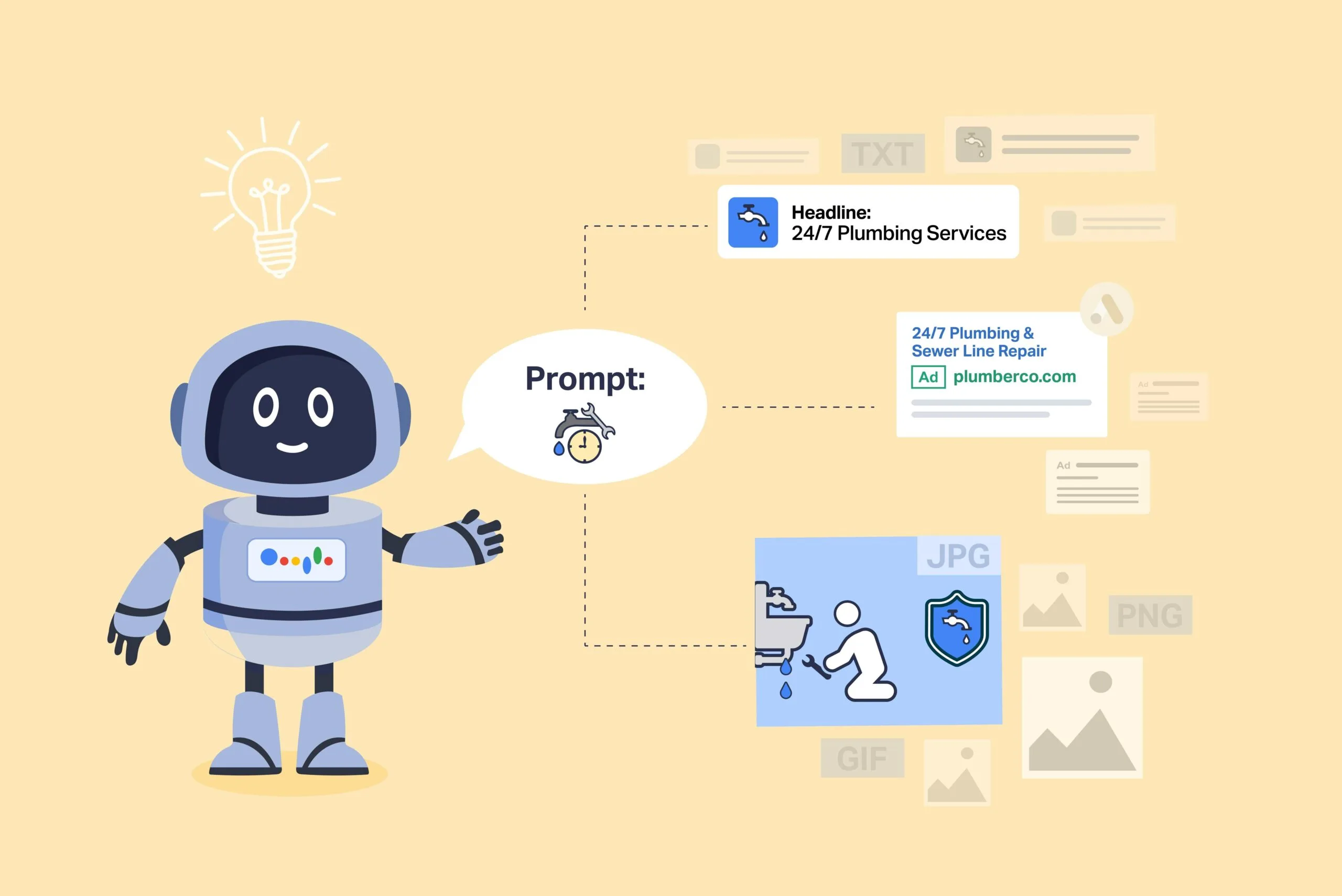 The marketing industry is notorious for having tons of different software solutions.
From a paltry 150 tools in 2011, marketing technology is now composed of over 11,000 marketing tools in 2023.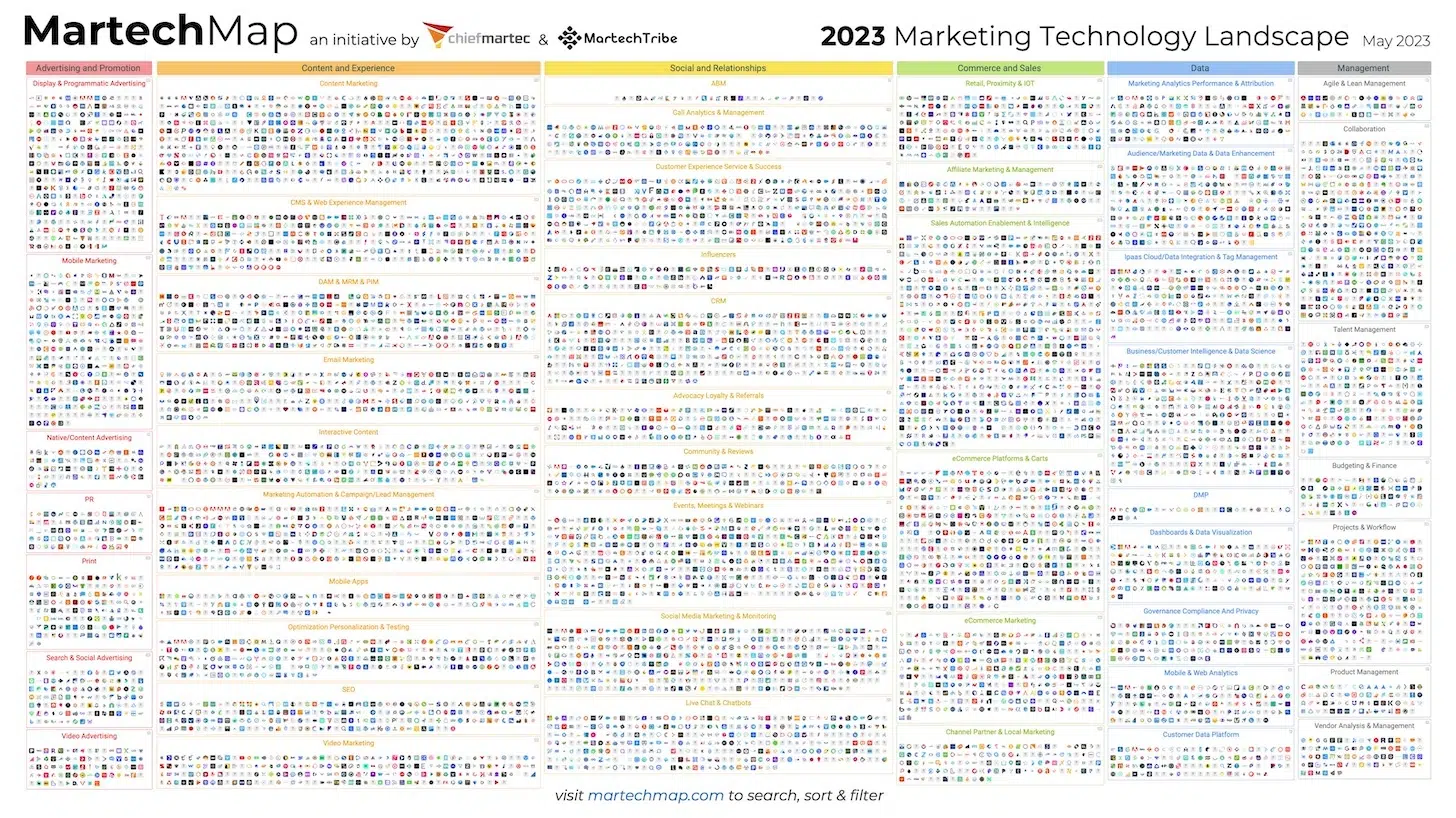 Plus, nearly 1 in 3 marketers report that they use 11-20 marketing tools on a daily basis.
Call tracking for agencies can collect plenty of valuable data on your or your client's leads. But the usefulness of that data depends on how well the software connects with your other tools.
Solution:
Marketing software must integrate with the tools its ideal users use most.
For example, WhatConverts is built for PPC marketers who generate phone call leads mainly from Google Ads. As a result, we've made an incredibly robust Google Ads integration that lets marketers do things other martech tools can't.
Things like:
Train the Algorithm – Choose which leads are sent back to Google Ads based on criteria you choose (highly qualified, high sales value, high closing rate, low sales cycle, etc.). This lets you train Google's automated bidding to target only your desired lead types.
Send Conversion Actions Directly to Google Ads (No GA4) – The switch to Google Analytics 4 made it difficult (if not impossible) to segment your Ads conversions the way you could in the past (e.g., by lead type). The WhatConverts integration lets you do so without using GA4.
WhatConverts also integrates with 1,000+ other tools and software.
In the end, what matters is that the tools you use (whatever they might be) work together to help you accomplish your goals.
Read More: Alternative Solutions to GA4 Conversion Tracking

 

Read More: How to Optimize Google Ads Automated Bidding for Better Results
5. Creating Insightful Reports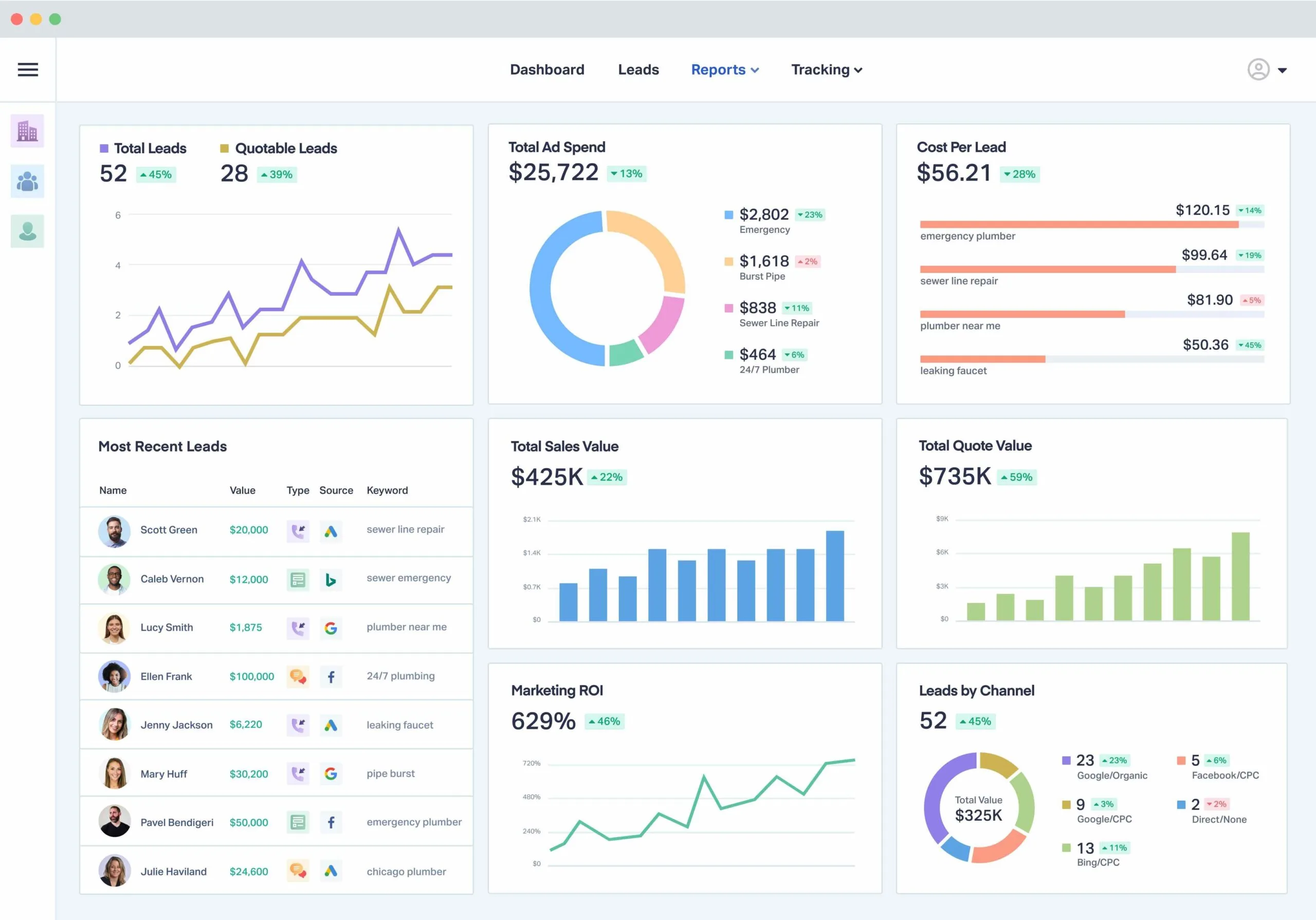 Last but not least, agency call tracking alone cannot create the kind of insightful reporting you (and your clients) are looking for.
Many times, standard call tracking reporting:
Is not customizable
Doesn't focus on the metrics that matter most to you and your clients
Is not visually appealing
Isn't interactive (can't drill down into the data)
As a result, even if you are generating great results, the built-in reporting for agency call tracking doesn't do a good job of making your value clear.
Solution:
To get the most value possible from your reporting, you need software that lets you:
Report on ROI – While there's a time and place for engagement metrics (organic traffic, bounce rates, pages per session), the most powerful metric for your clients is always ROI. Finding software with reporting that makes your marketing ROI clear should be priority #1.
Speak Your Client's Language – Different clients have different measures of success. Some may only care about the bottom line (ROI). But others will want to get into the weeds with detailed revenue breakdowns (e.g., earnings by marketing channel) or granular acquisition costs (e.g., CPL by lead type). The more you can cater to these needs with customized reporting, the more impactful your reports will be.
Answers Client Questions – Client questions about your reporting's accuracy can quickly derail meetings. But being able to answer those questions in real-time is a massive trust builder. With interactive reporting, you can drill down into the data right from your reporting, letting you prove the quality, value, and legitimacy of leads in just a few clicks.
Read More: 6 Digital Marketing Report Template Ideas for Agencies

 

Read More: 9 Best Marketing Reporting Software for Agencies in 2023 (In-Depth Look)
Wrapping Up
Call tracking for marketing agencies is a necessity. It solves some very real problems. And without it, it's nearly impossible for marketing agencies generating phone leads to optimize and grow.
But call tracking is only one piece of the puzzle.
You also need tools that let you:
Evaluate lead quality
Prove ROI
Easily qualify/action leads
Integrate with other tools
Create insightful reports
And if you can find a solution that does all that and provides call tracking in a single platform (like WhatConverts), then you're well on your way to proving and growing your marketing ROI.
Read More: 9 Best Call Tracking Software of 2023 [Ranked & Scored]